Bring the spa home with bathroom styling and trends that will turn your space into your personal oasis
Our 2021 bathroom catalogue is here and it has us daydreaming about turning one of the most important but most underrated rooms in the house into our own personal spa experience. 
Hot showers, long baths, and sinks will make the extra hand-washing we've all been doing for the past year so much more enjoyable—your bathroom deserves the same interior design love you give your bedroom or sitting room. 
Here are some of the bathroom styling tips and trends we absolutely adore, that will make your bathroom a space that's as fabulous as it is functional.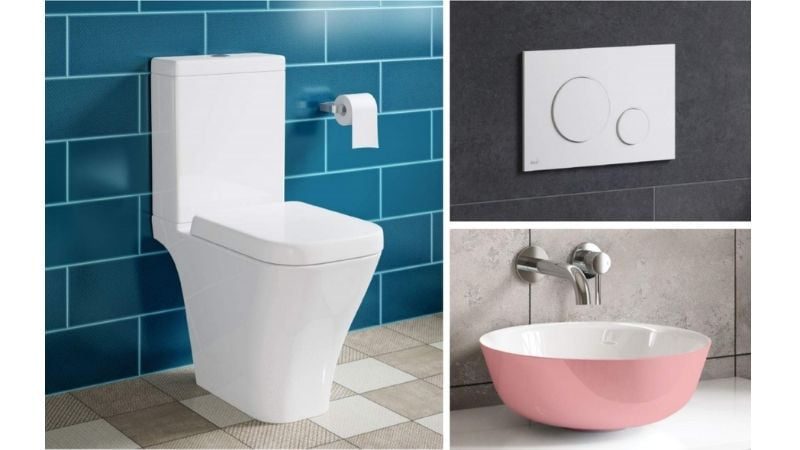 Many people think there isn't much to get creative about in bathroom styling, and it's true that the basics can't really be changed. Toilet, sink, bath and/or shower: to an extent, you have to design around these essential pieces. 
But there are plenty of opportunities to inject your design sensibilities, and since it's a room that everyone in your house will see every day, there's no reason not to add a touch of style. 
One of the great things about bathroom fixtures is that they tend to come in shades of black, white, and grey, which make them an effortless addition to both traditional and modern aesthetics. 
But don't be afraid to branch out and make a bold statement in your bathroom. A blue basin or pink tub adds an instant pop of colour and contemporary appeal to your bathroom design.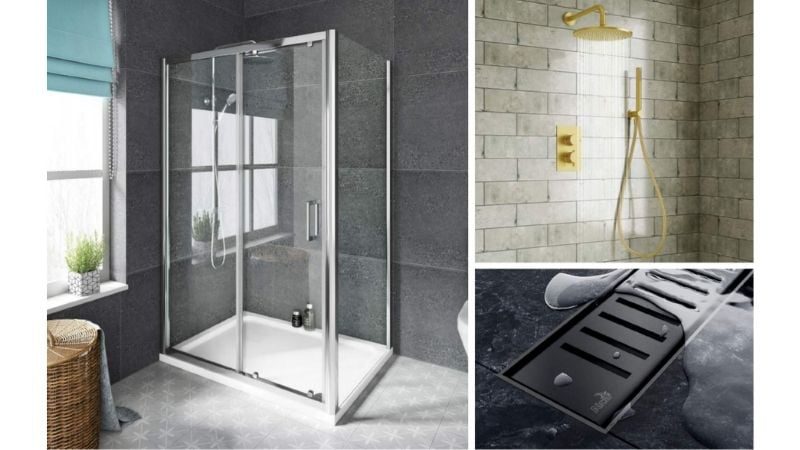 Fixtures are another opportunity to deviate away from the norm and toward a fashion-forward appeal. While chrome is a classic, a sleek matte black faucet or showerhead brings ultra-modern details, or go for the colour and shine of brushed brass and enjoy a touch of glamour. 
Integrated lighting is one of our favourite bathroom styling trends, and it's such a simple one to incorporate into your bathroom design. LED-backlit mirrors and mirrored medicine cabinets not only create a seamless and elegant look, but they are also perfect to provide adequate lighting if you're applying makeup or skincare as part of your daily routine. 
Many LED-integrated mirrors even offer variable light settings so you can change from cool or warm lighting and different brightnesses to suit your needs.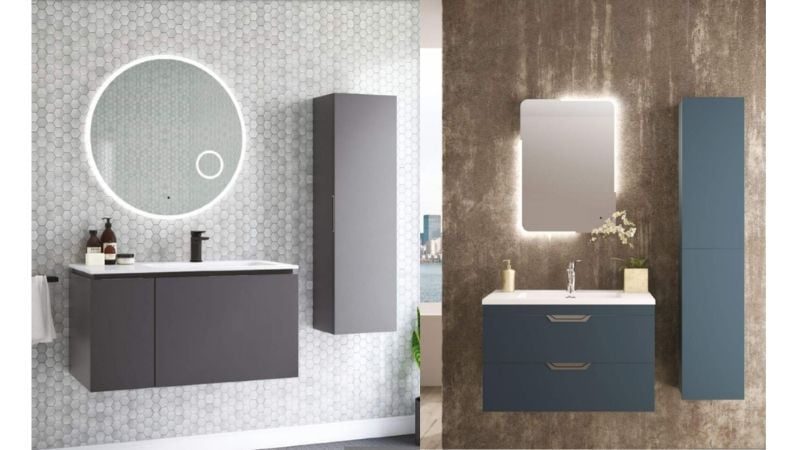 If the pink tub we mentioned before isn't really your style, there are plenty of other ways to embrace colour in your bathroom design. 
While traditional bathroom colours tend toward the cooler end of the spectrum, with blues, greys, and whites being some of the most popular picks, a warmer colour palette of creams, pinks, and golds is also a great pick. 
Or go bold with rich, dark hues like forest green or royal purple to really make a statement.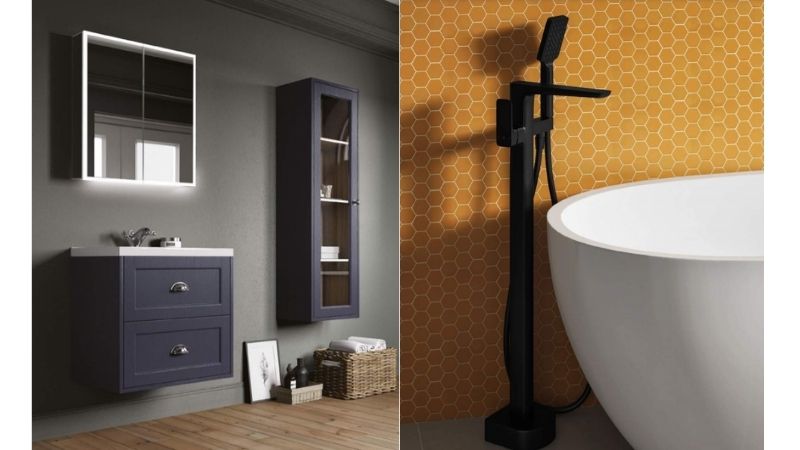 Every bathroom uses tiles—if not across the whole room then at least around the shower and tub area. But just because every bathroom has tiles doesn't mean every bathroom can't have its own unique spin on this wall or flooring essential! 
Give classic metro tiles a modern upgrade by laying them in an eye-catching pattern or adding some surprise contrast with a wallpapered accent wall (not the wall in the shower, obviously). 
Dramatic marble tiles are also a great choice for contrast, use sharp blacks and whites to create a crisp and ultra-modern look. Textured tiles can also add visual interest and contrast, especially if you choose sleek and shining metal fixtures.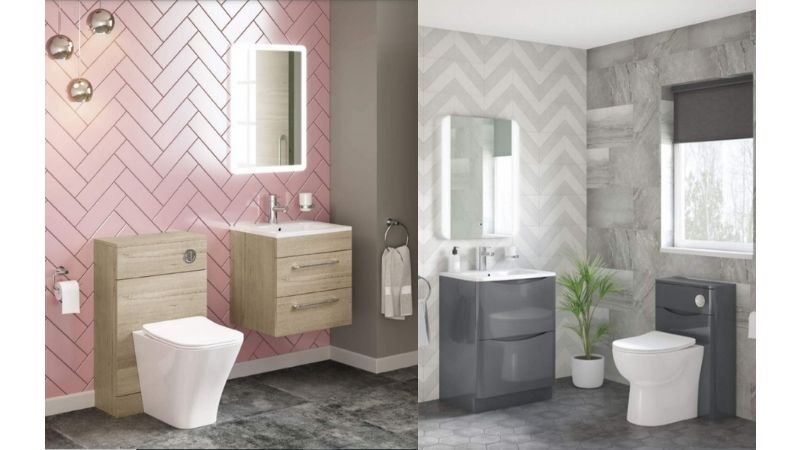 Once you've settled on the main elements of your bathroom design—the fixtures, flooring, and lights—there is still more space for creative inspiration. 
Just like every other room in your house, the bathroom is ripe for accessorizing. Add a plant or a print and inject a dash of your personal style into the space. 
While we're still working on kitting out our website to include our huge selection of bathroom and tile options, you don't have to wait to kit out your home. Our bathroom experts and interior design specialists are available to chat with you about your dream bathroom. 
Get in touch via our contact form or social media and get started turning your bathroom into an oasis of comfort and trend-right style. 
Looking for more bathroom styling and inspiration? Keep an eye on our Instagram, where we love to share our interior favourites. Already have your dream bathroom thanks to pieces from our collections? Show it off using our hashtag #mycorcorans—we'd love to see and share with our followers!