Holiday decor for Seasonal Cheer
Everyone has their own traditions for holiday decor and decorating your home for the holidays. Maybe you gather your whole family to trim the tree together on the first of December or on Christmas Eve, or maybe you have a favourite Christmas movie you watch every year after wrapping gifts and getting ready for the holiday. 
Whatever your traditions and seasonal routines, we're sure you're looking forward to the holiday season, and bringing festive holiday decor to your home. And if you're looking to try something new this year, we've gathered up some of our favourite holiday decor trends for Christmas 2022. For on-trend seasonal style, read on!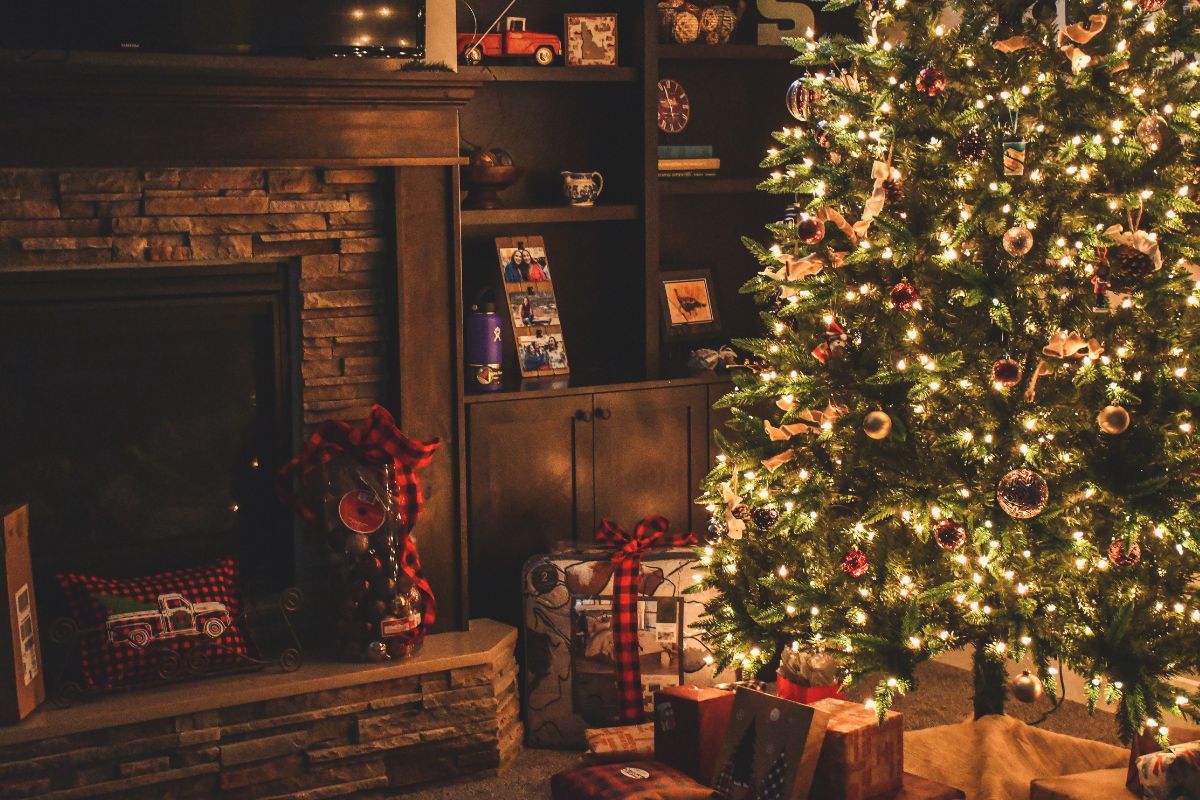 Decorate early to maximise your holiday cheer
There's a real buzz around the holiday season this year, and many people are getting into the seasonal spirit as soon as possible. If you've already put up your lights or if you're itching to get out your favourite Christmas ornaments, you're not alone! One of the year's holiday decor trends isn't about what but when. 
Decorating early is definitely a popular option this year, so if you're eager to deck the halls then wait no longer! Follow this seasonal trend and enjoy your Christmas decor for as long as possible to make the most of this special time of year. 
Choose nature-inspired seasonal details
We all know that nature-inspired home decor has been a major trend over the past few years. From green furniture to botanical accessories, faux flowers to floral and jungle motifs in rugs and wallpaper, natural details have permeated all areas of home decor in recent interior design trends. And holiday decor is no exception!
Trees and wreaths are obviously classics for seasonal decorating essentials, but there are plenty of other ways you can incorporate nature-inspired beauty into your home as well. Christmassy floral arrangements, greenery across your mantel or along the windowsill, or tree ornaments made of natural materials — there are a fantastic array of options for bringing the beauty of nature into your holiday decor.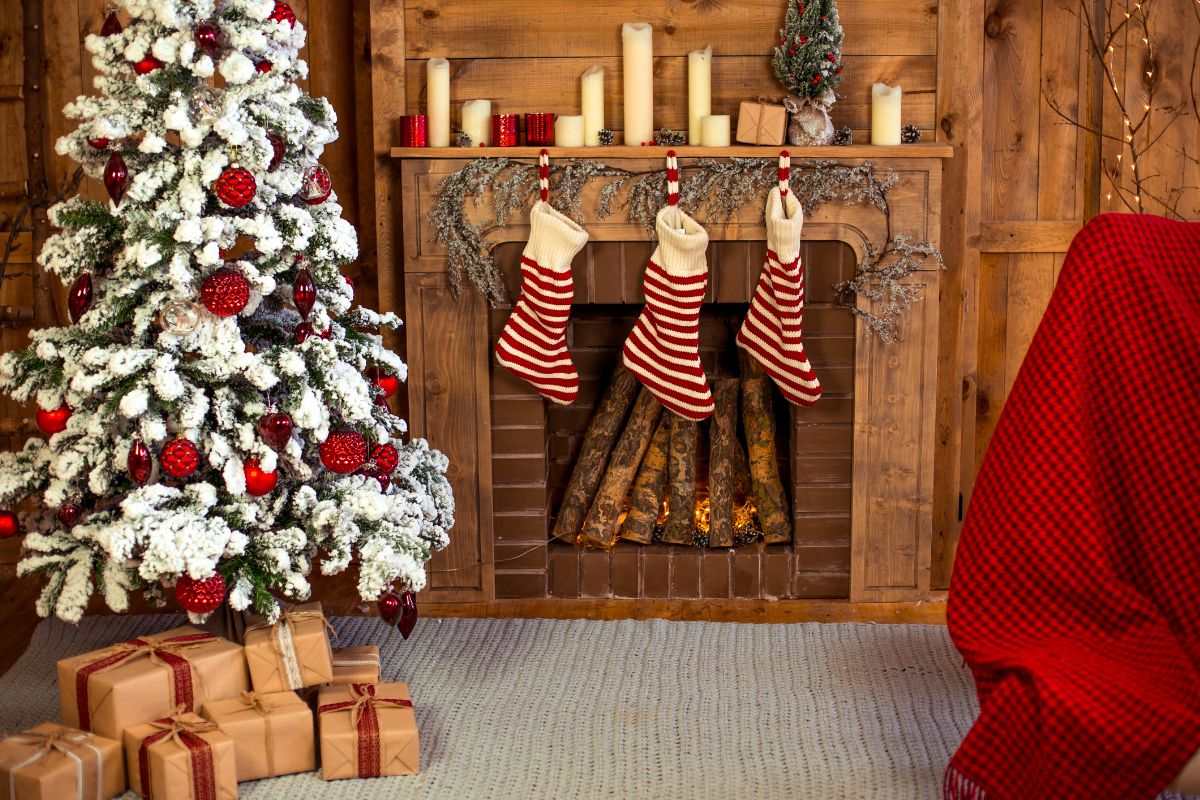 Opt for vintage and nostalgic holiday decor
The holiday season always brings with it a time of reflection. Before you look ahead with goals for the future and new year resolutions, you look back on the highs and lows of the past twelve months. Likewise, one of this year's trends for holiday decor is to look back on eras past with vintage-inspired, nostalgic decorating. 
Traditional Christmas decorations and timeless details help to evoke that sense of childhood wonder that surrounds the holiday season. After a few years of out-of-the-ordinary Christmas times, nostalgic holiday decor can recall simpler times and sweet memories that will celebrate the season. 
Embrace white trees and charming gnomes
If you've looked at holiday decor on Instagram this year, you're probably dreaming of a white Christmas. That's because white trees are a huge trend for this holiday season. Give your home a touch of snowy style with an icy alternative to traditional evergreens. Use it to create a simple, rustic look, or create contrast by covering a white tree with bright baubles and personalise your Christmas style! 
You've heard of elf on the shelf, but what about gnome in your home? Gnomes and gonks are a popular and adorable addition to this year's holiday decor trends. Whether you opt for a sweetly shaped tree bauble or add a festive figurine to your mantel, this is a charming way to follow current seasonal trends.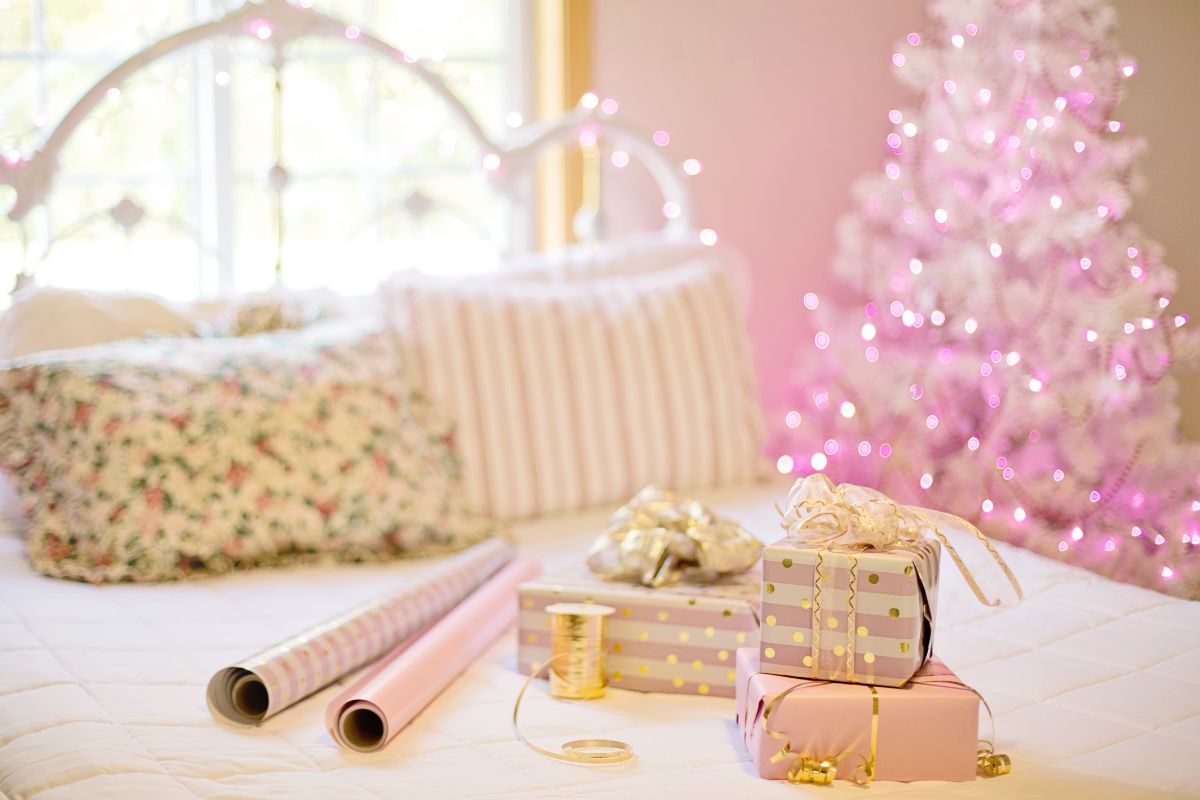 Think pretty in pink this Christmas
Pink home decor is most associated with Valentine's day and other romantic moments in your life. But we'd argue that Christmas is one of those romantic moments! After all, what's nicer than spending the holiday season cuddled up on the couch in front of a warm stove, with your favourite Christmas movie or holiday music. That's probably why pink is a hot trend in holiday decor! 
If you want to embrace this trend in a big way, you could create a pink mealtime setup for your Christmas dinner — a pink tablecloth, plates, and candles will look great with the greenery of your tree and traditional decorations. Or incorporate pink holiday decor in a more subtle fashion with pink baubles, wrapping paper, and other small but festive details. 
Dress your home for seasonal style with Corcoran's
At Corcoran's Furniture, you'll find a fabulous selection of home decor and accessories that are perfectly suited for the holiday season! Shop candle holders, cushions, trinkets, and more, and decorate every room in your home with plenty of Christmas cheer! And of course, our decor will also look great in your home all year long. 
Looking for more festive inspiration? Read our Christmas gift blogs and these other great posts that will help you bring seasonal style to your space: