Yellow & Grey: The Pantone 2021 Colours of the Year
Last week global colour company Pantone announced its 2021 Colour of the Year—or rather, 2021 Colours of the Year, with two shades of yellow and grey taking centre stage. 
Since 2000, the Pantone Colour Institute has taken the year's mood and used it to inspire a tone that is meant to reflect the zeitgeist. But this time, Pantone decided one colour just isn't enough to encompass the way we feel after the year, so for the 2021 colours of the year they've chosen two.
Ultimate Grey (a bright grey) is 'emblematic of solid and dependable elements which are everlasting and provide a firm foundation while Illuminating (a sunny yellow) is 'sparkling with vivacity, a warming yellow shade imbued with solar power'.
Together, the 2021 colours of the year are designed to create an optimistic sense of resilience and hopefulness, which sounds like exactly what we need as 2020 comes to a close.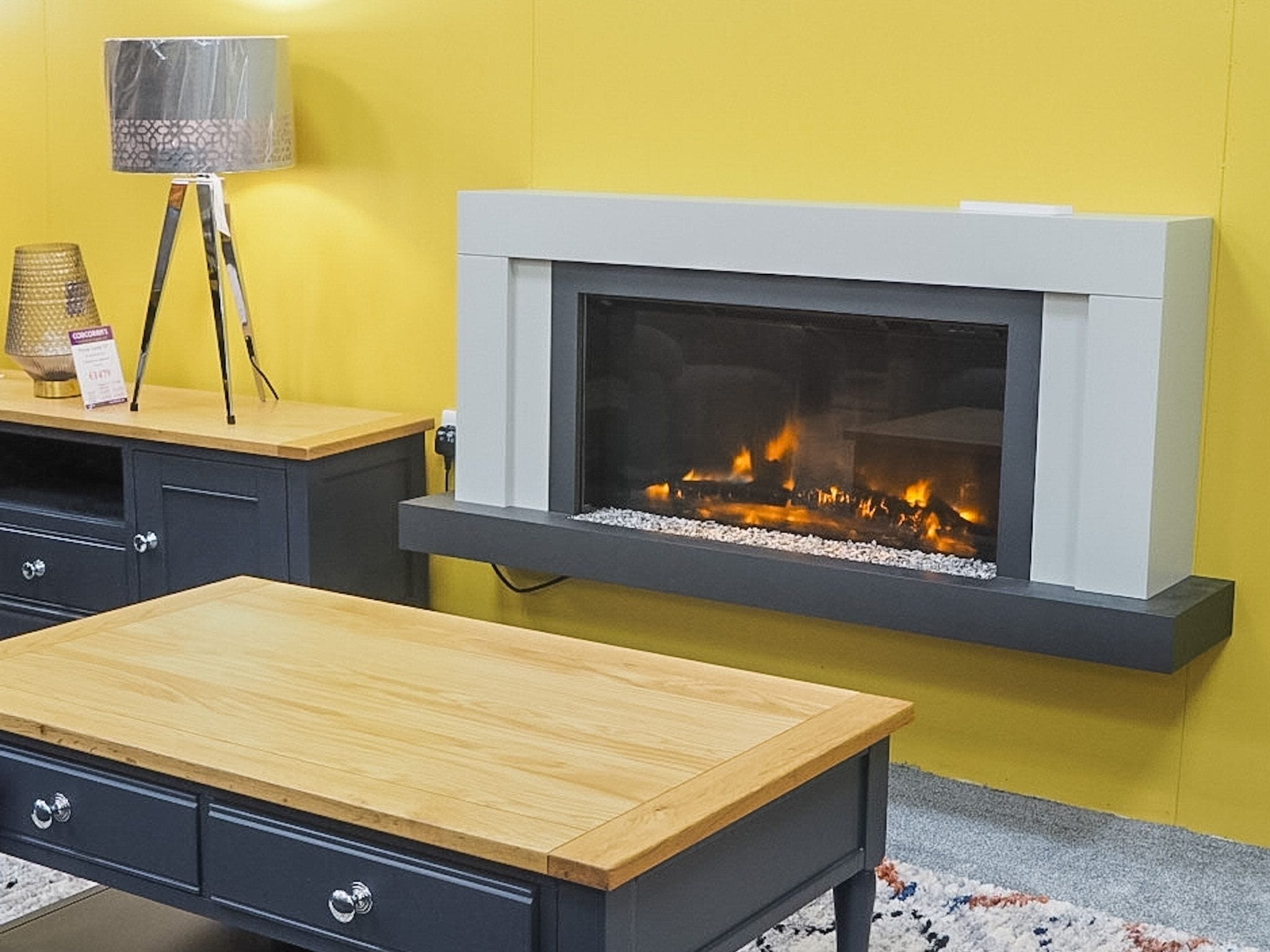 Pryzm Vardo 53″ Electric Fire, the Medium Chrome Hollywood Table Lamp, and items from our Charlie range
While some have likened the pairing to the appearance of hi-vis vests and road markings, we personally love this cheerful duo of the 2021 colours of the year and all its possibilities in furniture and interior design!
Light grey is a classic pick for home décor because it's a neutral hue that goes well with everything, while sunny yellow is a perfect option for accent details and brightening up a room.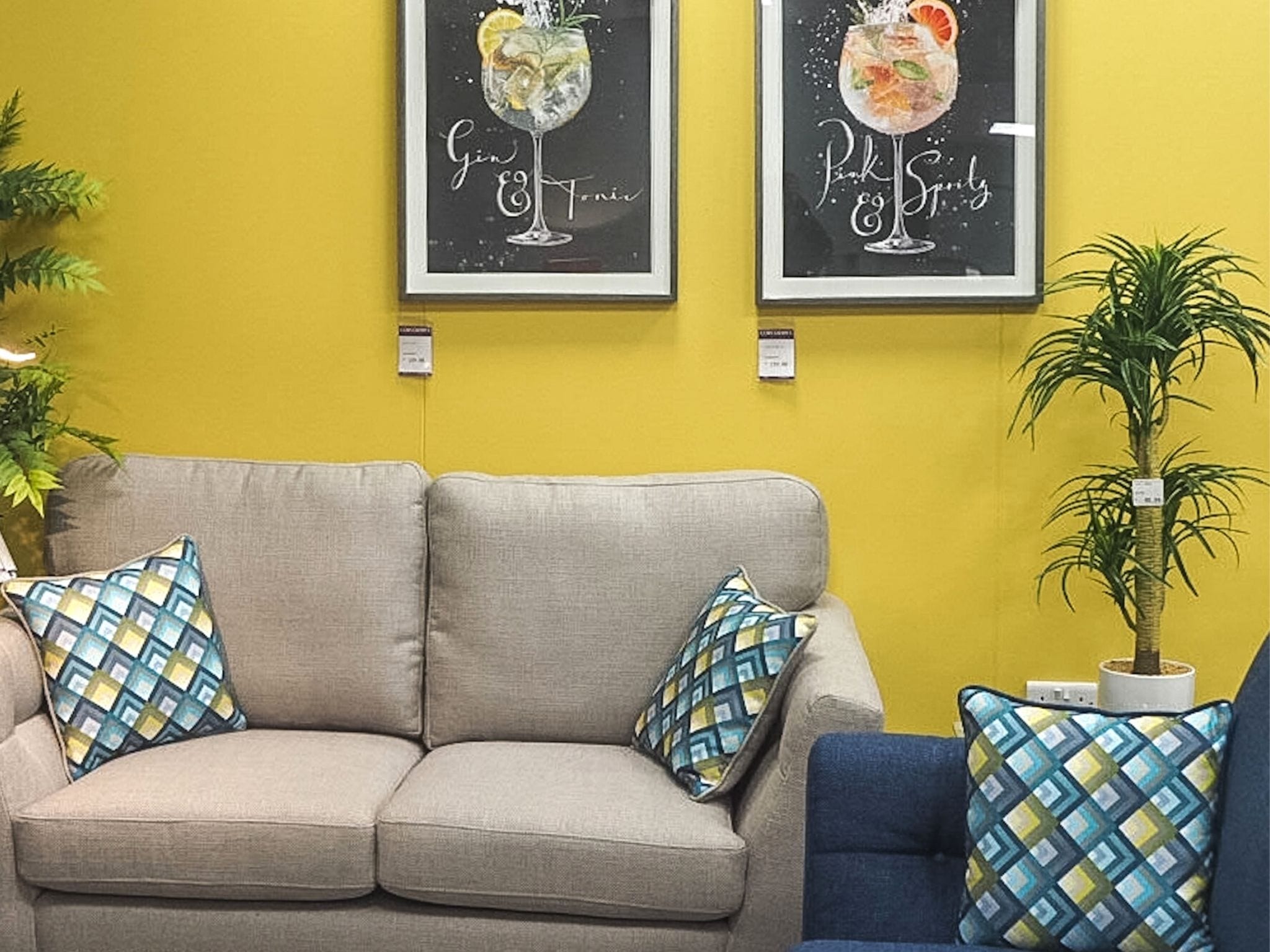 Roscrea 2 Seater Sofa
Yellow is full of whimsy and fun, while grey offers more mature, elegant appeal. Together, the 2021 colours of the year create a perfectly balanced look, with the cool grey neutralising the more energetic yellow.
The two shades are already a favourite pairing of interior designers, with plenty of items available that utilise both hues. At Corcoran's, we have a wide variety of yellow and grey pieces, along with many options in each individual shade that go together beautifully.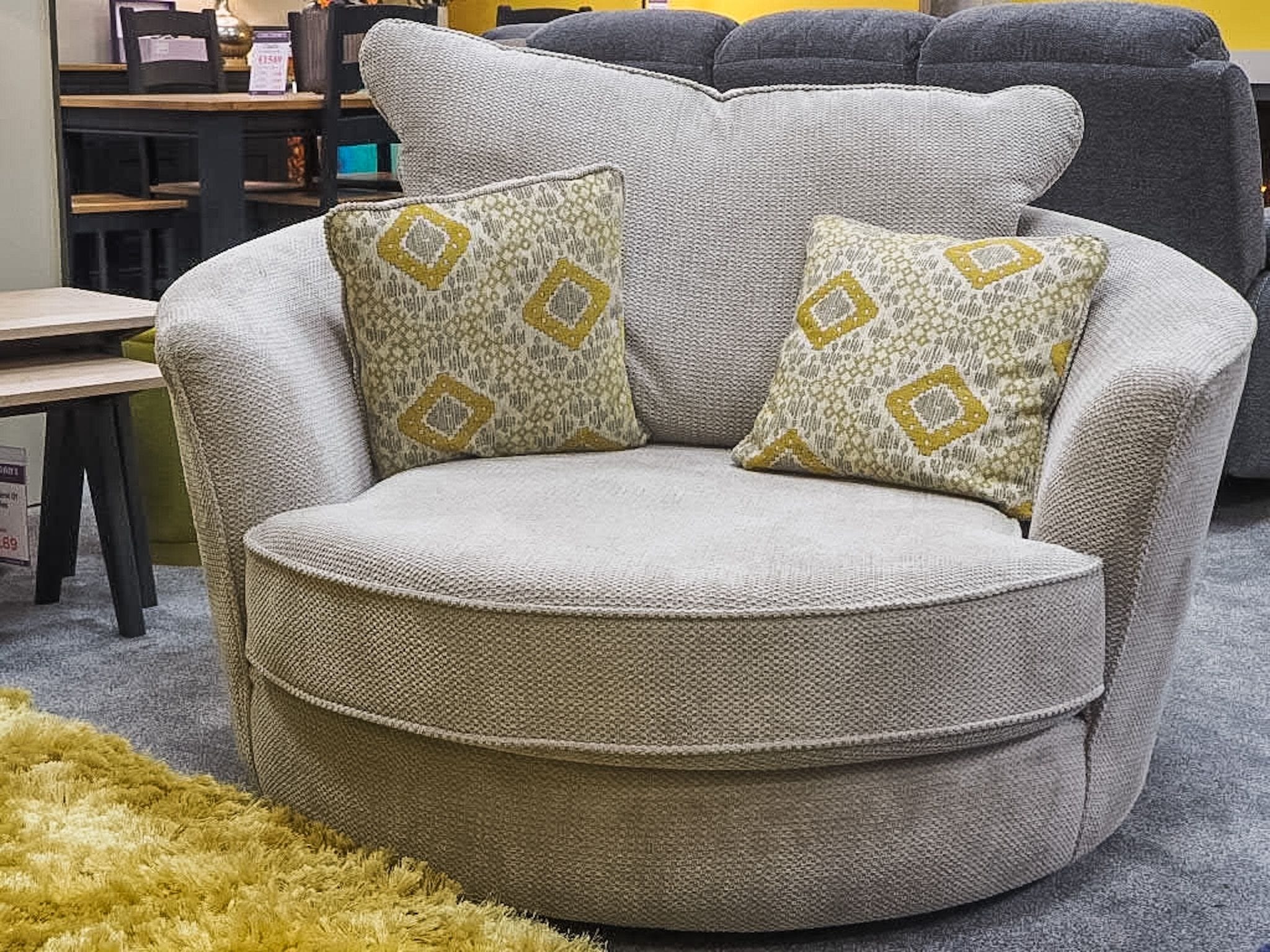 Samantha Cuddler in Rich Stone
Whatever your aesthetic desires, there are a multitude of ways to incorporate these fabulous 2021 colours of the year into your decor. 
If you're going for a whole new look, a yellow accent wall or elegant grey sofa can be the stunning focal point of a room. Add some black and white for a high-contrast, ultra-contemporary look.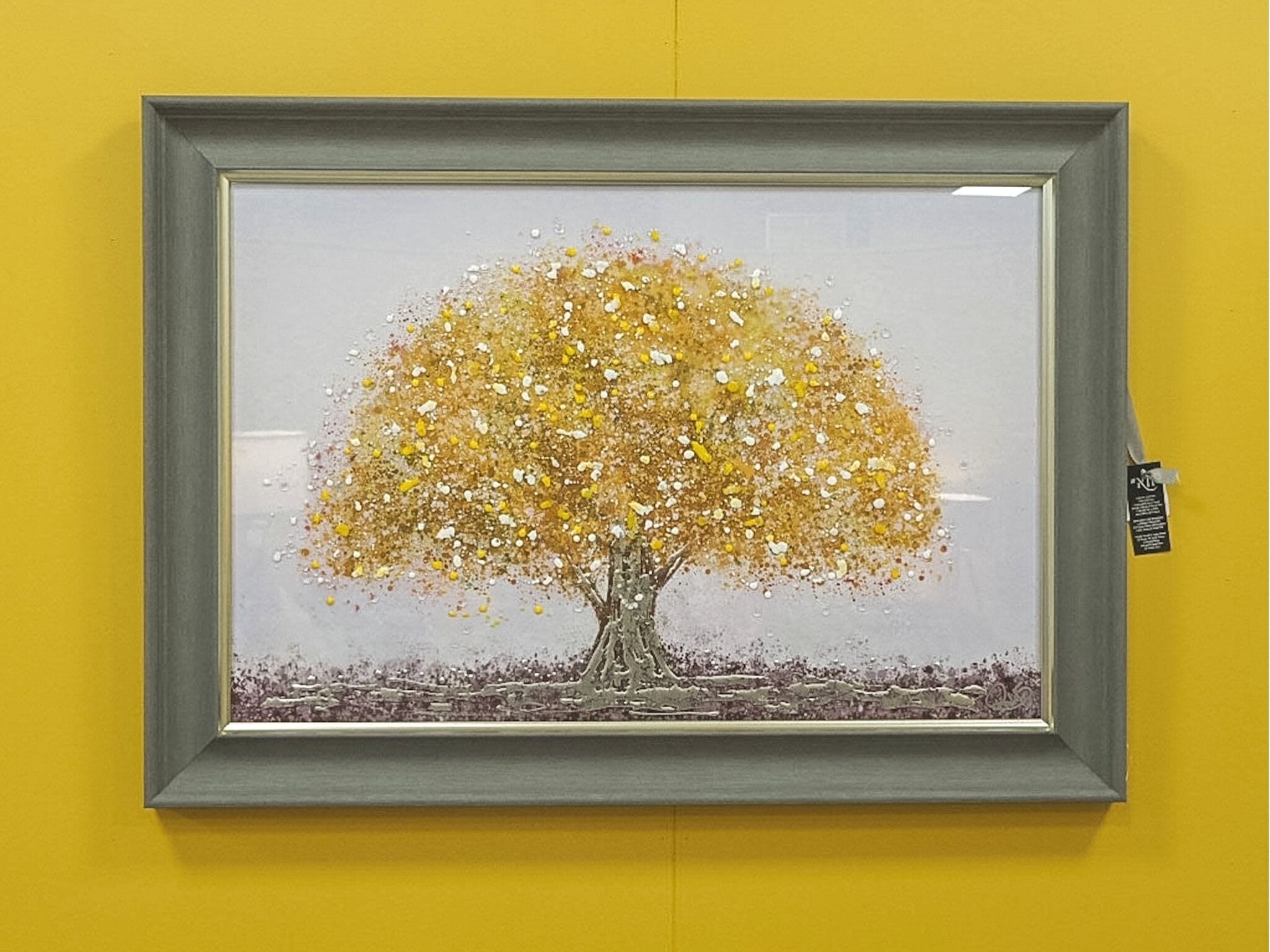 'Spring is Here' yellow 60×90 Framed Wall Art
If you aren't ready for a whole-room refresh but want to bring a touch of these lovely yellow and grey tones into your space, a throw pillow or art piece is a perfect pick.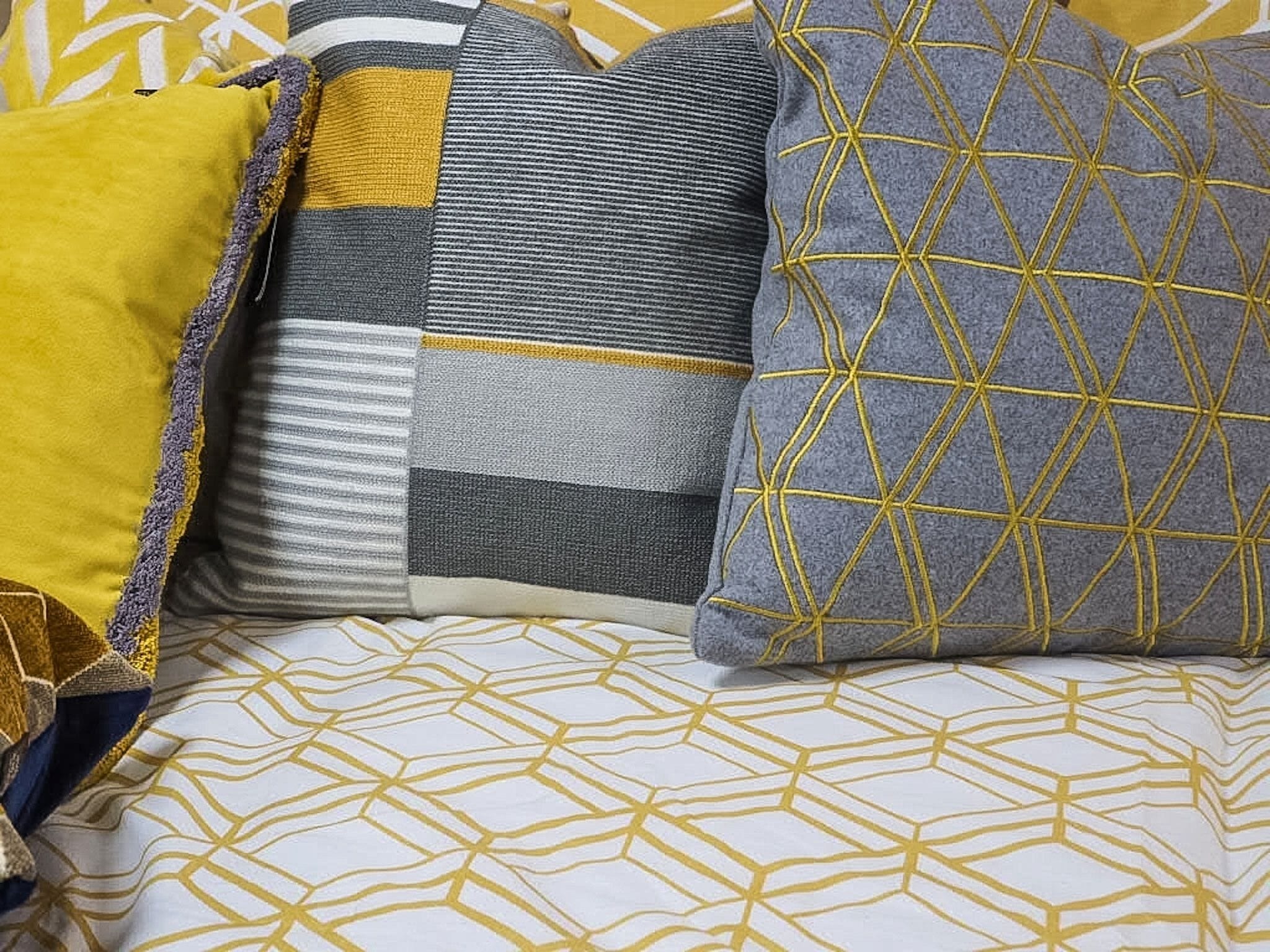 Ludwig Mustard Throw Pillow, Milana Yellow Throw Pillow, Linear Crewel Stitch Mustard Throw Pillow, and Catherine Lansfield Double Duvet Set
Because yellow and grey complement each other so well, they are ideal to use for a mismatched yet coordinated look. Try using the 2021 colours of the year with your dining chairs to create modern style in your kitchen.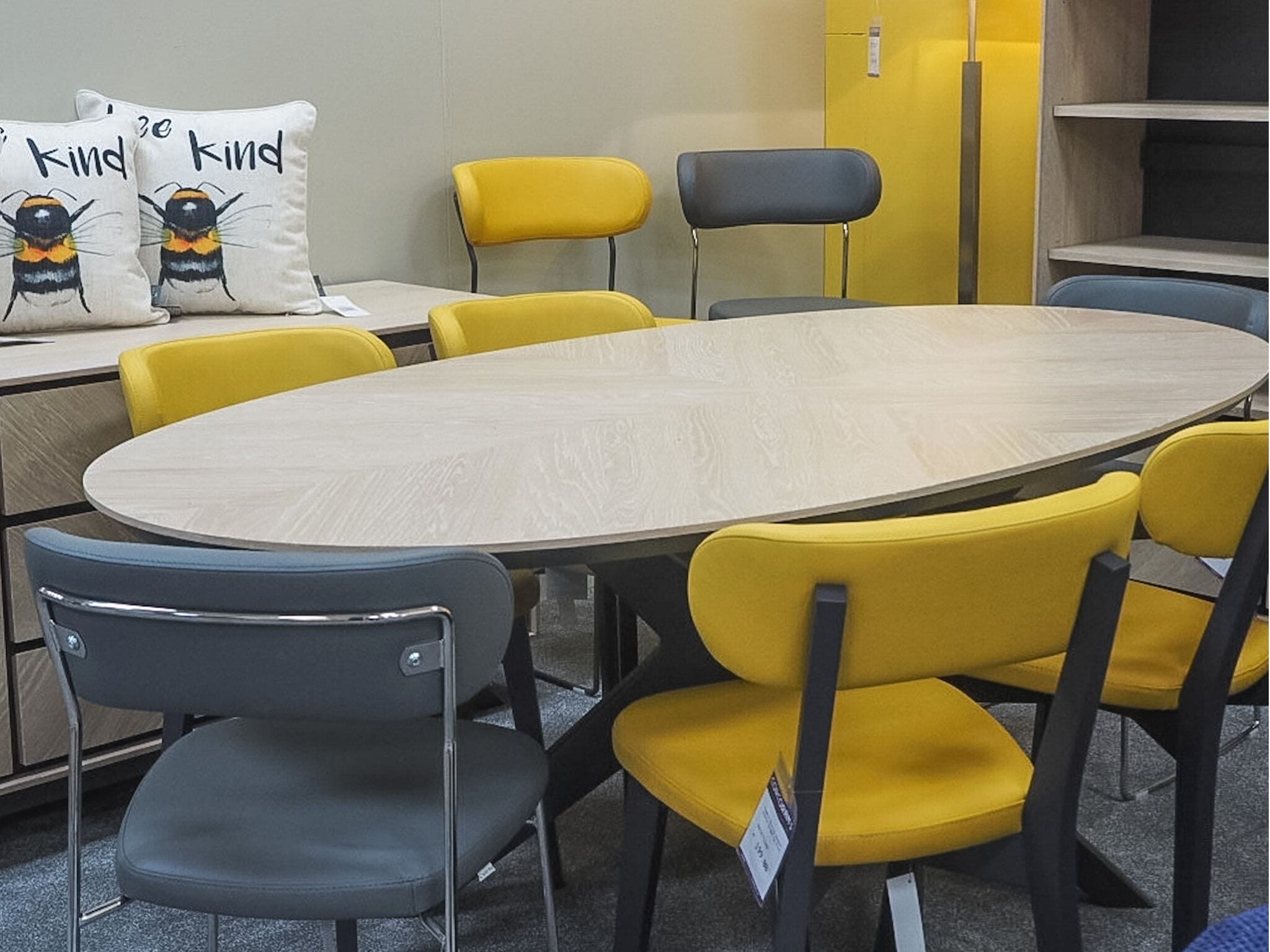 Bruno 1.95 m Dining Table, Padru Dining Chairs, and Paula Dining Chairs
Yellow is an energising colour, so it's great for a kitchen, breakfast nook, or other 'daytime' space, but it can also bring warmth to your bedroom with a beautiful bedspread—especially when paired with the grey! 
Grey, on the other hand, is ideal for any room due to its neutral look, but it can sometimes wash out a space if there's too much in one place. That is why yellow accents are an ideal choice to brighten things up and add playful pops of colour.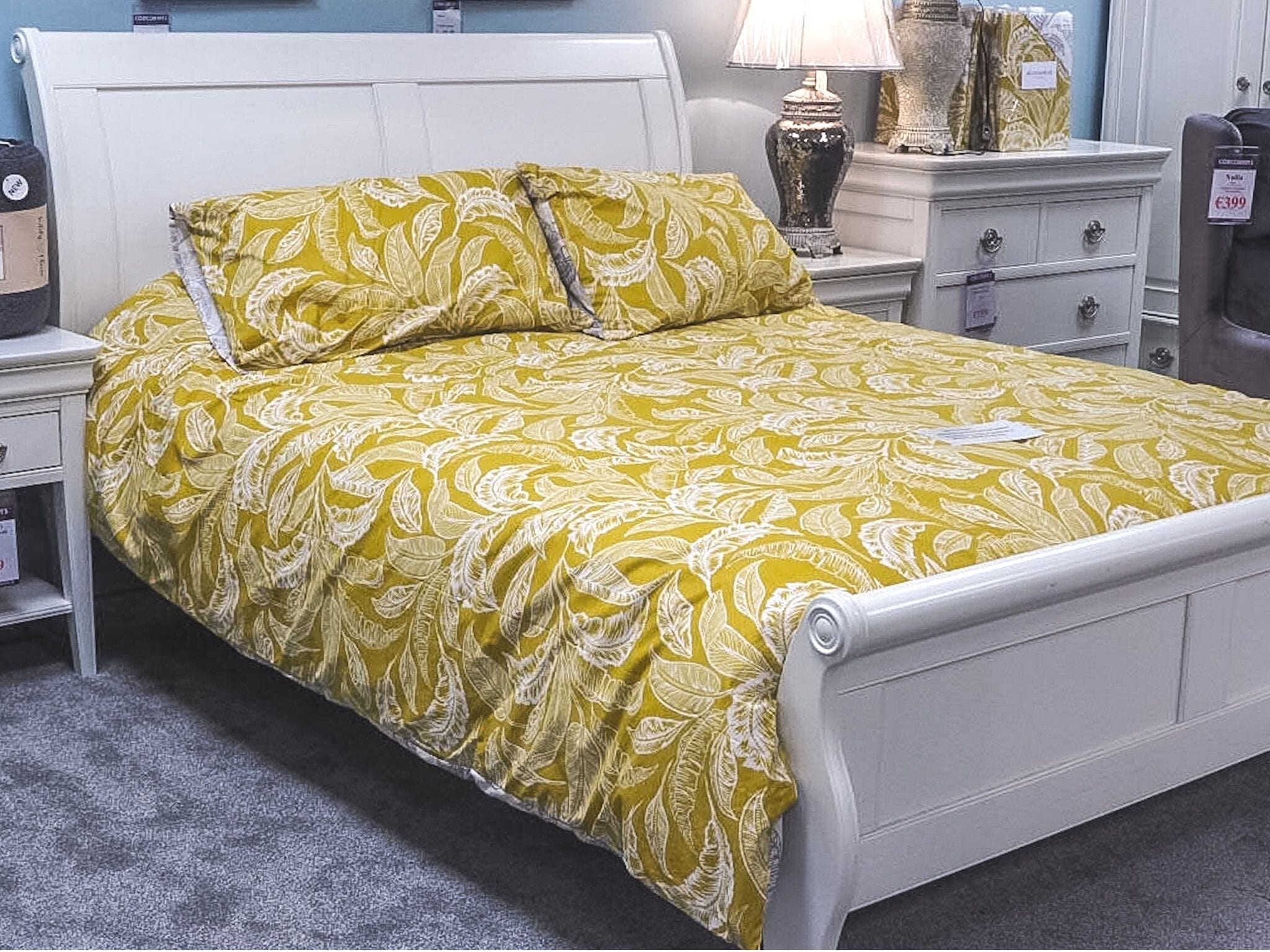 Chanel White Bed Frame with Accessorize London King Quilt Cover
Pantone says that the 2021 colours of the year pairing of Ultimate Grey and Illuminating is 'a message of positivity supported by fortitude', a perfect mood going into the new year. We love these gorgeous yellow and grey hues and can't wait to see more of them in 2021.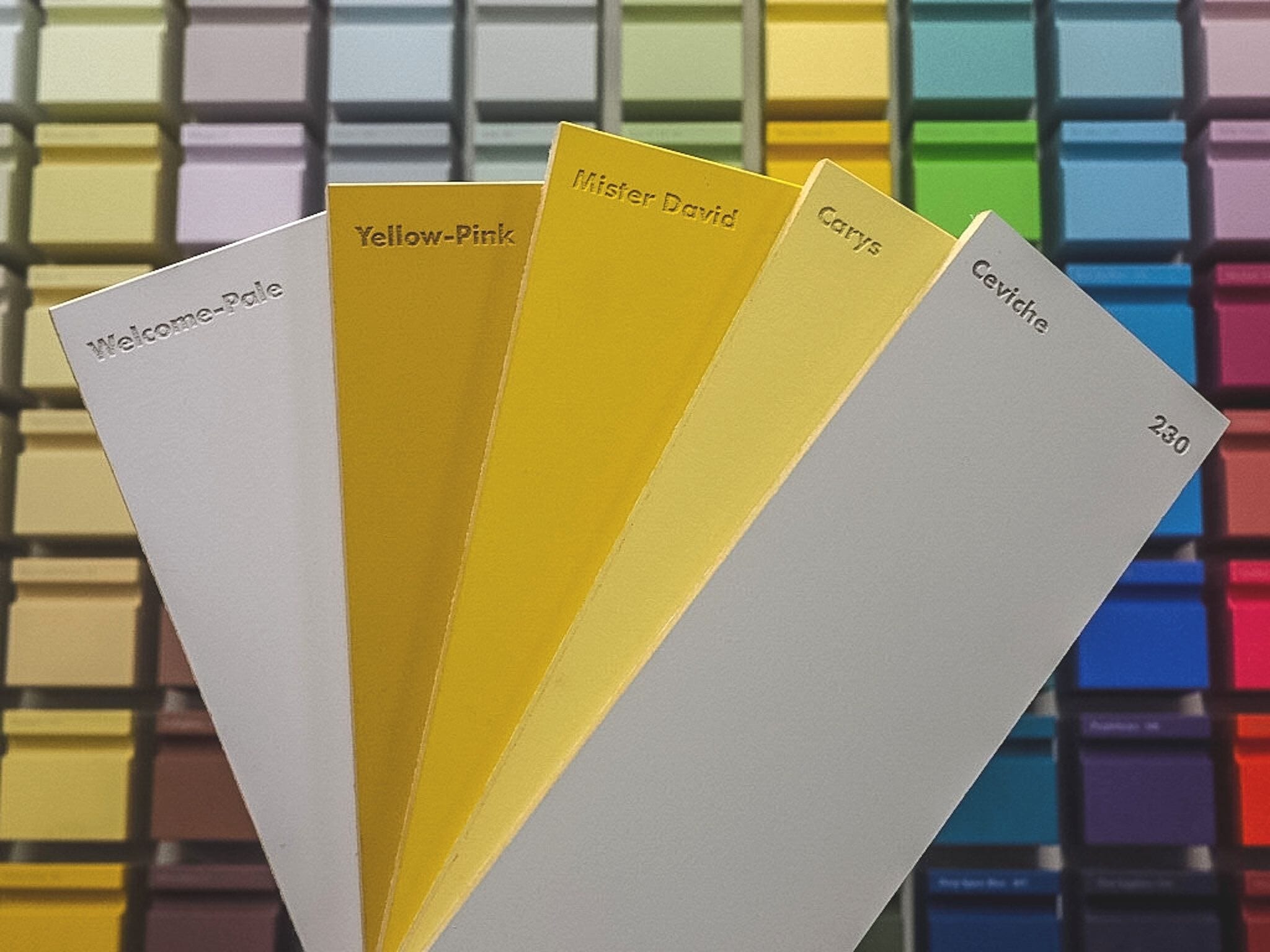 A selection of Little Greene paints in yellow and grey
All of the yellow and grey photos in this post are from our Killarney store. If you love any of the pieces featured here and want to make them yours, call in for a visit or get in touch!
And if you want to show off how you've furnished your home in the 2021 colours of the year, yellow and grey, with your favourite Corcoran's Furniture & Carpets pieces, we'd love for you to tag us on instagram @corcorans.furniture or use the hashtag #mycorcorans to share. Happy decorating!