Buying a Bed: Our Guide Makes it Easy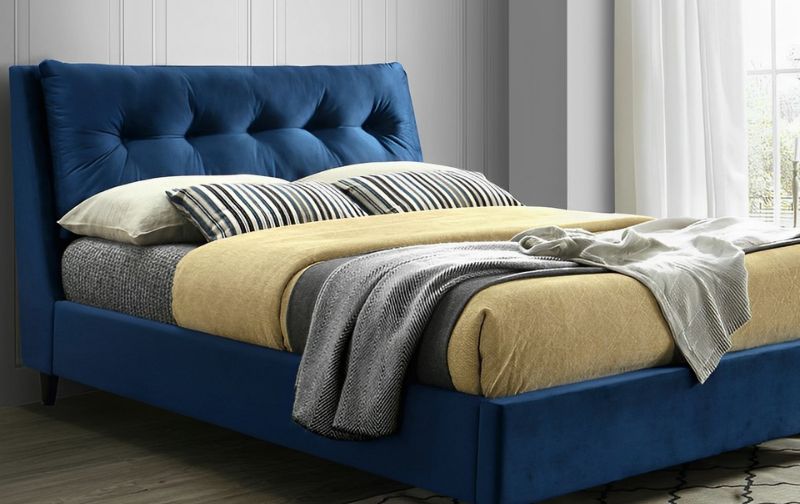 Buying a bed is one of the most important investments you can make for your home. It is the centrepiece of a bedroom; it offers support and style, and it sets the tone for a good night's sleep. When considering the process of buying a bed, it's essential to ensure that the bed complements the aesthetics of your room.
A key element of a great bed is the mattress. There are a lot of mattress buying guides out there (including ours!), and far fewer guides to buying a bed itself. If you're specifically looking to buy a bed frame, then you want to focus on the structural elements as well as its design appeal.
Often, you start reading a buying guide for beds, and immediately it switches into advice on mattress firmness and filling when you really want to learn about headboards and slats. Buying a bed isn't just about the comfort; it's also about how it integrates with your room's decor.
To an extent, we understand. A mattress is the main thing that determines your nighttime comfort, with the bed it rests atop being a secondary consideration.
Even the best bed in the world won't compensate for a lumpy, threadbare mattress. And we all have that friend who has no bed at all, just a mattress directly on the floor, and seems to sleep just fine.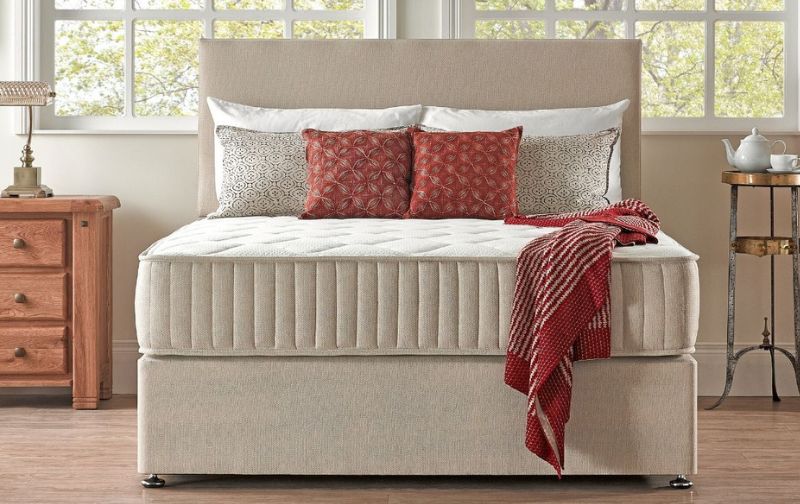 If your current bed is noisy and uncomfortable, or it's simply time for a new bed look, read on for our advice in ensuring your best sleep in the perfect bed. Remember, while mattresses play a significant role, buying a bed frame that matches your aesthetic and comfort needs is crucial.
Bed types: choosing the ideal one
A well-made bed can last for years, but when you start to feel like you're not getting as good a night's sleep, it might be time to consider a refresh and look at buying a bed. It's always a good idea to revisit the process of buying a bed every few years.
Likewise, if your bed is starting to make noise every time you move, then it's time to get a new one. Remember, the average person changes their sleeping position up to 40 times in a night—that's a lot of squeaks and creaks! The act of buying a bed isn't just about aesthetics but also about ensuring peaceful nights.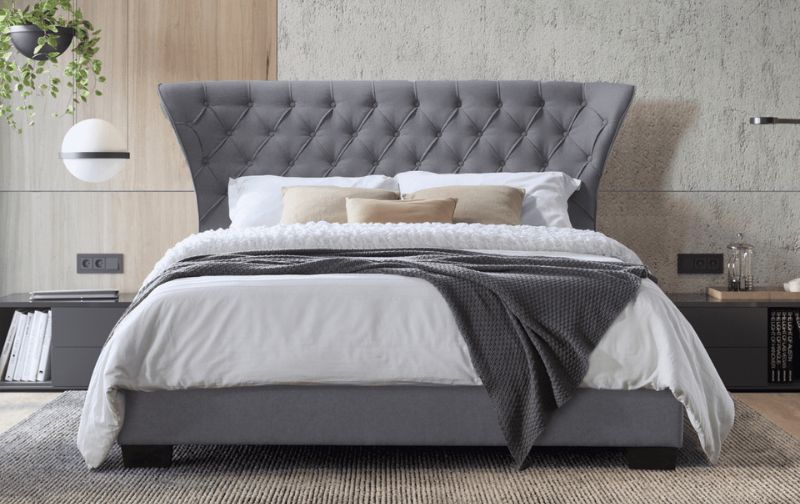 There are style considerations as well. Your bed might be a grandiose Victorian four-poster canopy, but if you're redecorating your bedroom into a minimalist Scandi dream of white walls and clean lines, it just won't work.
Below is an outline of the most popular types of beds on the market to help you find the ideal one to suit your space and décor style.
Sleigh beds: sophisticated design for restful nights
Sleigh beds resemble a horse-drawn sleigh and are characterised by their curved or scrolled foot and headboards. They are made from wood and metal and add a sense of opulence and luxury to a bedroom.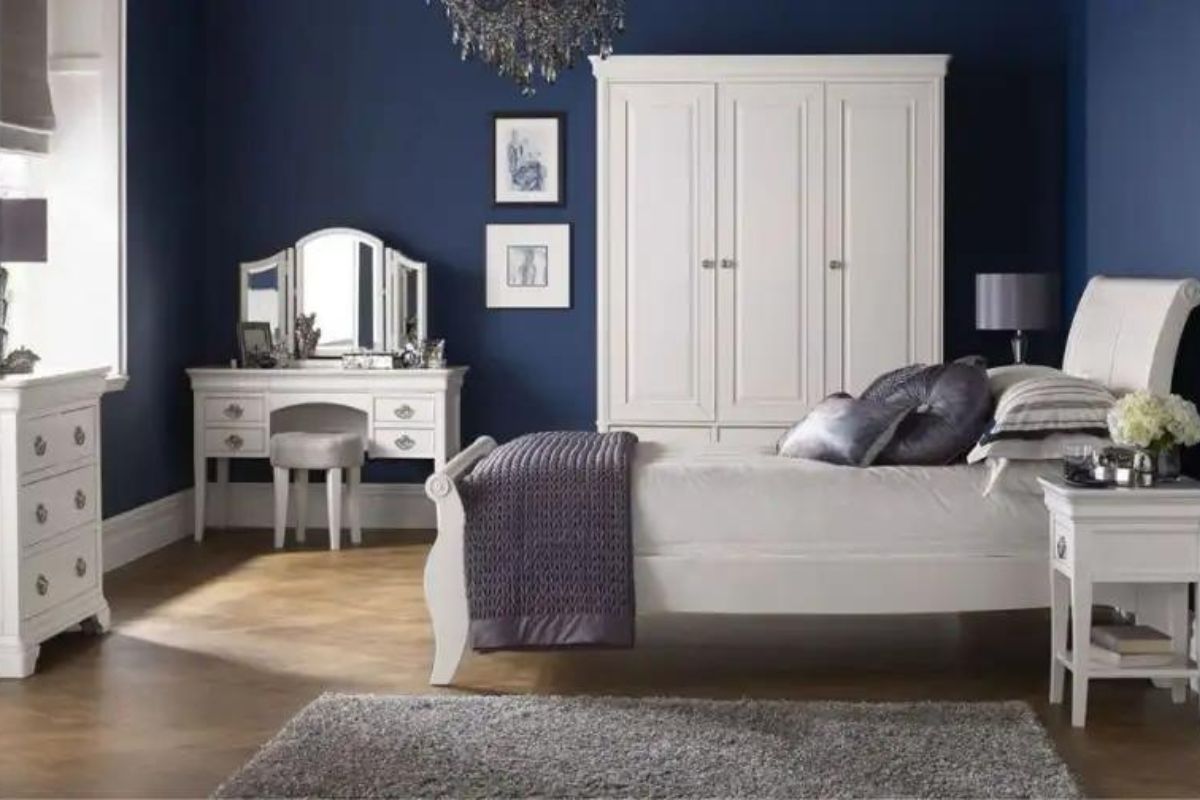 Sleigh beds often have distinctive features, such as ornate designs and carvings, and they fit into both traditional and contemporary design schemes.
Divan beds: combine sleep comfort with clever storage
A divan bed is a low-profile option that can be ideal for a smaller space as it matches the length and width dimensions of your mattress but can also have a huge influence on the feel of your sleeping surface.
The divan bed's top can have a sprung edge with coils like a mattress—this is sometimes called a box spring and is a luxurious style as the springs provide added support and flexibility to the mattress.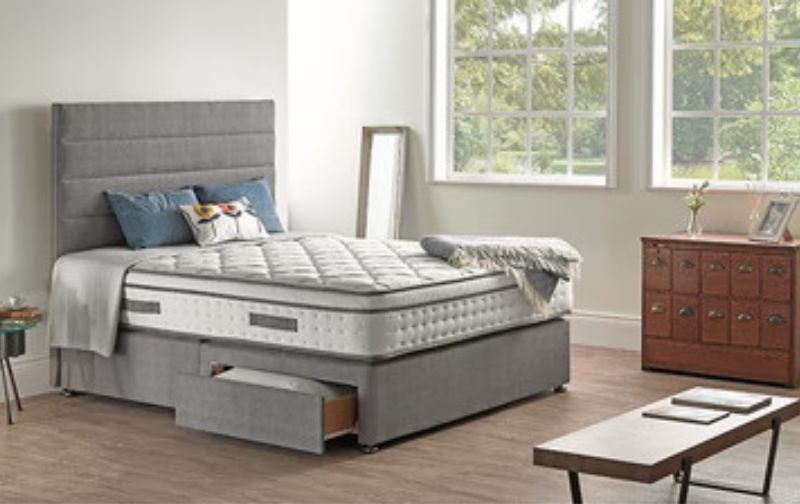 For a firmer and often more budget-friendly option, a platform-top divan has a solid surface that allows mattress springs to compress without flexing.
Adjustable beds: Maximum comfort with adjustable features
Adjustable beds are outfitted with a motor to raise and lower the head or feet. The user can adjust the bed to their preferences, as it's typically operated by remote control.
Originally, adjustable beds were found mostly in hospital and healthcare settings, but they are becoming increasingly popular in homes. Many adjustable beds now have features such as massage functions, USB ports, and built-in lights.
Bunk beds: A practical and fun solution for small spaces
Long considered a sociable and interactive type of sleeping arrangement, the bunk bed provides the ideal solution for sleepovers with friends or for siblings who like to share a space together.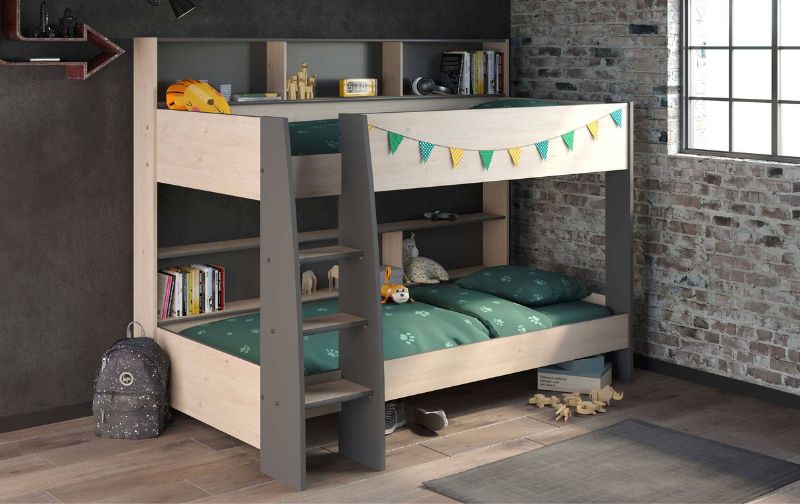 Bunk beds offer both comfort and versatility and are a great way to save space. They provide an exciting take on traditional beds, and some come with built-in storage such as desks and play areas.
Ottoman beds: Practicality fused with elegance
Ottoman beds are a popular choice in many homes due to their dual functionality. The trusty ottoman offers a mixture of both a bed and storage space, which you'll find beneath the mattress.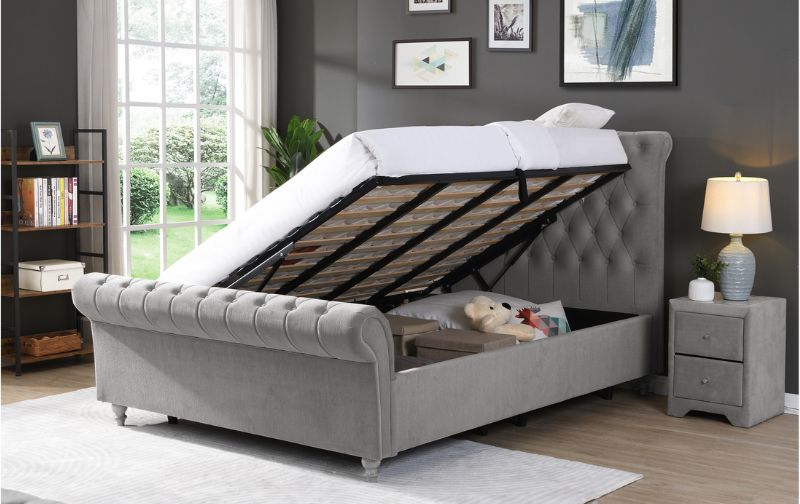 The bed frame is made from durable materials, and the mattress can be easily lifted via a hydraulic or spring-loaded mechanism.
Ottoman beds provide an excellent solution for storing items such as clothing, bedding, toys, and seasonal throws and blankets.
They are also an ideal choice for homes that are tight on space or for those who require additional storage.
Sofa beds: functional comfort for guests and small spaces
A sofa bed mattress folds or lifts out from beneath the sofa cushions. It requires more setup for its changeover than a daybed, but it often allows for a larger, more comfortable mattress.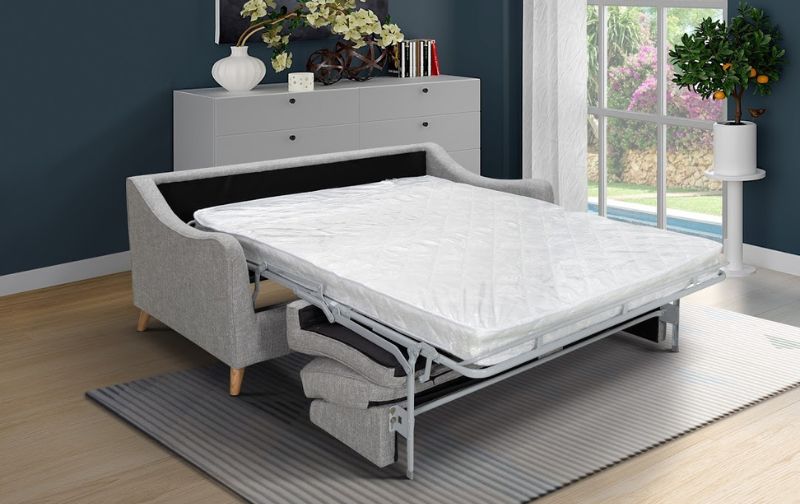 And in sofa form, it slots easily into your living space for everyday use. In an extra-small space like a bedsit or studio, a sofa bed could even serve as your main bed and take your room from day to night with ease.
Fabric beds: Adding texture and warmth to your bedroom
Fabric beds are popular amongst designers and homeowners, largely for their versatility, comfort, and cosiness.
They come in a plethora of textures, colours, and patterns and can match the design aesthetic of any home.
Fabric beds often feature an upholstered headboard and footboard, which can be made from materials such as velvet, cotton, linen, or synthetic blends.
Fabric headboards are a great choice for adding a touch of elegance and comfort to any bedroom, and they also help to retain heat and absorb noise.
Wooden beds: A timeless choice for any bedroom
Wooden beds have a timeless appeal and work well with a variety of décor styles. Known for their durability and robustness, a good-quality wooden bed is a great investment in any family home because wood, when properly cared for, can last for many lifetimes.
They also emanate warmth, so if you're looking to create a cosy bedroom atmosphere, a wooden-crafted bed makes a great choice.
If the design of your home is more traditional, wood lends itself wonderfully to conventional styling and achieving that charming "homely" appearance. No more worrying that your bed won't be able to withstand the damage when your kids burst in on a Saturday morning and start jumping up and down, because it takes a lot to break a wooden bed.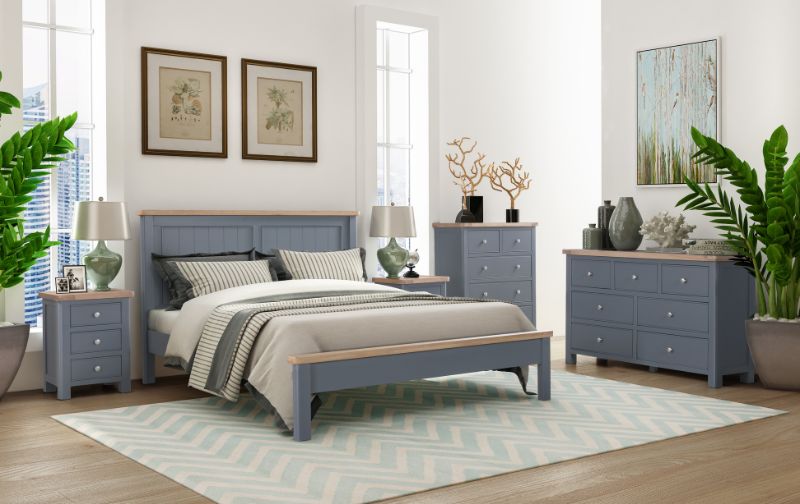 Some of the most popular woods for these types of beds include pine, walnut, and oak. Each of these woods offers distinct characteristics and benefits that make them ideal choices for bed frames and other bedroom furniture.
Daybeds: Optimising space with dual-purpose design
A daybed is a perfect choice for a room you want to pull double duty, such as a home office that transforms into a guest bedroom as needed.
Daybeds feature a single mattress that serves as a sofa seat, so the piece can be used for daytime relaxation or for space-saving sleep.
It's not exactly the best of both worlds, as the seat is small for a bed and not as cushioned as most sofas, but for convenience, it can't be beaten.
Other bed types: expanding your options for restful sleep
Trundle beds feature a pull-out bed under the main mattress that provides extra space for guests, making them great for kid sleepovers.
A cot isn't a bed for everyday use, but a small bed that is stored folded and comes out when extra sleeping spaces are needed.
Similarly, while we wouldn't recommend an airbed for everyday use due to a lack of support and durability, it earns a mention due to its convenience for occasional overnight guests (or camping trips).
Choosing the right bed size when buying a bed
Before you choose a new bed style, you should first choose its size. If you're buying a bed to replace the one you already have and/or pairing it with a mattress you already have, that's an easy decision.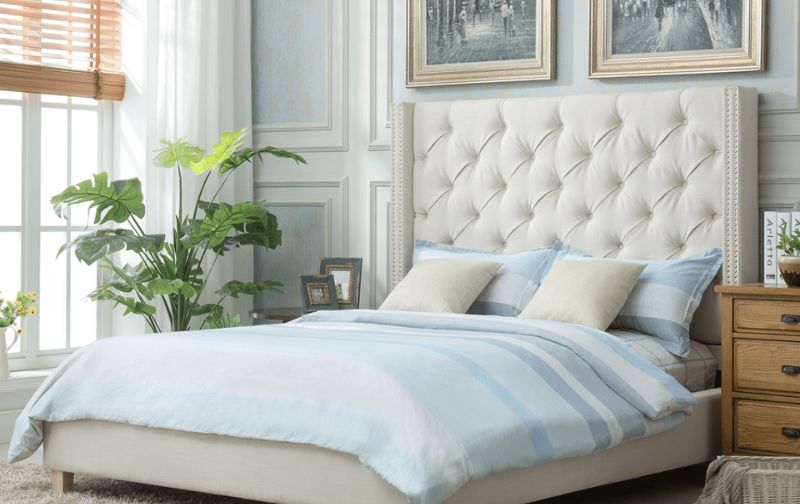 However, if you are buying a bed for the first time, make sure to take the exact measurements of your room prior to heading off bed shopping. This will save you time and energy in the long run!
A bed frame is usually slightly larger than a mattress, while a divan bed should have the same length and width dimensions. Either way, you can match it to your mattress with the same sizing: single, double, etc.
If you're choosing a brand-new set or redoing your whole room, on the other hand, you have more decisions to make.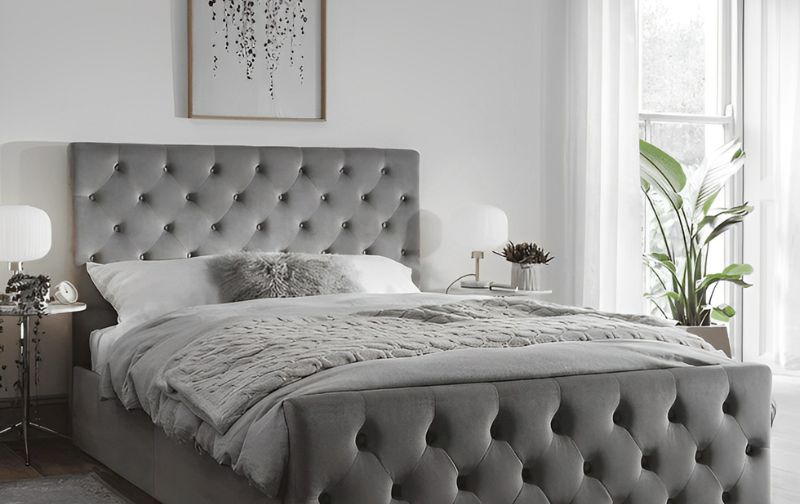 Generally, for your own bedroom, you should buy a bed that is the biggest your budget allows. Unless you sleep like a corpse, you'll appreciate the room to move around, especially if you share your bed with a partner.
However, not all bedrooms accommodate a Super King-size bed, and while your bed should be the featured piece of furniture in the room, you don't want to choose a bed that's so big you can't fit any other furniture or walk around your room.
Buying a bed that's a bit smaller can also be great for kids' bedrooms or a room you want to serve double duty rather than being solely a bedroom (such as a guest bedroom that's also a home office).
While exact bed dimensions may vary slightly due to features like headboards and footboards, for the most part, you can count on them being slightly larger than standard mattress sizes (to accommodate fitting the mattress).
You can find standard mattress sizes in our buying guide. Note that for divan bases, the mattress sits directly on top, so divan base lengths and widths should be the same dimensions as the mattress you choose.
Choosing Bed Materials: from fabric coverings to frame construction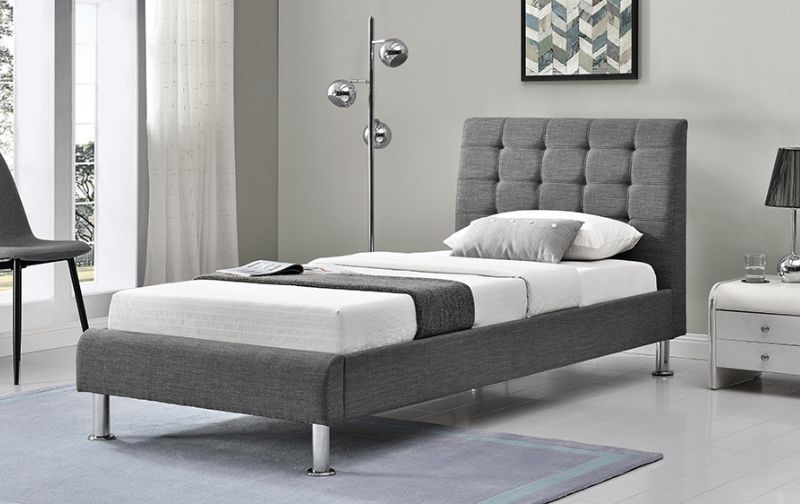 Bed frame decisions
Divan beds are usually made with a timber frame covered in fabric and set on castors or wooden legs. However, there is a bit of variety involved when you are choosing a bed frame.
Mostly, these are aesthetic decisions. Whether you go for wood or metal, a quality bed frame will be durable and resilient, but they can fit into very different design themes.
Even within each material, there are a lot of options—for example, a sleek, minimalist wood frame with natural tones and clean lines is ideal for a Nordic-inspired space, while dark varnish and carved headboard details bring a more traditional, opulent feel.
A metal frame, meanwhile, is ideal for an industrial look, or turn to polished gold and silver hues to bring a touch of glamour to your space.
Fabric bed choices
Then there's fabric. Although the bed will still be made of wood or metal, it can be padded and upholstered in fabric for a different, softer feel. A tufted fabric headboard is a classic style that dates back to Victorian England, perfect for a traditional look, but with a little tweaking, it can have a much more contemporary feel.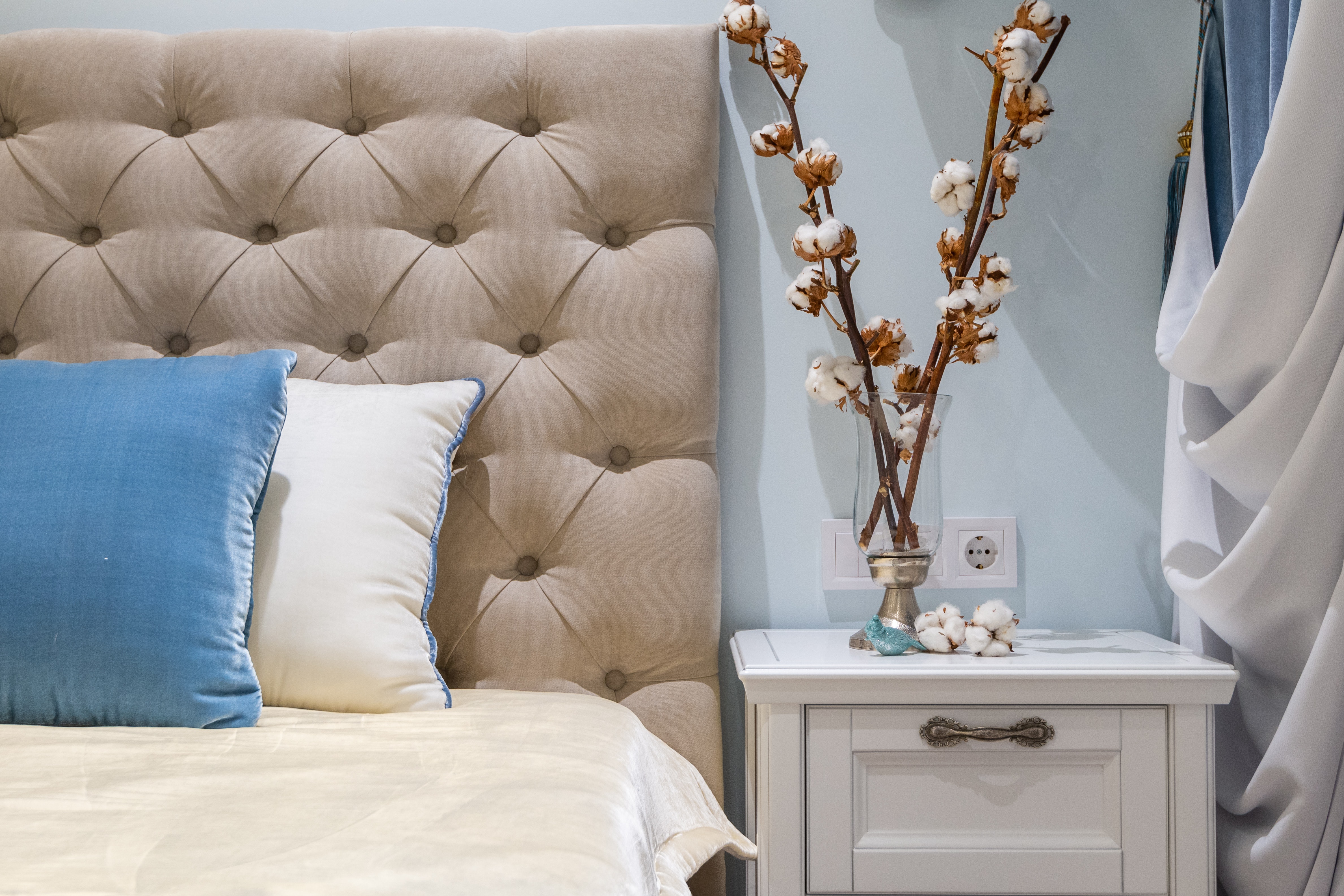 Go for a flat finish rather than quilting, or use a surprising fabric choice to make a bold bedroom statement. A padded headboard is also a comfy choice if you're the type who likes to relax in bed to read or watch TV before you sleep or on a rainy afternoon.
How to accurately measure for your new bed
Measuring for a bed is usually simpler than measuring for a sofa because beds don't come in a variety of shapes the way sofas do (although there might be an L-shaped bed out there; we've never seen it!).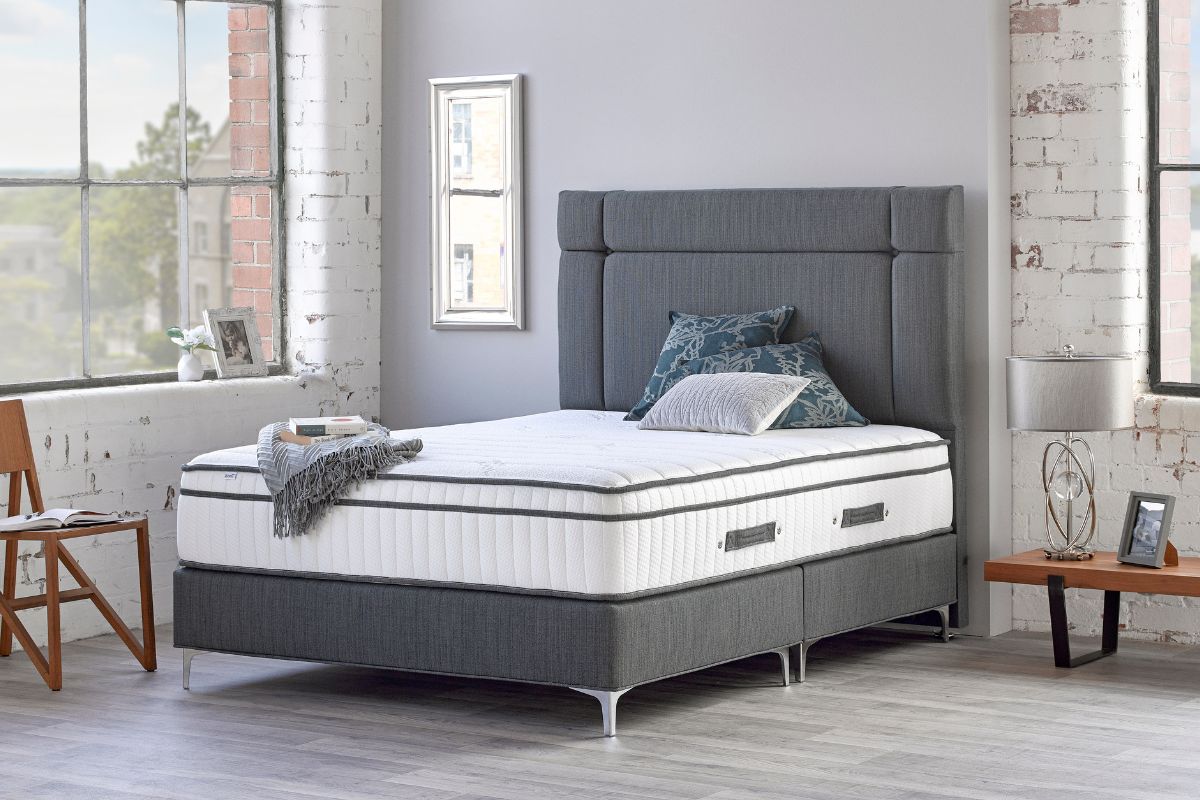 And if you're buying a bed to replace one that you already own, you already know what size you need, so it couldn't be easier. However, if you are starting fresh or upgrading from a Single to a Super King, we have a few tips to make sure that your bed looks great in your room:
Follow the 1/3 rule: This is a rule that interior designers often use for bedroom spaces that says your bed should take up one-third of your room, your other furniture one-third, and your walking space the rest. It's not hard and fast, but your room will look more balanced, and you'll have enough space.
Think about positioning: Most people prefer the head of their bed to be against the wall, with the bed jutting out into the centre of the room. However, to save space, you might find it makes more sense to have the long side of the bed against the wall.
Don't forget height: Measuring a bed is easy; it's just a rectangle. But if you are choosing a bed with a head and/or footboard, make sure you keep in mind items it could bump up against, like artwork on the walls or hanging ceiling lights.
Consider installation: Some beds require full assembly, while others arrive at your home nearly complete. An already-assembled bed is convenient, but one that needs assembly can make it easier to bring through doorways and around corners to reach your bedroom.
How to choose the right bed style and design
What if you're set on a divan bed but want the style of a traditional frame? Never fear—you can get an unintegrated headboard to bring that classic look to your bedroom.
Similarly, if your chosen bed shape doesn't offer underbed storage but you really need somewhere to stash your stuff, many ranges offer coordinating bed benches or blanket boxes to pair with your new bed.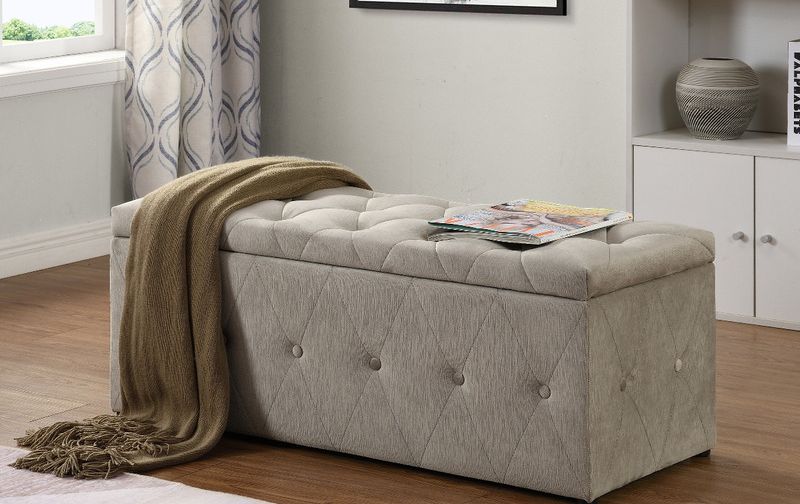 Bedrooms have some of the most versatile options for home furnishings, so you're sure to find exactly what you need to suit your style.
If you're looking for a full bedroom refresh, consider buying a bed that's part of a range so you can be sure to find dressers, bedside tables, and more to match your interior decorating vision.
Otherwise, play with accessorising! New sheet sets, duvets, or pillows don't make as much of a difference as a new bed or mattress, but why not take the opportunity to make your bedroom the cosiest place it could be?
In conclusion, when it comes to choosing the perfect place to rest your head, there's a lot to consider. From materials to sizes, styles, and design, every aspect plays a part in ensuring a restful night. Remember, it's not just about the mattress but the entire experience of buying a bed. Whether you're going for a wooden, fabric, or metal bed, or even an adjustable or sofa bed, make sure when you are buying a bed it fits your space, style, and comfort needs. Happy bed shopping!
Ready to get started in buying your perfect bed? Take a look at our best beds here. Shopping for a full bedroom revamp? Our Bedroom Furniture Buying Guide has all the insights you need.