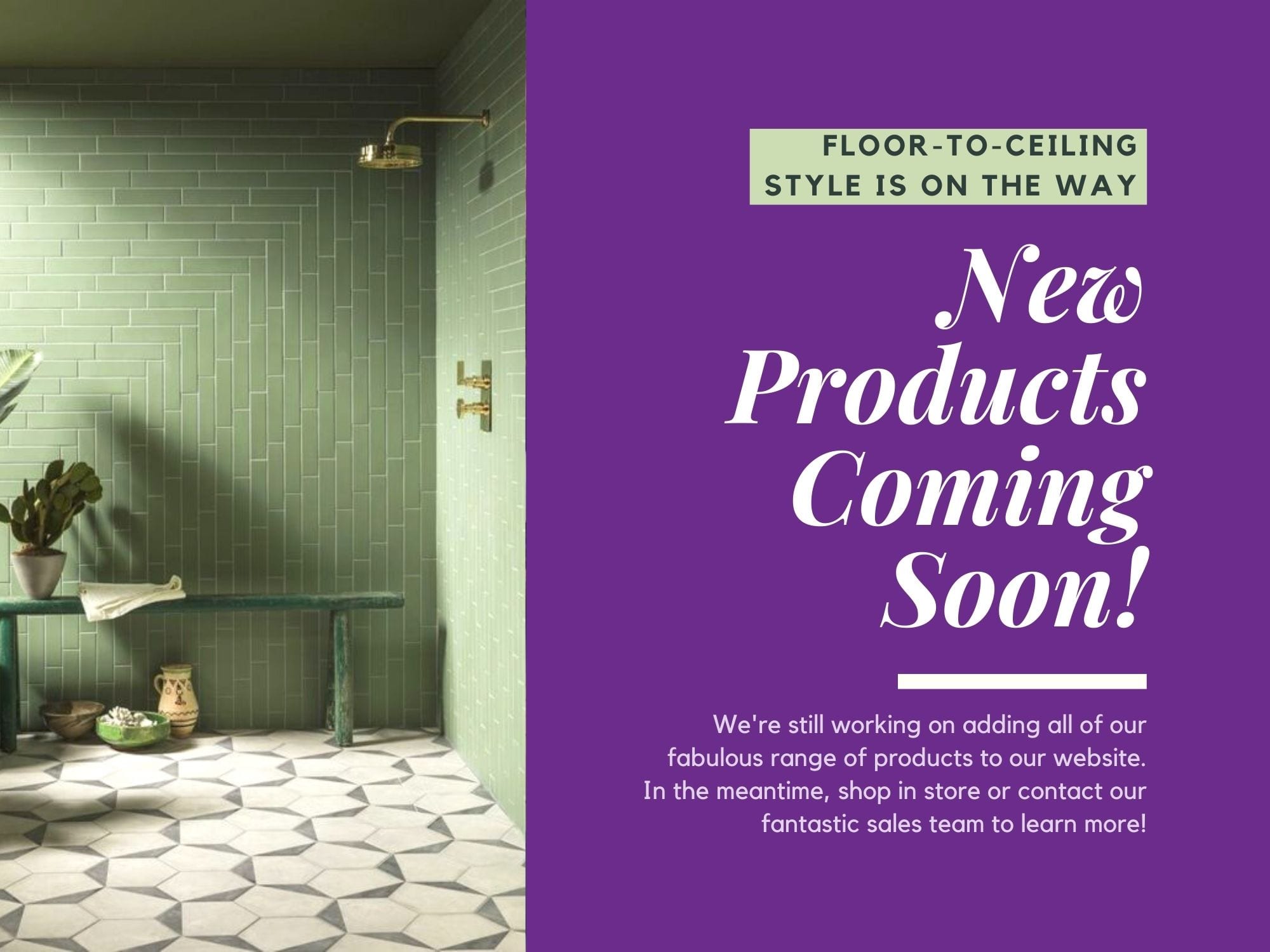 Warm Up While You Clean Up with Heated Towel Rails
When you step out of the shower, there's nothing nicer than having a warm, fluffy bath towel waiting for you. At Corcoran's, we have heated towel rails that will let you enjoy cosy luxury by warming up your towel while you're in the bath. Choose from an array of configurations and styles to match the rest of your bathroom fixtures, and once you've made your choice at our Killarney Bathroom, Tiles & Stoves centre or right here on our website, you can have your heated towel racks delivered anywhere across Ireland to enjoy in your bathroom.
Towel warmers to complement your bathroom decor
Our heated towel rails and towel radiators are contemporary-minded but are designed to match traditional as well as modern bathrooms. You can choose from sleek black options or shining chrome, crisp white heated towel rails, or dramatic grey racks. Whatever the style of your bathroom and finish of your fixtures, you're sure to find towel warmer designs to match.
Wall-mounted and floor mounted heated towel rail options
When you want a radiator that will not only warm your room but also turn your towel into a fluffy, cosy blanket to wrap up in once you've finished with your shower, a heated towel rail is a bathroom essential. We have options that affix to the wall, and traditional radiators that sit on the floor, ensuring that you can find a towel radiator to fit your space.
All the bathroom essentials are available here at Corcoran's
We have heated towel racks to enhance your bathroom, along with all the other fixtures and furniture you need to make your bathroom into your personal oasis. Choose from our collection of baths, shower fixtures, sinks and basins, and even flooring and tiles to complete your bathroom refresh from top to bottom. And once you've created the perfect, spa-like bathroom, you can turn your attention to your living room, dining room, bedroom, and anywhere else in your home with furniture and accessories from Corcoran's.
Learn more about heated towel rails and the rest of our range
When you aren't sure on the perfect towel radiator for your bathroom, or when you have any other questions about our bathroom collection and the most suitable picks for your own space, you can always be sure that our Corcoran's team will help you find what you need! Talk to our specialists today, via phone at 064 669 1112 or through our email contact form.