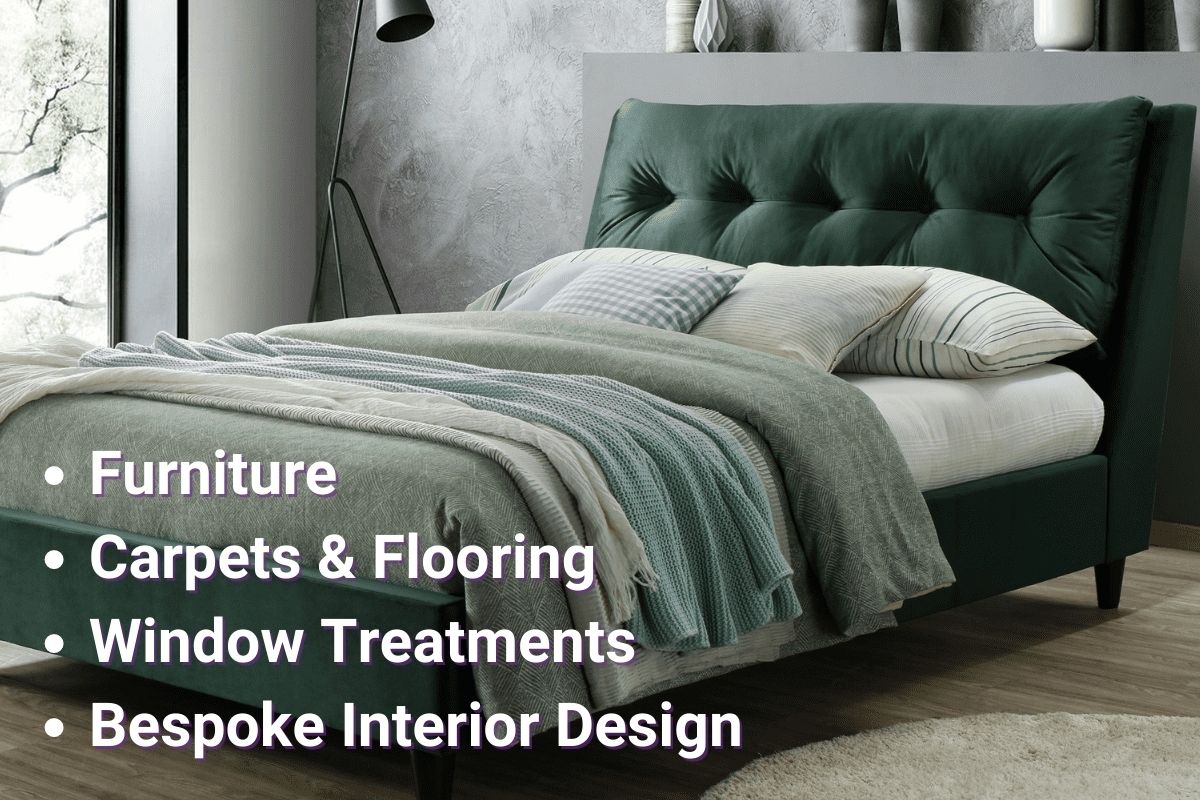 Furniture & Decor for hotels, B&Bs, and guesthouses
From boutique B&Bs to high-class hotels, Corcoran's Furniture can supply a stunning range of stylish, contemporary furniture and home decor accessories to suit every requirement.
Impress your guests and enhance your rooms and common areas with high-quality, robust furniture and decor from Corcoran's.
Flooring & Tiles offer floor-to-ceiling style
Corcoran's is a trusted supplier of top flooring brands including premium Karndean Luxury Vinyl Tile.
In addition to LVT, we stock carpet, laminate, hardwood, engineered wood, tiles, and more, all designed to offer long-lasting reliability and striking style in high-traffic hotels and guesthouses.
Window Treatments to transform any space
Whether you're framing a vista or blocking out a loud and busy street, the right window treatments are key to an ideal guest experience.
At Corcoran's, you can find every type of curtains and blinds, with both convenient ready-mades and custom, made-to-measure options that will bring personalised style to your rooms.
Interior Design & bespoke assistance from our expert team
Our furniture and flooring experts are here to provide expert advice and assistance to help design and decorate your hotel, B&B, or guesthouse. From inspiration to installation, we'll work with you to create a space that is inviting, memorable, and one-of-a-kind.
Corcoran's is your trusted local supplier for hotel and B&B refurbishments, with superior products and in-store specialists that will help you transform the look of your business.