Guide to Buying Bedroom Furniture
Your bedroom is the first thing you see when you wake up and the last thing you see when you go to sleep, so while it may not have as many eyes on it throughout the day as your living room or kitchen, it's still well worth bringing a designer's eye to your space when buying bedroom furniture. 
Mattress and bed
When buying bedroom furniture, your mattress is the ultimate piece you need to ensure a good night's sleep, and the bed isn't far behind, so start with these when you're shaping your space. We cover both thoroughly in our other buying guides, so have a look!
Sleep-ready storage
'Cluttered house, cluttered mind,' the saying goes. Whether you're guilty of letting a floordrobe build up or you're generally tidy but just have a few too many belongings for your space, it's true that a messy room can make it more difficult to sleep by reflecting the other stressors of life in physical form.
But before you channel your inner Marie Kondo and get rid of everything you own, consider the way that buying bedroom furniture with lovely and functional storage solutions can spark joy in your bedroom. Wardrobes and chests of drawers are both ideal options for tidying your space and creating an airy, relaxing bedroom ideal for cultivating a solid sleep routine.
Many rooms will incorporate both wardrobes and drawers into their decor. If you're tight on space, consider whether you have more clothing to hang or more to fold, and decide whether a wardrobe with a clothes bar or a chest with drawers is more suited for your needs. When buying bedroom furniture, many wardrobes also often offer just a few drawers for items you may need to fold.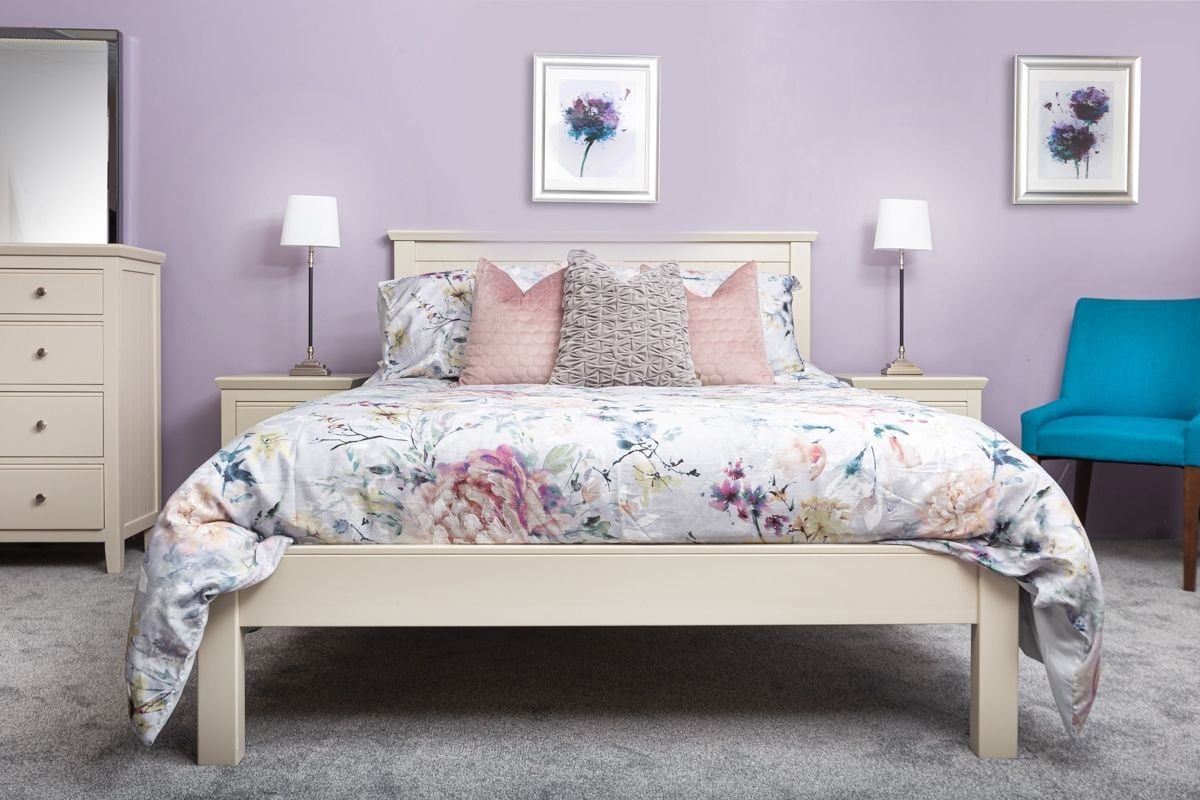 From our Karen range—shop now! Accessories available in store. 
Wardrobes
Let's start with a look at wardrobes. As with all steps in buying bedroom furniture, the first thing to do is look at measurements. There's no good reason to fall in love with a piece of furniture if there's no possible way you can fit it in your room (unless you have other furniture you're willing to remove to make space). 
When measuring your wardrobe, in addition to the usual length/depth/height, make sure to take note of any trim that overhangs the main frame, or any doors that open out. 
Sliding doors can be a good space-saving option if you don't have room for doors to swing. A tall wardrobe is also a great space saver because it doesn't take up any additional space but can offer room to stash extra bedding or rarely-used seasonal items. 
Wardrobes come in a variety of configurations so you'll be sure to find one that will suit your needs. Some have shelving inside or in addition to their main compartments, while others have extra add-ons like mirrors, hanging racks, and drawers.

Most wardrobes are made of some sort of wood—solids, veneers or MDF—but there are an array of choices when it comes to handles, hinges, and finishes. If you're looking at buying bedroom furniture for a coordinated interior aesthetic for your bedroom, many wardrobes are part of a range that ensures matching style across your space.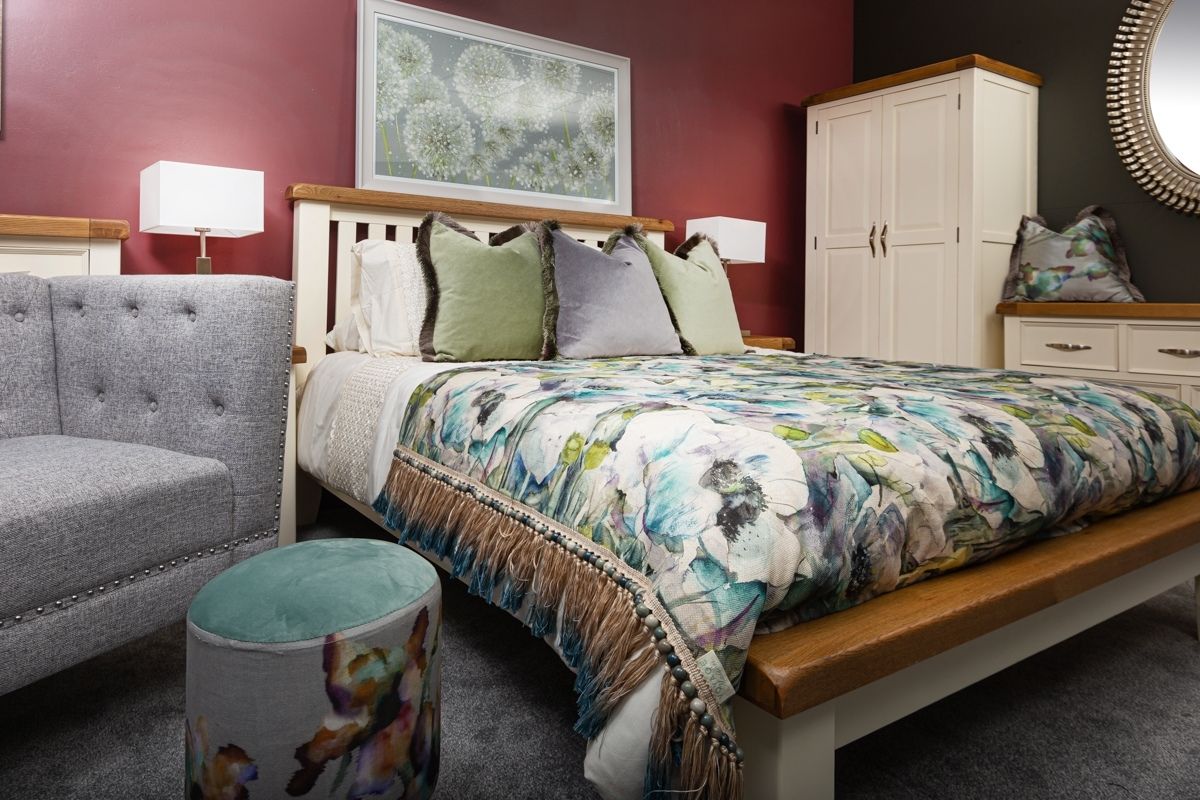 From our Cannes range—shop now! Accessories available in store. 
Chest of drawers
When buying bedroom furniture, a chest of drawers is another classic storage solution. Like wardrobes, these can come in a wide variety of configurations with drawers of different sizes and numbers, ready to hold all your belongings safely inside. 
As with wardrobes again, a chest of drawers is usually crafted from wood and is often available as part of a range. A key benefit of the chest is the top, which generally stands at a level ideal for placing more on it, whether that be a lamp or a jewellery box. It's also the perfect spot to show off picture frames or other display items. 
You could choose a chest with uniformly-sized drawers, or one with drawers of varying sizes to hold different types of clothing. Or pair it with a mirror (matching or contrasting) to create a perfect space for your morning getting-ready routine.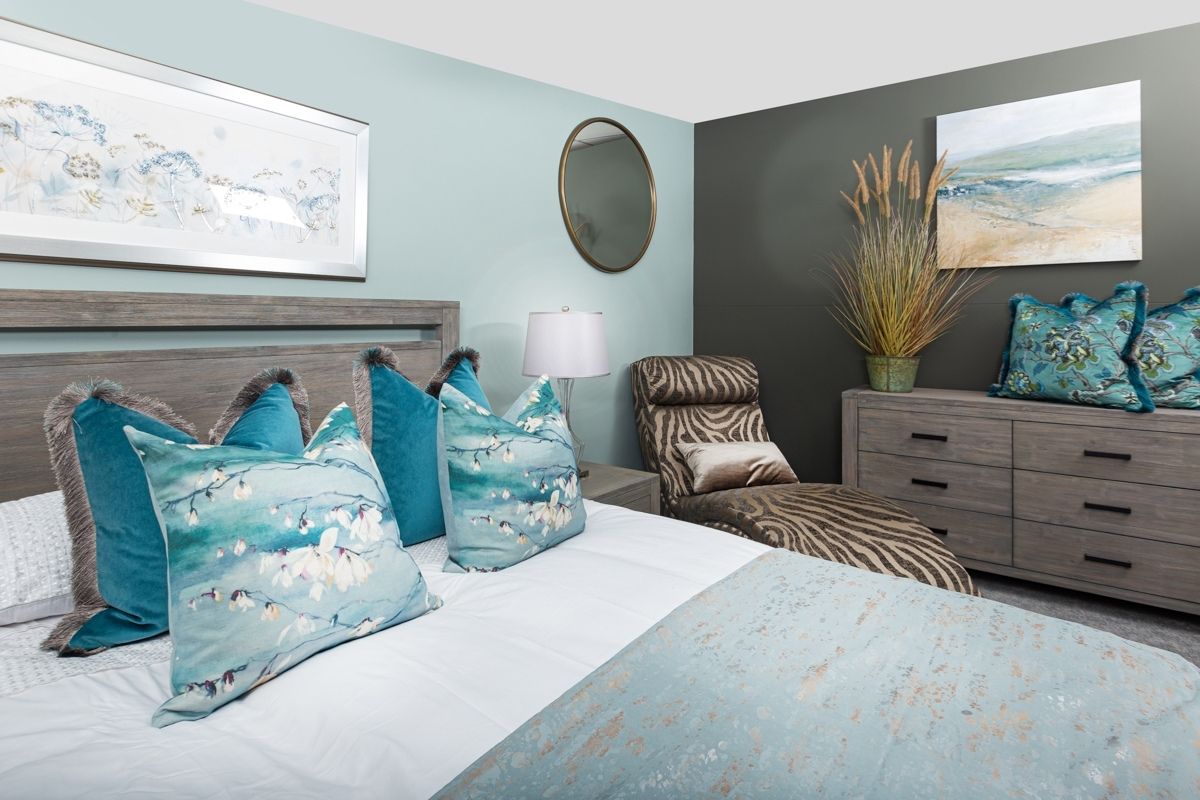 From our Maxwell range—shop now! Accessories available in store. 
Dressing tables
Speaking of getting-ready routines, as you consider buying bedroom furniture, remember there's nothing nicer than starting your day off with a bit of 'me time,' and there's no nicer place to do it than at a dressing table. Available in a variety of sizes and styles, they're the perfect piece to add a little luxury to your bedroom.
Most dressing tables have a drawer or two—while they don't offer enough storage for all your belongings, they're ideal for keeping track of small items like cosmetics and jewellery.
Some are already fitted with a matching mirror and/or stool, while others give you the chance to create your own set and your perfect space for putting on makeup or just bringing a bit of glam to your day.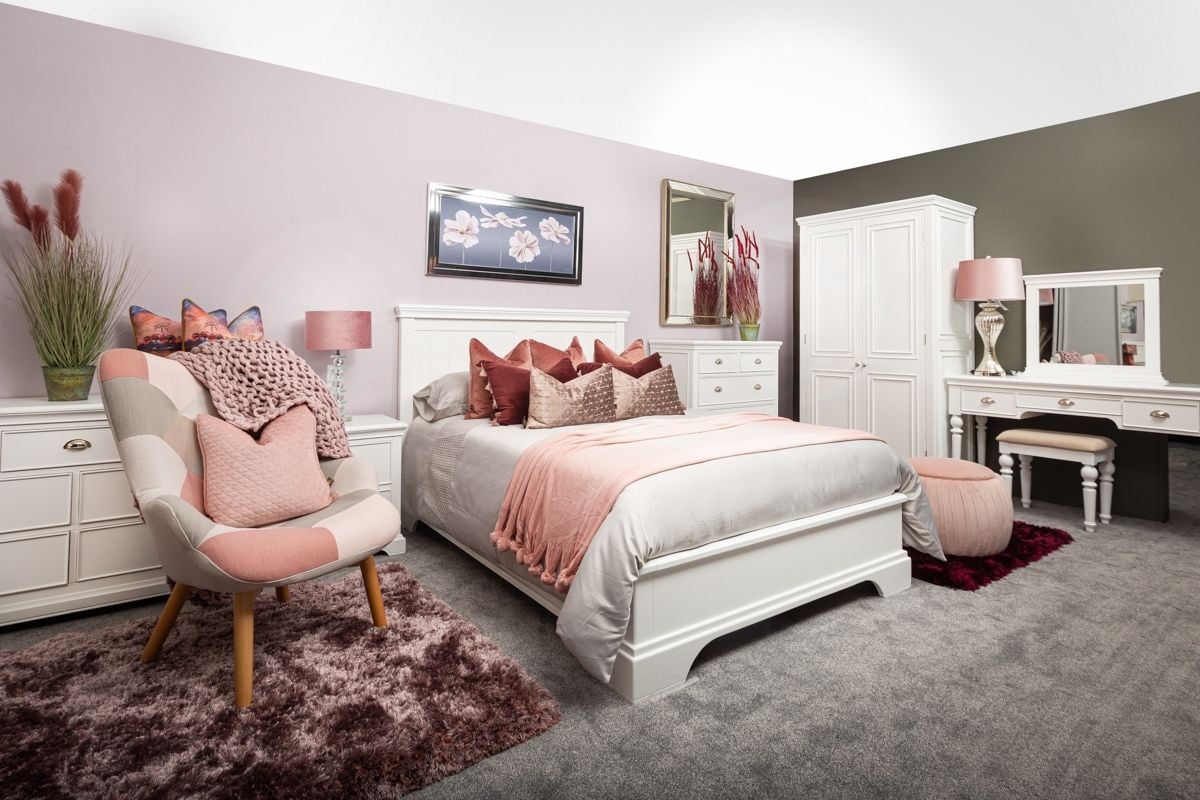 From our Clifford range—shop now! Accessories available in store. 
Bedside tables
If a dressing table is ideal morning furniture, then a bedside table is the perfect piece for the end of the day. Whether you call it a bedside table, a nightstand, or a locker, these sweet little stands are about the same height as your bed and therefore as you go about buying bedroom furniture, make sure to keep them in mind as the perfect spot to place a cup of tea or a good book. 
Most bedside tables are low profile and ideal to squeeze between your bed and the other furniture in your room. They usually have one or two drawers—although some have more—and sometimes a shelf that makes it easy to stash items. 
Depending on the setup of your room and whether you share your space with a partner, you may choose to go for a table on either side of your bed, or just one on the side where you sleep. Some bedside tables offer slightly different options for left and right side positioning, but in most cases, two matching lockers offer a balanced look.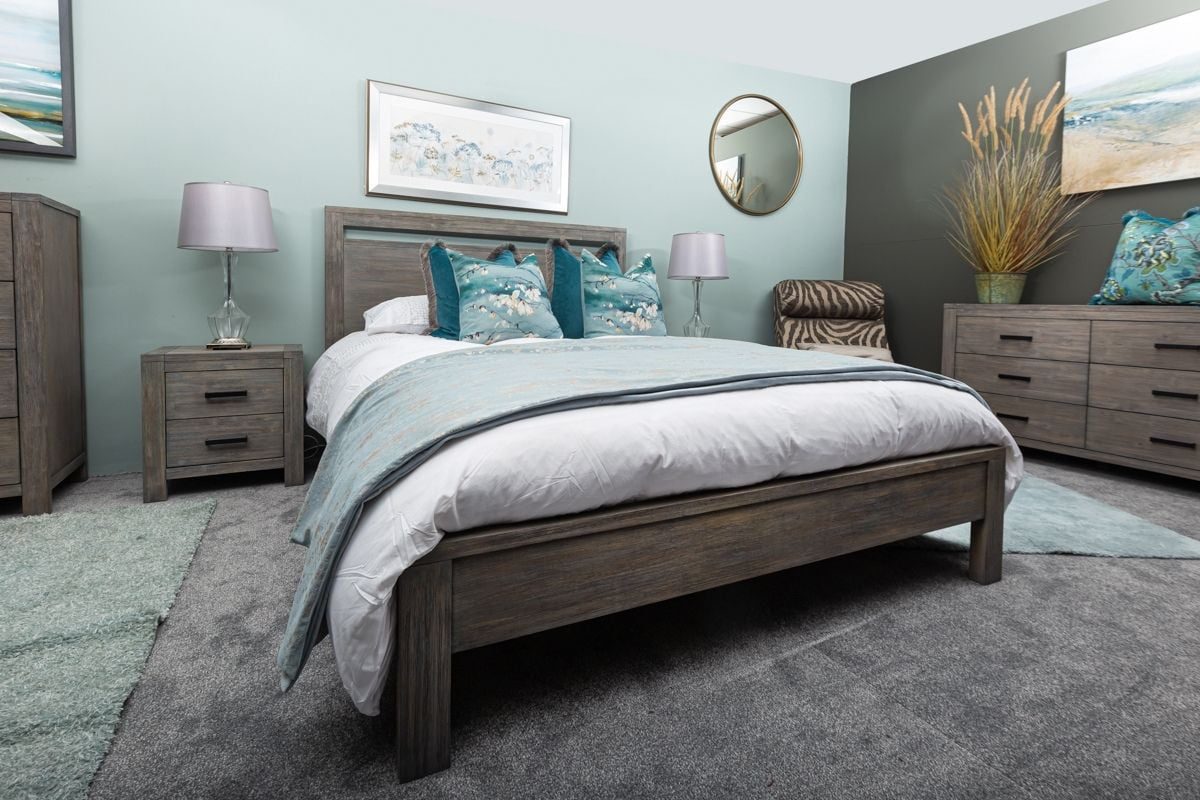 Mirrors
Mirrors aren't just a way to check your outfit, or a captive audience for when you're karaoking into your hairbrush. They're also a way to make your room seem big, bright, and airy. Position your mirror to reflect natural light to best enhance your room.
A full-length mirror, either freestanding or attached to a bedroom or wardrobe door, creates an illusion of extra space as well as letting you look at your entire ensemble after dressing. 
Meanwhile, a decorative wall-hanging mirror can replace traditional art and bring function as well as style to your room. 
If you have a dressing table or chest of drawers, you can either hang your mirror over it (leave 15-20cm of space between the top of the furniture and the bottom of the mirror for the best look) or set it directly on it. A tri-fold mirror gives you extra angles, while a single flat mirror lets you maximise your surface space.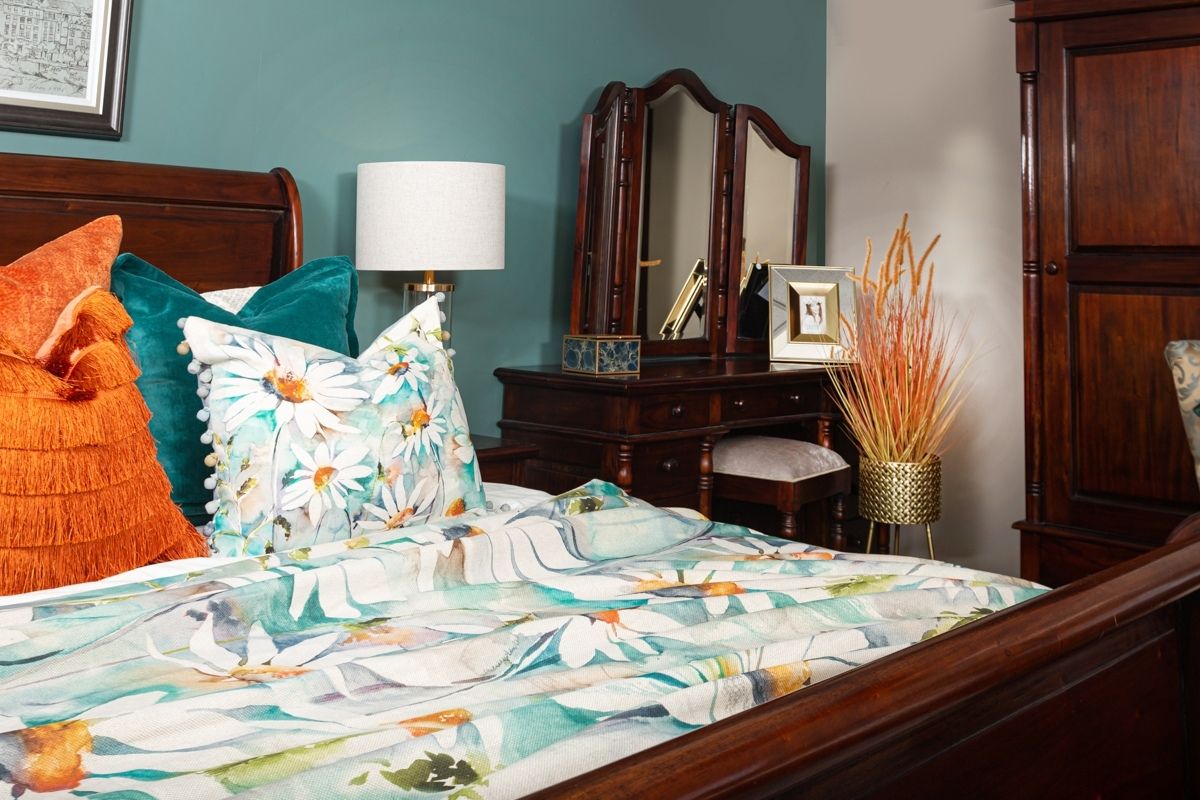 From our classic mahogany range—shop now! Accessories available in store. 
Trunks and blanket boxes
Trunks and blanket boxes are straightforward, a classic way to hold spare duvets, other bedding, and seasonal clothing such as wool jumpers. Boxes and trunks usually open up with a hinged top, although some have front-facing drawers. 
If you're placing the trunk along the edge of your bed, choose one that is a similar length or smaller than the width of the bed to avoid bumping your shins on it. 
A sturdy trunk can double as extra seating, and you can even opt for an ottoman-style trunk with storage for a comfy cushioned top.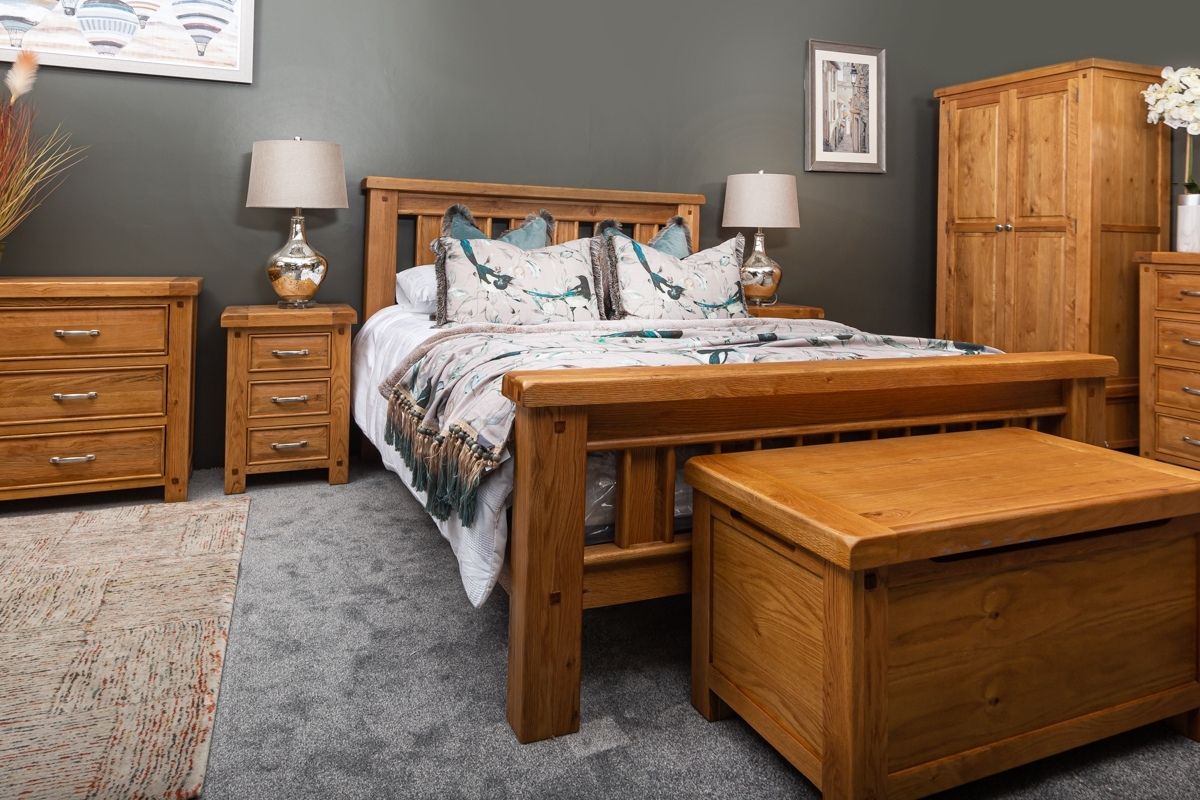 Accessories
Once you've chosen all the bedroom essentials, you can inject even more of your personality with your bedroom accessories. Naturally, you need the basics like bed linens, and then top off the look with throws or decorative pillows. For dresser tops, a playful statuette or fun photo frame can inject a personalised accent. And of course, wall art is a great way to add your style to your space.  Lighting, whether soft or bold, can create a vibe for the room that's perfect whether you're getting ready for the day or relaxing in the evening before sleep.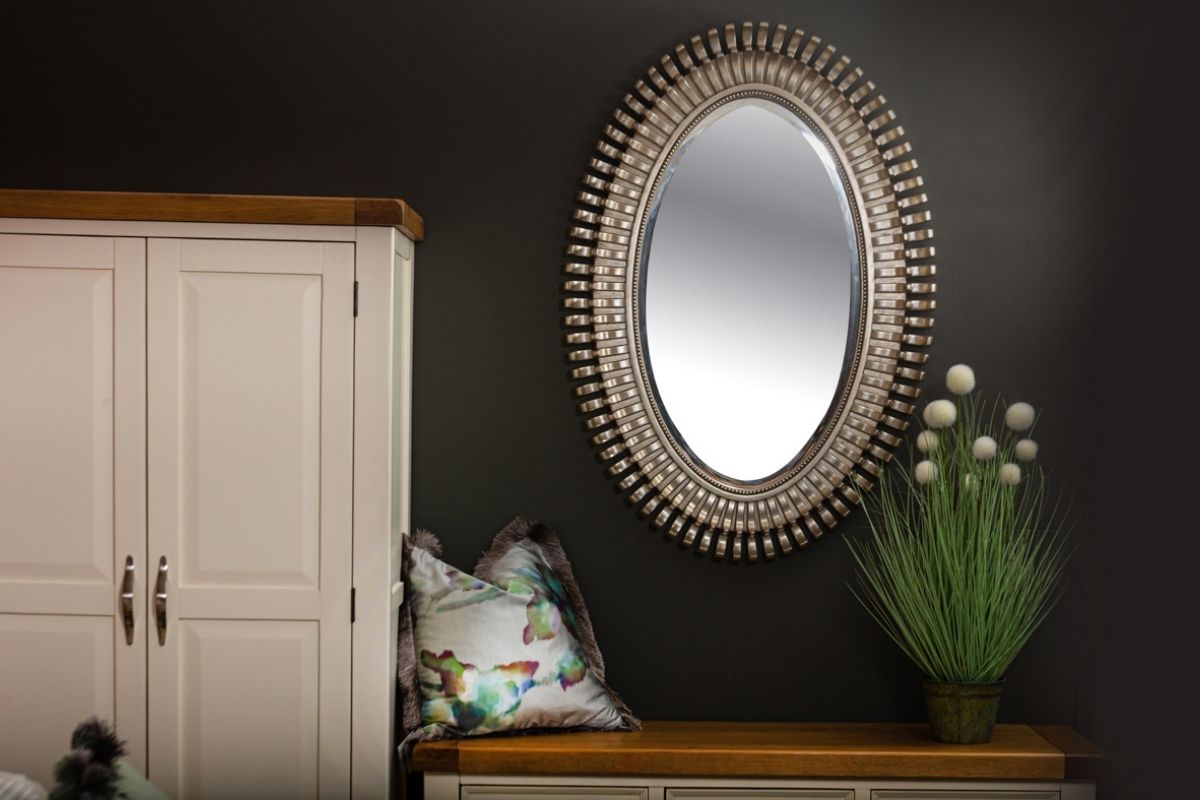 Paint and wallpaper
You've chosen the plushest mattress and the perfect bed, paired it with your ideal furniture and now you're ready to complete your room. Your wall paint or wallpaper can entirely change the vibe of the room, and whatever colours you choose, a fresh coat of paint can instantly refresh your space. 
Neutrals are always a safe choice for a bedroom because they offer a canvas on which you can express yourself, as well as offering a soothing feel to lull you to sleep. Choose a neutral hue that matches the undertones of your furnishings or carpet. 
Of course, if you love colour, there's no reason you have to shy away from it. To avoid an over-energised vibe, consider an accent wall by painting or wallpapering one bold wall behind your bed and choosing a softer tone for the rest.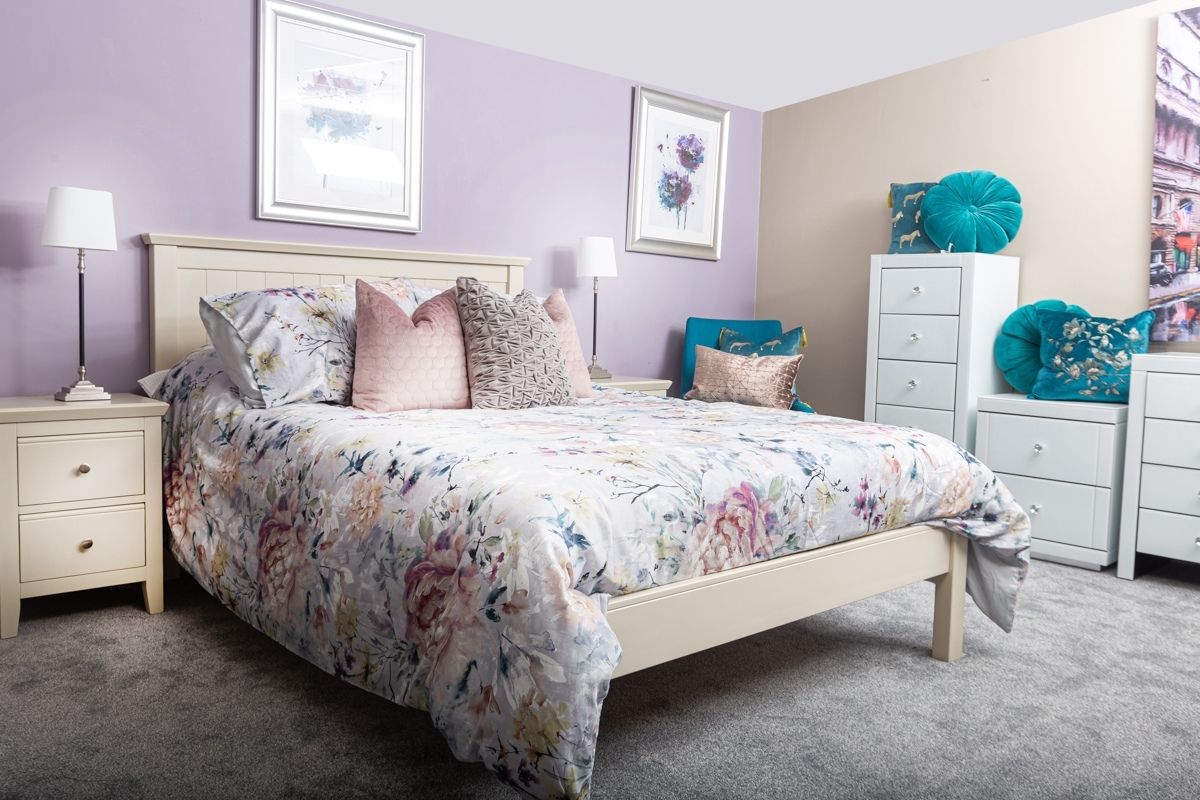 Curtains and blinds
Curtains and blinds can dress your window beautifully as well as enhancing your sleep. Lined curtains and blackout shade blinds prevent light leaks and let you relax in darkness for a comfortable rest. 
Long curtains that reach or even gather on the floor (a little bit—not so long they become a trip hazard!) bring a cosy yet opulent feel to your room, while also providing insulation for extra warmth. 
Both lightweight and heavy fabric curtains can craft an appealing look for your bedroom. Velvet curtains bring an elegant feel, while soft linen adds laid-back luxury.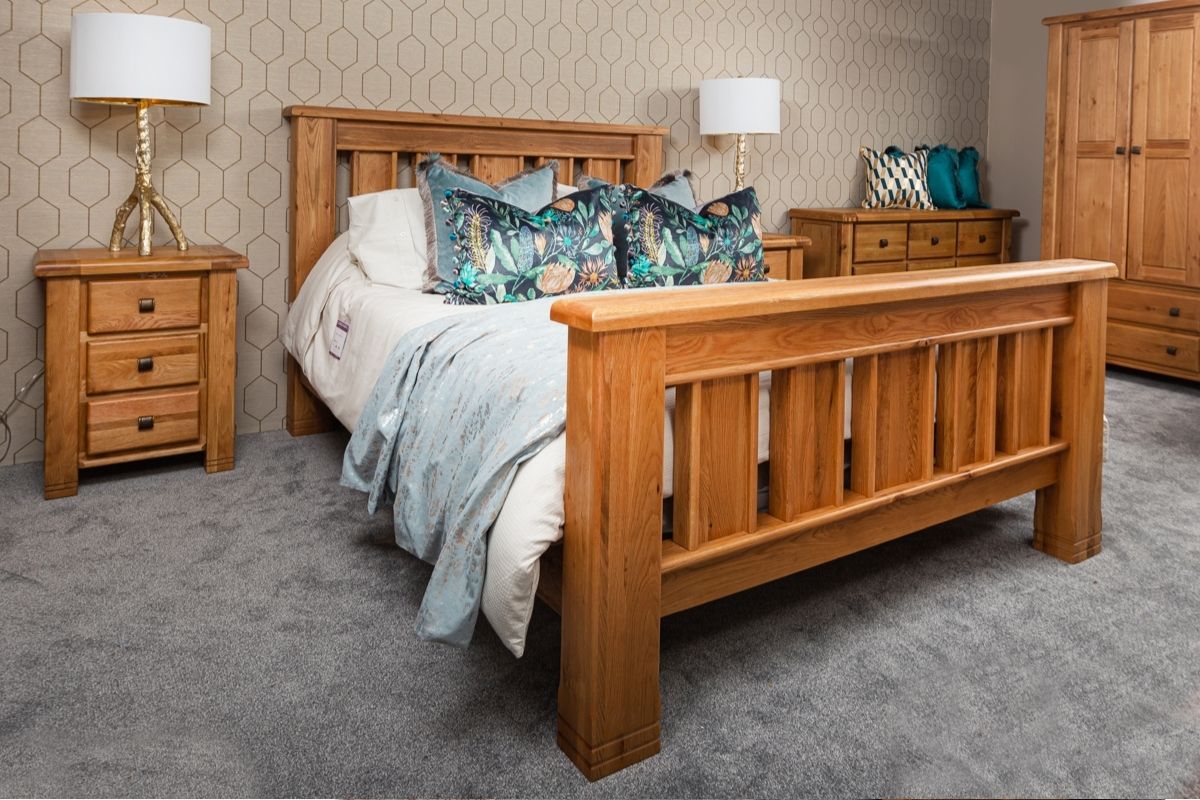 Flooring
Finally, flooring. Wood flooring offers an elegant bedroom look and brings classic style to your bedroom. While you might be hesitant at putting your bare feet down on a cold hardwood floor in the morning, this can be easily remedied by accenting your floor with a rug, which is also a great option for adding a pop of colour to a room.
Vinyl flooring can offer the look of wood but is a bit warmer to feel, so it can also be ideal for chilly winter mornings. Laminate is most often found in busier living spaces due to its resilience, but it can be a budget-friendly alternative for your bedroom as well. 
If you'd prefer all-over softness, carpets are your best bet. Carpet flooring is an excellent bedroom type because in addition to helping to insulate a room and keep it warm, it also dampens sound to help you sleep. And the cushioned surface provides comfort in the room where you're most likely to have bare feet. 
When you're looking for flooring for a kitchen or living room, hard-wearing durability must often take precedence, but with less footfall in the bedroom there's a bit more room to play. Consider a more delicate material like all-wool or natural jute, or a lighter hue that would normally be subject to stains and spills, and enjoy bedroom luxury in your perfect room.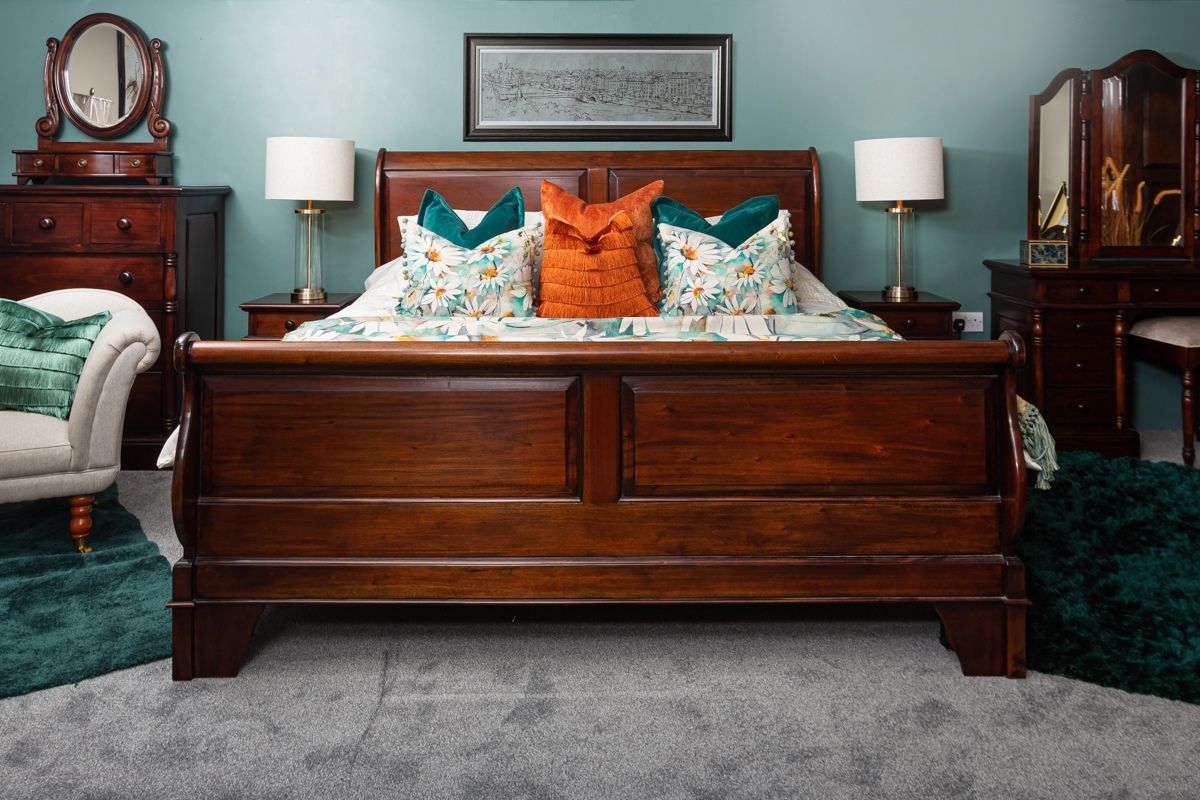 Your bedroom is the space that is completely your own; that's why it's so worth making the effort to create a room that lives up to all your expectations. At Corcoran's we have a fabulous collection of bedroom furniture and all the elements and accessories that go with it, as well as a team that would love to help you realise your decor dreams. If you have any questions or need any support in creating your most beautiful bedroom, get in touch today and we'd be glad to assist!