Space Saving Furniture and Styling for Small Rooms
Maybe your home is small on space, but that doesn't mean it can't be big on style. By utilising space saving furniture and an array of tips and tricks to make a small room feel more spacious, you can bring outsized style to any area of your home.
When choosing furniture for small spaces and styling a small room, there are still plenty of ways you can evoke your personal decor aesthetic and create a comfortable, non-cluttered space with pieces and details you'll love. 
Reflections and lights
Using mirrors to make a small space seem larger is the oldest trick in the book, but there's a reason: it works! Mirrors are the ultimate in space saving furniture and accessories for the way they create the illusion of space in even the smallest of rooms. 
A floor length mirror, either freestanding or attached to a wardrobe, instantly makes a room look larger, and you can even use mirrored furniture to add reflective surfaces to a room. 
Mirrors are also ideal for rooms that may not have a lot of natural light, as they mimic the look of window panes and can reflect light back into the room. 
On that note, choosing the best lighting is important for small rooms—wall sconces and pendant lights can free up surface space and keep side tables and floors from looking overcrowded.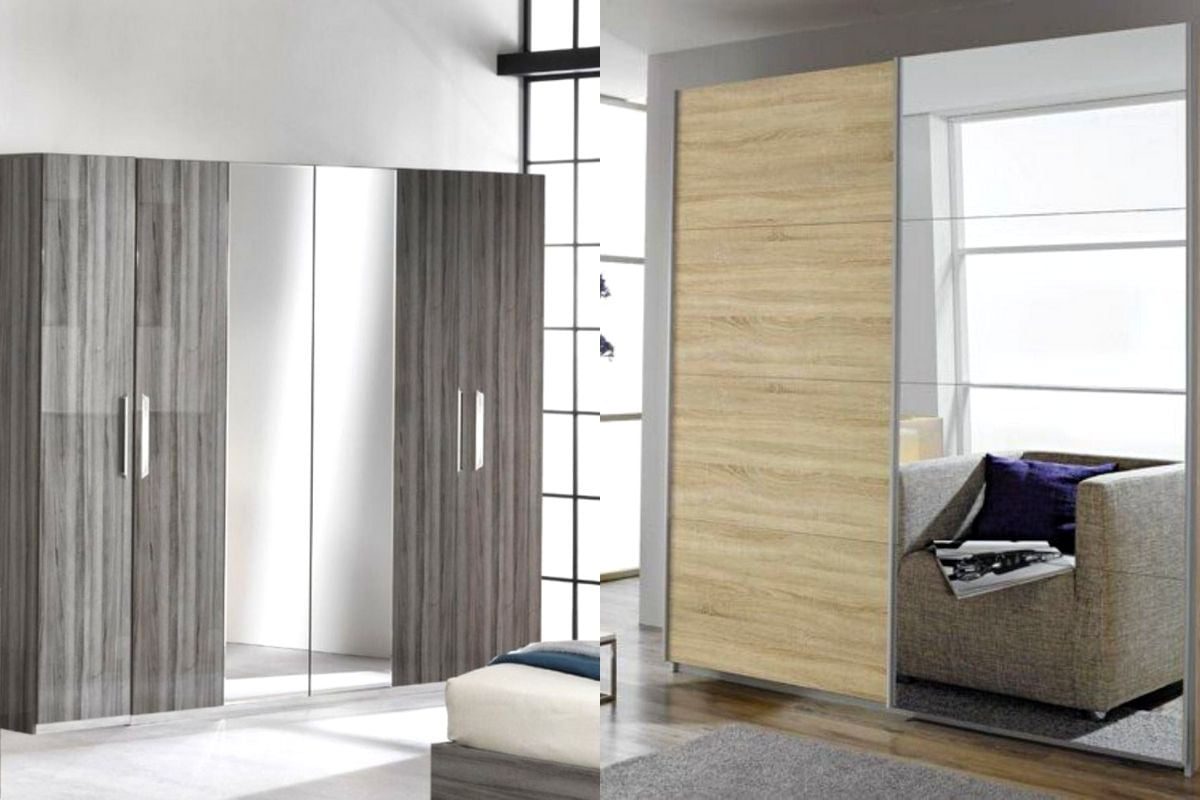 Bardolino Wardrobe and Mateo Wardrobe
Double duty furniture
This may seem like an obvious tip, but it can't be said enough that the best space saving furniture for small homes is the kind that offers multifunctional appeal. 
You can opt for the classics like a sofa bed or an extendable dining table, but there are also plenty of ways to get creative with other furnishings. 
In a small sitting room, top a comfy footstool with a sturdy tray to create a makeshift coffee table when you need extra surface space for setting down mugs or magazines, and then let the footstool serve its traditional use when you're ready to put your feet up. 
In your bedroom, a dressing table with plenty of storage can also serve as a desk during the workday, with some drawers providing space to organise makeup while others giving you a spot to stash office supplies.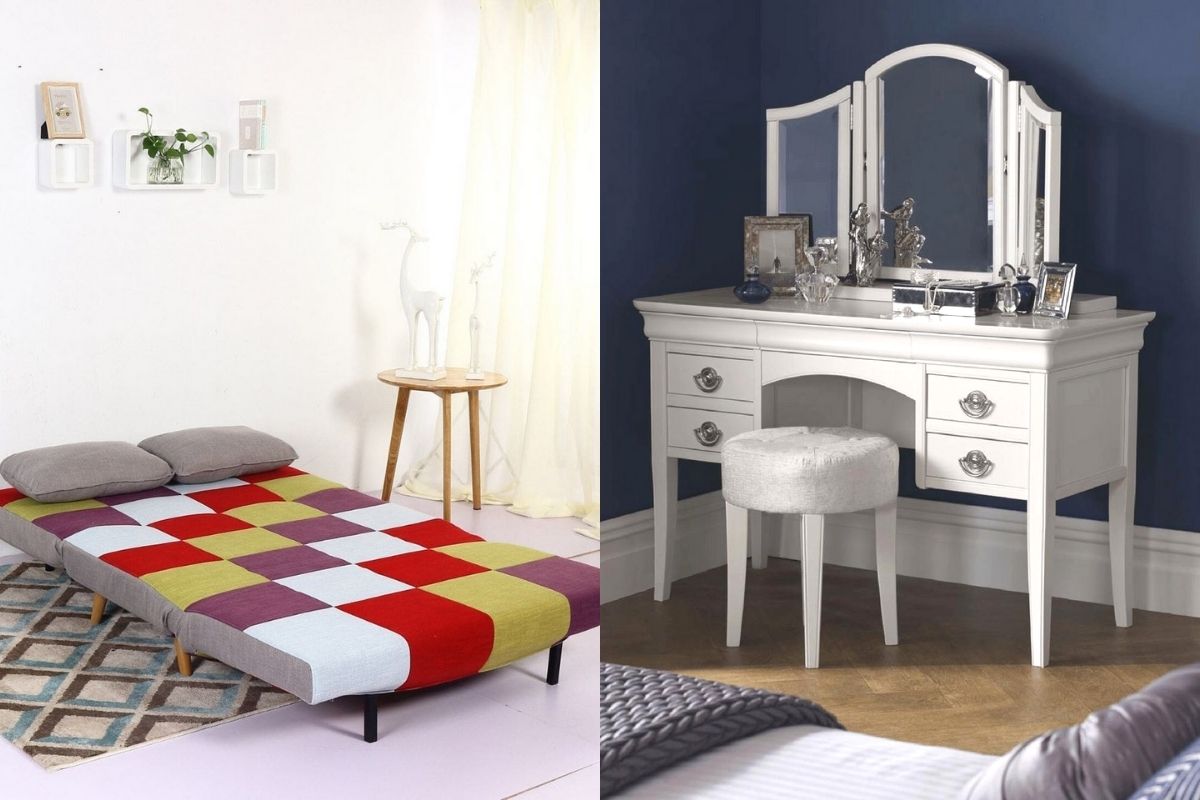 Kayden Fold Out Bed and Chanel White Dressing Table
Going big with less
It may sound counterintuitive, but big furniture can also be space saving furniture—as long as you use it sparingly. Instead of filling a room with all the small pieces of furniture you can fit in, choose a few larger pieces and let them be the statement-makers in your decor. 
In a narrow room, you may gravitate to a compact, straight sofa, but it can actually make the rest of the floor space feel like a hallway. Opting for a larger corner sofa can instead give your sitting room the feel of a cosy nook. 
Similarly, choosing a single, larger piece of furniture over multiple smaller pieces can make a room feel less cluttered. A large TV unit, for example, can still be a space saving furniture option if it offers storage for all your consoles, DVDs, etc. without the need for additional storage pieces. 
Going big is also essential when choosing area rugs: if a rug is too small, it will immediately make a room feel small as well. Make sure your rug is large enough to reach under the legs of your sofa.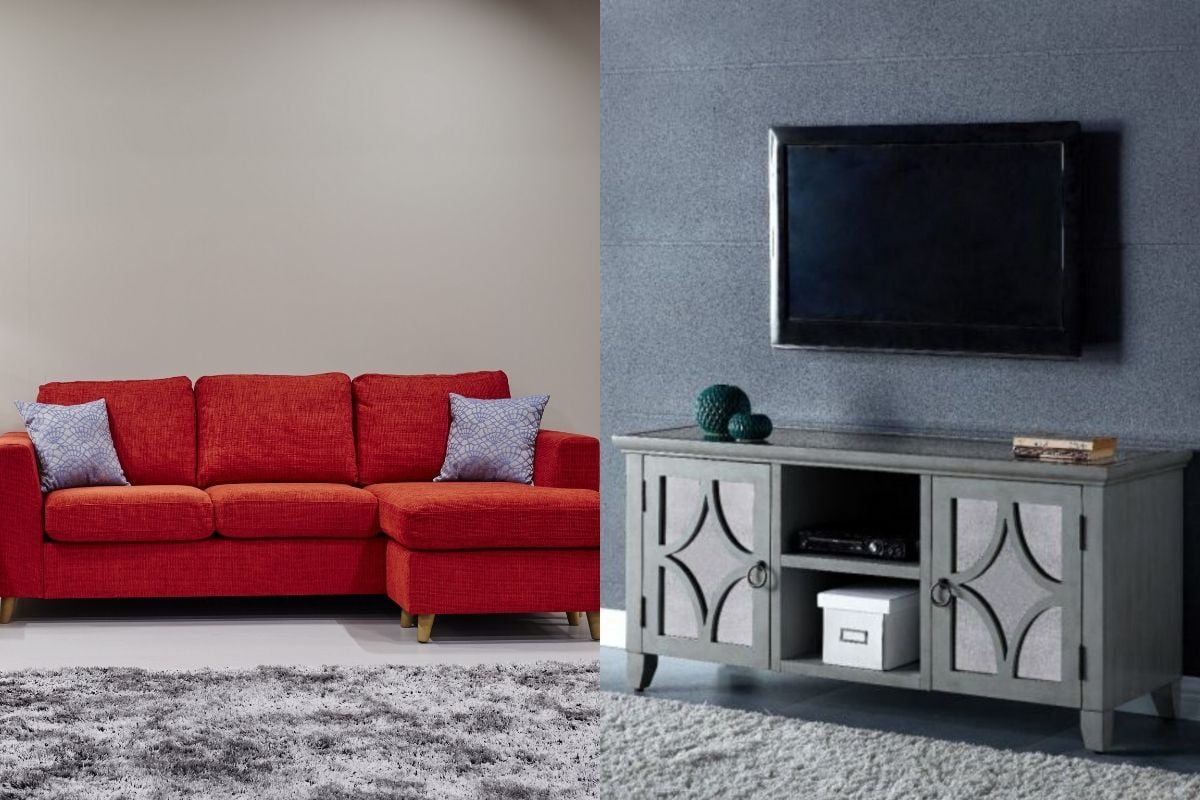 Glow 3 Seater Chaise and Russell TV Unit
Barely there designs
While dark, stately furniture may be impressive and elegant, a compact room isn't the place for the most imposing pieces. Space saving furniture is not just about size but also about the materials used and how they're presented. 
Glass tops help minimise the visual space that a dining table or coffee table takes up. For a dining area, a glass tabletop also lets you show off dining chairs that have to remain pushed in when not in use due to space constraints. 
A bar cart or side table with glass shelves can bring additional surface and organisational space to a room without creating a cluttered look.
In a more rustic or traditionally-styled home where glass and metal options aren't perfectly in line with the aesthetic, wood furniture with a light, natural finish won't overwhelm a small space. Of course, you can also go for painted options in bright neutrals like ivory and cream. 
Another way to create an 'invisible' feel with space saving furniture is to choose storage options with open backs, such as ladder style bookshelves and metal frame display units. Because you can see the wall behind these pieces, they integrate well into a compact decor plan.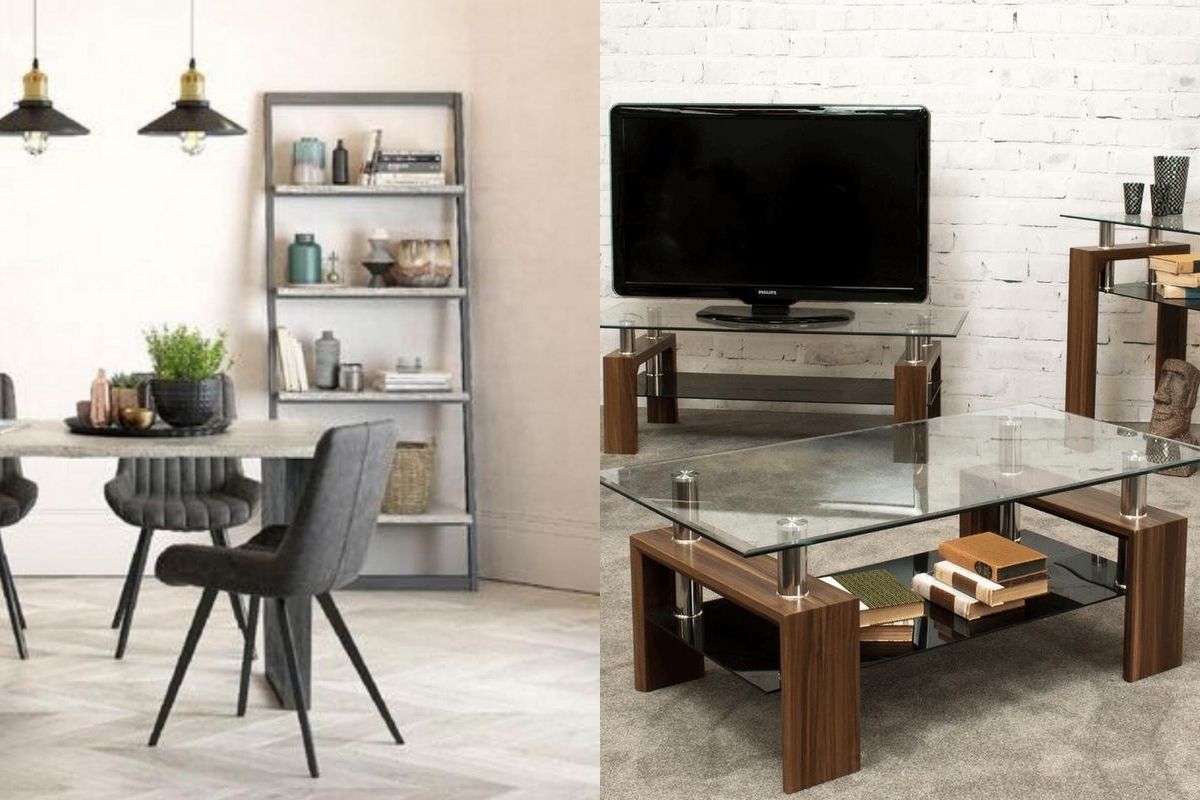 Brody Ladder Bookcase and Banteer Coffee Table
Play with height
When floor area is at a premium, taking advantage of vertical space is important. As you choose furniture for small homes, look for space saving furniture that utilises height in interesting and effective ways.
For sofas and armchairs, options with bare, non-upholstered legs give the illusion of height and lighten up a look. 
Similarly, tables and chairs with slim, tall legs raise the profile of a room. For an extra space saving furniture option, you can even opt for a kitchen island that can double as both counter space and dining area with the addition of bar stools. 
If you have high ceilings, placing wall art up above eye level, such as in a gallery wall, can draw the gaze upward and make a room feel larger overall. Hanging ceiling lights and long curtains hung near the ceiling rather than directly in line with the windows also give the illusion of height. 
For a super trendy option, painting or even wallpapering a ceiling with a bold colour can really capture attention higher up and extend the feel of a room.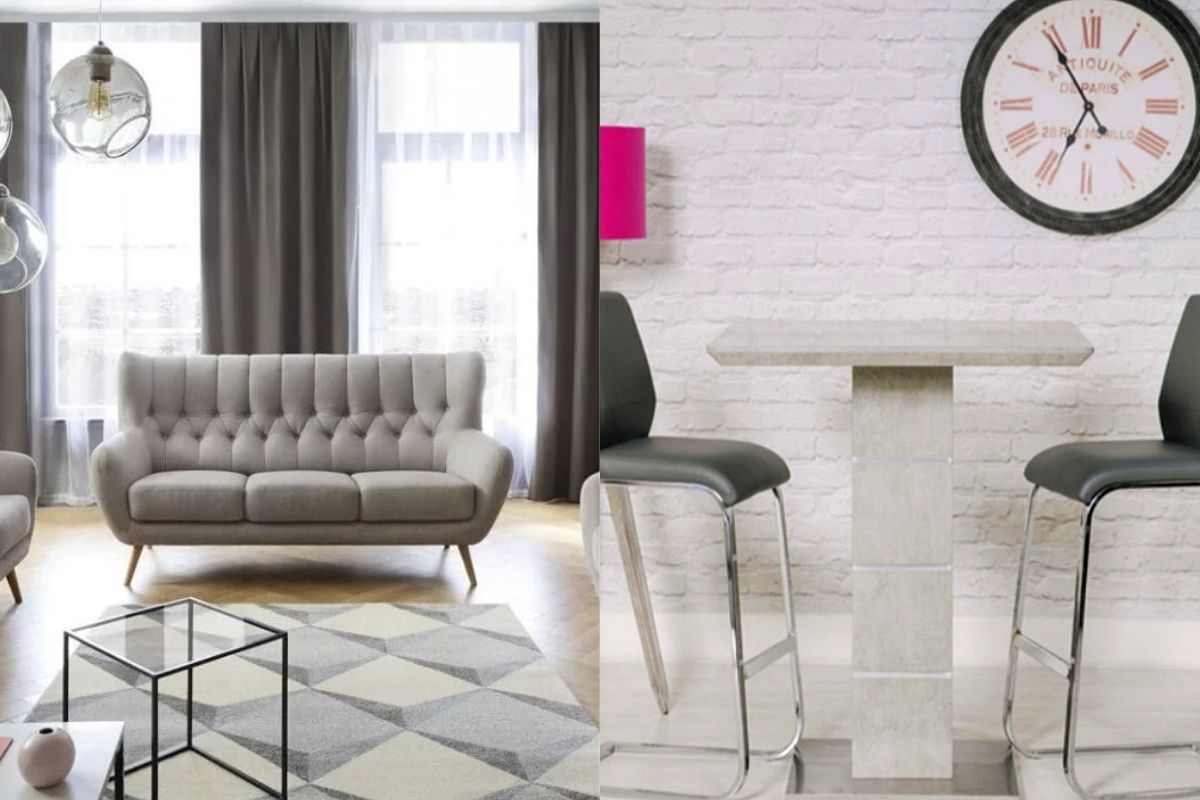 Keavy 3 Seater and Denny Bar Table
Whatever size room you have to work with, we have fabulous space saving furniture options and space maximising styling tips to make the most of a small room. If you need help choosing furniture for small homes, get in touch! We'd love to help you create the best small space style for your home.