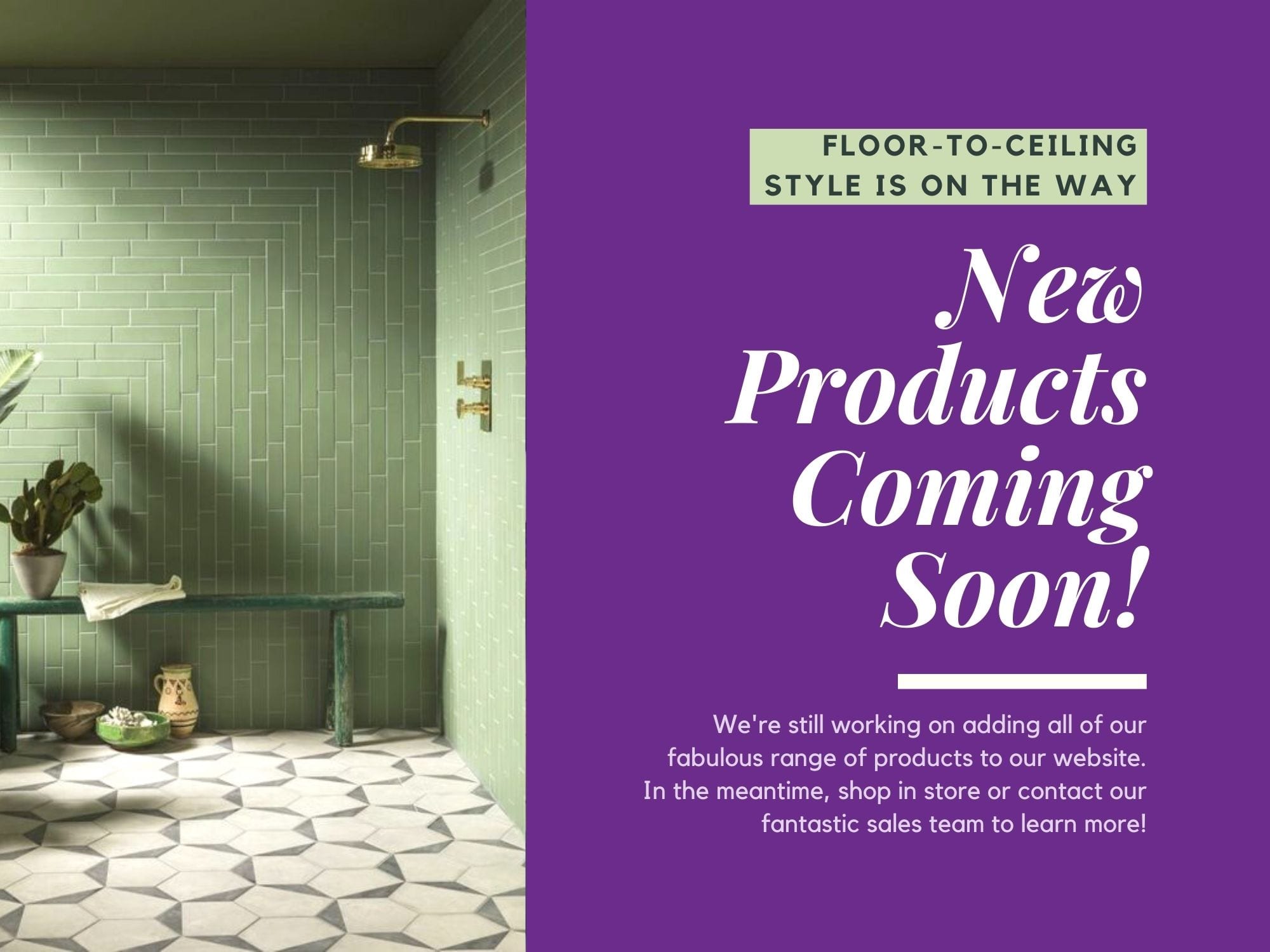 Tiles – Top Options for Kitchens, Bathrooms & Beyond!
If you need high quality, beautifully designed, and competitively priced tiles, then Corcoran's Furniture & Carpets is the place to look. We have a wide range of products available, covering a host of styles and ready to suit whichever room you need them in, so order tiles online from our site for home delivery or see the extensive range in-store.
A totally terrific selection of tiles available
Whatever your personal tastes and whichever part of the house needs them, our catalogue of tiles contains what you need, and it includes:
Bathroom tiles
From the classically simple look of white tiles to more eye-catching and outlandish designs inspired by retro and modern trends alike, you can find a whole world of bathroom tiles here at Corcoran's. This makes it easy to match your choice to your current bathroom setup or to use new titles as the basis for a totally revamped design inspiration for the space.
Kitchen tiles
Kitchen tiles are ideal not only for making the room look good but also for protecting your walls from the food splashes and moisture that invariably occurs when you are preparing meals. Once again, your options are almost endless, and Corcoran's has products to consider for both traditional and modern kitchens.
Mosaic tiles
Create a talking point with mosaic tiles that can be added almost anywhere to draw the eye and provide the same practical benefits as their less ornate counterparts.
Wood effect tiles
Want to get the look of natural wood without the prospect of warping or rotting? Wood effect tiles are ideal, and they come in a huge line-up of styles and sizes to suit whatever home improvement project you have in mind.
Find your new favourite furniture at Corcoran's
For small home makeovers to complete furniture replacements and beyond, Corcoran's is the only place you need to look to find great products at competitive prices. We have coffee tables and bookcases, wardrobes and daybeds, bean bags, and a bevy of other brilliant pieces of furniture, as well as all the accessories you could need.
Speak to Corcoran's if you have questions or need assistance
Our team is waiting to field any queries you have and provide you with expert advice before you make your furniture purchase, so please send us an email or give us a call on 064 669 1112 for a chat.