Black decor brings chic style to your home
So many of today's best decorating and interior design ideas offer a focus on making your home feel as light and airy as possible, with plenty of bright whites and soft pastels. However, if your dream decor aesthetics run toward the dark and dramatic, then black decor could be a chic and stylish alternative. 
Black decor may conjure up images of a space that is gloomy or cramped, but in reality black decor can transform a room and turn it into a chic, sophisticated area with plenty of dramatic appeal. Read on for our top tips for incorporating black decor into your home. 
Start a room with statement-making black walls
Black is a surprisingly versatile option for painting one or more walls in a room. Whether you opt for a single black accent wall or you want to create a moody atmosphere with an entirely black room, black provides an inviting canvas for your decor. 
As the ultimate 'colour that goes with everything,' when you start with black walls, you can accent with any colour furniture or decorative details. You can go high-contrast with white or light neutrals, or take the opportunity to really add bold style with vibrant colours. 
To keep a room from feeling too dark, add contrast with a crisp white ceiling and moulding, or incorporate light-grain wood such as white oak to create a pleasant blending of rustic and contemporary style.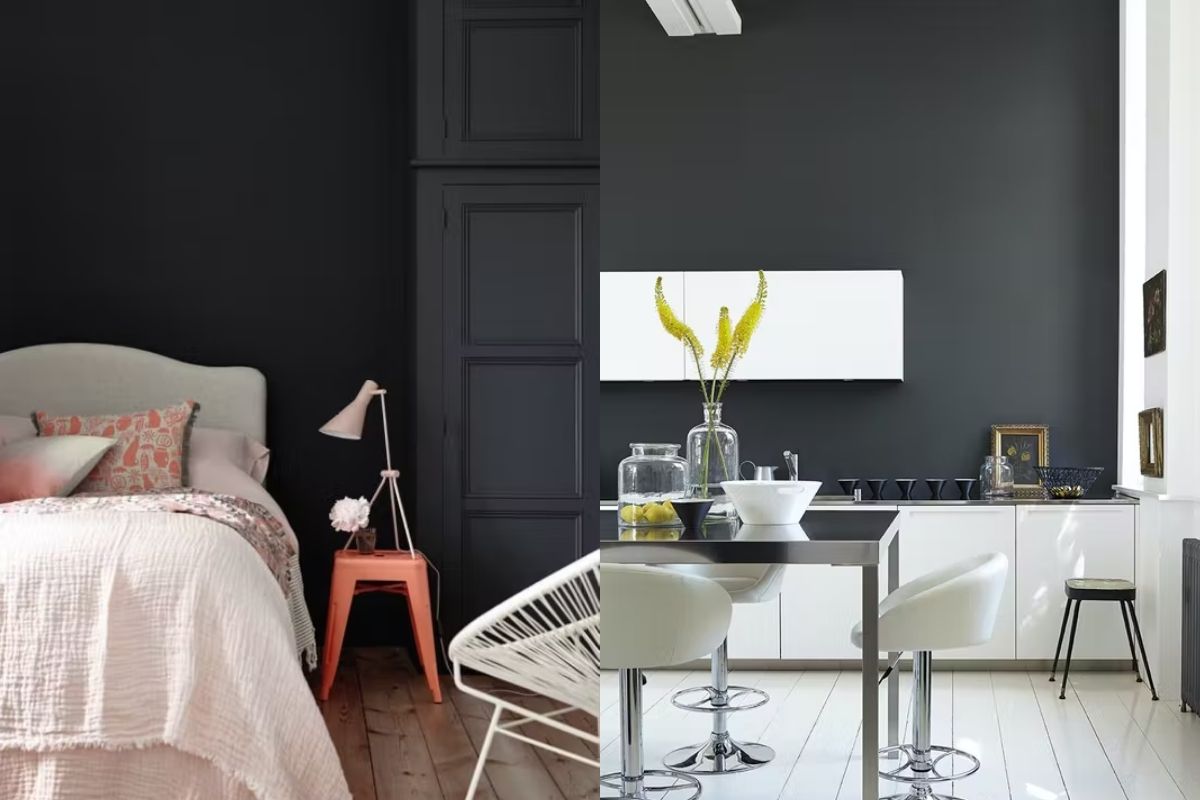 Black wall inspiration from Little Greene — shop this luxury paint brand at Corcoran's today!
Add standout style with a black accent piece
Choosing black options for key furniture pieces such as beds and sofas can be a great way to ensure your main furniture items are conversation pieces in a room. However, particularly in a small space, this might not be the right choice for your home.
Instead, opt for accent pieces in inky black hues to get that standout feeling without overwhelming a compact room. Selecting black furniture pieces like console tables, bedside lockers, and TV units make for perfect companions to lighter elements. 
One of our favourite ways to incorporate black furniture into a room is to choose a black sideboard for your dining area. A black decor piece that looks great with any sort of dining table, whether it's wood, metal, or glass, black sideboards lend a sophisticated detail to any mealtime. 
Play with shades and finishes in a monochrome space
Every colour can be found in a variety of shades and hues, and black is no exception. From charcoal and graphite shades that lean toward grey to inky, richer tones, you can find 'light' and 'dark' blacks that blend together and bring depth to a room. 
If you don't want to commit to an all-black look, you can also pair black with other dark tones such as violet and burgundy to get that dramatic styling but still maintain a splash of colour. Similarly, opt for black wallpaper with a pattern that will add visual appeal to this shadowy hue. 
Choosing different finishes can also add dimension to back decor. For example, a bathroom with glossy black wall tiles and black matte floor tiles is sure to be an elegant addition to your home. Or, mix soft and hard textures and pair a black velvet sofa with a black metal coffee table in your living room.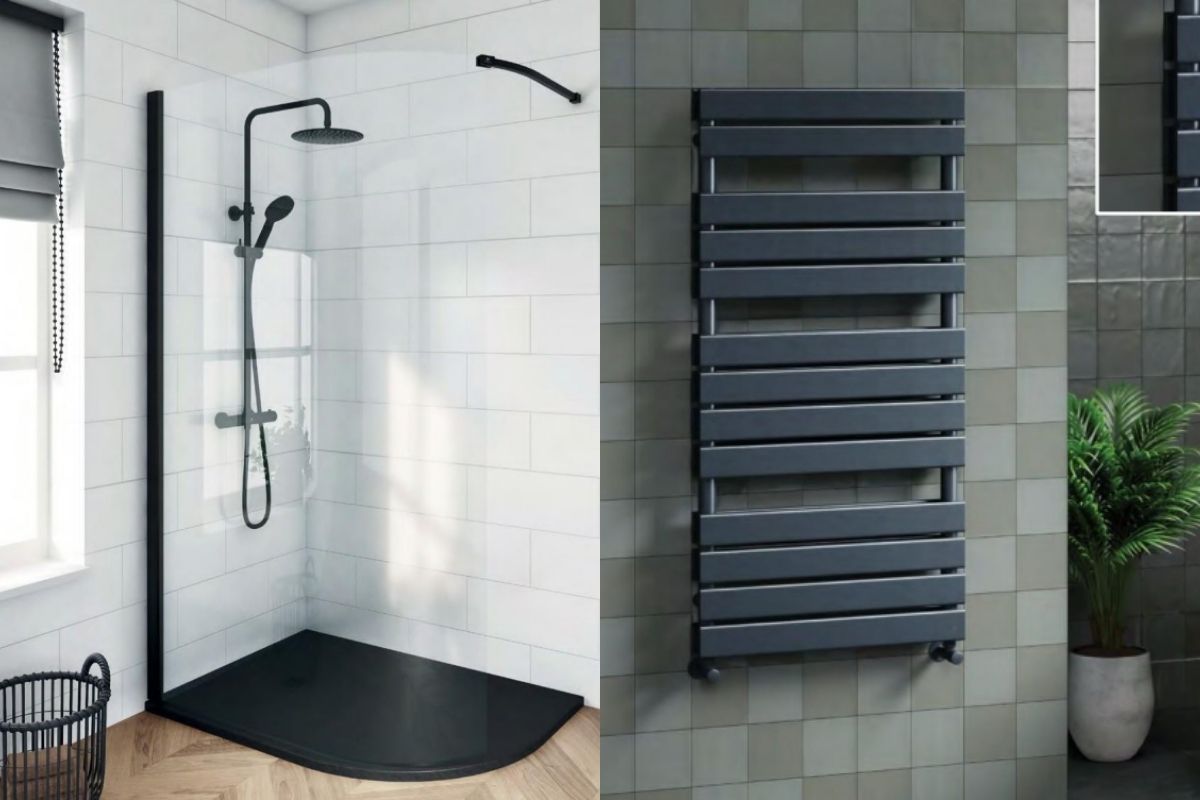 Keep it simple overall for the best effect
Black decor is inherently dramatic; there's no need to punch it up further by over-decorating a black room. If you choose a black bed for your bedroom, solid colour bedding and throw pillows will maintain the sophisticated appeal of the design. 
Likewise, if you're working with a small space, choosing one pitch black piece like a sofa or bath tub and surrounding it with lighter tones can really amp up the drama of the space without making a room feel dark or cramped. 
Symmetry is key when it comes to laying out a room that incorporates black decor and details. Symmetrical rooms inherently feel orderly and harmonious, and this minimalist aesthetic is perfect for a room with black walls or flooring.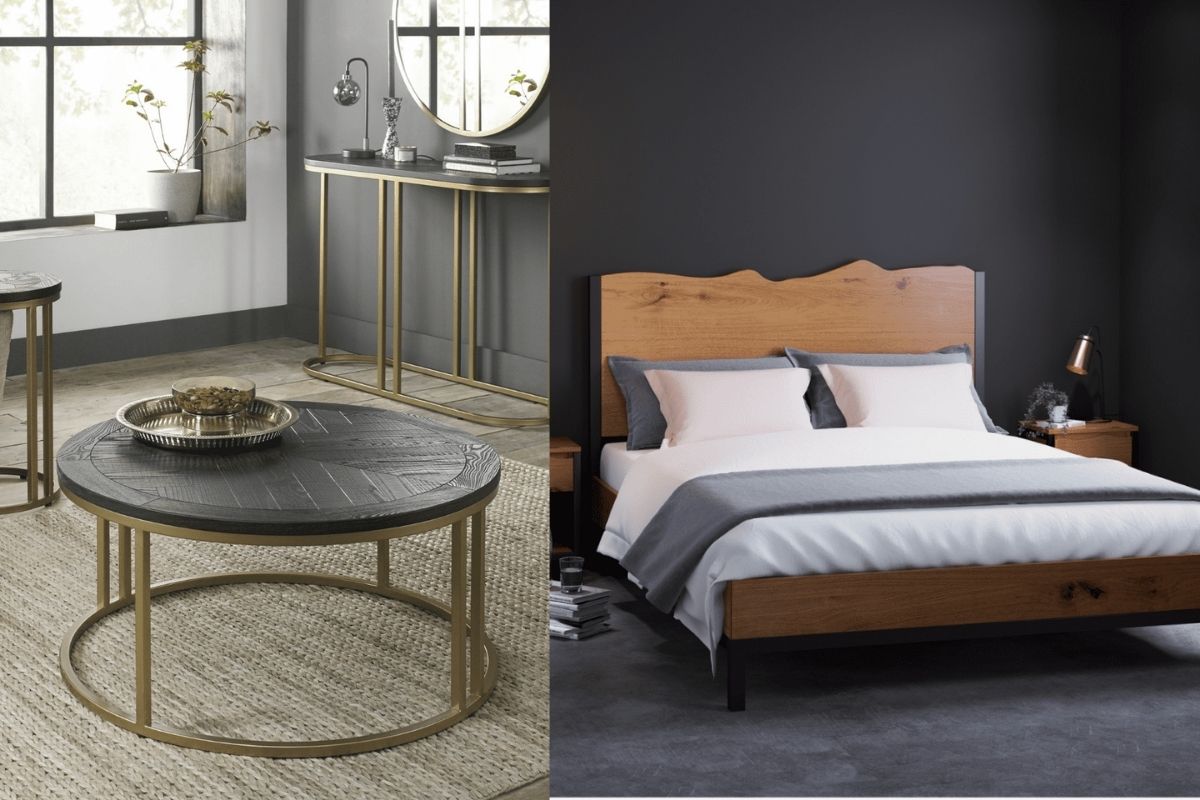 Embrace the drama of black with glamorous details 
While simple styling is key for black decor, there are still plenty of ways to decorate on top of a mostly-black aesthetic. Gold is a classic pick to pair with black decor, adding bright detail and plenty of glamour. Choose a gold table lamp to set on top of a black console table, or even opt for gold hardware or fixtures that will bring a touch of shine to a matte black room. 
Because black evokes the feeling of infinity — an endless stretch of space that ignores proportions — it's surprisingly perfect for a small room, where you can use black walls and even a black ceiling to create a cocoon-like feel. Utilise this in a compact space where you can create a room that is snug and yet still chic. 
Finally, black decor provides an ideal base for pieces that might otherwise be considered 'too much.' An ornate chandelier, a polished metal dining table, or a piece of vibrant, abstract wall art — this type of furniture and decor perfectly matches the drama of black decor.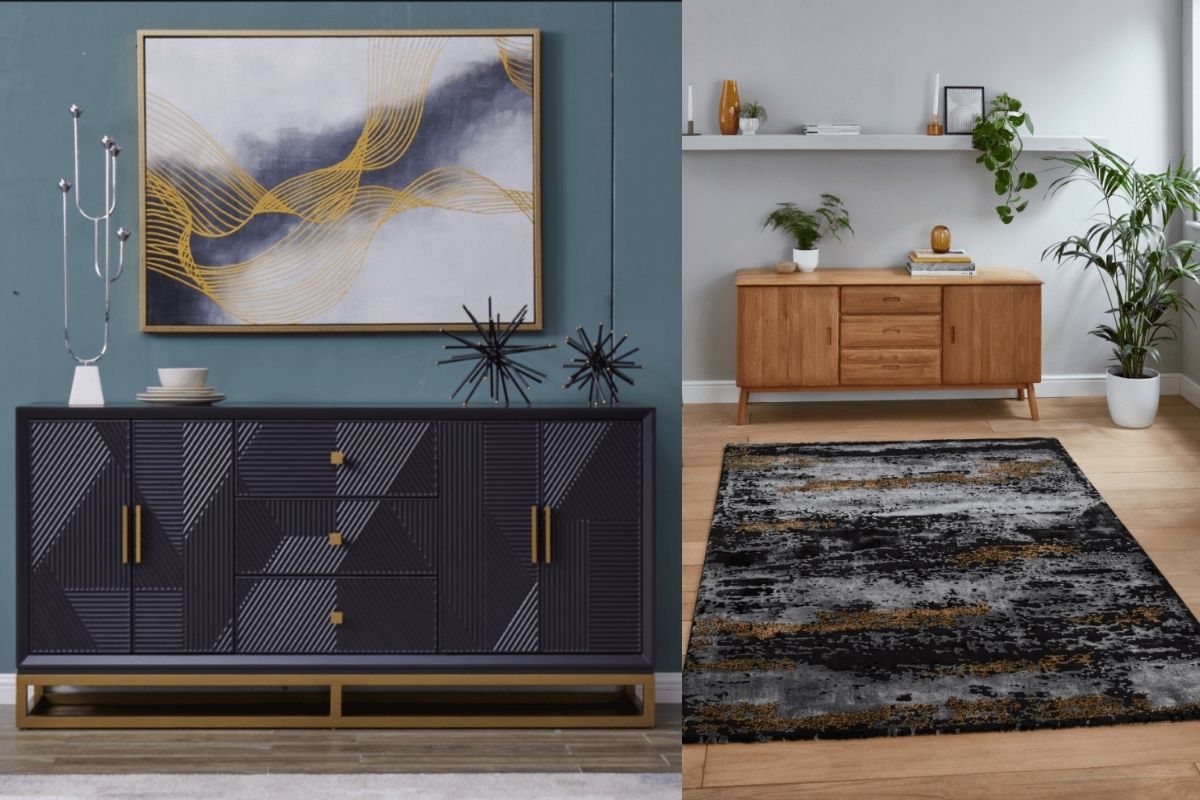 Black decor and more at Corcoran's
From the ultra-bold look of black walls to subtle styling with black accent furniture, you can get all the sophistication of black decor when you shop at Corcoran's. We have chic black furniture, elegant black accessories, and even black paint and flooring options that will bring the drama and amp up any room in on-trend style. Shop online now or visit us in-store, and talk to our team about the best way to add this statement-making trend to your space.