Four unbeatable offers at Corcoran's Furniture Super Summer Promotion
Corcoran's Furniture is delighted to bring you our super summer promotion! With discounts of up to 50%, we'll help you to transform your space with top-quality furniture at brilliant bargain prices.
We are excited to bring you a vast collection of stylish furniture via our extensive summer promotion, and we have a huge range of styles and designs to suit every taste and budget. Whether your décor style is sleek, modern, contemporary, or rustic, you will have no problem finding something that works for you.
From plush sofas and elegant dining sets to trendy patio furniture and gorgeous accessories, our beautiful range of furniture guarantees to breathe some new life into your home.
Imagine sinking into a luxurious recliner, hosting friends with a stunning dining room suite, or enjoying the outdoors on a stunning outdoor lounge set—all at unbeatable prices? Well, we have the ideal furniture solutions for your needs, no matter what room in the home you are looking to revamp.
Are you stuck in a design rut? Do you need advice on how to add a touch of va-va-voom to your space? Never fear, our expert Corcoran's furniture team are on hand to help you with any queries you may have, and they'll also help you to find the perfect furniture pieces no matter what size or style your home is.
Furniture Bargains at Our Super Summer Promotion
Tilman Oak Oval Dining Table Evoking Timeless Elegance
Introducing the Tilman Oak Oval Dining Table, a striking blend of elegance and sophistication perfect for any dining space. Available in both 2M and 2.2M sizes, this table is crafted using solid oak, ensuring durability and a lasting impression. The 50mm thick oak tabletop provides ample space for all your dining and entertainment needs.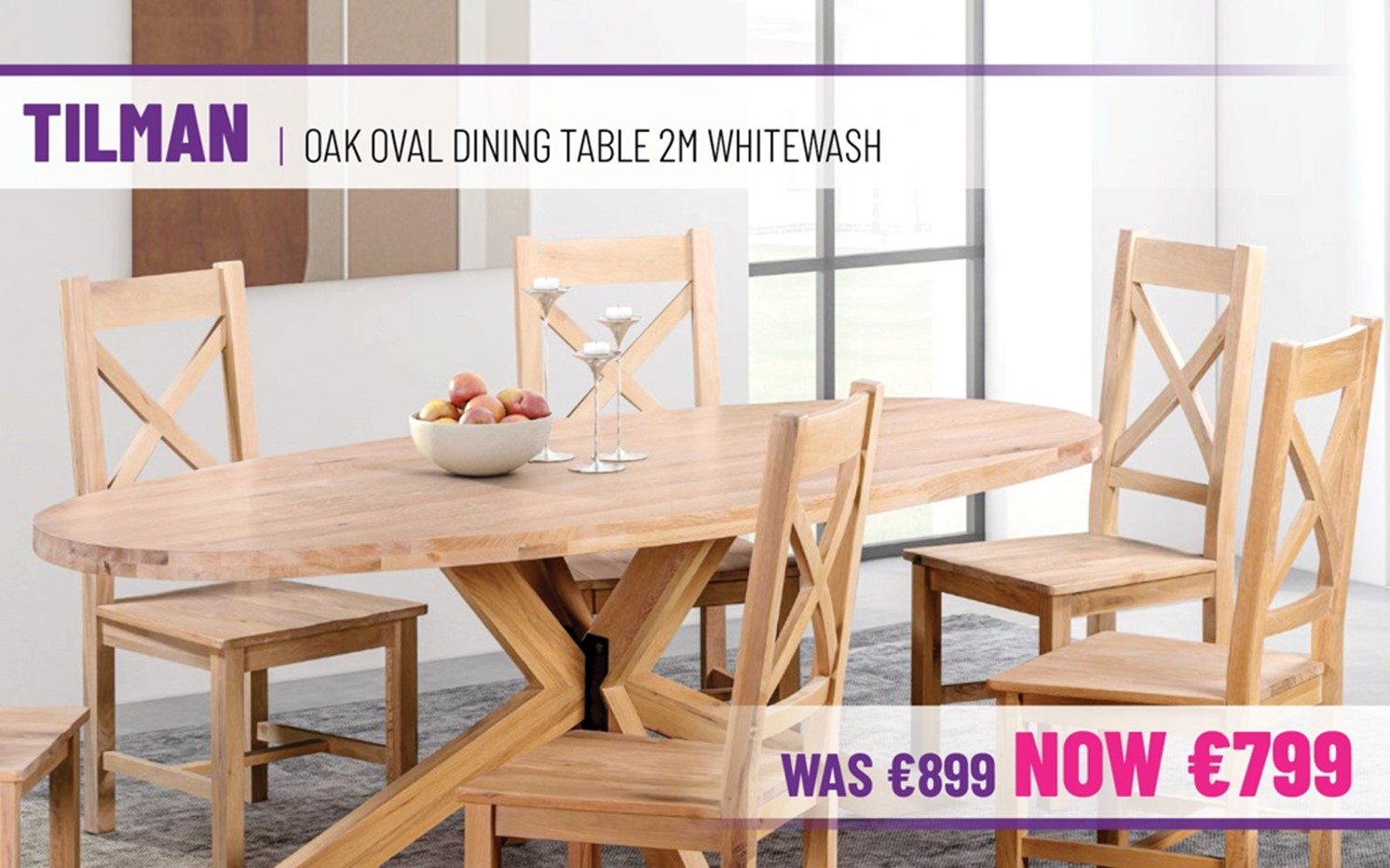 Chambery Weathered Oak Extendable Dining Table
When it comes to hosting extra guests, the Chambery Weathered Oak Extendable Dining Table has you covered. This versatile table comfortably seats six to eight people, ensuring everyone has a seat at the table.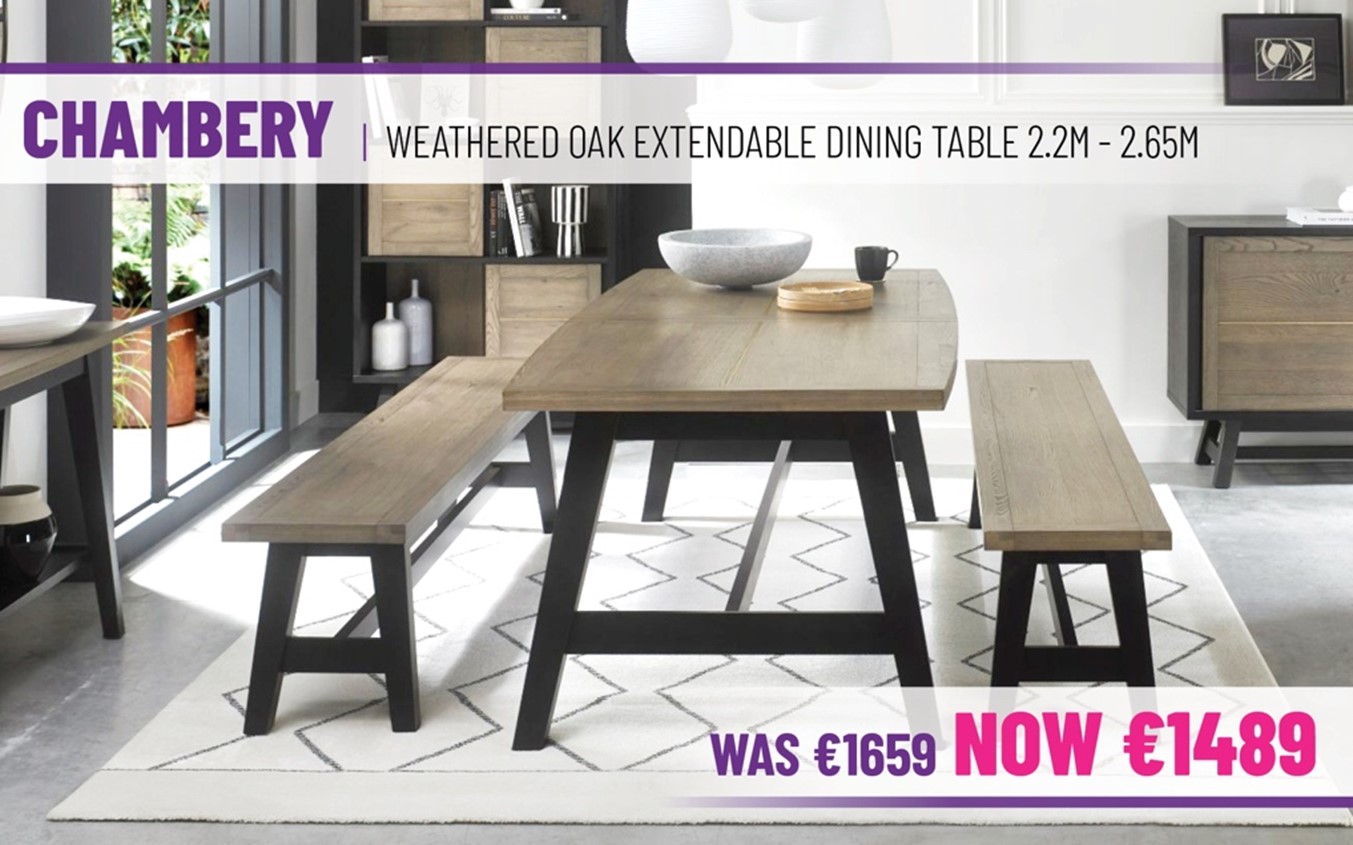 Take Me to Toronto in Style
Elevate your living space with the Toronto Modern 2-Seater Sofa with Reversible Chaise – your perfect partner in relaxation. It's not just a sofa, it's a statement of style and sophistication. Choose from rust or grey faux leather upholstery to match your personal decor and style.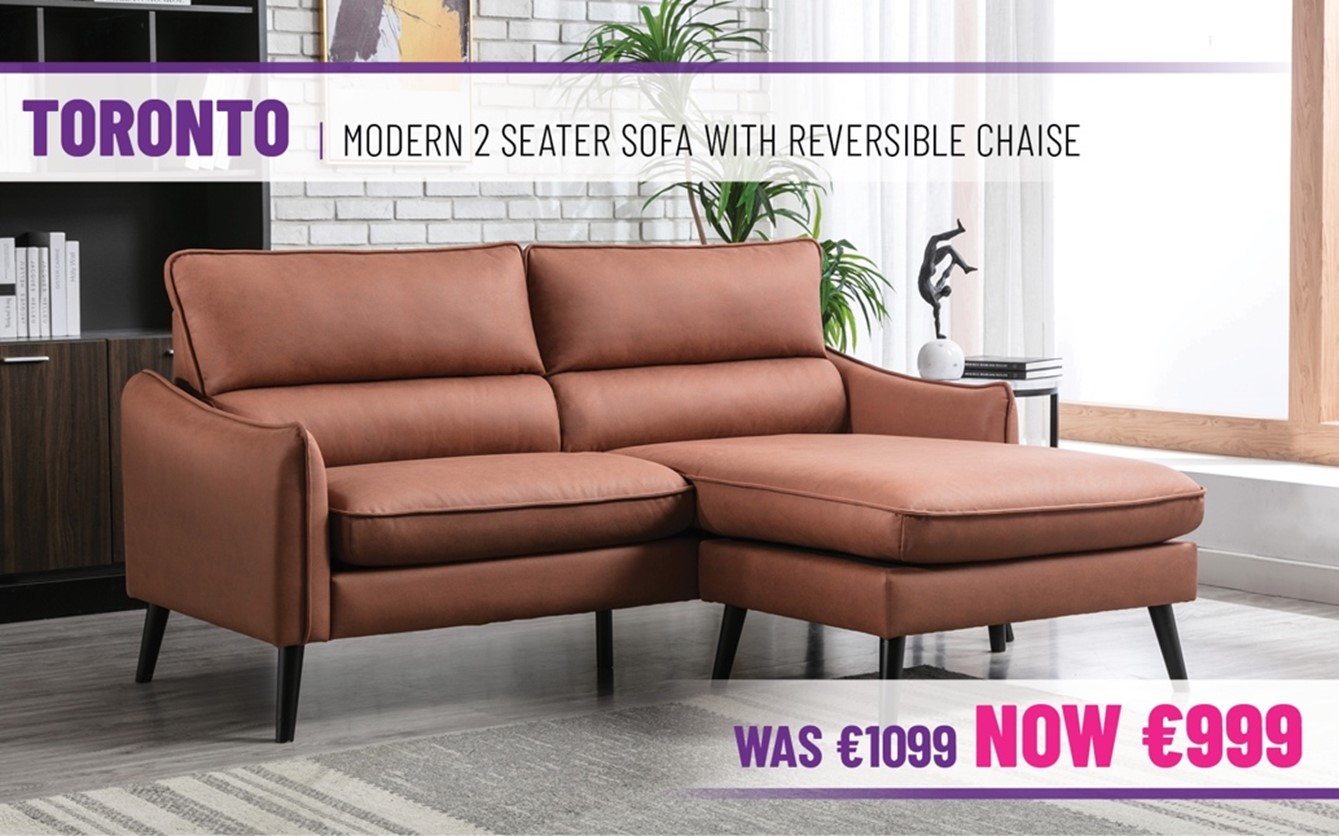 Lucilla Grey Wooden Bed: Lovingly Crafted for Heightened Elegance
Sink into your best night's sleep ever with the Lucilla Grey Wooden Bed. Lovingly crafted from solid wood and cloaked in a sophisticated grey finish, this bed evokes heightened style and elegance.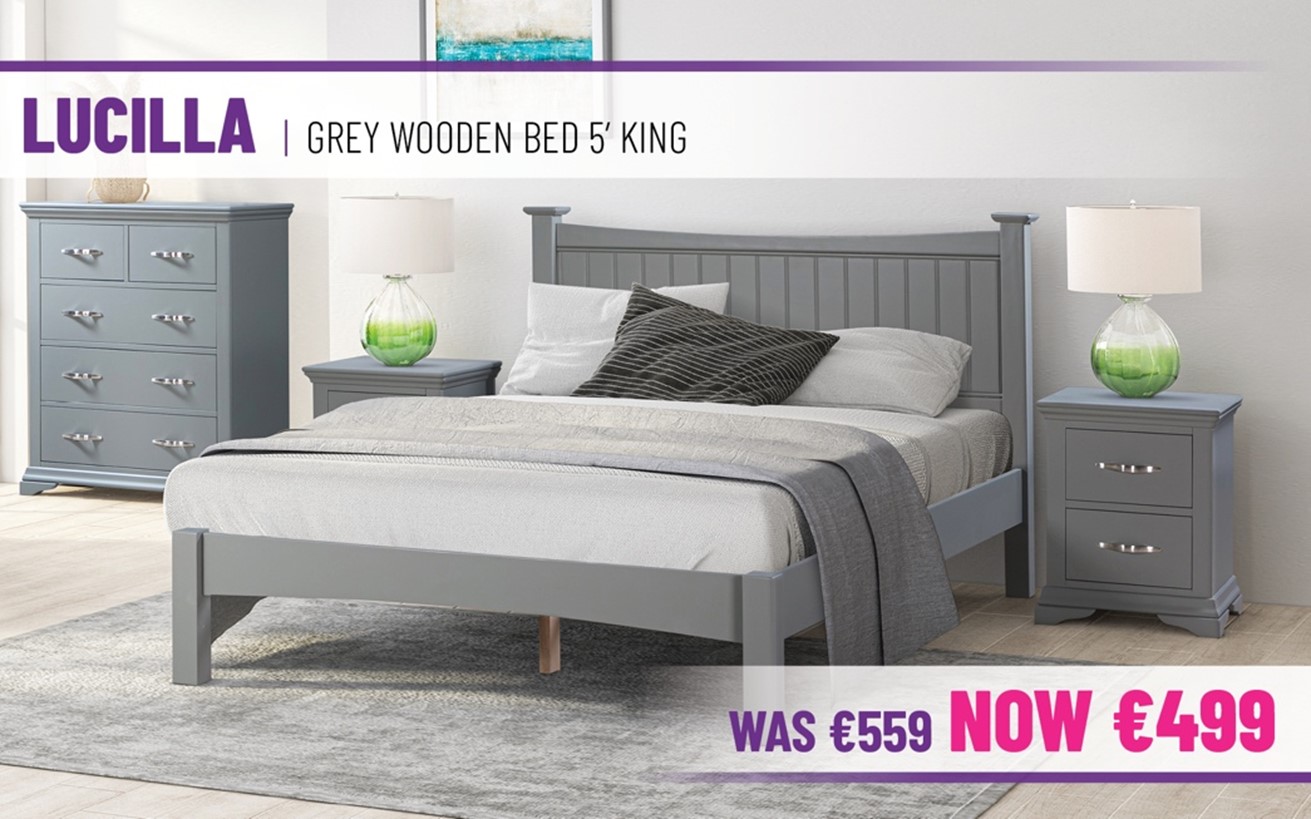 At Corcoran's Furniture we prioritise quality and durability. We work with suppliers who use premium materials to ensure long-lasting beauty and functionality. You can trust that your purchase will stand the test of time, providing comfort and style for many years to come.
Time is of the essence! Our summer furniture promotion is always a highly anticipated event, and stock is limited. Feel free to stop into us today, or check us out online and we will be delighted to assist you.
Our super summer promotion can be found in-stores Killarney, Tralee, Newcastle West, and Cahersiveen, or enjoy browsing our offers online.