6 secrets to mixing patterns and prints in home decor
Mixing patterns and prints in your interiors can be a daunting task — even if you love a maximalist decor look you don't want to go overboard and create a space that is busy and overwhelming. 
Whether you're tired of all-white interiors or you're looking to incorporate a few of your favourite motifs into a room, there are plenty of ways to mix designs while maintaining a stylishly curated space. Read on for our guide to mixing prints and patterns in home decor. 
Don't be afraid to go bold
It's possible to create a multi-patterned interior design look while still maintaining a mostly neutral space, but chances are if you're reading this blog you're looking for something more vibrant and statement-making. If you're planning to mix patterns in your home decor, the first step is to embrace the idea of a bold look. 
Don't be afraid to go big, whether it's a full wall of standout wallpaper or a bright selection of bedding. If you love a certain pattern or print, let it guide your interior design aesthetic, and enjoy creating daring home decor style for your space. 
Choose a coordinating colour palette 
One of the easiest methods for mixing patterns and prints is to opt for an array of styles in a similar spectrum of colours. For example, if you want to pair floral curtains with striped wallpaper, selecting a similar pastel colour palette for both will make sure that the designs will mesh easily. 
If you're basing your interior design project around a particularly wild pattern, this element is especially important. For example, let's say you've chosen a vibrant rug or wallpaper with a melange of hues — using those same colours in throw pillows, wall art, and other small details helps to maintain a coordinated look rather than creating an unwanted mishmash.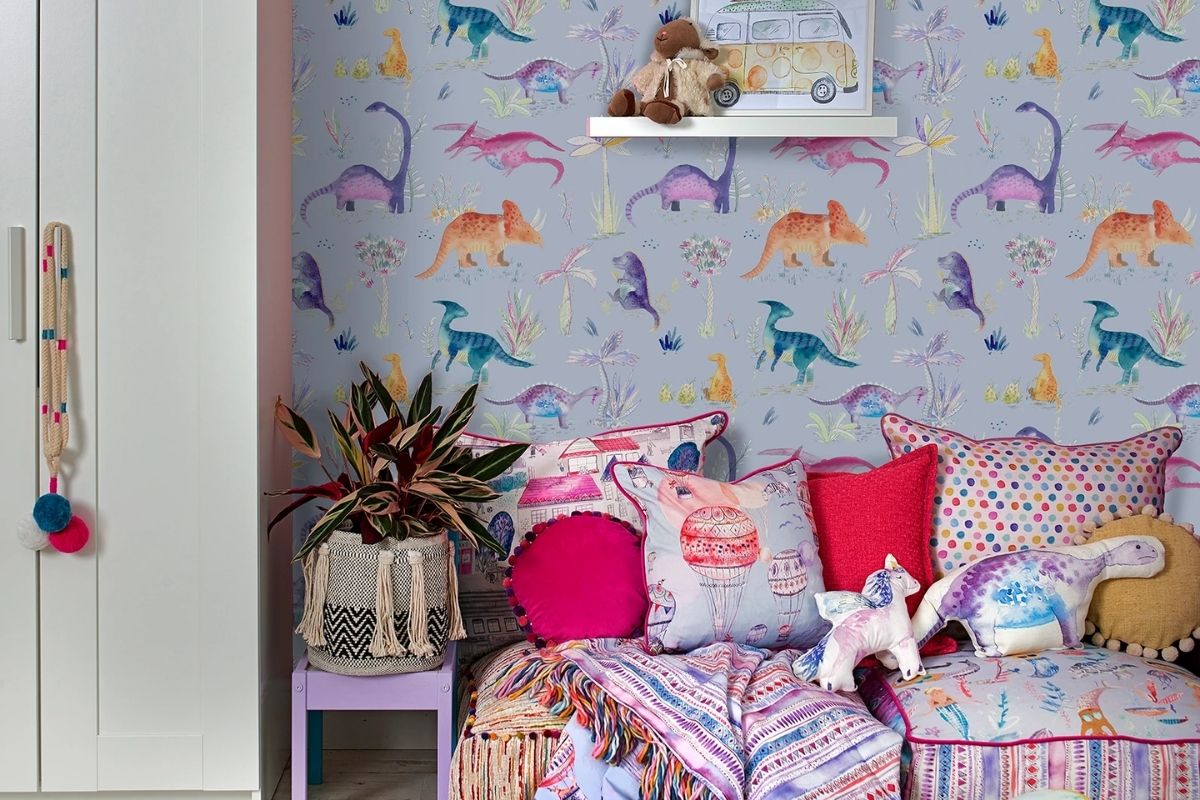 Pick three patterns for one room
While you can certainly pair just two patterns together, three is the magic number when it comes to mixing patterns for most homes. Whether you choose three similar designs (three animal prints are a great option for an exotic look) or a mix of patterns, three is a great number to get that eclectic look without going overboard. 
When it comes to choosing your prints, opt for a mix of simple and intricate patterns. For example, if you have an ornate paisley or toile print, matching it with simpler stripe or plaid patterns will add visual appeal while still letting the more complex pattern shine. Consider a ratio of 60%/30%/10% for each pattern.
Play with scale within your prints
Sometimes, you don't have to choose different patterns to get that mixed-print look. Similar patterns with different sizing can offer a slightly subtler version of the same effect. Pair big, bold chevron scatter cushions with tighter herringbone sofa upholstery, or match wide-striped wallpaper with pinstripe bedding, and give a room contemporary styling with an artistic touch. 
If you're taking our three-pattern advice, consider selecting one large-scale pattern as your main, showstopping element, and then two smaller-scale patterns to play supporting roles. You might also opt for two similar patterns, like large and small polka dots, and then one differing design, such as plaid or floral, to finish the look.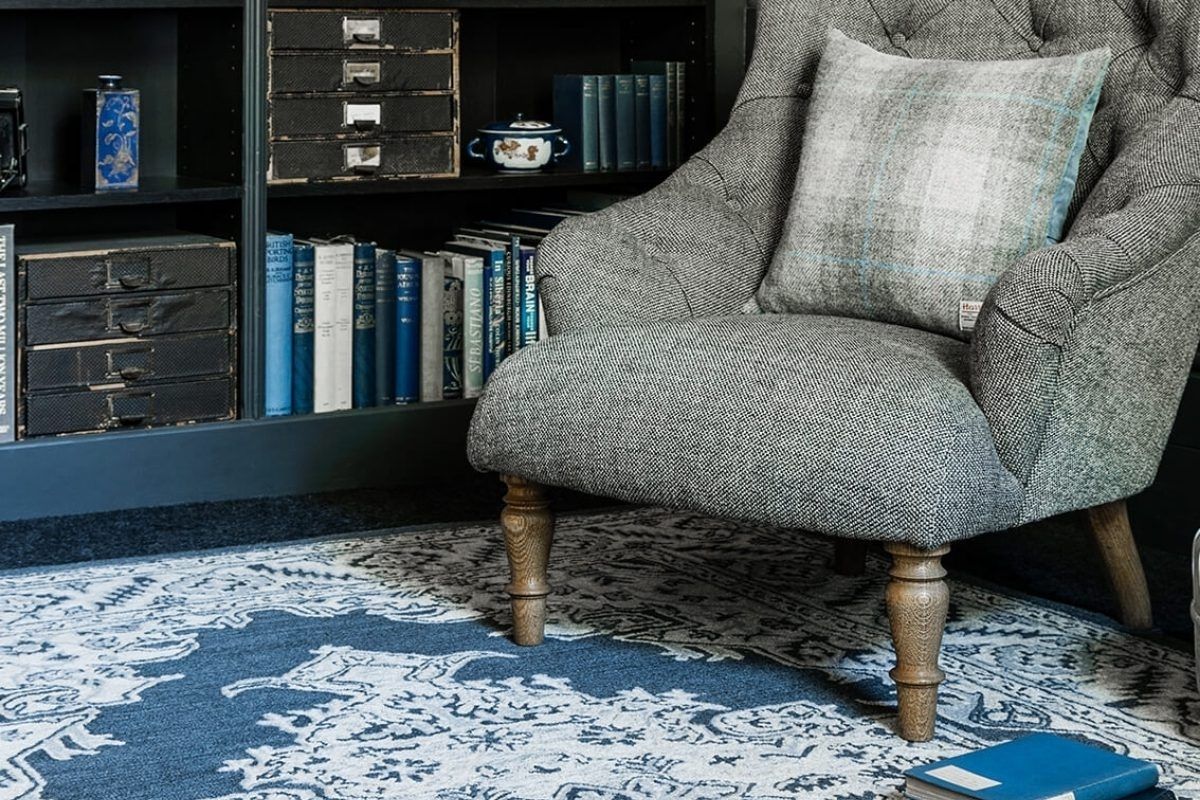 Add solid colours for a balanced look
If you've got a maximalist mindset when it comes to mixing patterns in your home decor, it can be tempting to layer print upon print across your entire room. But for a stylish setup, it's best to show some restraint and add in some solid shades to break up the space and add balance. 
The easiest way to incorporate patterns into your decor is to start with a neutral base and add colourful elements as accent pieces. A solid coloured bed with vibrant throw pillows or monochrome walls with vivid window treatments are classic options that are always on-trend. 
Go beyond fabrics to decor and furniture details
When you're mixing patterns, the obvious elements you might consider are textiles, wall and window treatments, and floor tiles. However, you can also consider the shapes and styles of your furniture in creating a recurring motif across a room. If you choose polka dot wallpaper or a geometric pattern rug with circular shapes, add a round coffee table or curved-back sofa to reflect this pattern style throughout your space. 
Likewise, you can use your pattern choices to inspire the rest of your home decor. For example, in a room featuring leafy, botanical print wallpaper, houseplants are a natural choice for decorating the space.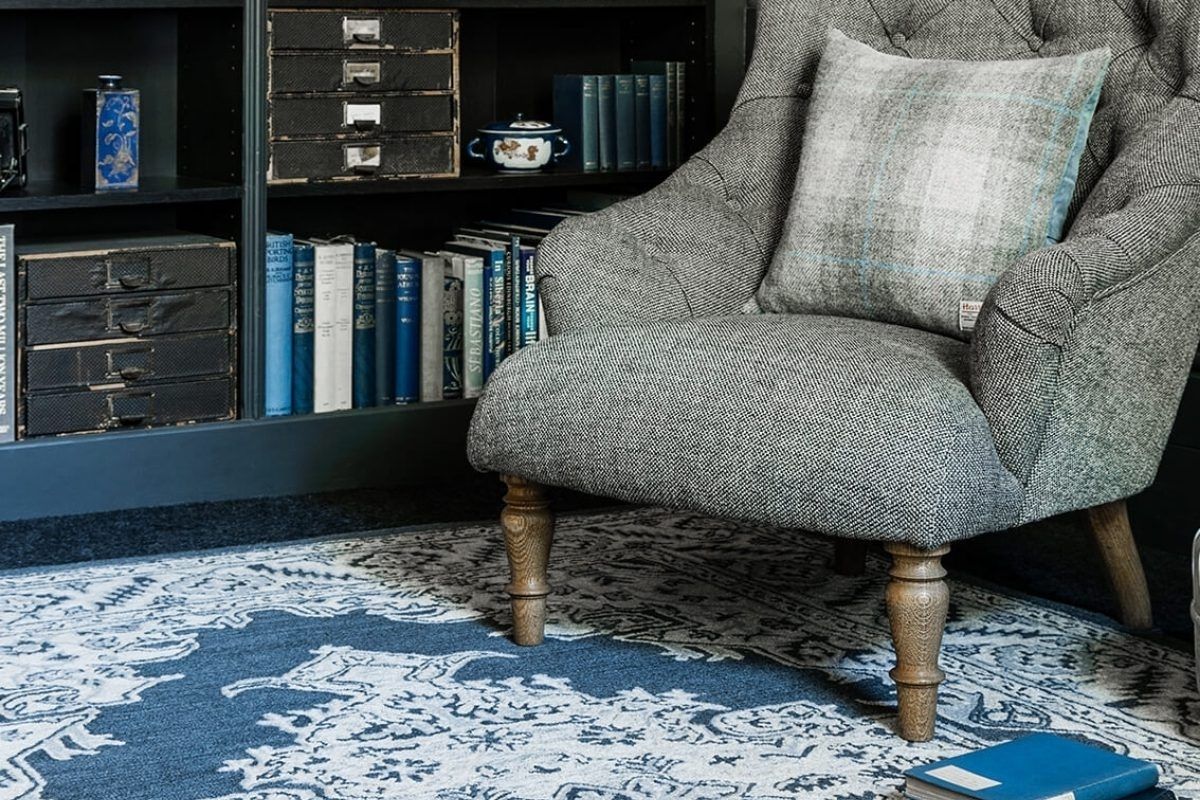 Mixing patterns and prints in every home
No matter your decor aesthetic, there's room to add patterns to your decor. Whether you love a maximalist look with an array of prints, or you prefer a subtler motif that maintains minimalist appeal, the right designs can upgrade any space. 
At Corcoran's, we have a host of options across furniture, accessories, tiles, curtains, and more. Shop online now or visit us in store to find the perfect prints and patterns for your home.
Need help choosing the right options to make your room look artfully curated and not overwhelmingly cluttered? Our expert team is here to help! Simply get in touch, and we'll assist in finding the perfect patterns to enhance your interiors.