Oak Dining Tables: Why is Oak a Great Choice When Buying Wood Dining Tables?
A wood dining table is one of the most versatile pieces of furniture you can possibly choose for your home. Whether you're trying to create a relaxed, homey mealtime atmosphere or a sophisticated, stately dining setup, oak dining tables are well-suited for the job. From the modern to the traditional, you'll find wood tables to suit, with varying shapes, extending designs, and more. 
Why should you consider oak dining tables for your kitchen or dining room? Read on to learn more! 
An elegant investment piece
If you're seeking a quality piece that is worth the investment and that will enhance your kitchen or dining room for years to come in enduring style, then an oak dining table should certainly be on your shortlist. 
Oak takes a long time to grow, and therefore oak furniture tends to be more expensive than other wood types. However, it is incredibly strong and will never go out of style. When allocating your furniture budget, you won't regret making room for oak dining tables in your home. 
Still, if a solid wood dining table isn't in your home decor budget, there are still plenty of ways to get the gorgeous look and feel of oak for your dining table. For example, tables that utilise a mix of oak and oak veneers offer affordability while maintaining the sophisticated look.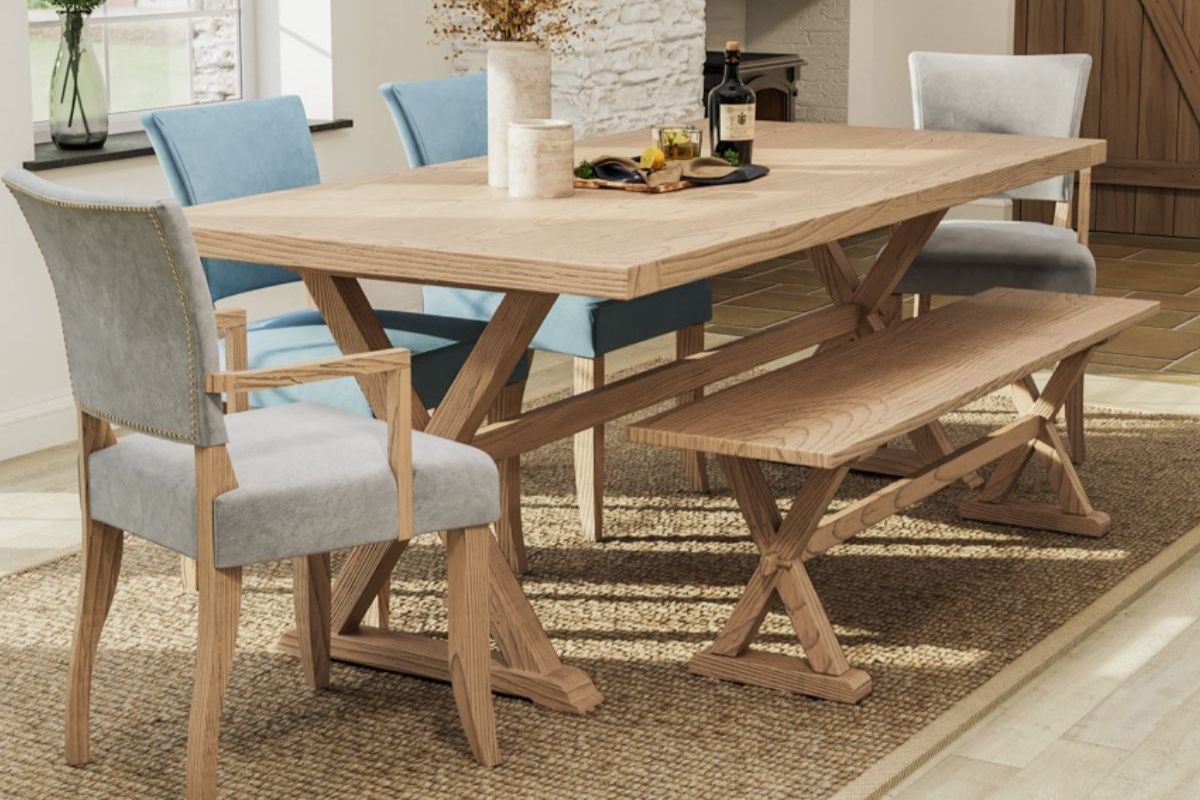 An array of styles and finishes
When you picture a traditional oak dining room table, you probably imagine a large, rectangular option with a natural finish in rich brown tones. And if that's what you want for your kitchen or dining room, you can certainly find gorgeous tables to suit online and in-store at Corcoran's. 
However, if you have a different style in mind, you can take advantage of the versatility of oak dining tables and find one that will perfectly match your requirements. The adaptability of oak means that oak dining tables are available in every shape — round, oval, rectangle, and square — and every size, including options that extend for additional seating space. 
Plus, because they're made of wood, you have options for a range of finishes. Many customers who choose wood dining tables opt to let the natural grain of the wood shine through, with a spectrum of varnish colours creating a lighter or darker look. Or, you can choose a painted finish and match your dining table to any colour palette.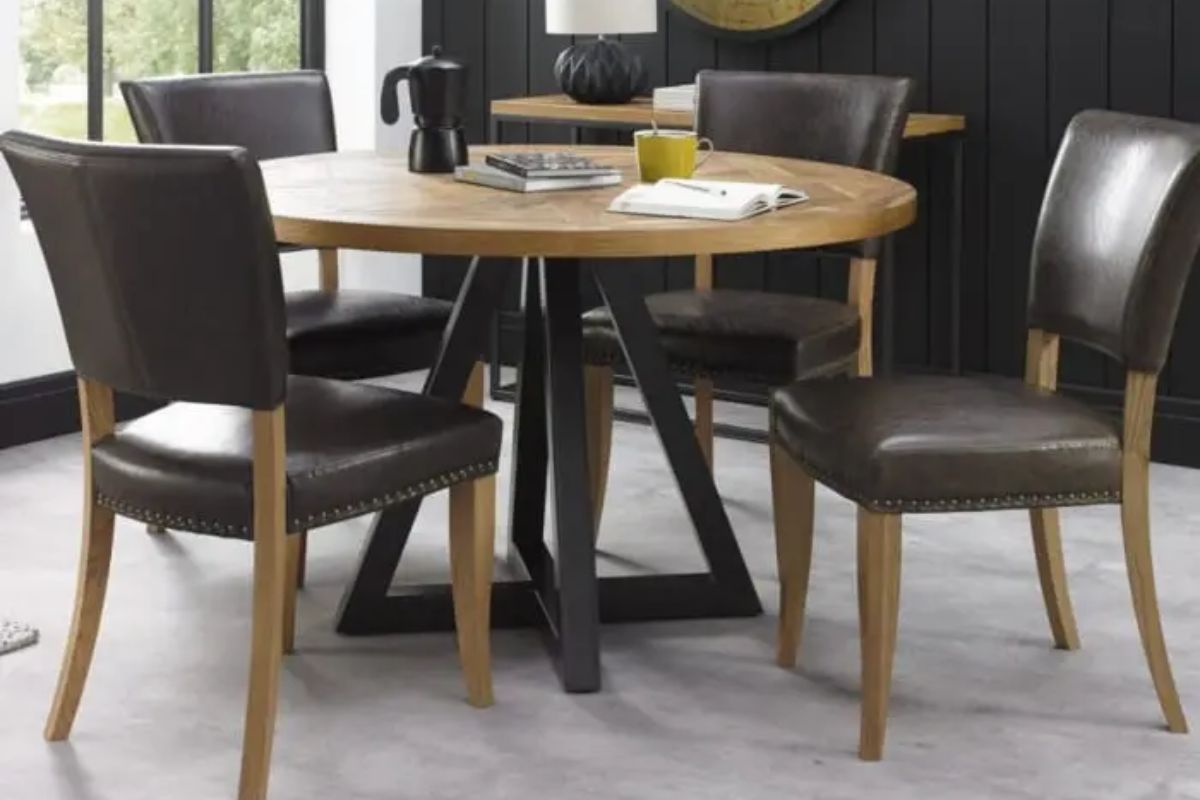 A timeless look that goes with everything
No matter what decorating style catches your eye, the best thing about oak dining tables is that they will always fit in effortlessly and will never go out of style. From classic to contemporary, you can incorporate an oak dining table into your kitchen or dining room with ease. 
Because of the timeless design, an oak dining table also pairs well with almost any type of dining chair. Match the look with oak dining chairs, or go for contrast with an upholstered design. Choose neutral tones for understated style, or go bold with vibrant fabrics and bold shapes. An oak dining table will look great with all of the above, and more. 
Finally, because oak dining tables can suit both casual and formal dining settings, they slot easily into kitchens and dining rooms alike, and can transition smoothly from everyday meals to special occasions and dinner parties. 
Eye-catching oak dining tables and more
If you're sold on the idea of a fabulous oak dining table for your home, you can shop online now and choose the perfect table to enhance your mealtimes in classic style. Or, visit Corcoran's in any of our Kerry and Limerick stores to see them in person. 
And if you're looking for dining chairs to go with your new table, additional dining furniture to complete the look, or anything else for your home, you'll find it all at Corcoran's. Furniture, flooring, accessories, and more; you can furnish and decorate from top to bottom and find pieces for every room of your home.