Our Top 10 Favourite Tufted Upholstered Bed Frames
While we love all the furniture in our bedroom collection, there are some pieces that just stand out. No matter who you ask, it's easy to see that tufted upholstered bed frames are a favourite for our customers and our team alike. 
What makes our tufted beds so popular? They instantly add luxury to a room thanks to a stately headboard featuring rich detailing, and they're often upholstered in sumptuous fabric like velvet to really enhance the sophisticated look. At the same time, the headboard is amply cushioned, providing plush comfort when you're sitting back to read or just relax in bed.
Some of our tufted upholstered bed frames even feature details like under-bed storage to bring convenient, clutter-clearing appeal to your bedroom. And with an array of gorgeous colours and styles to choose from, you can match tufted beds to any bedroom decor aesthetic. 
With so many gorgeous tufted beds to choose from, it can be hard to decide. That's why we've gathered a list of our Top 10 Tufted Upholstered Bed Frames to help you find the perfect piece for your bedroom. 
The Kilshanny bed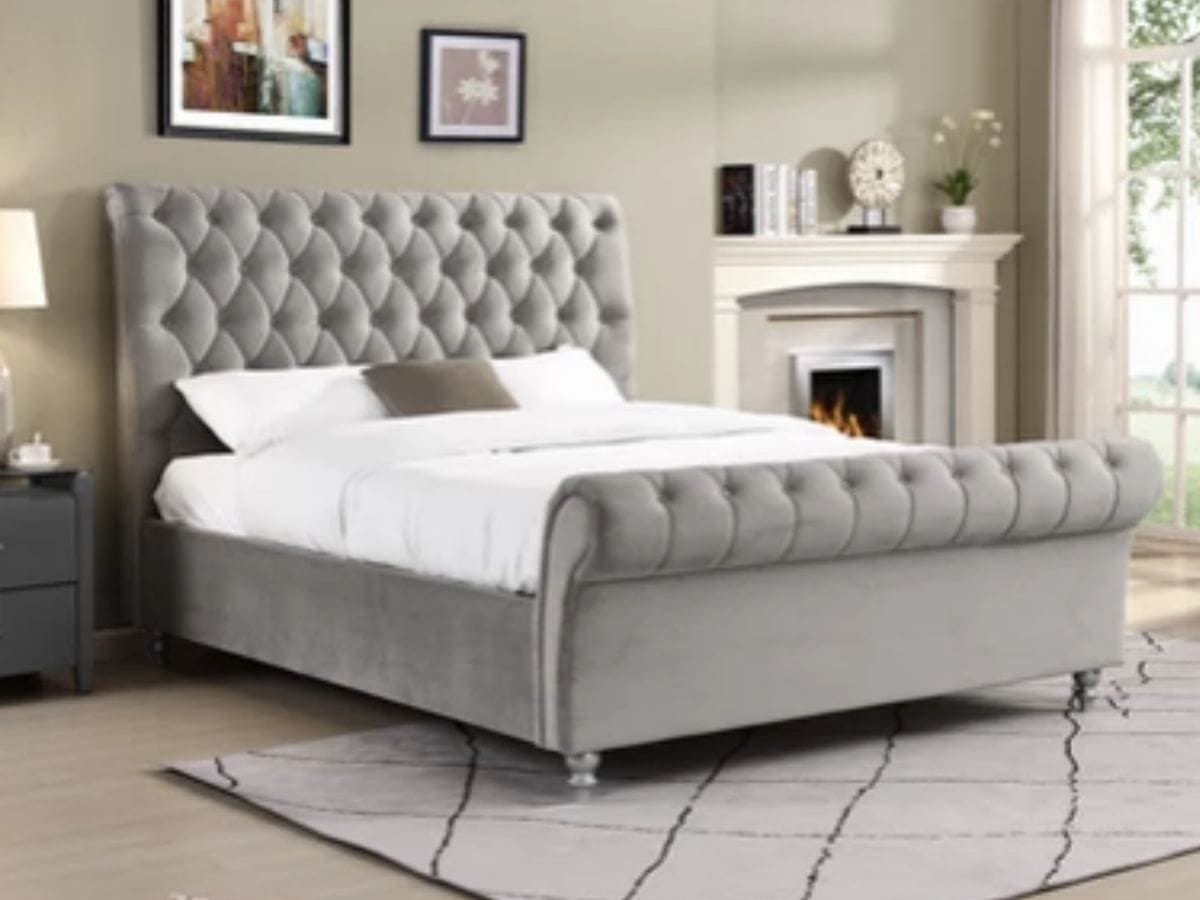 Why we love it: You've heard us talk about the Kilshanny bed on our blog before, and there's a good reason why — just look at it! This stunning sleigh bed features a gorgeous pairing of velvet upholstery, diamond tufting, and metallic feet to bring instant glamour to any bedroom. Available in three sizes and two colours, you can also pair it with a matching blanket box. 
The Oregon bed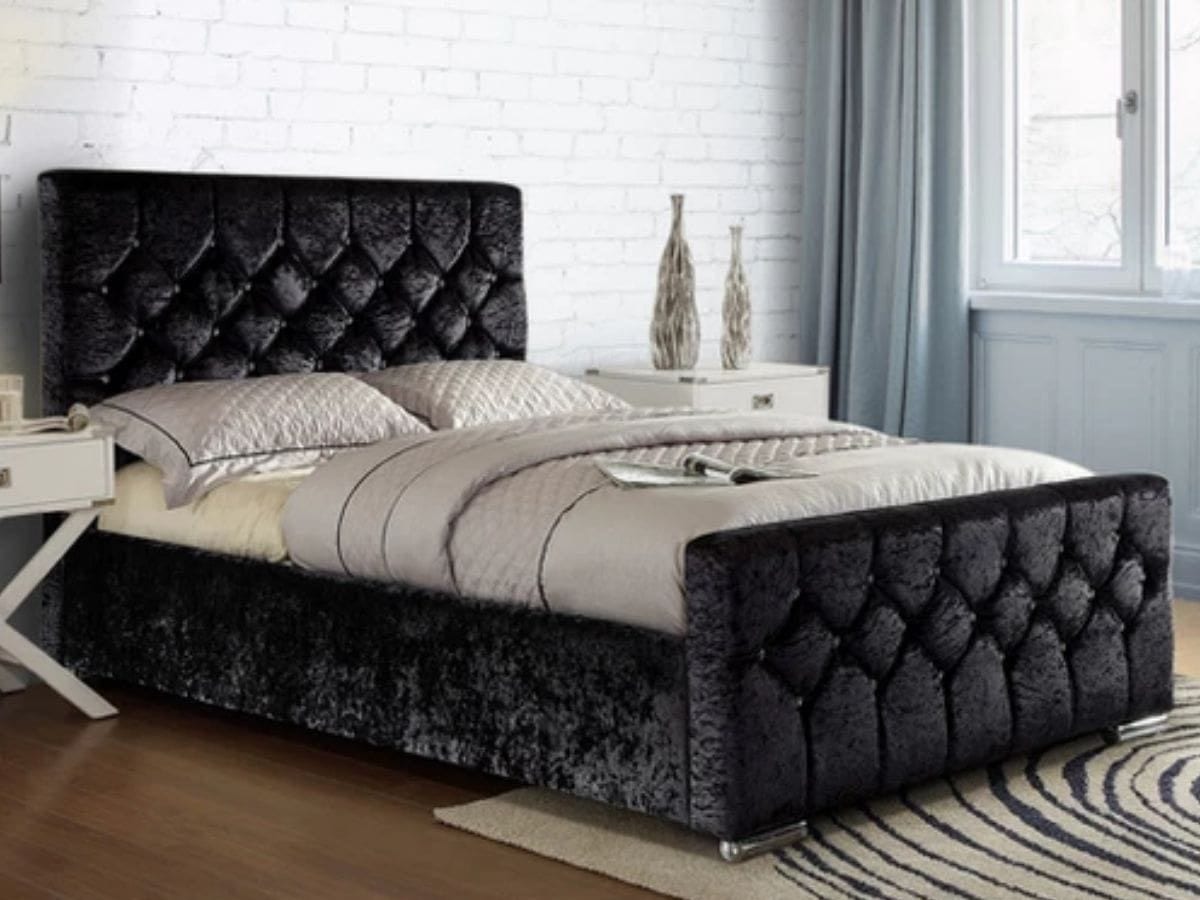 What makes it special: For an even more luxurious velvet look, the Oregon bed is a tufted upholstered bed frame with serious style. Rather than regular plush velvet, the Oregon uses crushed velvet to create appealing visuals and textures alongside button-back tufting. Choose from bold black or slinky silver for this 5 foot bed. 
The Aladdin bed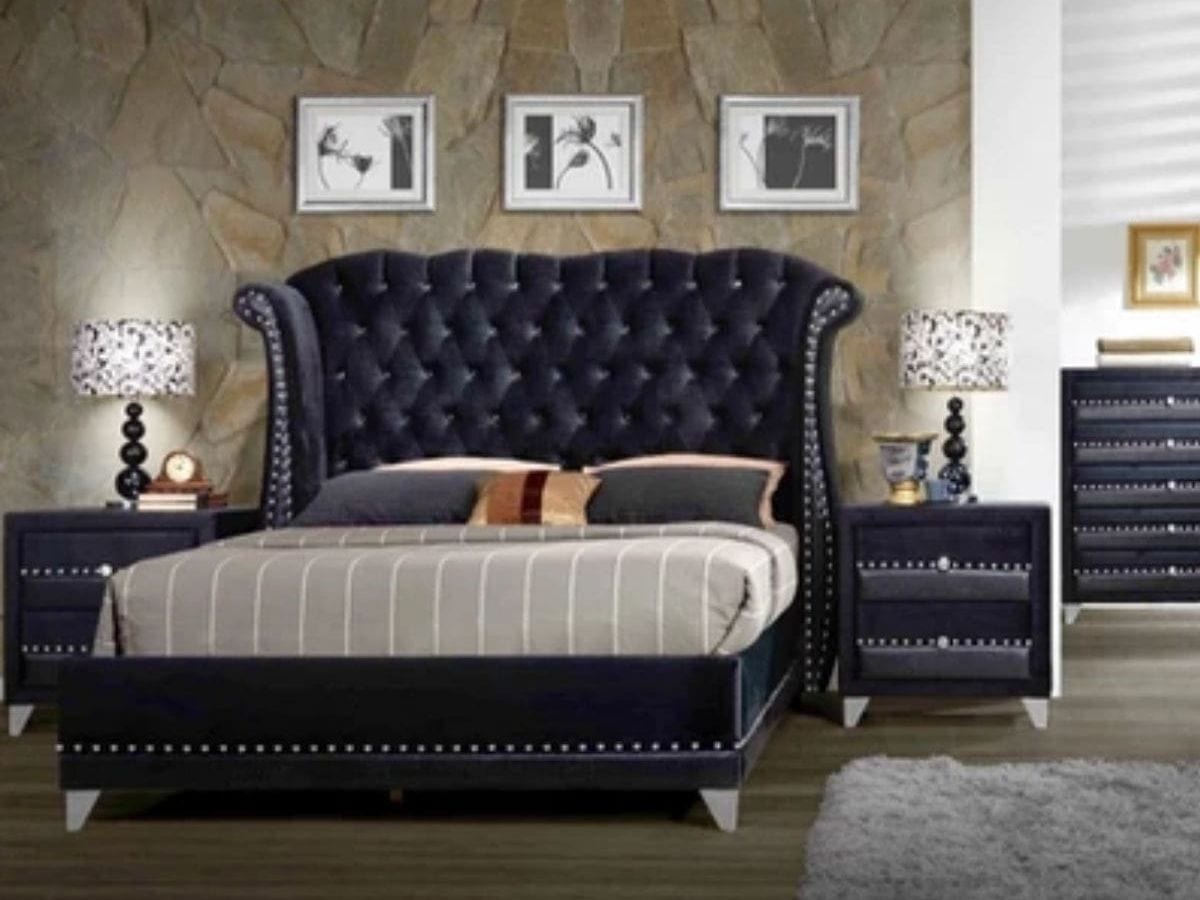 Why it's a customer favourite: The Aladdin tufted upholstered bed frame is truly one of the most elegant options in our range. With a choice of lush grey or black velvet finishes and an opulent wingback headboard featuring all-over tufting, it's an ideal choice for an ultra-sophisticated bedroom. Shining metallic stud trim completes the look of this bed, available in 4 foot 6 inch size. 
The Beatrice bed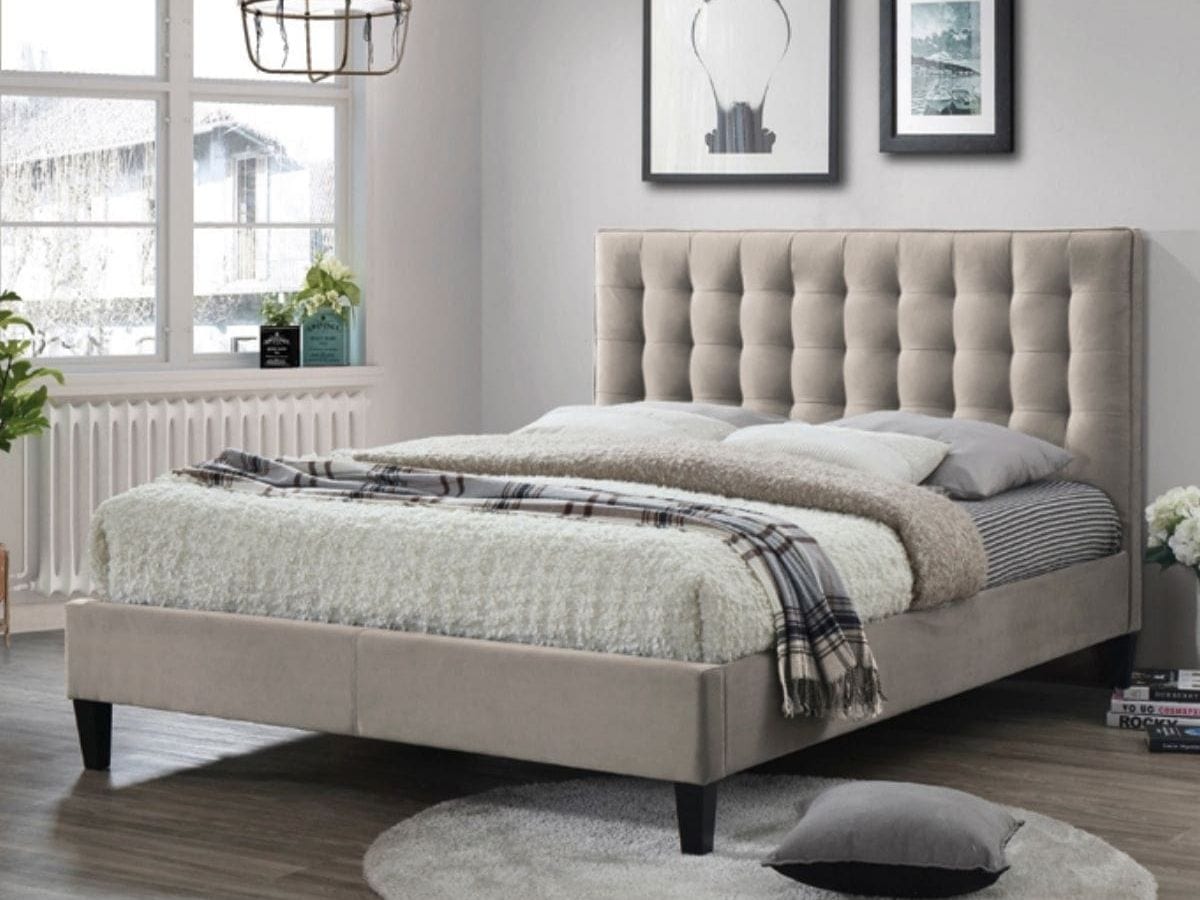 Why our sales team adores it: You might think of tufted upholstered bed frames as being inherently traditional or necessarily opulent, but the Beatrice bed proves you can be a modern minimalist and still enjoy this style. A simple yet appealing rectangular headboard with geometric tufting makes this upholstered bed frame an ideal pick for contemporary bedrooms. Choose from two sizes and colours. 
The Laune bed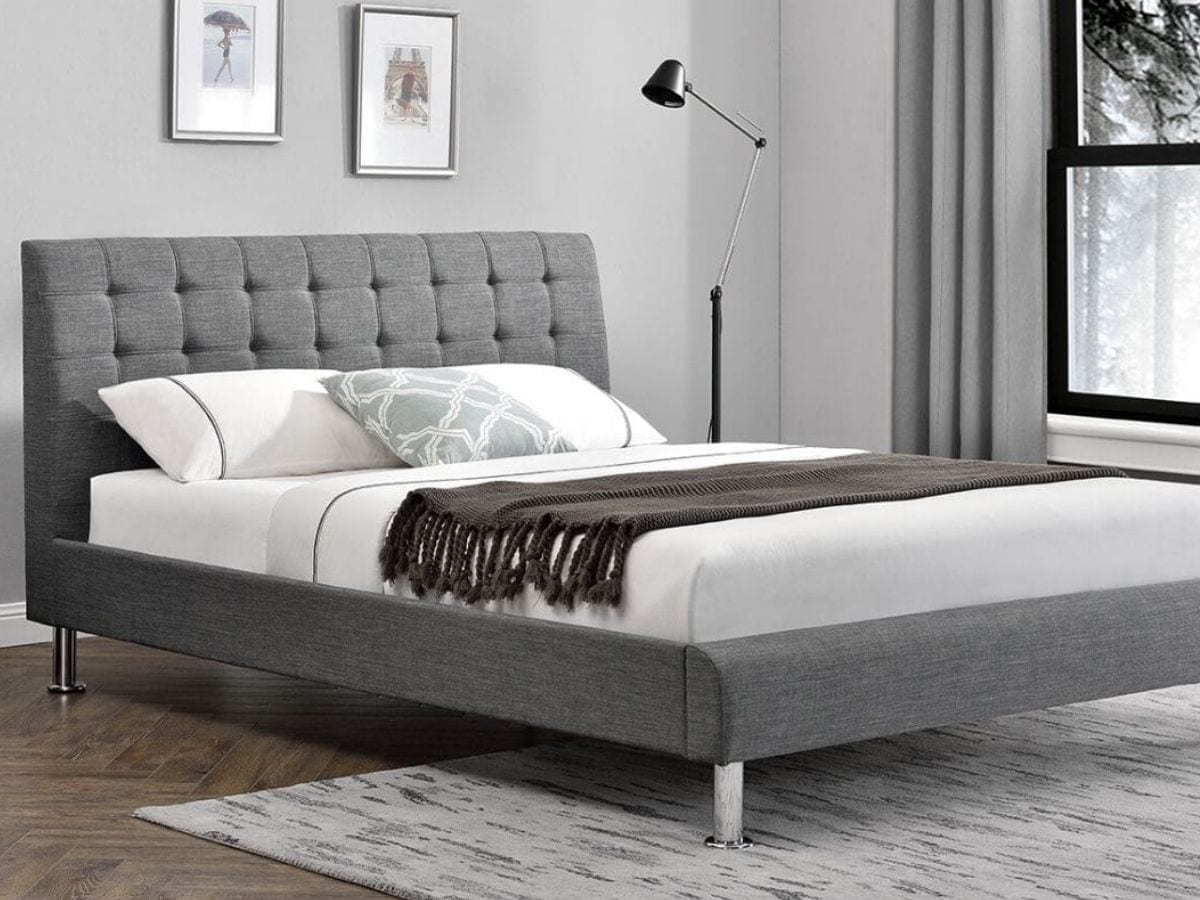 What makes it a bestseller: For something even more modern, consider the sleek Laune bed. Clean lines define the base of this upholstered bed frame, with metal tapered legs enhancing the contemporary look. Add in a geometric tufting pattern on the headboard, and you have a chic modern bed that's available in three sizes. 
The Glenbeigh bed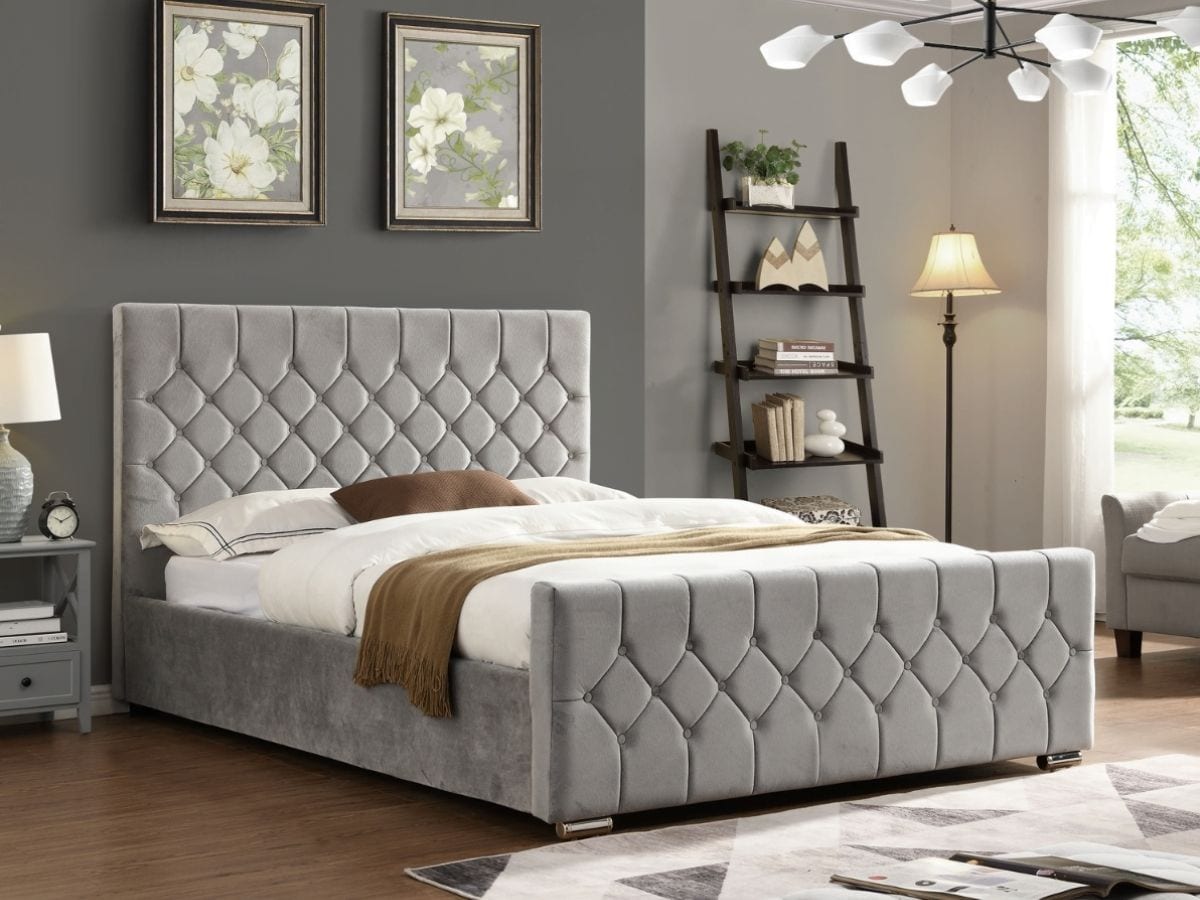 Why we're obsessed: The Glenbeigh bed offers the best of both worlds when it comes to modern versus traditional styling. With a soft velvet finish, polished chrome feet, and of course, that gorgeous diamond tufting on both the headboard and footboard, the Glenbeigh offers lovely elements to complement any decor. Choose from three sizes in two colours.
The Denver bed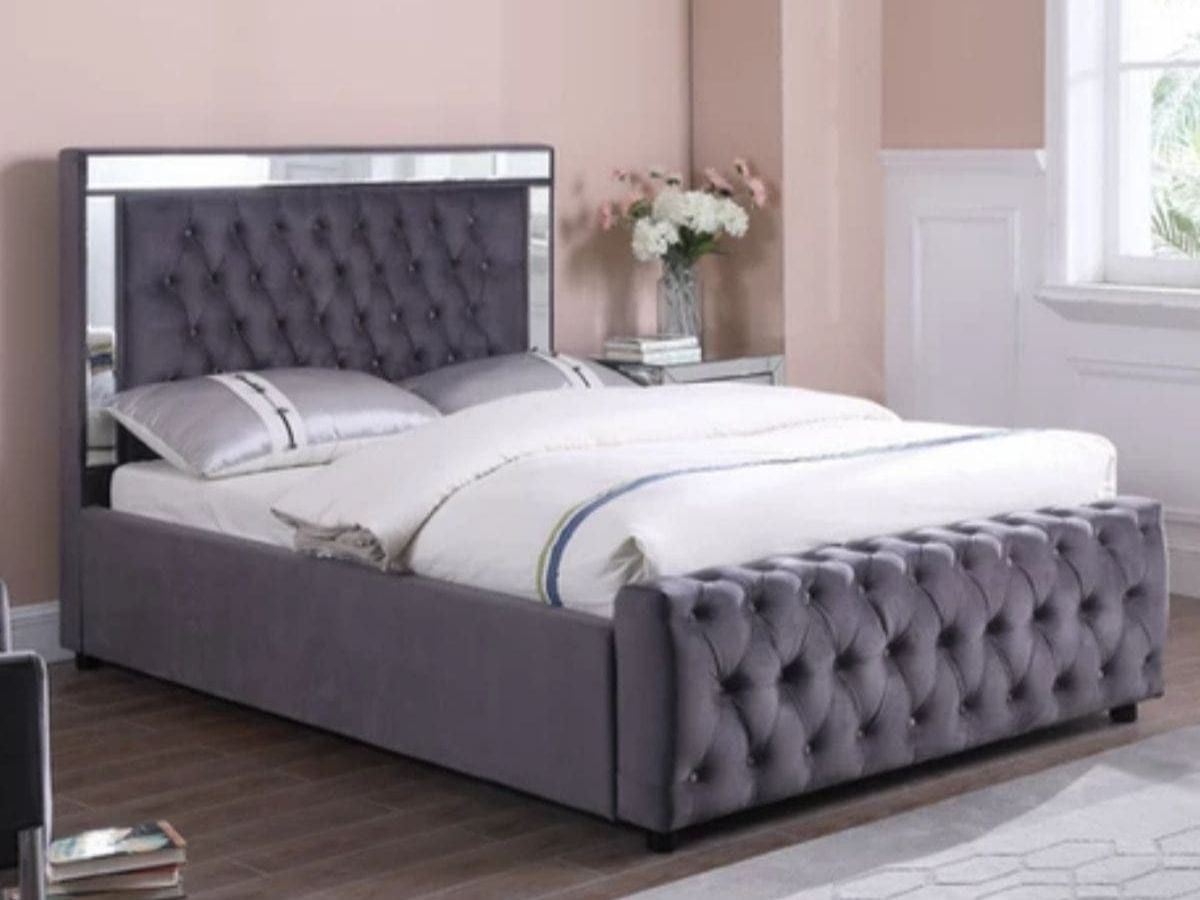 What makes it a favourite: If you want something a bit different from your average tufted upholstered bed frame, the Denver bed could be your dream sleep solution. In addition to a deep-button tufted design that covers both the headboard and footboard, this velvet bed also features mirror detailing on the headboard that gives it an extra dramatic touch. 
The Jamie bed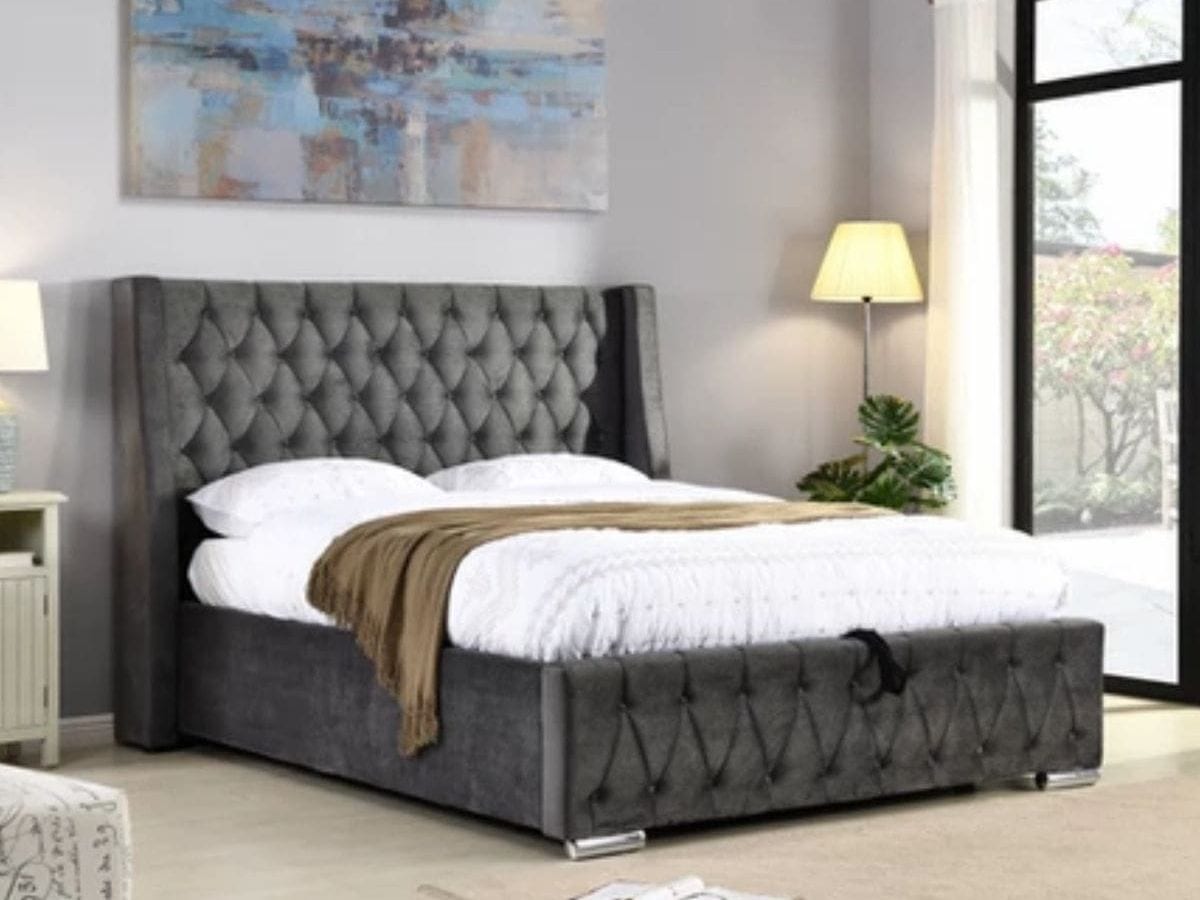 Why we love it: A clean and clutter-free room is the best way to show off your tufted upholstered bed frame, and the Jamie makes this a breeze with a secret storage compartment within. Lift up the mattress — it's simple and convenient thanks to a gas-lift assisted mechanism — and keep spare bedding and more within. Available in two sizes. 
The Kalie bed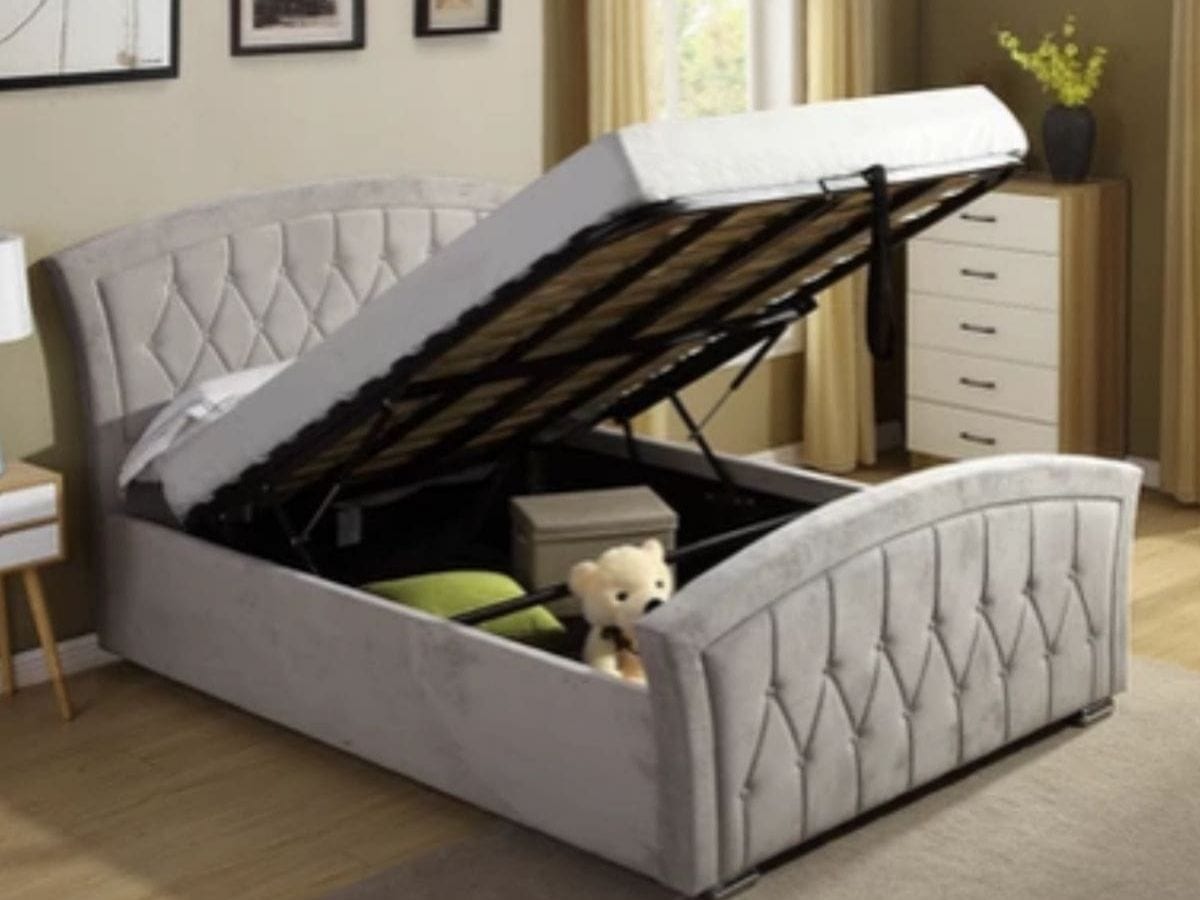 What our customers love about it: Another gas-lift storage equipped option, the Kalie is an in-store favourite, and it's available to buy online as well. Diamond tufting pairs with an appealingly curved head and footboard, and of course there's that convenient under-bed space to stash items when not in use. It's available in two sizes, and if you don't need the additional storage, we have a solid-base alternative as well. 
The Louisiana bed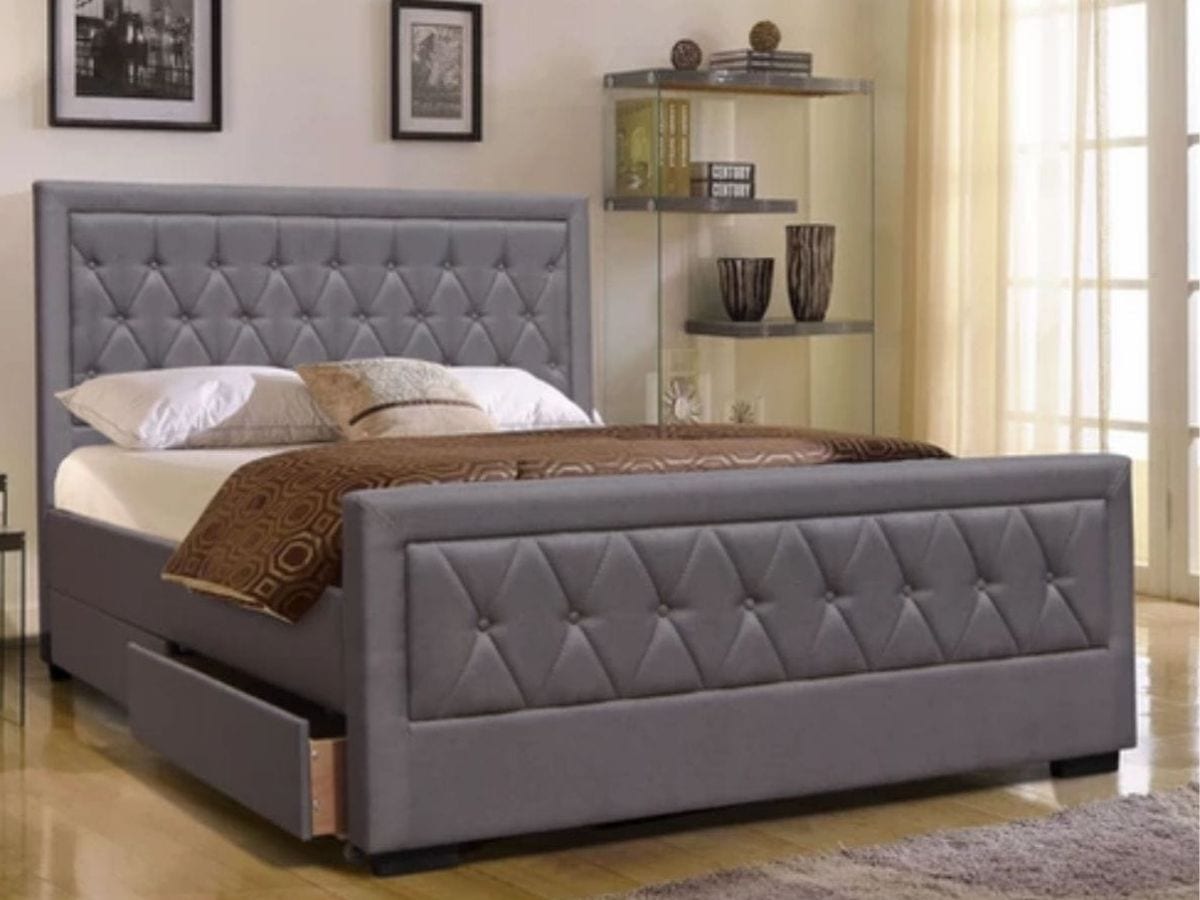 Why it's a top pick: Another storage option for some upholstered bed frames is to have drawers that pull out from the base, and the Louisiana is our favourite tufted example of this. Two under-bed drawers offer ample space for storage, and classic diamond tufting adorns the head and footboard of this bed that's available in a choice of three sizes. 
If you adore one of these tufted upholstered bed frames as much as we do, make it yours today! Order online now or get in touch with our team to help you choose. Then, go to our Facebook page and tell us your favourite; we'd love to hear which tufted beds you love the most!