Wardrobes with Drawers or Shelves – Which are the Best to Buy?
A wardrobe is a key piece of furniture in your bedroom, and almost no room is complete without one. Some rooms feature built-in, integrated wardrobes, but in most cases you can opt for the ideal wardrobe to suit your space and storage requirements. 
Traditionally, wardrobes feature hanging rails for you to keep your clothes organised, but many wardrobes also have other features that will enhance your storage options. Wardrobes with drawers and wardrobes with shelves — or some combination of the two — are two of the most common configurations you can find. 
But what type of wardrobe is the best pick for your bedroom? Read on for our look at some of the best storage wardrobes and some of the highlights available on our Corcoran's Furniture website now.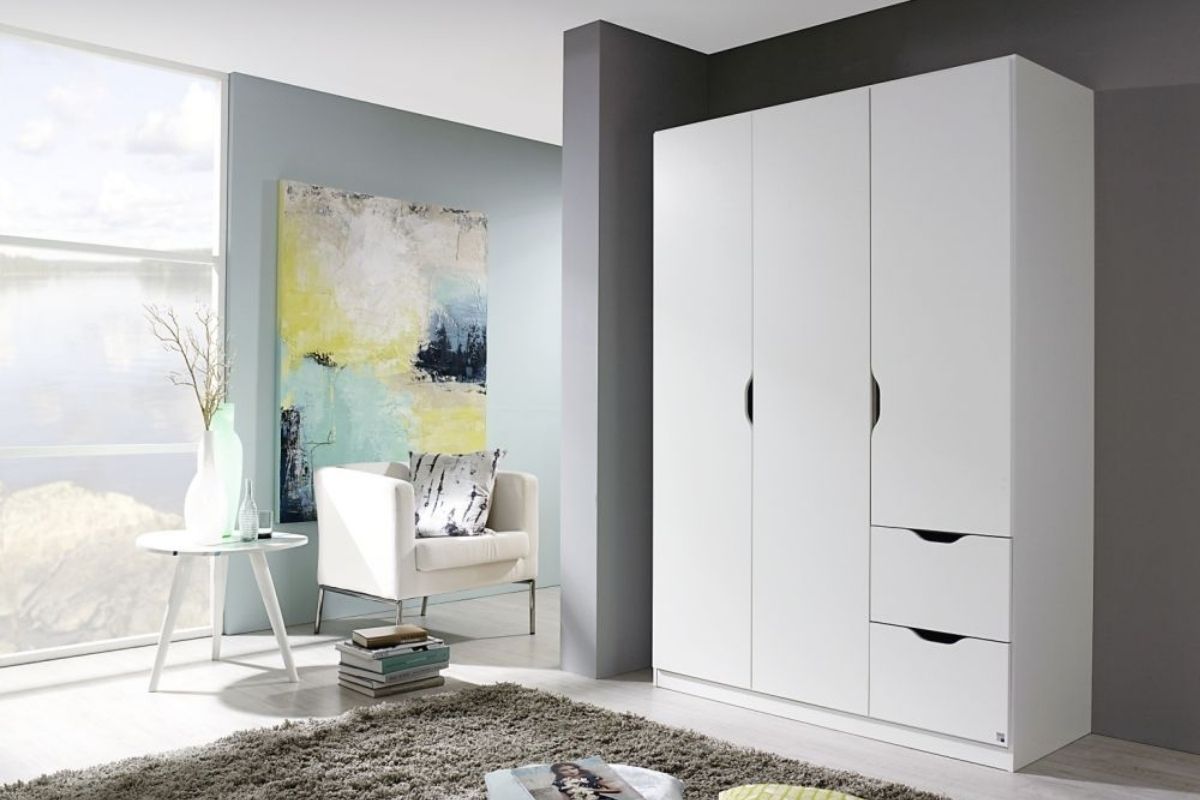 Wardrobes with drawers vs wardrobes with shelves
Wardrobes with drawers or shelves offer similar storage options, letting you add folded clothing or belongings to the closet in addition to hanging items. 
Shelves usually take up part of the interior space of the wardrobe, while drawers are generally a separate compartment above or below the main body of the closet. This placement can help you make your decision on which option you need, based on the size of the wardrobe that will fit in your room or the amount of interior space you need for hanging clothes.
Having either drawers or shelves in your wardrobe is ideal for storing certain types of items. Jumpers, for example, benefit from being folded instead of hung as it avoids stretching the neckline. Shelves are preferable in this instance as you avoid the possibility of knit materials getting snagged on the corners of the drawers when opening and closing. Many wardrobes feature a top shelf above the hanging rail that is also a convenient place for spare bedding or blankets. 
However, there are some clothing types for which drawers are the better option. Small clothing items like socks and underwear will likely fall off shelves when you open the drawer, so storing them in a drawer is much more convenient. You may have a separate chest of drawers for this purpose, but wardrobes with drawers can serve the same function. 
What are combination storage wardrobes? 
Combination wardrobes are those with multiple storage types in one furniture item. In addition to the primary interior space with a hanging rail, combination wardrobes (sometimes simply called 'combi wardrobes') feature both drawers and shelves, to offer the ultimate array of storage options for your space. 
Naturally, combination wardrobes tend to be on the larger side, so if you're working with a small bedroom you may not have the space for this wardrobe type. However, there are still compact versions of the combi wardrobe that can fit into even a tight bedroom space, or you may choose to utilise this wardrobe style in place of having a separate chest of drawers in order to maximise your bedroom furniture setup. 
What are some of the best wardrobes with drawers and/or shelves?
There are so many different options for wardrobes with shelves and/or drawers available on the Corcoran's website, depending on your style, budget, or storage requirements. It can be hard to narrow down the best wardrobe for your bedroom, but we're here to help with a few of our favourites: 
The Gabrielle Grey Gents Wardrobe is an elegant pick with a spacious lower drawer. Ideal for storing folded clothing like t-shirts, or seasonal bedding like blankets or throws, this stylish traditional pick makes the most of its interior space. 
The Francisco White Combi Wardrobe brings every storage solution you could ever need in a bigger bedroom, with drawers, shelves, and a spacious interior that is designed to hold a large collection of clothing and accessories. 
For a more traditional take on the combination wardrobe, the Almeria Acacia and Oak Triple Wardrobe is a timeless pick that features three lower drawers and two interior shelves within its classic painted wood frame. 
Looking for a versatile wardrobe with a compact footprint? The Erne Oak and Ivory Painted Wardrobe is a budget friendly pick that offers an array of shelf shapes within a double-door design, as well as a number of other configuration options. 
The Lagan Oak Double Wardrobe's open lower shelf is an ideal option if you wish to use your closet to store items such as shoes or handbags. A classic oak piece with a natural finish that reveals the grain of the wood makes it well-suited for traditional bedrooms. 
Shop storage wardrobes and more at Corcoran's
From elegant oak to crisp white-painted pieces, mirrored doors to modern looks, the wardrobe collection at Corcoran's Furniture has something to offer every bedroom. When you're ready to refresh your bedroom and add fantastic storage solutions to your space, shop wardrobes online or visit us in store in Kerry or Limerick.