What are Night Stands?
Night stands are an underrated piece of bedroom furniture. Offering you a place to add task lighting such as a table lamp, a spot to set down a book or cup of tea as you get ready for bed, or  a space to keep all your nighttime essentials close at hand, night stands are a small but crucial element of your bedroom setup. 
You might think you know exactly what night stands are, but there is actually more to this furniture type than you might expect. Read on to learn more about night stands — plus, learn the difference between night stands, bedside tables, and bedside lockers. 
What is the history of night stands?
Today, your night stand can hold all sorts of items. You might use a night stand as a table for anything from a lamp to a glass of water, and keep things like skincare and medicine organised and close at hand.
But the original purpose of this piece of furniture at your bedside was much different. Back in the day, the primary function of a night stand in the bedroom was to hold a chamber pot. Indoor flush toilets were not invented until the late 16th century and didn't become widespread until well into the 1800s, so people used chamber pots at night rather than taking a long trip outdoors to the outhouse. 
And the night stand was used as a place to store the chamber pot. This was the surprising origin of the nightstand that few people know about nowadays!
Today, night stands thankfully no longer need to hold chamber pots, but they still keep nighttime essentials close by your bed.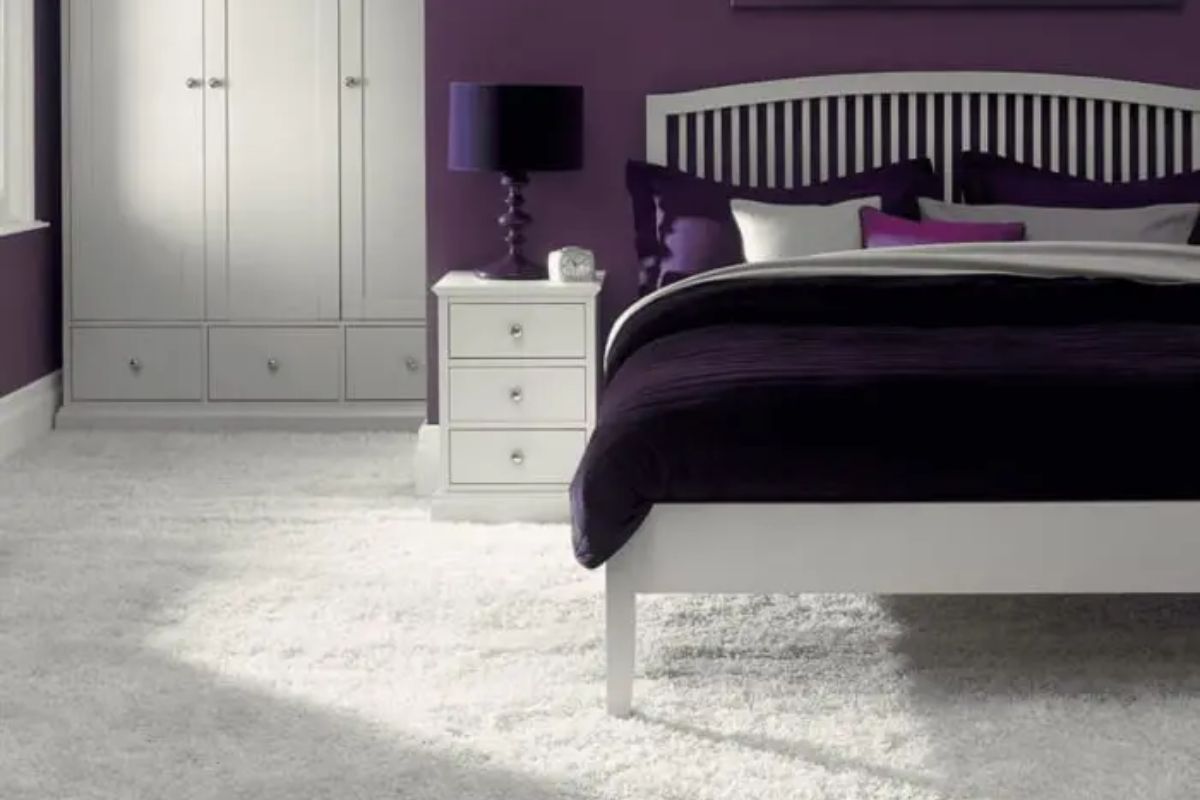 What is the difference between night stands and bedside tables / lockers? 
The terms night stand, bedside table, and bedside locker are often used interchangeably, and for the most part these items serve the same purpose in your bedroom. However, there are some differences between these products that are worth knowing about. 
Bedside tables are generally just that: a table that you set next to your bed. Usually a bedside table doesn't feature additional storage beyond the tabletop, although sometimes it does have a lower shelf or drawer. 
A bedside locker, in contrast, always features a storage compartment. This most commonly  comes in the form of a cabinet with a door that opens on a hinge, although it could also feature drawers. 
Finally, night stands may offer either of the above options in terms of storage features. Night stand can be used as an umbrella term to encompass both bedside tables and bedside lockers, or a night stand may have its own specific details that set it apart. 
Some furniture experts say that night stands are larger than bedside tables and must feature additional storage, while others will use the same names for all of these furniture types. When you are shopping for night stands, it is best to browse the whole category to find the perfect pieces for your bedroom. 
What styles of night stands are available? 
As with all your other bedroom furniture, you have plenty of stylistic options when it comes to night stands. You can find night stands that perfectly match your other bedroom furniture as part of a range, or you can shop individual items to create a personalised and more eclectic look. 
Night stands come in a variety of colours, materials, and designs that offer a huge array of options to suit any design aesthetic and practical requirements. If you prefer a traditional look for your bedroom, then a simple and classic wooden night stand might be an ideal selection. 
On the other hand, for a sleek and modern room a contemporary night stand with metal or glass details might be preferable for your decor. Because of the versatility of night stands, you can find one to perfectly match your style.
Where can I find the best night stands in Ireland? 
When you're ready to shop for night stands for your bedroom, explore the wonderful selection at Corcoran's Furniture. Browse and buy night stands online now, or visit our Kerry and Limerick showrooms to see all your options in person. 
Need help choosing the right night stands for your bedroom? Get in touch with our team and our furniture experts will be happy to help! Or, find some inspiration with these recent bedroom blog posts: