Witchcore: A Guide to this Spooky Yet Stylish Home Decor Trend
Has your Tiktok #fyp suddenly been filled with spooky home decor details and styling that answers the question 'What if a haunted house was actually an interior design dream?' Just in time for Halloween, we're here to explain Tiktok's new favourite aesthetic: witchcore, and how to add elements of this style to your home while still maintaining sophisticated appeal and not just making it look as though you're living in the house from Hocus Pocus. 
By the way, did you know that Corcoran's is now on TikTok? Follow us for styling tips and tutorials, sneak peaks at new products and designs, and more! 
What is witchcore?
Witchcore is an aesthetic that has taken social media by storm across fashion, lifestyle, and home decor trends. And while you might be worried that a witchcore-inspired home will make your visitors think you're casting spells in your spare time, there are plenty of ways to incorporate this trend in a stylish way. So if you love Practical Magic and Harry Potter, or you wish it could be Halloween every day, witchcore could be the home decor aesthetic for you. 
Like its cheerier counterpart, cottagecore, witchcore includes a lot of nature-inspired elements and details that harken back to earlier eras. However, as you might expect, the witchcore version of this home decorating trend offers a spookier take on vintage and organic styling. For example, instead of fresh greenery, you might utilise dried flowers or herbs to give your space a witchy yet elegant look. 
Glass jars filled with spices can offer both convenient and elegant organisation for your kitchen as well as giving the look of a collection of 'spell' ingredients to amp up the magical feel of your space.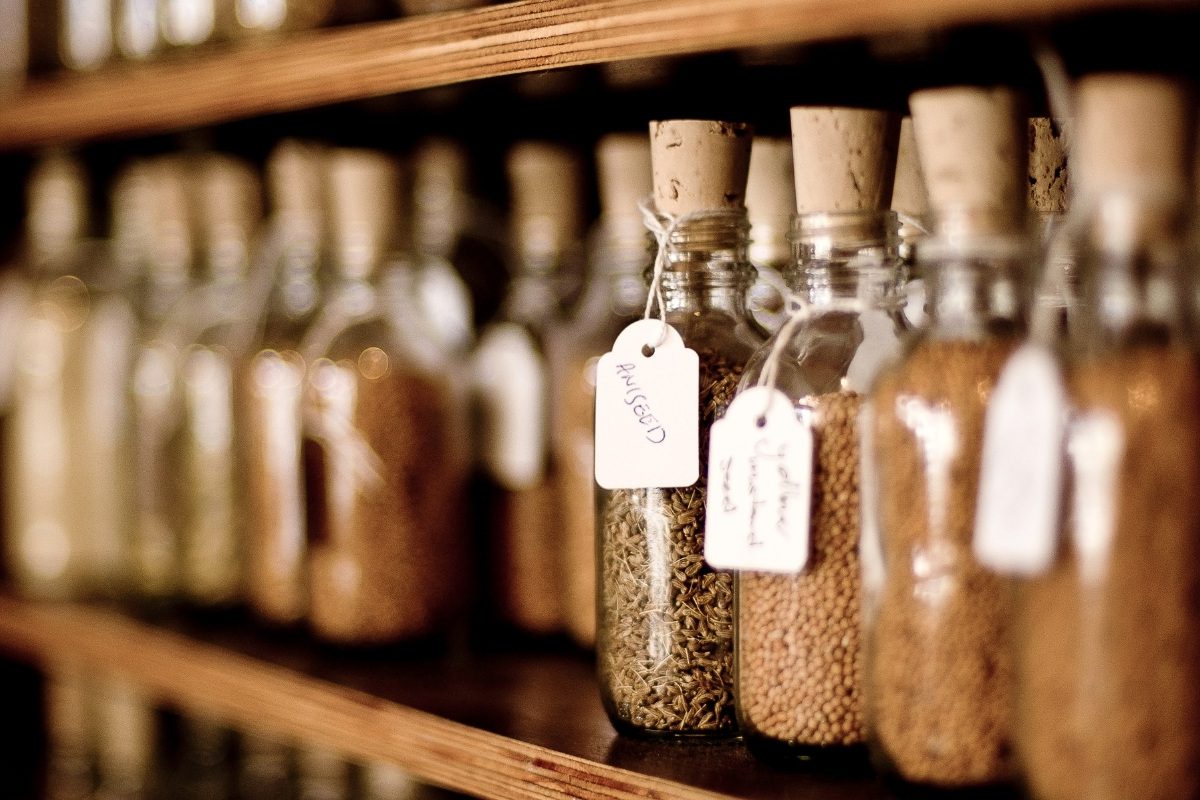 Is witchcore all about the occult?
While naturally you may be drawn to witchcore if you love all things creepy, you don't have to be channelling your inner Blair Witch to embrace this trend. Witchcore shares a lot of similarities with cottagecore, as we said above, so it's perfect if you like the idea of cottagecore but gravitate more toward darker colour palettes. Instead of the bright, white-painted finishes or natural light wood furniture that comes along with the cottagecore aesthetic, opt for darker tones of rich mahogany or washed oak. 
Witchcore also has a lot in common with another aesthetic trend called 'dark academia' — here, again, the descriptor 'dark' doesn't refer to anything evil or occult, but instead a colour palette of charcoals, dark reds, and rich brown wood. Think of the era of poets like Shelley and Byron, of the stately halls of Oxford (or Hogwarts), and of layered, ornate Victorian fashion. 
To this end, bookshelves and display units are an important aspect of witchcore home decorating, not only for holding your novels and textbooks but also for displaying any eclectic trinkets you want to add as accessories. You can go simple here with a rustic set of shelves, or add an ornate unit that is as decorative as it is functional. 
What else should you add to your witchcore home decor? 
Lighting is key in witchcore home decorating. Obviously this is the time of year for candles and fireplaces, and the flickering light of a flame (real or LED) is perfect for an aesthetic that's all about nature mixed with a touch of spooky style. Choose candle holders with coloured glass or with faceted sides to really reflect the light and create an atmosphere. 
Gothic-inspired materials like wrought iron and matte black finishes are also great options for light fixtures and other metal elements. However, don't let your space feel too dark or cold for a real witchcore feel. Decor inspired by witchcraft and magic is less about the occult and more about a connection with nature and creating a purified, safe space for healing and comfort. 
So a witchcore space shouldn't just be about eerie details or creepy elements — you want to create a room that is cosy and relaxing, where you can feel at peace whether you're interested in the spiritual elements or just in the stylistic ones. Make sure to add plenty of cushions, blankets, and rugs in deep hues of green, purple, and grey, and in textured materials like velvet and wool, to create a snug space that fits the theme.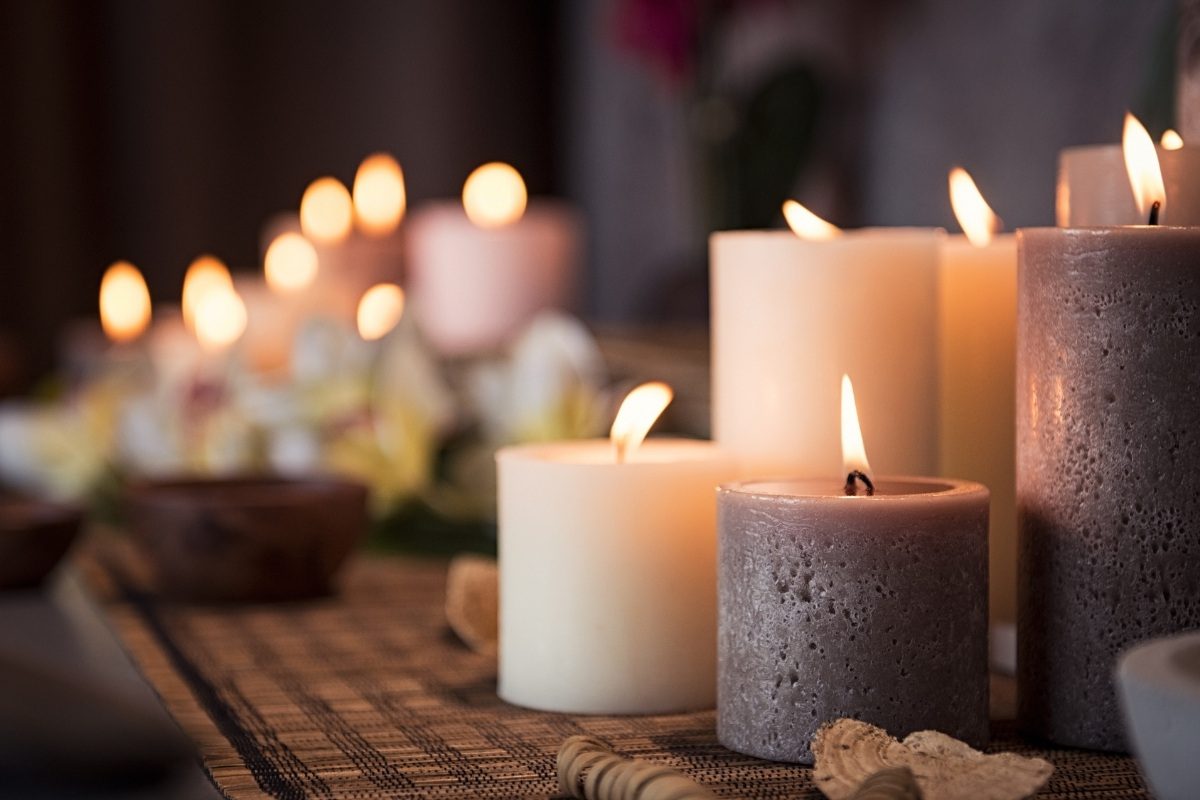 Find witchcore home decor at Corcoran's
You may have imagined that witchcore is only for people who wear their Halloween fancy dress year-round or who want their homes to look like haunted houses, but there are actually some gorgeously witchy ways to add subtle details of this style to your home. 
And at Corcoran's we have an array of elements from mahogany furniture to dark-hued colour palettes to moody light sources that will give your house that witchcore look. Shop online or in-store now, and get your house set up with our magical home decor details. 
Is there a hot social media home decor trend you'd love to incorporate in your home but aren't quite sure how to turn a Tiktok trend into a real-life look? Let us know via our contact form or by getting in touch on our social media! We'd love to cover it in a future blog post.