We're always happy to help you in any way that we can. You'll find answers to the most frequently asked questions right here. If you can't find the answer to your question right here, please get in touch with us by any of the channels listed on our contact page.
If you have any specific questions about an order that was placed in-store, please contact your ordering store with contact details here.
Please note, these FAQs are organised into three categories: 1) Delivery, returns, refunds & exchanges 2) In store purchases 3) online orders.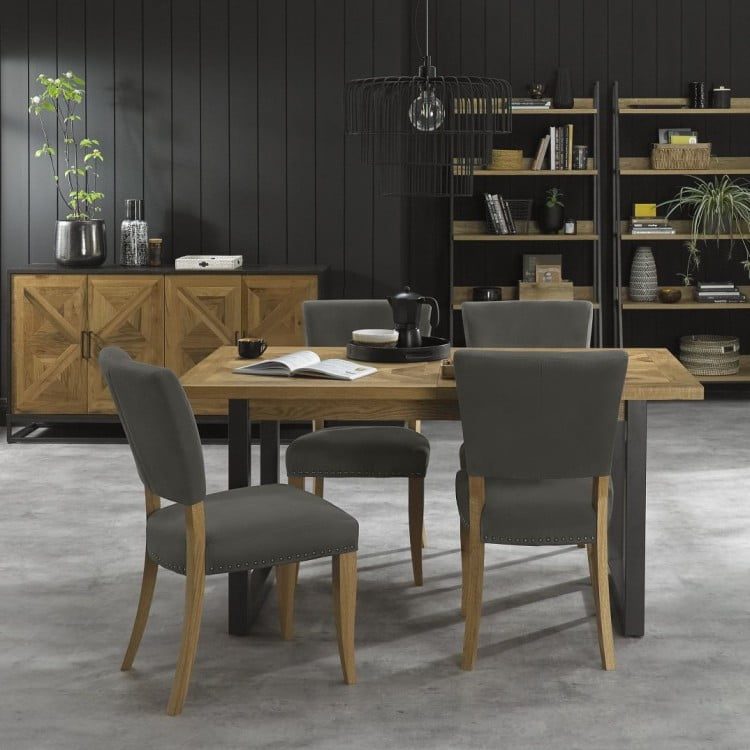 Deliveries, Returns, Refunds & Exchanges
Where do you deliver to?
We deliver nationwide (excluding Northern Ireland) with delivery charges depending on location.
How much do you charge for delivery?
Our delivery charges depend on location and value of the item.
Cork/Kerry/Limerick/Clare
Free delivery on orders over €500 within Kerry, Cork, Limerick and Clare.

€25 delivery charge on orders under €500.
Nationwide
€69 delivery charge for nationwide orders (excluding Northern Ireland)
Can I arrange for my item to be delivered overseas?
Currently we do not deliver overseas.
How long will it take for my items to be delivered?
Furniture items in stock are estimated to be delivered within 1 – 3 Weeks. If your item is not in stock, we will contact you to let you know when we will have it. Once you have received your online email confirmation, a member of our team will be in touch with you by email shortly thereafter (usually within 24 hours, except at weekends).
What happens if I miss the delivery of my furniture?
If you miss the confirmed delivery date and time, our delivery team will return your purchase to our warehouse. We will contact you to arrange an additional delivery date, but please note an additional delivery charge may apply.
If your order is through Fastway and you are not there when they deliver the item, it may be left in a safe location.
Can I delay the delivery of an item?
Absolutely. If the delivery is not suitable you can reschedule up to six weeks after the date of purchase. Please let us know as soon as possible and no later than 24 hours before your delivery is due. If you let us know later than this an additional delivery charge may apply as our trucks will have already been loaded with your order.
Will you assemble my furniture?
Dining tables, bed frames, bunk beds, and some wardrobes and occasional furniture will require assembly. If you wish us to assemble any item there will be a charge for this service from €20-€99 depending on the product you ordered. Please note the assembly of products needs to be booked prior to delivery and for online orders is paid separately to your online purchase. To pay for and arrange your product assembly after making your online purchase, please contact customer service at 064 6691112.
Can you remove my old furniture?
At Corcoran's Furniture & Carpets we can arrange for the removal and disposal of tables & chairs, bed bases, mattresses, and sofas where removal has been paid for. Please contact us on 064 6691112 to arrange for your delivery.
The fees are as follows:
Single mattress: €15
Double mattress: €20
Mattress + base: €30
Table + chairs: €30
Suite: €60
Only a part of my order arrived. Where is the rest of it?
If some of your items are in stock and others aren't, we will deliver in-stock items first so as not to delay. To find out when the remaining item(s) will be delivered contact your ordering store for an update.
What happens if my furniture is damaged on delivery?
Our warehouse and delivery team treat every piece of furniture as if it was their own. Unfortunately, on rare occasions an item may get damaged in transit.
In the unlikely event that your furniture arrives with visible signs of transit damage, write this on the delivery note that you are asked to sign by our delivery partners. Then contact our customer service team at 064 6691112 within three days of your order.
If any items were damaged in transit, this must be reported to us within three days of delivery of the item.
If possible, please return all items to us in the original packaging complete with all documentation that belongs to it. As an alternative, we may arrange a technician call out to fix minor damages, or we may arrange an uplift and replacement of your item for you. We will then issue a) a replacement or b) a full refund (online orders only) once we receive the item(s).
My item is faulty. What do I do?
In the unlikely event that your furniture is faulty please report to us within three days of noticing the fault by emailing us at [email protected] with your contact number, a brief description of the fault and include pictures where possible. Please note that you may be required to conduct a diagnostic via telephone to ensure the fault can't be immediately rectified.
If the damage requires more intensive investigation, we will then either arrange for a technician to call to your home, organise a collection of the item, or if convenient you can personally return the item to your nearest store.
What if I receive an incorrect item?
On the rare occasion you receive an incorrect item in your order contact us at 064 669112 or email us at [email protected] within three days of your order. Please do not remove the item from its packaging. We will arrange for the collection of the incorrect item free of charge and replace it with the correct item as soon as possible.
What if my furniture does not fit?
When you order your furniture, it's crucial to check that it will fit through your home's doorways and entrances by measuring all doors and stairways as well as the chosen space as carefully as possible. While this furniture can be returned for online purchases, it does create a lot of inconvenience on both sides in arranging for a new delivery of furniture with suitable measurements.
What's your online returns policy?
While we at Corcoran's Furniture and Carpets are endeavoured to selling a wide range of fabulous furniture and home improvement items at exceptional prices, we understand there may be an occasion where you decide to return or exchange something you bought from us online.
With reference to the Distance Selling Regulations, if you change your mind and would like to return your order after delivery, you have a cooling off period of 14 days. You can do so for any reason – even if you simply changed your mind.
However please note you must inform us within 14 days of receiving your item of your intent to withdraw from your contract. From that date you will have an additional 14 days to return the item to us, for which you will be responsible for covering the cost. We can also arrange to collect the item from you, however please be aware this will be subject to a collection fee which will be deducted from your refund.
You must also ensure that the goods are in an "as new" condition on return and in the original, undamaged packaging. You must not have used or installed the item or we may seek to recover the costs from your refund amount.
Within 14 days of receiving the item being returned we will issue your refund.
Due to hygiene reasons mattresses and mattress toppers that have been removed from their packaging cannot be returned under any circumstances. Similarily, custom orders can not be returned.
Please note purchases completed in store have a different returns and cancellation policy.
How do I return a product that I purchased online?
If you purchased online and wish to return a product, please call us on 064 669 1112 within 14 days of receiving your order. Please be aware you are responsible for returning your order to our store.
Alternatively we can arrange to collect the items and a collection fee, which may or not be higher than the initial delivery fee will incur. Except in instances where the item is faulty, you will bear the costs of returning the item to us. As you are responsible for the product until it is returned to us, you must take good care of the item and use a recorded delivery service as proof of purchase.
What is your returns policy for in store purchases?
For in store items we will issue a credit note should you need to return an item. You must return your item within 14 days with proof of purchase, unopened and in its original packaging.
Items must be returned within 14 days with proof of purchase, unopened and in a saleable condition. Returned products will be subject to a re-stocking charge of 20% of the original price to cover administrative and other costs. Please note floor models or clearance items are sold as seen and cannot be returned. Custom orders also cannot be returned.
Where is my closest store?
What are your stores' opening hours?
Killarney, Tralee (Manor Park & Rock St), and Newcastle West are open Monday to Saturday 9.30 am to 6.00 pm and 1.00 pm to 6.00 pm on Sunday.
Our Cahersiveen store is open Monday to Saturday 10.00 am to 5.30 pm and 1.00 pm to 5.30 pm on Sunday.
Are the prices in store the same as online?
The price you pay in store may differ from the price you pay online due to a specific promotion or exclusive in store sale. We can only honour prices as per where purchased, whether in store at one of our locations or online. The sale prices you see on this website apply solely to online purchases with no bearing on our in-store prices.
Furthermore, while we make every effort to keep our website pricing up to date and accurate, it is also possible that the price you purchase your online item at, may be the result of a technical or human error. In these rare instances we won't send out the order until we have received confirmation that you are happy to order at a new price.
What payment methods do you accept in store?
We accept cash and all major credit cards in-store. You can also place a deposit on an item in-store with a minimum 50% deposit payable, the balance of which must be paid at least three days before delivery or collection can take place. Please ask a member of our sales team in-store for further information on this option. Please note we do not offer cash on delivery as a service
Are all of the products on your website in store?
Unfortunately, we cannot guarantee that all the products on our website will be available to view in store and vise versa. You can always contact your closest store to see if the product is in store for viewing.
If a product is out of stock in my local store, can the item be transferred from another store?
Yes. This can be arranged once the item is in stock in another store. If the item is out of stock in all our shops, you can still order or reserve the product and we will notify you as soon as it is back in stock.
Do you offer finance or payment plans for in store purchases?
Can I order an item online and pay cash on arrival?
Unfortunately not. We do not offer a cash on delivery service. You must pay for your item in full for online purchases.
Do you offer finance or payment plans for online purchases?
While we offer finance, we currently cannot offer it on online purchases. To apply for finance for use in any of our stores, click here for more information. If you are local to the Killarney area you can also avail of the affordable loan package through your credit union for in store purchases.
How secure is shopping online with Corcoransfurniture.ie?
We take security very seriously at Corcoransfurniture.ie so that you can shop on our website in complete confidence. Any information you enter on our website is protected by an SSL certificate. We also don't directly handle any payments, with these being handled externally by two universally accepted and renowned payment methods; Stripe and Paypal both of which offer the protection and assurance you need when making an online order.
Are your prices in store the same as online?
Due to a specific online promotion or an individual in store sale, the prices you pay in store versus online may vary at times. We can only honour prices as seen where the item is purchased from, whether online or in store. The sale prices you see on this website apply solely to online purchases with no bearing on our in-store prices.
While we strive to keep our website pricing up to date and accurate, it is also possible that the price may be the result of a technical or human error. In these occasional instances we won't send out the order until we have received confirmation that you are happy to order at a new price.
Do I have to create an account to make an order?
There is no requirement to create an account to make an order. You can checkout as a guest. However, we recommend creating an account in order to have access to your previous orders and for faster checkout on future orders.
What payment methods are accepted online?
We accept debit cards, MasterCard, Visa, PayPal, gift vouchers and most other major credit/debit cards.
We currently don't accept payment online via cash or cheque. We also offer 0% APR Finance for in store purchases.
How do I make an order online?
Ordering online is a simple process.
When you have found the product you wish to buy, simply select quantity and any options such as colour, size etc, and then click on the green "add to cart" button.
If you want to view the item you intend on purchasing at any time, you just click the basket that appears on the top left hand corner of the page. From here you can view your cart to make changes such as edit quantities or delete items. If you're ready to proceed with the order, click "checkout"
You've now reached the order form. Enter your personal details and whether or not you want it shipped to a different address. Lastly proceed to order through your preferred secure payment gateway (Paypal or Stripe). You will receive a confirmation email with an order number as soon as your payment has been processed.
Can I make changes to my online order once confirmed?
To change your order before online delivery please contact customer services on 064 6691112 or email [email protected]
Please note any changes made after your confirmed order may result in the order taking longer for delivery. at least one working day prior to the scheduled delivery date to amend or cancel your order.
Do I need to register for Stripe or Paypal?
With Stripe or Paypal you can make a once off secure payment without registering. Stripe is a very simple process with customers needing a debit or credit card in order to pay.
Paypal allows you to pay as a guest. However, signing up is recommended in order to avoid the hassle of entering your credit card details for future purchases. Paypal uses extensive measures to safeguard your bank account or credit card details.
Can I cancel my online order?
To cancel your online order before delivery please email us at [email protected] or call 064 669 1112. Please note if your item has been shipped or delivered there will be charges for delivery and uplifts.
Will I get an order confirmation?
Yes. Shortly after placing an order you will get an order confirmation email with an order number and details of your purchase. If it is not in your regular email, please check your junk folder.
I've just placed an order, what happens next?
Once you've placed an order you will receive an email order confirmation with your order number and contact details.
A member of our team will then send on a further email (usually within 24 hours, unless your purchase was made over the weekend), explaining the next steps. If you have opted for home delivery, a member of the team will usually contact you by text message with confirmation of your delivery date and time.
Can I order from Corcransfurniture.ie website and then collect from my local store?
We are not currently running a click and collect service, but plan to in the near future. However, if you contact your closest store they may be able to arrange for a transfer of the website item for in store collection. You can find your closest furniture store here for contact details.
How do I track my order?
If you would like to check the status of your order, please email us at [email protected], contact us via Live Chat or Facebook Messenger or call us on 064 6691112 for further assistance.
How do I pay for an item on your website when I don't want to order online?
If you don't want to order online there are a couple of additional options available to you. You can contact us on Messenger here or Live chat on our website and a sales advisor can arrange to process your order over the phone.
You can also visit any of our five retail stores throughout Cork and Kerry and make a purchase in-store. Our knowledgeable and friendly sales assistants will be delighted to help you with any queries you may have. Go here for a full list of our furniture retail stores.