Why Should Abstract Rugs be Used as Part of a Modern Décor Style?
An area rug is an ideal accent for almost any room. Whether you have low-pile carpet, tiles, LVT, or hardwood flooring, a rug can add soft texture, a pop of colour, and more to your home. 
When you're looking for a rug that offers the perfect finishing touch  to a room, you'll want to consider the size, colour, pile height, and pattern that is best suited to your decor. And if you want a modern decorating aesthetic for your home, then abstract rugs should definitely be on your radar. 
We love the artistic styling of abstract rugs, and the variety they offer to enhance contemporary interior design. Read on to learn more about the benefits of abstract patterned rugs and how you can incorporate these gorgeous flooring accessories into your home.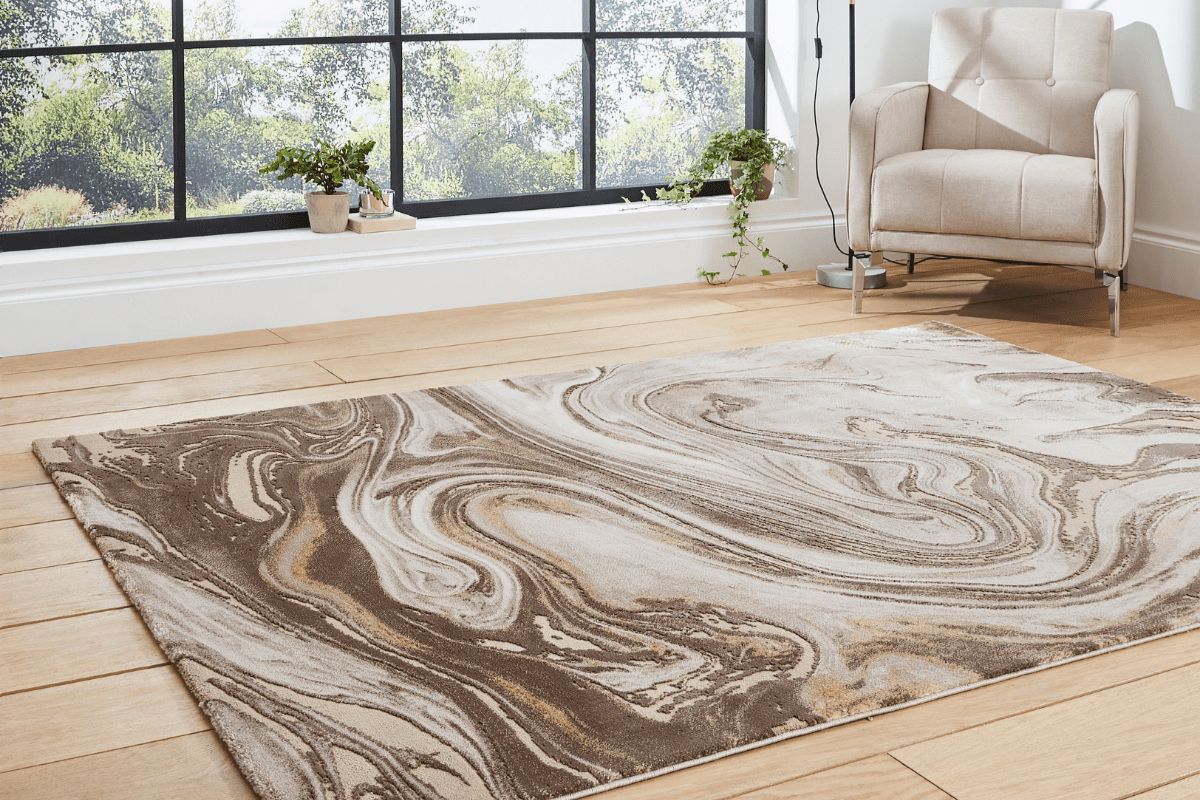 What are abstract rugs? 
You can buy rugs in solid hues or with patterned motifs, and there are a number of patterns that are common. Traditional rugs may have an ornate Turkish or Indian-inspired designs, while modern rugs often use bold geometric patterns. There are also rugs with nature motifs such as botanicals, florals, and birds or animal prints. 
Abstract patterns are another option for contemporary rugs. These rugs do not have a single, identifiable pattern but instead feature an array of colours and shapes, and may even have varying pile heights across a single rug to give a unique texture. 
Even though abstract patterned rugs do not have a particular motif, they still offer 'themes' in a way — you might opt for a rug with a swirl pattern, or you might prefer one with a sunset-inspired gradient. Or, you may choose a rug that is simply adorned with random splashes of colour for an extra eclectic look.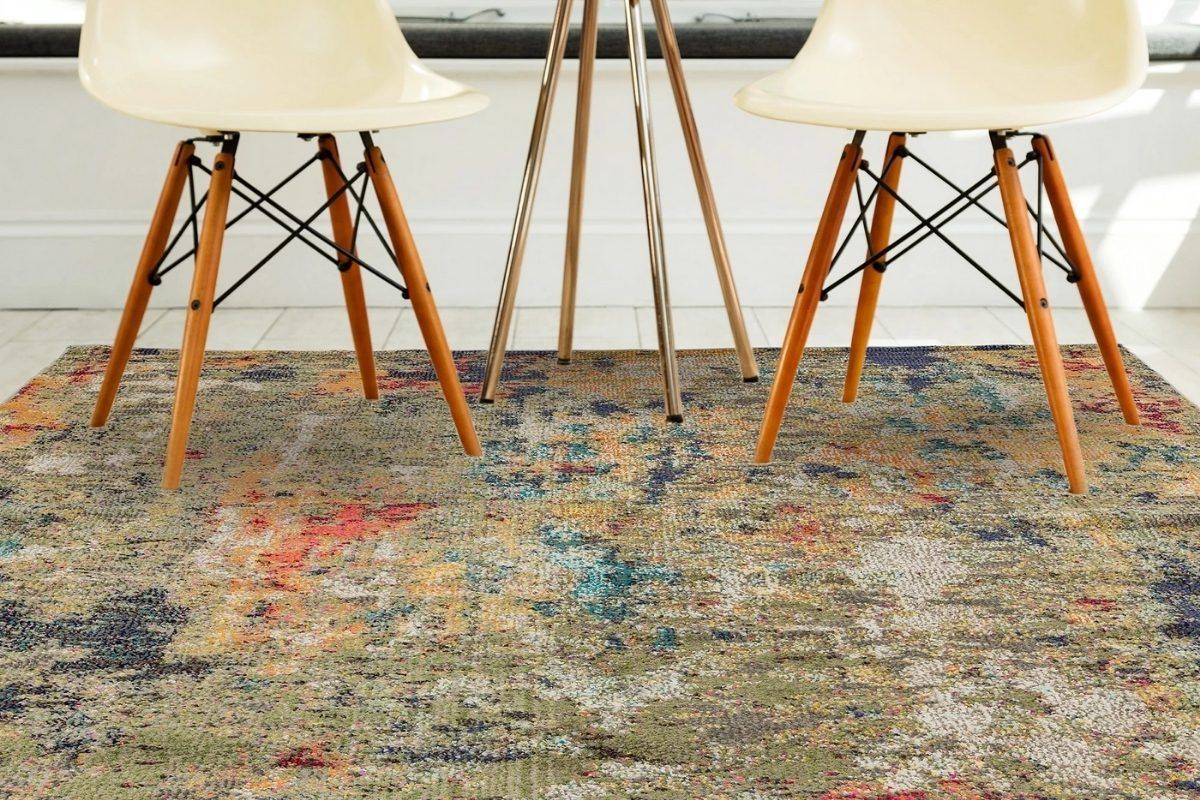 How are abstract rugs made? 
Just as with traditional rugs, modern rugs are made through a number of methods. Some abstract rugs are hand-tufted or hand-hooked, while others are machine woven. 
Many modern rugs are made from a polypropylene/polyester blend or a blend of acrylic and viscose, offering hard-wearing durability ideal for a high-traffic household. 
You can also find rugs in an array of sizes and with a variety of pile heights, so you can choose a rug that is the right size and height to suit your furniture and floors.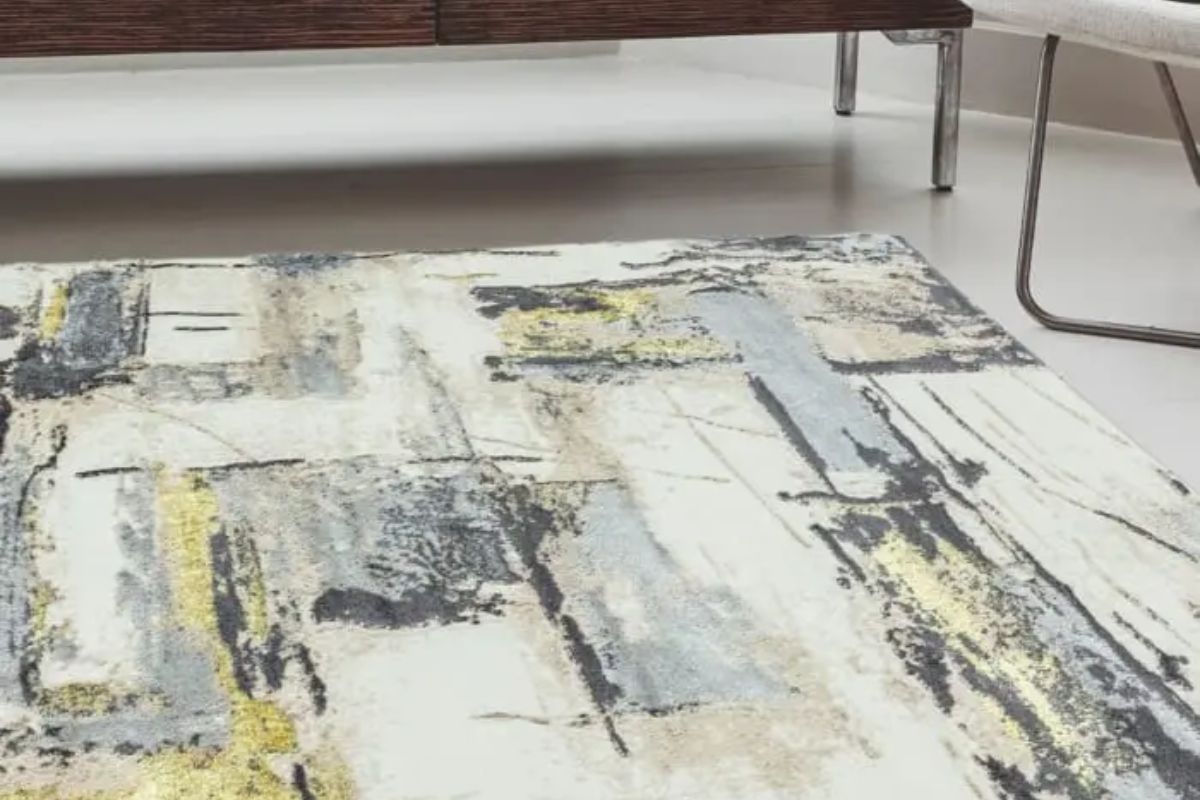 What are the best colours for abstract rugs?
Because there is so much variation in abstract rugs, and because this style of rug does not have a defined pattern, one of the best ways to choose the ideal rug for a room is based on colour. 
Choose a rug that has a colour palette that complements the hues in your furniture, walls, or window treatments. Selecting one or two colours from your furniture or colour scheme and matching them to colours found in the rug will let it mesh effortlessly into your decor. 
Looking for something bolder and more vibrant, or trying to bring a vivid accent to a monochrome colour palette? Add contrast by opting for a rainbow rug to bring a pop of colour to a neutral space. 
On the other hand, there are also plenty of modern rugs that still maintain a classic colour scheme, so if your room is bright enough as it is, choose an abstract rug with a neutral colour palette so as not to overwhelm the space.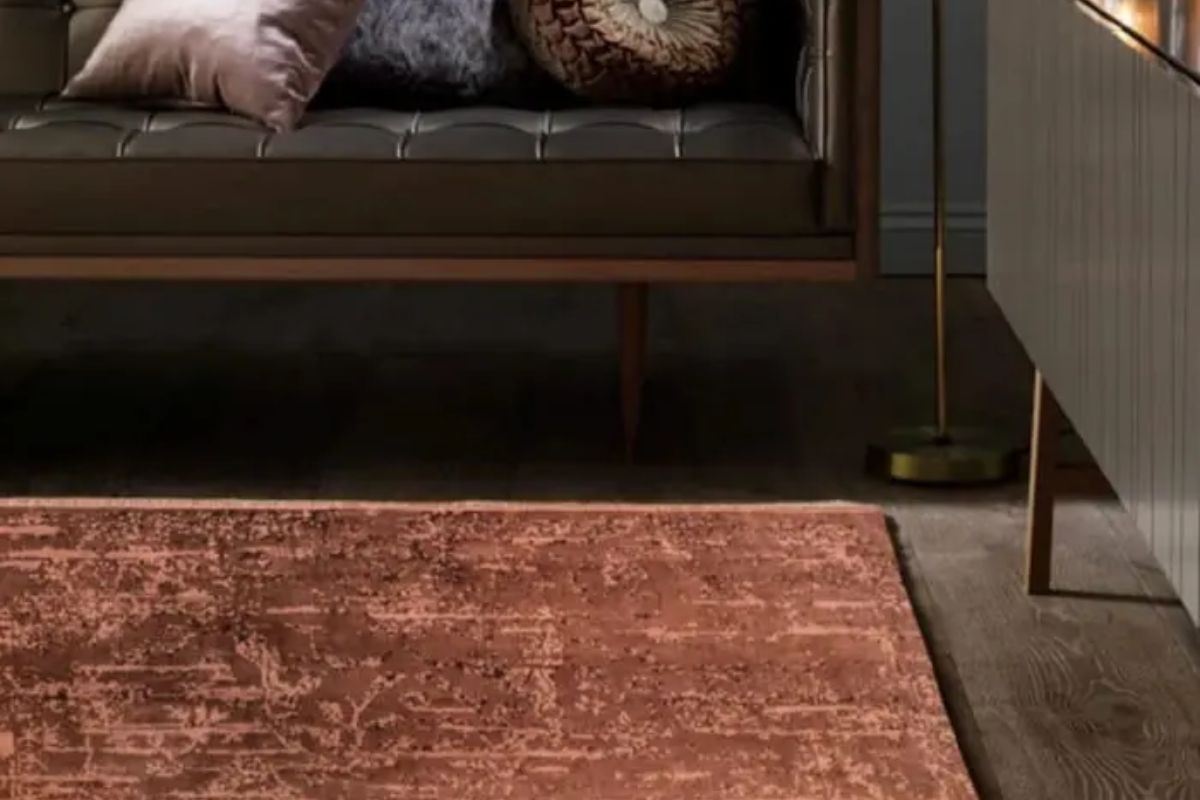 What style of abstract rug is best? 
You might also consider the best type of abstract rug to fit in with your furniture. One common motif seen in modern rugs is a distressed, linear pattern, and this is often a perfect pick to contrast with the clean lines of contemporary furniture and add a more organic element to a space that could otherwise feel cold and stark. 
Likewise, if your overall decor aesthetic has a particular vibe — such as natural, futuristic, or artsy — you can select your rug's 'theme' to match the aesthetic you're after.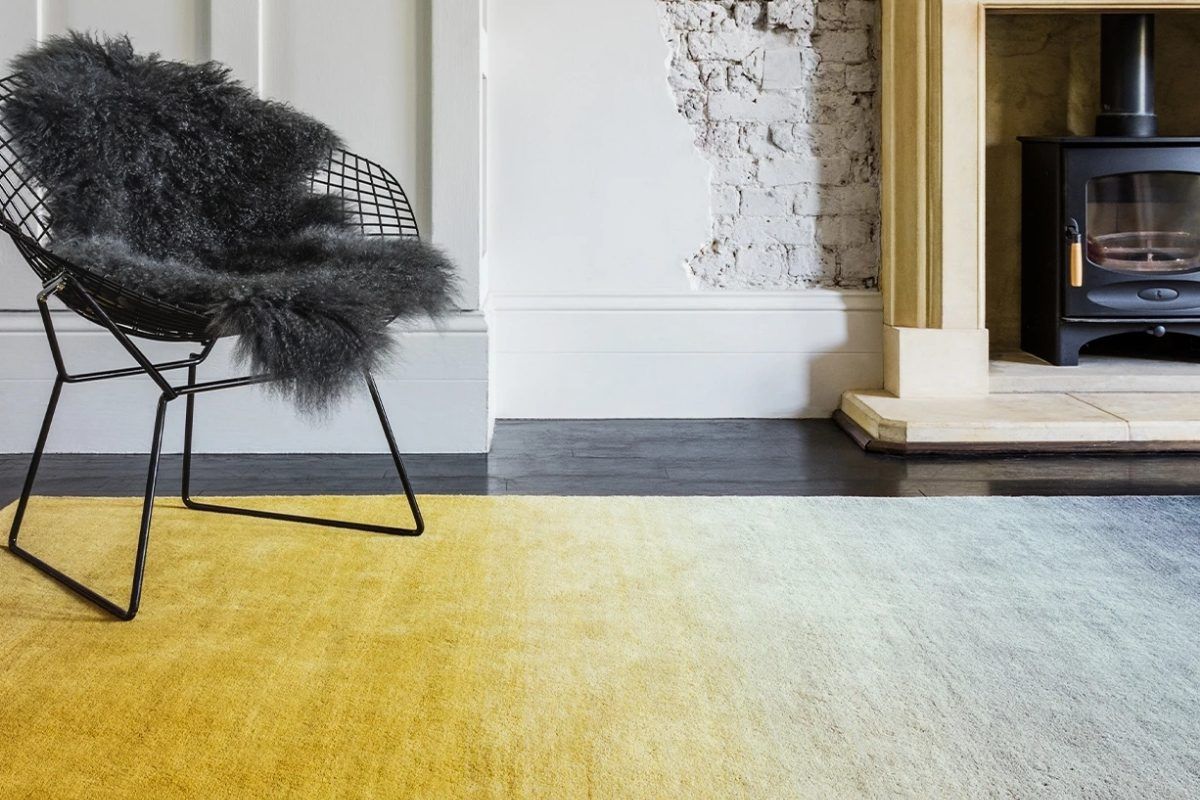 Abstract rugs, flooring essentials, and accessories of all sorts
For abstract and traditional area rugs, and every type of flooring to sit beneath them, Corcoran's is your one-stop shop for floor to ceiling interior decorating. Shop abstract rugs online now, and visit your nearest Corcoran's store to learn about all the flooring and tiles available from our superior collection. 
Our flooring experts are also available to help you find the best options for any room — just get in touch via our website or send a message to our Bathroom, Tile, & Stove Centre Facbook and our specialist team will be happy to answer all your questions. 
Plus, shop a fantastic range of accessories and home decor online and in store, and find everything you need to bring modern style to your space and make your house a chic yet comfortable home.