Interior Design Ideas – Modern Autumn Furniture Style
Autumn is here, and it's one of our favourite times for seasonal decor. If you love rustic looks, warm-toned details, and cottagecore-inspired aesthetics, then autumn furniture and decor may be your favourite as well. 
But how do you dress your space for the season without making your room look more like a haunted house than a cosy autumnal dream? We've gathered some of our favourite autumn-themed design ideas to share and celebrate the season. 
Warm up a room with accessories
Autumn brings with it a chill in the air, and while it's not quite winter weather yet, it reminds us that colder days are on the way. But you don't have to despair — embrace this transitional season by adding accessories that are ready to make the most of a chilly evening. 
Unless you're a celebrity or a professional interior designer, you're probably not creating a completely new home furnishing setup every season, so accessories are a great way to reflect the time of year on a budget and without too much effort. 
Ideal accessories for autumn: chunky knit throws, soft cushions, and plush, high-pile area rugs. Layer blankets and cushions over your sofas and seating to create a snuggle-ready setup that's perfect for longer, colder evenings. And make sure you're not stepping out of bed onto a freezing floor with your bare feet by adding a shag rug to the side of your bed. 
In addition to the cosiness of adding soft textiles to your space, you can also bring warmth to your autumn furniture and decor with the look of your seasonal accessories. Choose warm-toned pieces in colours like terracotta, marigold, and pumpkin to evoke the look of changing autumn leaves and the inviting flicker of candlelight.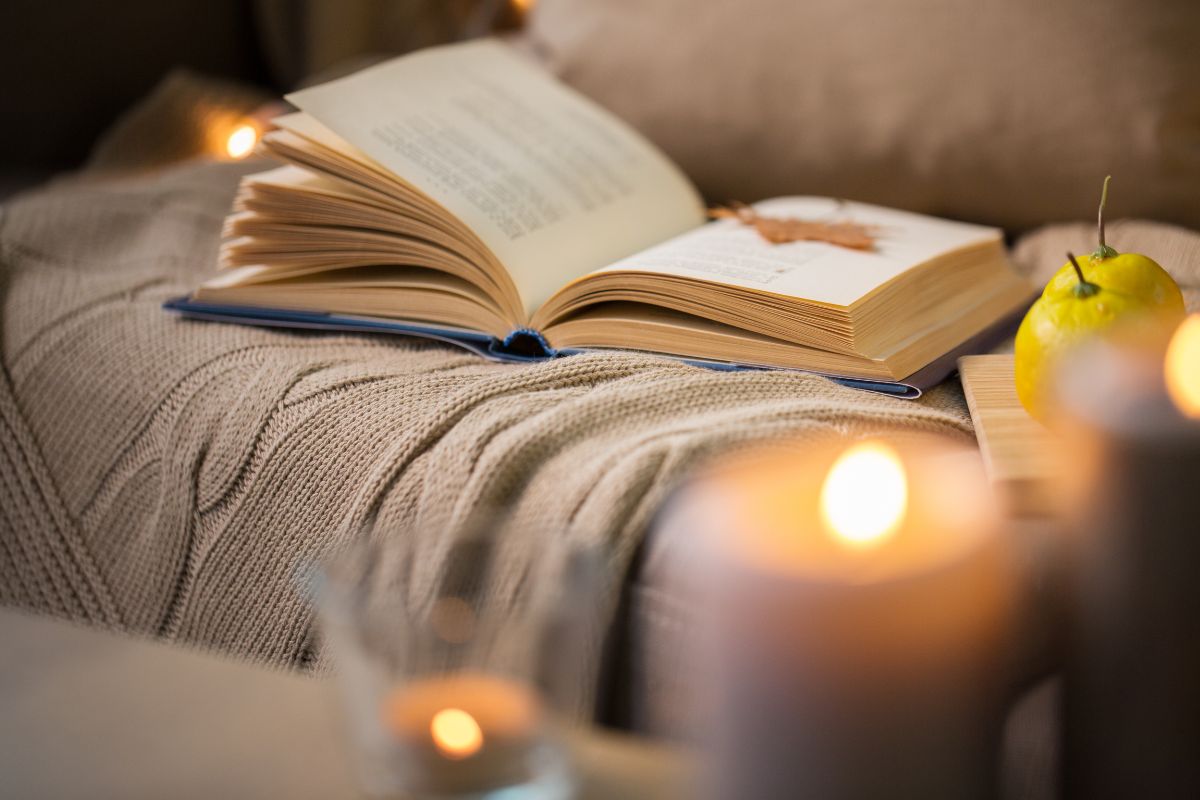 Swap out florals for seasonal alternatives
We love to brighten up a room with a beautiful real or faux bouquet of flowers. And while florals are better for spring and summer and should be replaced with something more seasonally appropriate when colder weather comes, you can still bring natural inspiration into your space in a way that matches your autumn furniture and decor. 
Obviously as we get closer to Halloween, a jack'o'lantern can add a playful, natural accent to any room. However, even in early autumn you can use pumpkins or other decorative gourds to create a seasonal centrepiece for a dining table or coffee table, or to set up a decorative display on a sideboard or console table. You can even paint the pumpkins, or get fake gourds in any hue, if you're looking to create a particular colour palette.
Not ready to give up on flowers until springtime comes? Faux flowers will last all year long, even when the flowers outside disappear until the warmer weather returns. If you're looking to evoke autumnal style but keep your floral decor, swap out pastel flowers for blooms in darker, jeweltone hues like royal purple, emerald green, and burgundy. 
Autumn is also a great time to have the kids help you with some DIY projects. Think garlands made from leaves and acorns, or door wreaths crafted from twigs to add some organic autumnal styling to your space.Get the perfect decor piece on a budget while keeping autumn as the focal point behind your project inspo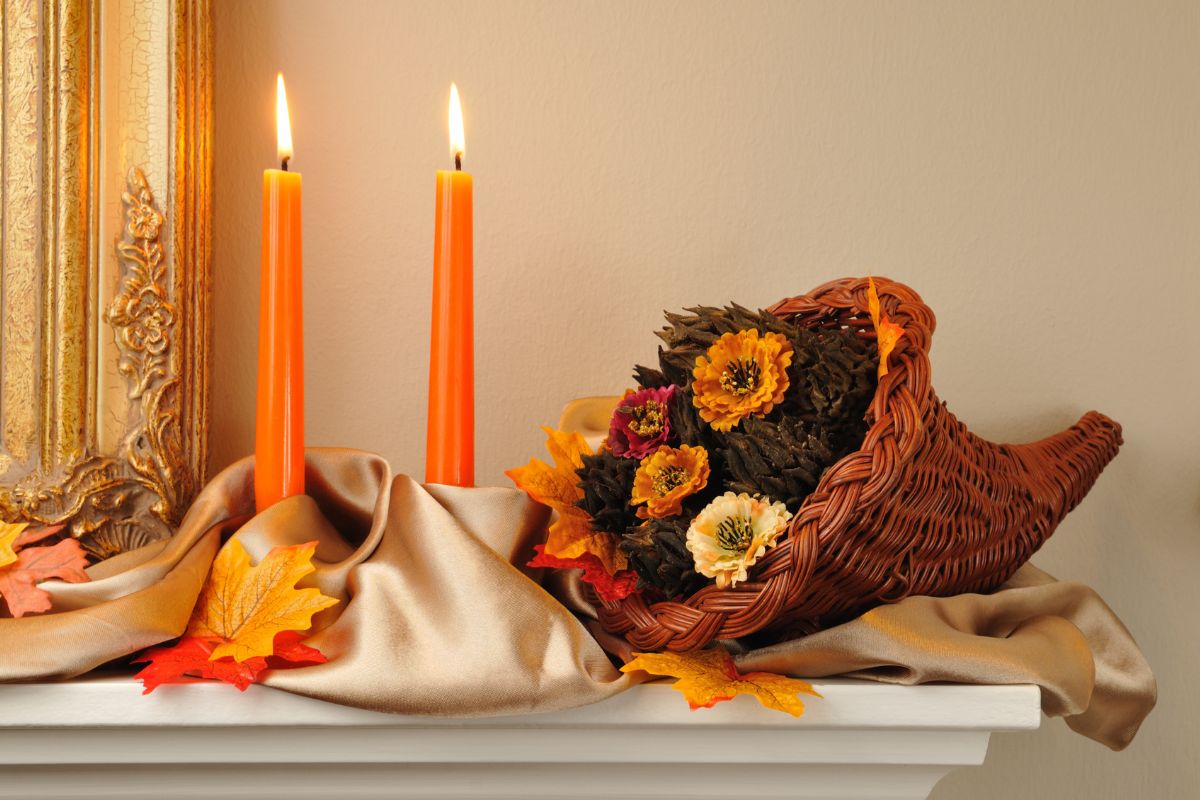 Set up your stove in style
As the temperature drops and the nights get longer, you might find yourself turning more often to your stove or fireplace. Not only is this autumn furniture type a practical way to stay warm through the colder months, but you can also use your fireplace or stove to add a touch of season style to your home. 
If you're deciding on the ideal colour for your fireplace, don't be afraid to choose a shade that is suited for autumn furniture. Your fireplace won't command notice when it's not in use, but when it's in-season and blazing with heat and light, it will draw attention and fit the autumn theme.
And if you have a fireplace or wood burning stoves, you can even turn your fuel stores into a decorative addition to your space. Instead of simply stacking wood in a pile next to the stove, put it in a decorative crate or basket. Create a rustic look with a homey feel that is perfect for the season, while also keeping it organised and close at hand.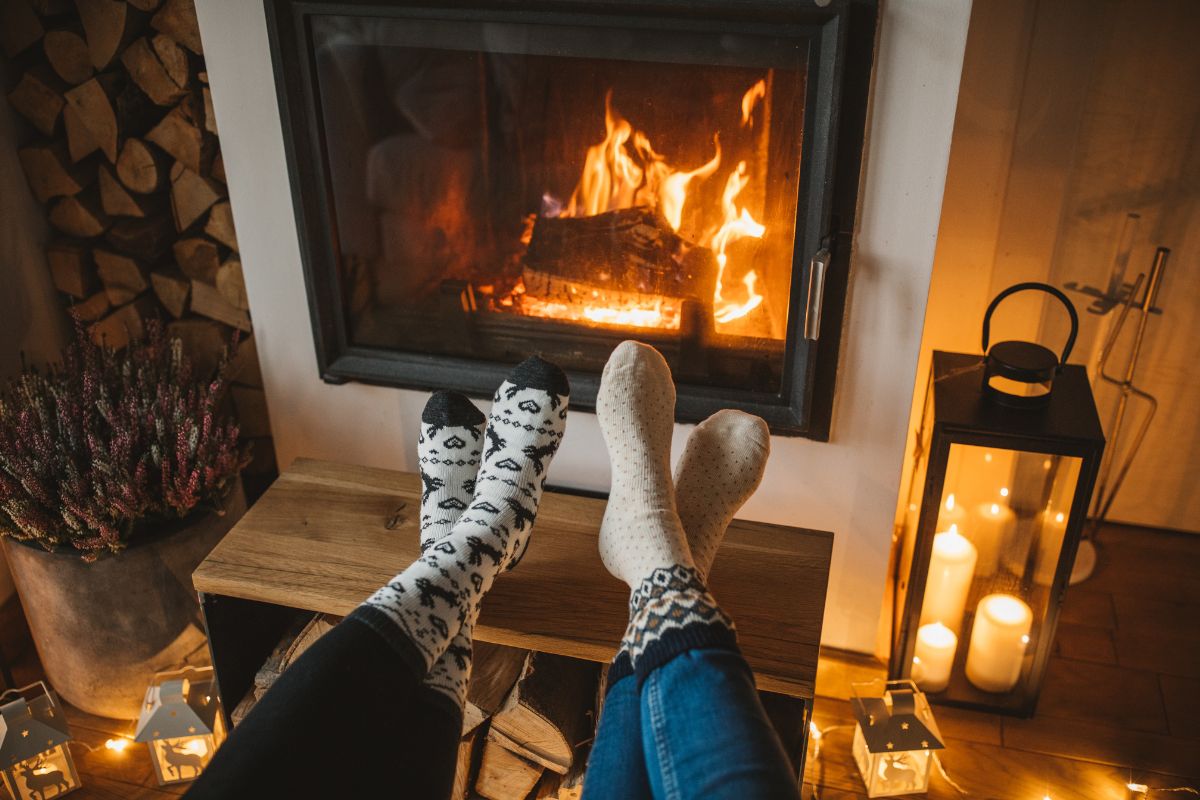 Autumn furniture and decor, and style for every season at Corcoran's Furniture
Most of us are not completely redecorating our homes every season, but you can still add touches of autumn style with autumn furniture and decor. Incorporate small, seasonal details and get that perfect fall flair for any room. 
Shop accessories and more at Corcoran's Furniture and get set up for colder weather with cosy yet stylish pieces that are ideal for the coming months. Visit us in-store at any of our Kerry and Limerick showrooms for a fabulous collection of autumn-ready furnishings, or shop now online from the comfort of your home.
Looking for more inspiration? Check out these other blog posts that will help you embrace the changing seasons with ease: