Boho Decor with a Chic Twist 
When you search for bohemian or boho decor on Pinterest or Instagram, you'll find a lot of different styles falling under this same umbrella. Originally named for the bohemiens, a group of wandering artists living a free-spirited lifestyle in 19th century France, bohemian style today incorporates elements of everything from 1950s Beat culture to trendy beachside resorts in Bali and Mexico. 
Boho decor shares some features with other charming styles like coastal and cottagecore, but it brings its own special details to create an airy, artsy look in your home. Read on for our best tips for adding breezy boho decor to your space. 
Lived in but still sophisticated boho decor
Boho decor is a favourite because it offers a comfortable, lived-in look, and you don't have to stick strictly to one exact style because it's an eclectic aesthetic. So if you love a super modern, geometric sofa but you want mid-century style accent chairs, you can pair the two in your bohemian home. If you want to display all your souvenirs from holidays over the years, or your child's finger paintings alongside your professional wall art, you can do that as well. 
However, because of this mix-and-match look and feel, boho style can sometimes be seen as immature, something you choose when you're young and have to style your home with a melange of hand-me-downs and secondhand finds, but that you should grow out of when you can afford a matching furniture set. 
Well, we're here to say that's just not true. You can enjoy boho decor at any age or any stage in life, and you can create a bohemian decor look that maintains chic appeal. We recommend starting with a blank canvas — white walls (choose a hue with a slightly warm tone for a welcoming feel) ensure you won't end up with clashing colours that feel too mismatched.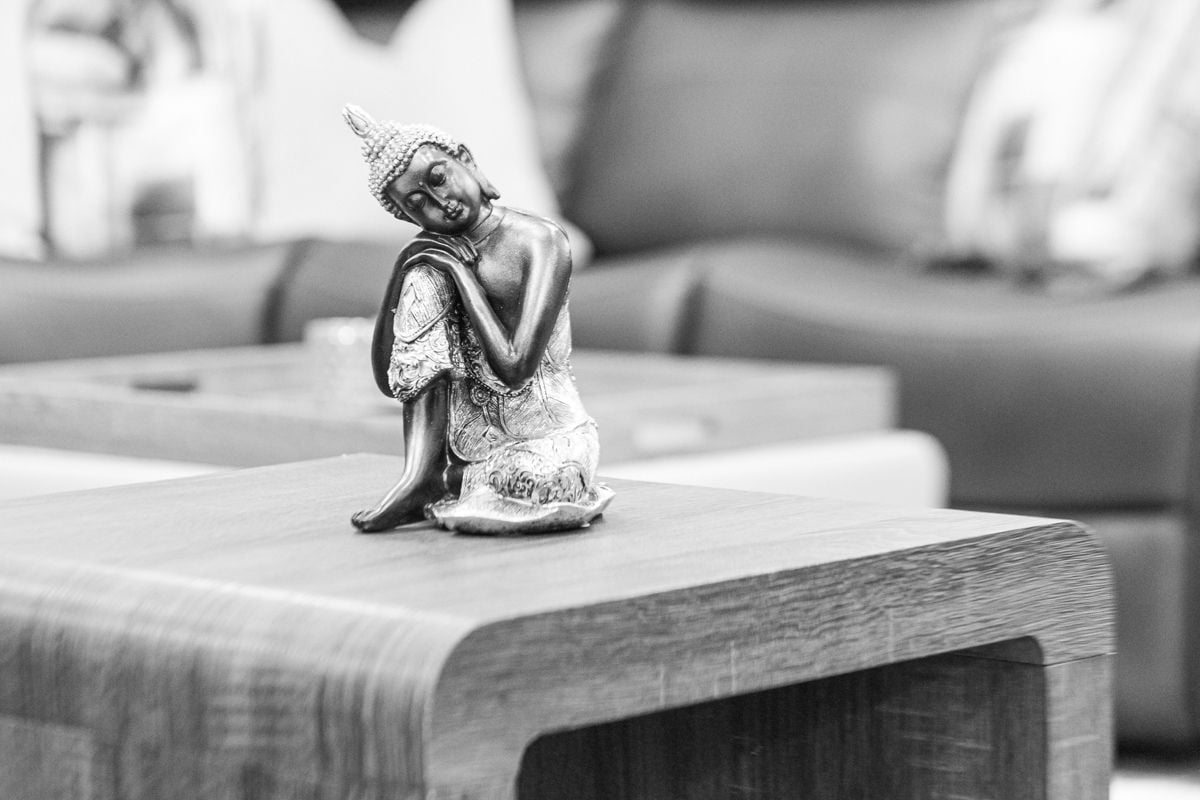 Complementing colours offer chic boho style
Similarly, while boho decor can be a chance to bring a rainbow of colours and a spectrum of patterns to your space, you can give this style a sophisticated twist with a monochrome palette. A black and white floral motif paired with a black and white geometric motif still gives you that mixed-pattern feel, but blends effortlessly for a complementary look. 
You can also use patterns in unexpected ways to create a boho-chic look. For example, you may imagine paisley or ikat prints to be best suited for fabric accents like a bedspread, rug, or throw, but you could also consider choosing wall art featuring one of these motifs. You still bring that pleasing array of patterns, but in a more crisp, contained way.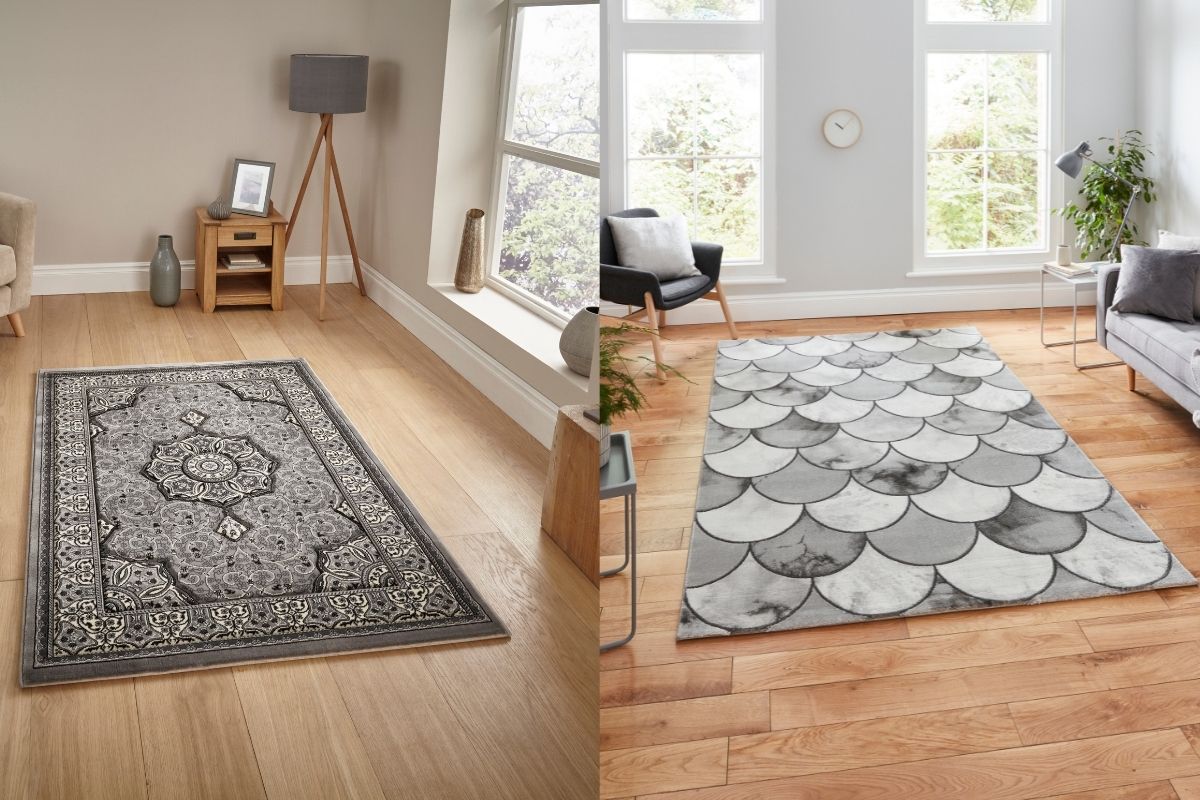 Black and white rugs with ornate patterns can bring that bohemian feel without oversaturating your room with colour. Shop rugs now!
Comfortably curated collections add artistic elements
Another way to enjoy boho decor with an elegant element is to add plenty of space for organisation and display. A classic image of bohemian styling is a library or home office with stacks of books on every surface, or a sitting room filled with figurines, plants, and more, but for a more chic look, make sure you have lots of options for keeping your collections in check. 
Now, boho decor is inherently maximalist, so you have to be okay with a little bit of clutter, but by adding plenty of bookcases, coffee and side tables with lower shelves, and TV units with storage, you can show off your favourite pieces while ensuring the room stays looking clean and chic. 
Simple, natural, sophisticated materials and layers
Simple and natural are two hallmark adjectives to describe boho decor, and it's easy to incorporate these into a sophisticated boho-chic space. Instead of rustic, distressed wood pieces, choose furniture with light wood finishes that are smoother and more refined. For fabric accents such as throws or rugs, choose natural fabrics like linen and jute, and opt for textured, rather than tasseled pieces to bring refined dimension to the room. 
Additionally, boho decor uses a lot of layering, such as rugs on top of each other or plenty of pillows on your sofa or bed. Rather than filling your bed with a dozen tiny cushions, you can get a similar effect with a few larger pillows, or even a long lumbar cushion. You still end up with a layered look, but again, without the extra clutter. For your rugs, consider tiled floors covered in a single, large rug—the rug brings warmth and an extra colour or pattern, without adding too many elements or too much height to the space.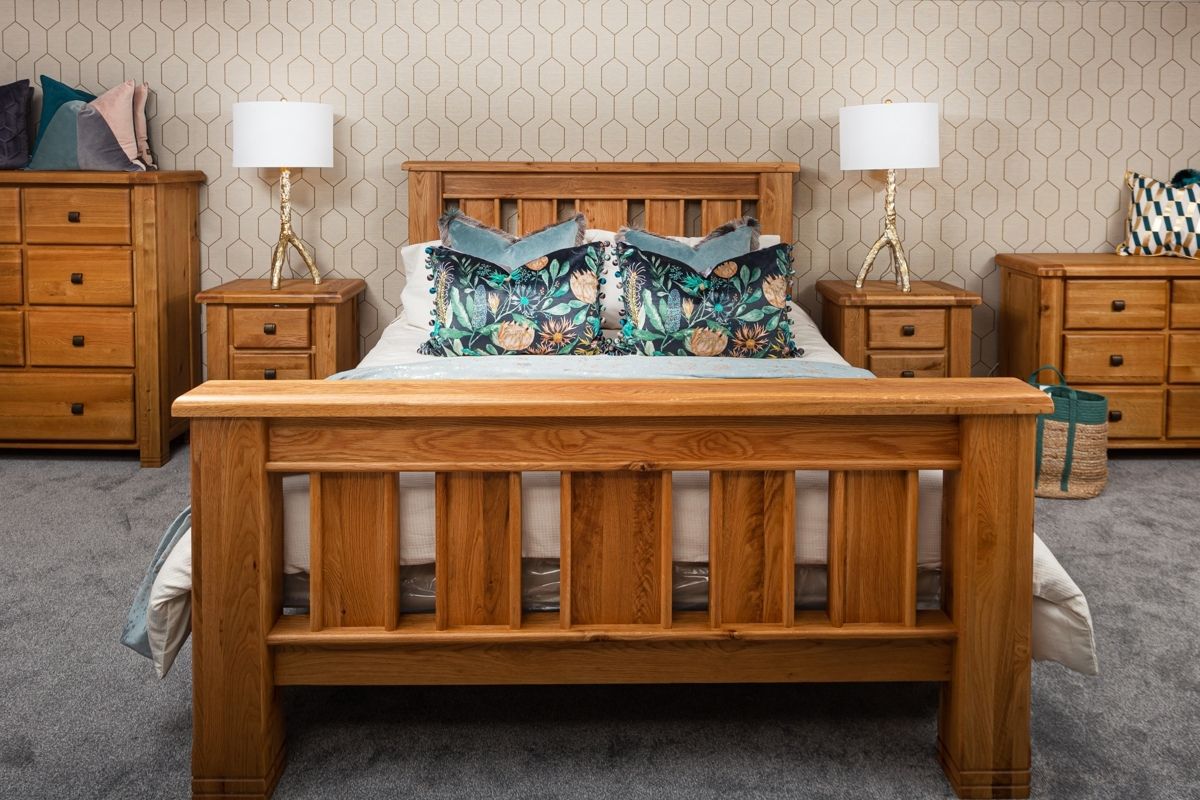 A few patterned pillows on our Dunloe range add a bohemian element to a simply styled look.
Find your boho-chic decor favourites at Corcoran's
If you want every surface clear, every furniture piece just so, every element of your room curated to a T, boho decor may not be for you. But if you're a little bit playful, a little bit artsy, and a little bit eclectic, you can choose bohemian interiors that are still chic and sophisticated. Shop online now for your bohemian decor dreams, or call into our stores and find your new favourite boho-chic pieces.