Ocean Dreams: Coastal Style & Nautical Style For Your Home
Does the warmer weather have you dreaming of the beach? Do the longer days have you wanting to skip off to a staycation by the shore? When you have sea air and salt water on the brain, bring the airy, calming vibe of the coast into your home with our guide to nautical style. From subtle shipshape details to all-out oceanic charm, we have the best tips to adding coastal style to your decor.
Coastal style or nautical style
Coastal and nautical styles are very similar, and often used interchangeably, but there are some differences between the two that you can keep in mind when deciding on your dream decorating aesthetic.
While both styles use similar colour palettes of white and blue, nautical tends to be more vibrant while coastal uses a softer spectrum of shades. Additionally, although both feature materials such as wood and natural fibres, nautical style often incorporates an industrial element with metal details; coastal style, in contrast, goes in a more traditional direction with weathered wood and breathable fabrics like cotton and linen. 
Basically, if you're looking for relaxed, breezy vibes, coastal style is what you're after. If you want a look that's crisp and clean, opt for nautical style. 
Coastal style
Life's a beach
Giving your decor a theme can help create cohesive style across your living space, but you don't want to go overboard (ha) and cross a line from tasteful to tacky. Adding subtle coastal style to a room can help bring the beachy vibes without turning your cottage into a cabana. 
One of the best ways to subtly incorporate coastal style into your home decor is through a colour scheme. Think about the sand and sea, and use soft tan and beige neutrals paired with light blues and greens that evoke the ocean without needing to cover every surface with seashells and model ships. 
Easy, breezy
When you think of coastal style, light, bright, and airy are three main adjectives to keep in mind. Before you even think about furniture, beginning with the basics can create a relaxed seaside feel with white walls and filmy window treatments — choose curtains made of cotton or linen for that perfect coastal look and feel. 
Furniture-wise, comfort is key. Imagine being at a beach house — you wouldn't want to lounge on a stately sofa when you're covered in sand. Choose cosily cushioned pieces with plenty of pillows and throws. Solid hues are always a good option, or bring coastal style motifs into your furnishings with ocean-inspired motifs. 
Distressed, not stressed
Natural materials are a favourite when it comes to coastal style. Jute and sisal call to mind the reedy look of seagrass and make ideal materials for rugs or baskets. Wood is a classic pick; opt for lighter, distressed finishes to evoke driftwood inspiration. If you want painted wood furniture, you can never go wrong with white, especially in a two-tone style that pairs the painted element with natural details. 
Rattan and wicker are also great options for coastal-inspired furniture. You could even consider garden furniture that is also well suited for indoor use and give your home a vacation vibe that's still ideal for everyday living.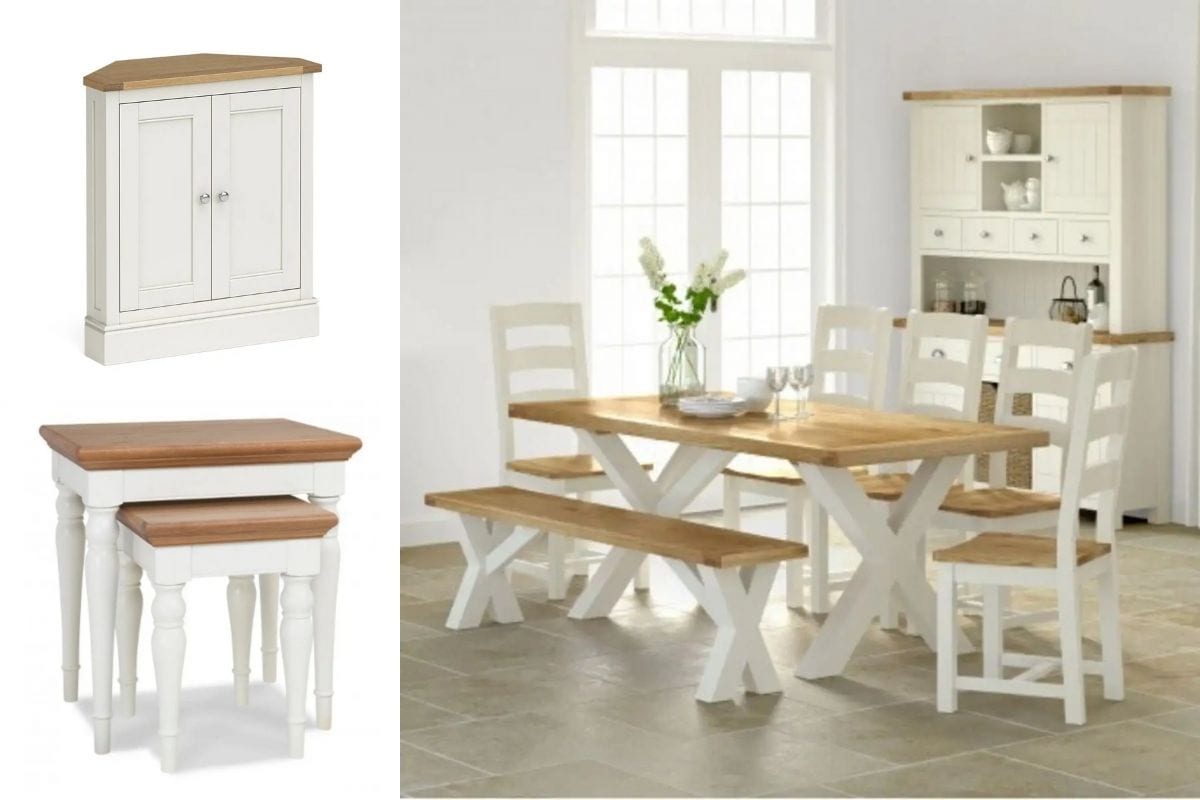 Nautical style
Join the navy
Navy blue is the ultimate colour for nautical style. A perfect maritime-inspired hue, navy is also an appealing neutral that complements almost any other shades while still adding rich pigment to your decor. Navy and white is the classic pairing, but you can also add in other shades like tan, coral, yellow, and red to create your nautical look. 
One of the keys to nautical style is to keep things simple and classic. It's the perfect opportunity for a look that focuses on one main colour such as navy. According to colour theory, blue is a calming hue, which makes it ideal for a relaxed, nautical style room. 
Stripes are a staple
When you think of patterns that are associated with nautical style, there is one motif that is sure to immediately come to mind: stripes. Known as Breton stripe due to its ubiquity in French sailing uniform (many French navy sailors at the time of its original use were from Brittany), a blue and white stripe pattern instantly brings to mind ships and sailors and makes it ideal for a nautical theme. 
If stripes aren't your style, or if you want to play with a mix of patterns, you can either go for overtly nautical-themed motifs — think anchors, compasses, and sailors' knots — or subtle allusions to nautical patterns with chevron or checks in maritime-inspired hues.
Make waves with metal
Nautical style is a bit more preppy and clean-cut than coastal style, and the materials that appear in this decor aesthetic reflect this. Painted wood is a great option here as well, but if you want natural finishes you can also opt for darker varnishes. Thicker fabrics evoking the feel of ships' sails can bring textural detail to your space with drapes or area rugs. 
For a touch of shipshape shine, metal accents are a great way to add contrast to your space or bring nautical style into the bathroom or kitchen. Brass fixtures, either polished or burnished, are a favourite option for nautically-themed rooms.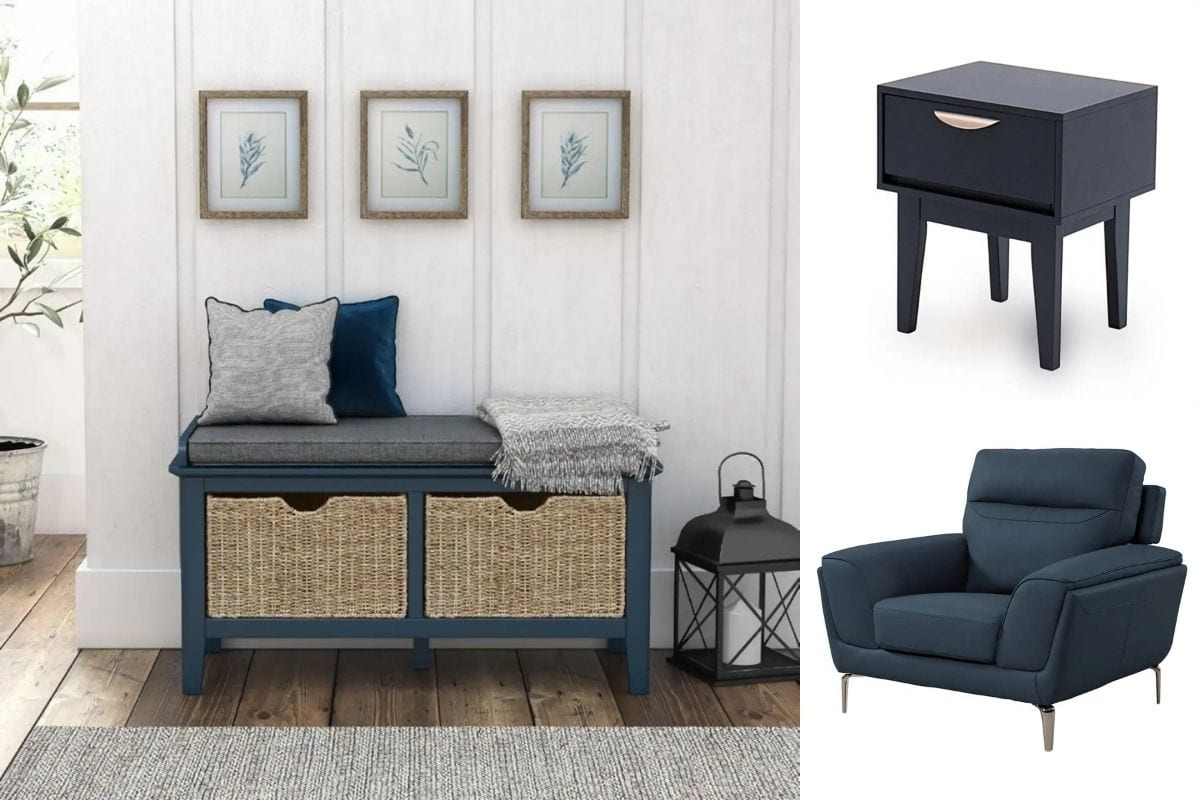 Whether you're situated on the coast or adding a touch of seagoing style to your inland home, coastal style and nautical style are both casual yet smart decor themes you can bring to your space. At Corcoran's, we have an array of furniture that is ideal for this aesthetic, as well as flooring, window treatments, wall paint, and more that will help you bring beachy appeal to any home. Shop online now, call into our stores, or get in touch with our team, and you'll soon be living your seashore dreams from the comfort of your own sitting room.