Wake Up Happy: The Best Bedroom Colours for a Good Night's Sleep and Great Bedroom Style
There are two main  reasons to use colour theory to inform your interior design. For one, using the colour wheel to create your palette of hues for a room ensures that the shades you choose will effortlessly complement each other and create a cohesive look. For another, different colours are associated with different emotions: blue for calm, red for passion, and so on.
 When you're considering the best bedroom colours, you can keep both of these things in mind to decorate your bedroom in style and create a comfortable, relaxing space to sleep. 
Read on for our guide to some of the best bedroom colour palettes, featuring a few of our favourite bedroom ranges and a selection of Little Greene paints — did you know we are one of Munster's leading stockists of these luxury paints? 
You can shop online for gorgeous bedroom furniture today, and if a particular paint colour catches your eye, simply get in touch with our team to learn more.   
Best bedroom colours for calming comfort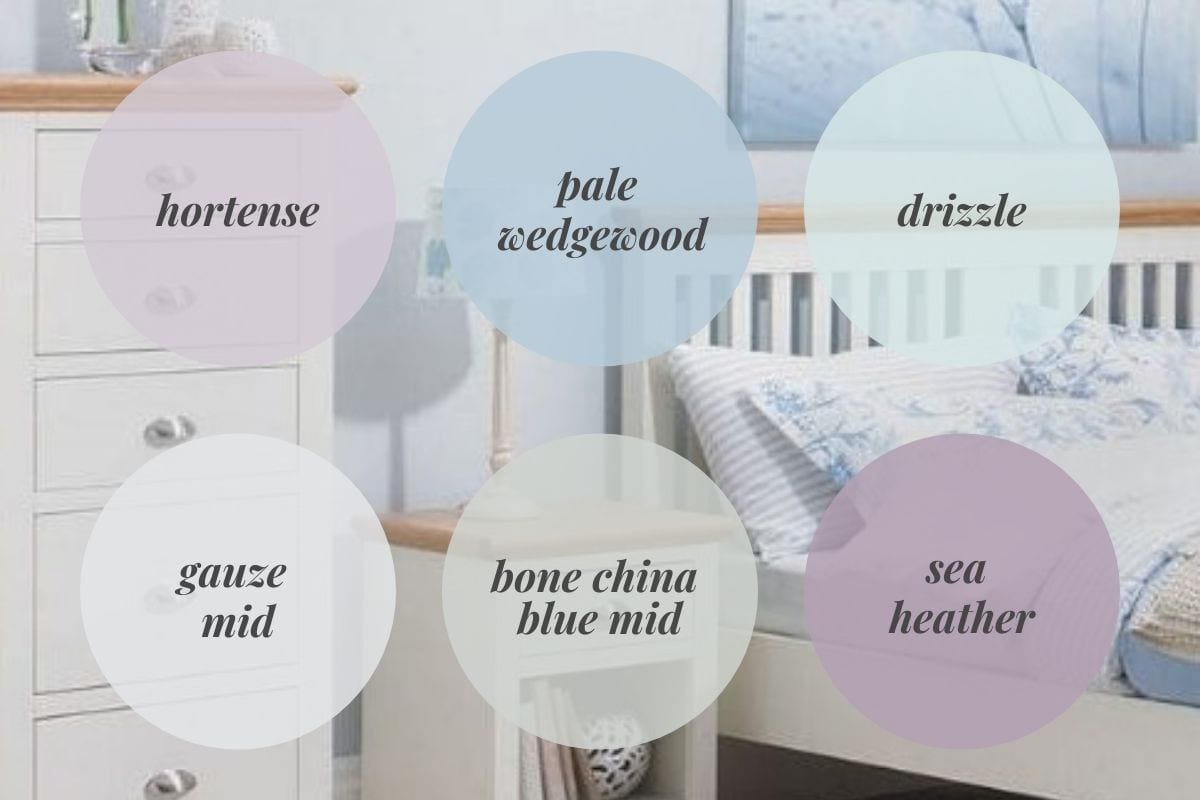 For most people, relaxation is the ultimate goal in creating a bedroom look, and so the best bedroom colours are the ones that are most conducive to a good night's sleep. Soft, ocean-inspired blues are perfect to bring a calming vibe to your space, whether you're after a coastal-inspired theme or simply a peaceful atmosphere. Light blues also make for easy decorating; a blue colour palette looks great with natural wood or with painted pieces — consider our two-tone Hanoi range that pairs both elements for a timelessly appealing bedroom setup. 
If you're looking for something a little less traditional but just as tranquil, one of the best bedroom colours to consider is lilac. This lovely light purple hue is just as serene as light blue, and works equally well with an array of other shades. While more vibrant purple tones are associated with regal, royal vibes, lilac offers a more romantic, understated look. 
Best bedroom colours for waking up energised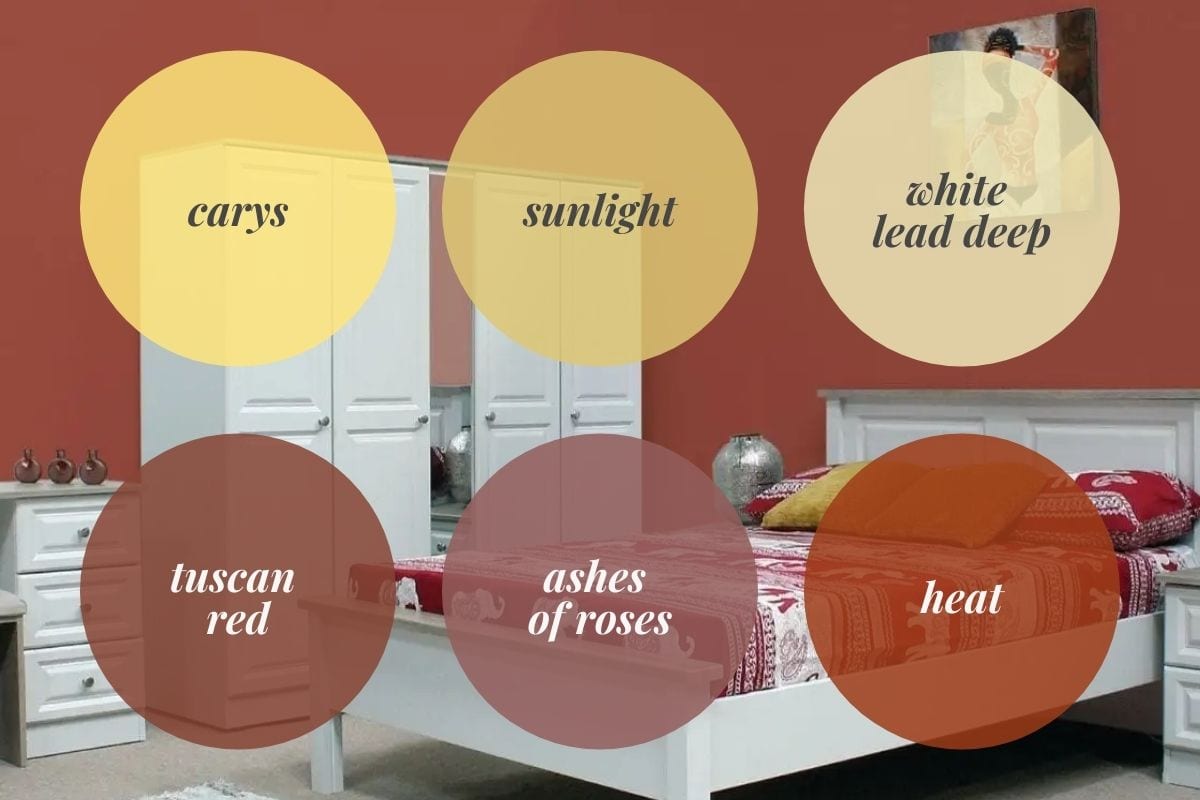 There's nothing nicer than waking up after a good night's sleep, feeling entirely energised and ready to start your morning. If you're looking for the best bedroom colours to help you greet the day with plenty of pep in your step, consider yellows and reds. Both of these colours are associated with warmth, cheer, and energy, and are great picks for an invigorating space. 
The one thing to keep in mind here is that you don't want to bring so much energy into your space that you have difficulty falling asleep. Instead of using bright, primary shades of red and yellow, opt for more muted tones like terra cotta and pastel yellow. You can also use them sparingly — pair yellow details with grey for a neutral room with pops of colour, or match red tones with lighter furniture such as our Glandor range to ensure balance. 
Best bedroom colours for unexpected style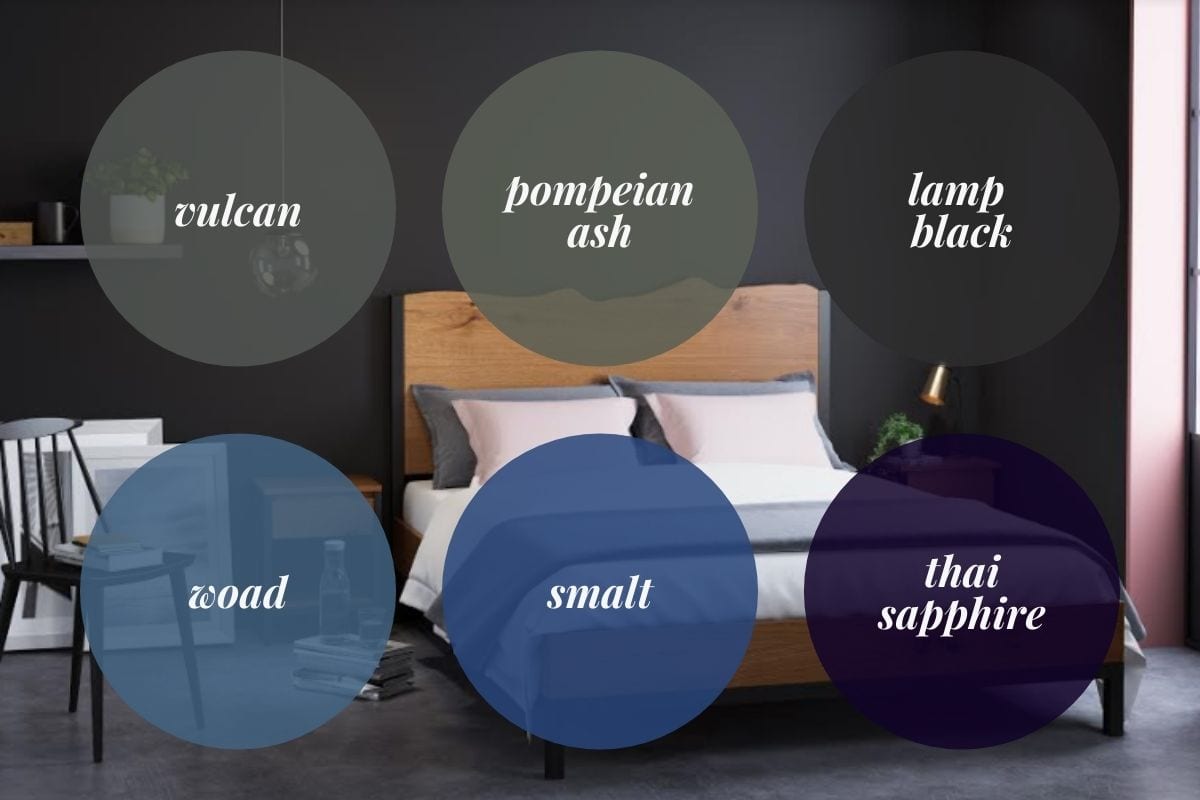 Two options that many people believe can't be used for bedrooms are blacks and glossy finishes. In reality, these can be some of the best bedroom colours and styles, as long as you use them correctly! While you may have heard that dark walls make a room feel smaller, black or charcoal hues can actually be ideal for creating a cosy space. However, to keep a room from feeling too dark, use these colours sparingly. Opt for a black accent wall in an otherwise white space, or bring in a natural element with wood furniture like our Heatherfield range. 
What about glossy paints? While matte finishes are the usual go-to for bedroom walls, a high-gloss finish can bring an eye-catching accent to your space. If you don't want to go all-out with the glassy sheen of high-gloss paint for your walls, you can also opt for a satin duvet cover or bedspread to get a similar effect on a smaller scale. 
Best bedroom colours for a bold look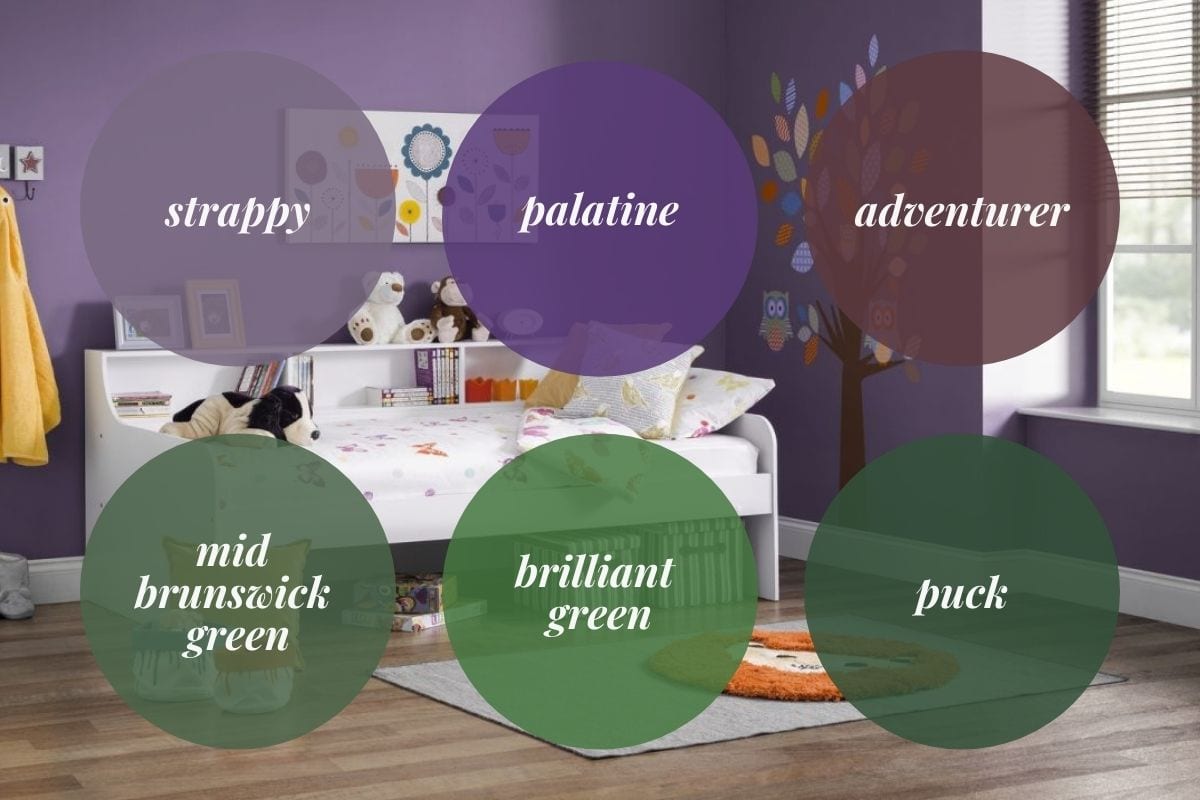 Neutral hues are simple, reliable, and easy to coordinate, but if you'd prefer to brighten up your bedroom with more vibrant hues, consider jeweltone shades of purple and green. Perfect for childrens' and adults' bedrooms alike, these rich tones are some of the best bedroom colours when you're after a vibrant look. Purple is a fantastically versatile colour because it can be used to create a stately, regal bedroom look, but it's also perfect for a playful child's bedroom (pair it with a fun bed like the Gavin Day Bed!). 
Green is another gorgeous option for your bedroom. Shades of emerald or jade are ideal for that rich, highly-pigmented look, while adding a touch of natural appeal to your space. You can keep your furniture options simple with painted wood pieces, or create sumptuous style with opulent metal furniture finished in brass or gold.
Best bedroom colours for easy decorating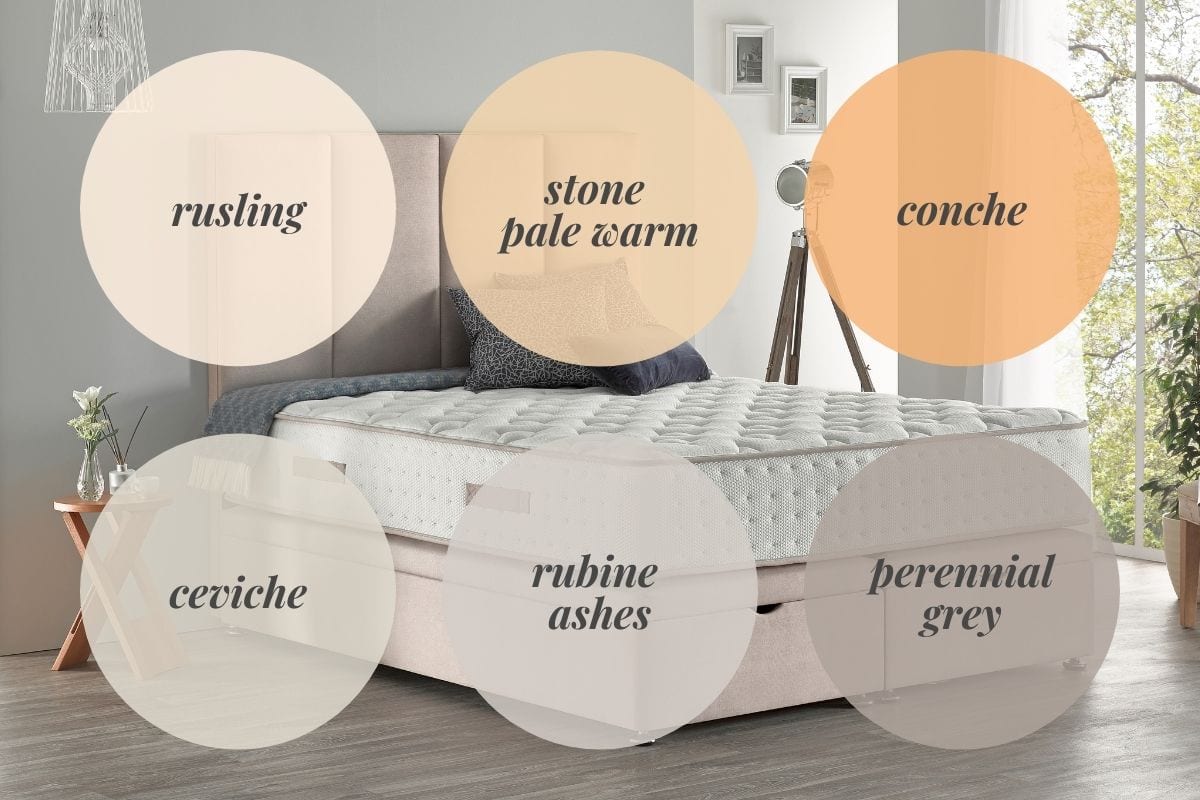 Maybe you're a budding interior design star who needs a versatile canvas for your design dreams, or maybe you just want an easy-to-coordinate colour palette that will look good with any furniture you choose. Either way, peach and greige are lovely colour options on which to base your bedroom. Peach offers a subtler alternative to ultra-romantic pink hues, and pairs well with everything from crisp white to steely blue to sandy tan. 
What is greige? A portmanteau and mixture of grey and beige, greige is one of the best bedroom colours because the combination means it can work in both cool-toned and warm-toned colour palettes. With all the elegance of grey and all the cosiness of beige, it's perfect for a classy yet comfortable bedroom with simple furniture featuring clean lines, such as the Ruby Fluted Headboard pictured here.