What are Current Trends When Buying Dining Tables in 2022?
Just as in fashion, interior design trends come and go over time, and it can be difficult to pick which ones will stick around for the long haul. In your dining room, there are certain things that never go out of style — you can't go wrong with an elegant oak dining table or a neutral colour palette. 
But even when you're furnishing and decorating a room you want to look great for years to come, you might still want to add that touch of on-trend appeal to your space. We've gathered some of the best dining table and dining room trends in 2022; read on to learn how you can incorporate of-the-moment mealtime style into your home. 
Don't be afraid to go bold and bright
Neutral colour palettes will never go out of style because they are so versatile. If you have white or cream walls, almost any colour furniture will fit into the room effortlessly. And if you have a dining set in a classic finish like white painted wood or grey marble, you can slot it effortlessly into any mealtime setup. 
But that doesn't mean you have to stick with neutral hues to create a gorgeous dining room display. One of our favourite dining trends for 2022 is to opt for a more vibrant dining table or chairs. Whether that means painting a dining table in a vivid shade or pairing a classic wood table with bright fabric chairs, you have plenty of possibilities for a statement-making set. 
Opt for round or oval tables
Curved furniture is one of the biggest home decor and furniture trends for 2022, and this is especially true in the dining room. A round or oval dining table is a perfect pick for embracing the curved furniture trend, adding sleek style to your dining setup and evoking the organic, welcoming atmosphere that the trend is all about. 
If your dining area is small or if it is square in shape, then a round table is the ideal design for your space. Round tables are also great for breakfast nooks. An oval table works perfectly in a rectangular dining room or if your main mealtime area shares space with your kitchen in an open-plan layout.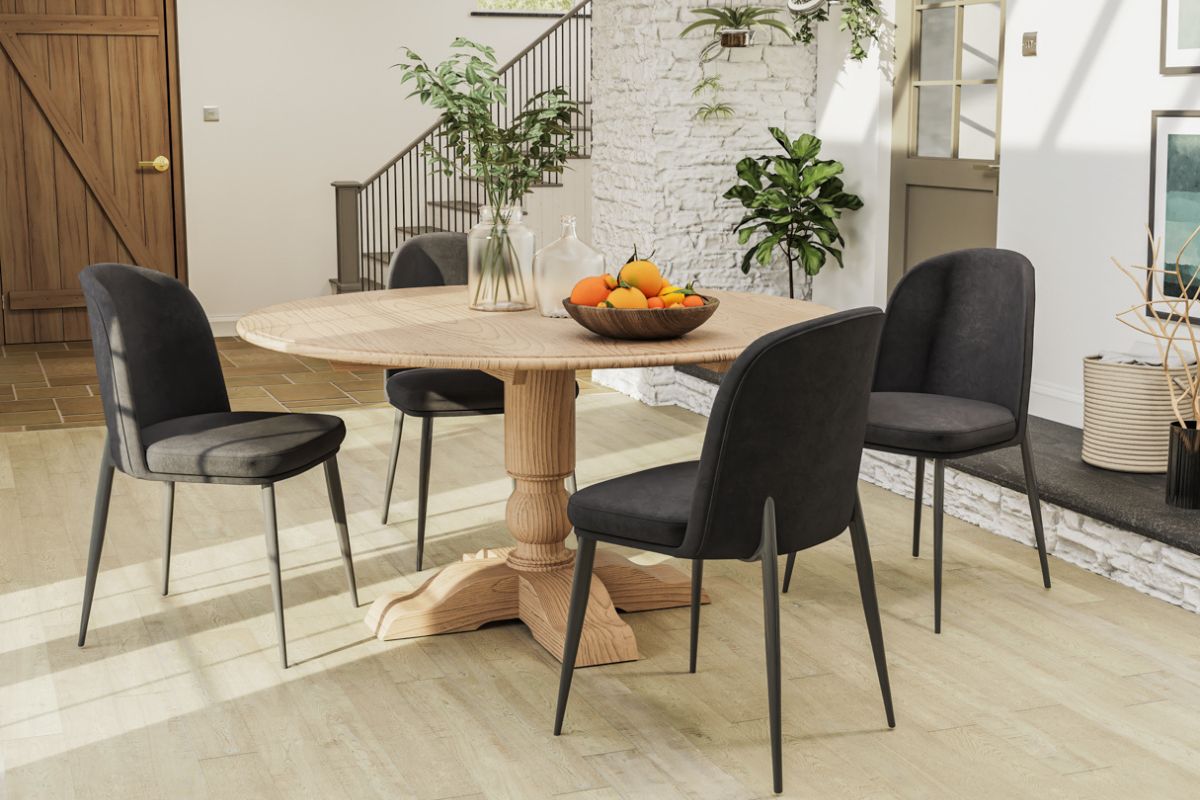 Consider leather upholstered dining chairs
Traditional wooden dining chairs and contemporary fabric dining chairs have both been popular styles in recent years, often in relation to simple, minimalist dining room trends. However, we are seeing the return of opulent, elegant dining rooms, and therefore you might want to look at stately, leather-upholstered dining chairs to really suit the sophisticated vibe. 
A sumptuously-decorated dining room reflects the 2022 trend of welcoming back visitors into the home, hosting dinner parties, and entertaining. Leather seats are not only tasteful and stylish, but they are also hard-wearing and stand up to heavy use while continuing to look great. 
'Tablescape' your dining room setup
You've heard of landscaping, but there's a new dining trend that we can't get enough of: tablescaping. According to Homes & Gardens, tablescaping is 'the art of dressing a table,' adding centrepieces and other accessories to create a themed decorative display. While it might be most associated with special mealtime setups for holidays or other formal occasions, in 2022 we are seeing tablescaping gain popularity in everyday dinner decor. 
Adding real or faux florals, candles, figurines, and other accents to your table can make every mealtime feel like a special occasion. Choose a theme, such as a coastal motif or a cottagecore vibe, and use it to inspire you in your dining table decor choices. You can even continue from the decorative items across to the functional pieces, choosing placemats and cutlery that match the right theme.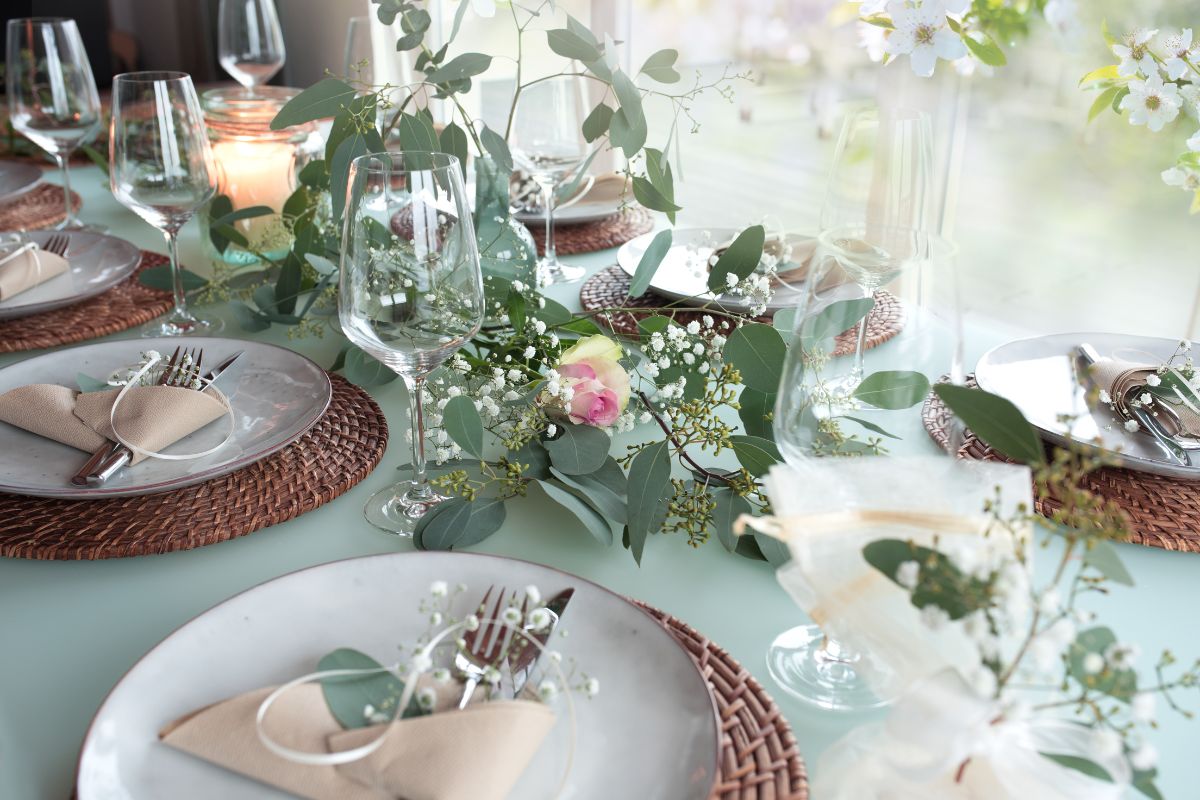 Dressing up dinner time with dining tables and more from Corcoran's
Creating the perfect dining setup can turn an everyday, regular mealtime into an inviting, special occasion. Whether you're on your own, with your family, or hosting a dinner party, adding a few on-trend touches to your dining room or kitchen will take your decor to the next level. 
And when you're looking to spruce up your space — be it with a brand new dining table and chairs, or simply a few accessories for that perfect tablescape — we have everything you need at Corcoran's. For delightful dining essentials and accessories to suit all styles and budgets, visit us in store or shop online now. 
If you have any questions about incorporating the above trends into your interior design plans — or about choosing the right furniture for your home, get in touch! Our expert team is always ready to assist. 
Plus, read a few of our favourite blog posts for even more dining room and kitchen inspiration: