How do Corner Sofa Beds Work?
A sofa bed is often a secondary seating option in the home. When you need a piece of furniture that can add versatile seating/sleeping style in a home office that doubles as a guest bedroom a sofa bed might fit the bill, or if you need to accommodate unexpected guests in a small home you might add a sofa bed to your furniture lineup. 
But a sofa bed can also be the primary seating option in your living room, and if that's the case then you'll want to consider spacious options like corner sofa beds. In contrast to traditional sofa beds, corner sofa beds are larger — both in their seating configuration and often in their sleeping configuration as well.
You might be wondering how exactly corner sofa beds work, and how you can incorporate them into your living space. Read on for our guide to this stylish sofa bed type. 
How do corner sofa beds pull out?
Opening a traditional sofa bed from sitting to sleeping position is fairly intuitive, but with corner sofa beds there are a few methods that different models may employ to transform the sofa to the bed. Some utilise the click-clack system, in which the cushions of the sofa double as the mattress of the bed. 
More commonly, the sleeping area is tucked away beneath the sofa cushions, and the mattress folds or pulls out from a hidden compartment to create a spacious bed. Because of the l-shaped design of corner sofa beds, the surface area of a corner sofa bed mattress is generally larger than a traditional sofa bed mattress. 
This makes a corner sofa bed a great option if you are accommodating a couple or simply like more room to relax.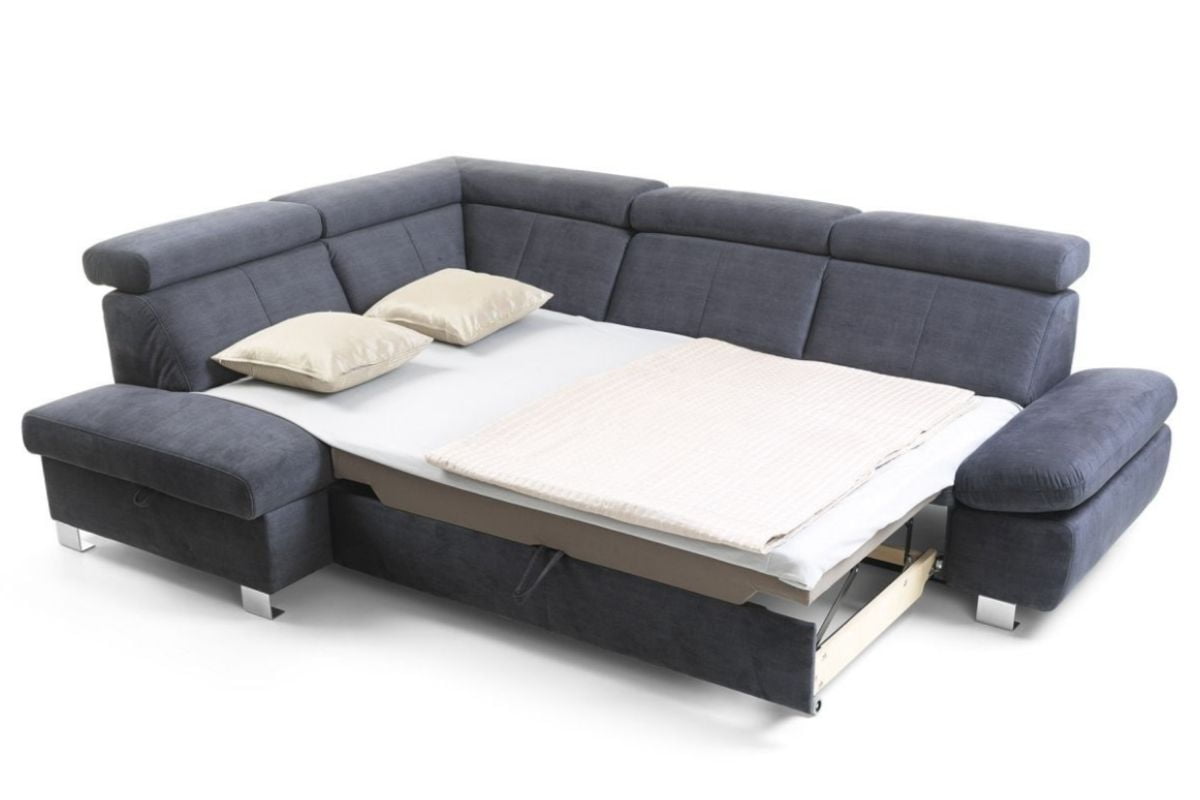 What is the appeal of corner sofa beds? 
Apart from their large sleeping surface, a corner sofa bed is a great option for your living room for a multitude of reasons. Many sofa beds of this type have additional built-in storage not only for the mattress but also for extra bedding, pillows, etc. that give extra space-saving appeal. 
Most corner beds also have additional features when in their seating configuration that add extra comfort to their design. From adjustable headrests to the L shape that is built for lounging, corner sofas offer high-comfort appeal even when in their seating setup. 
Additionally, the contemporary styling of most corner sofa beds means that you can add this couch type to a modern living room setup and ensure it fits in with ease.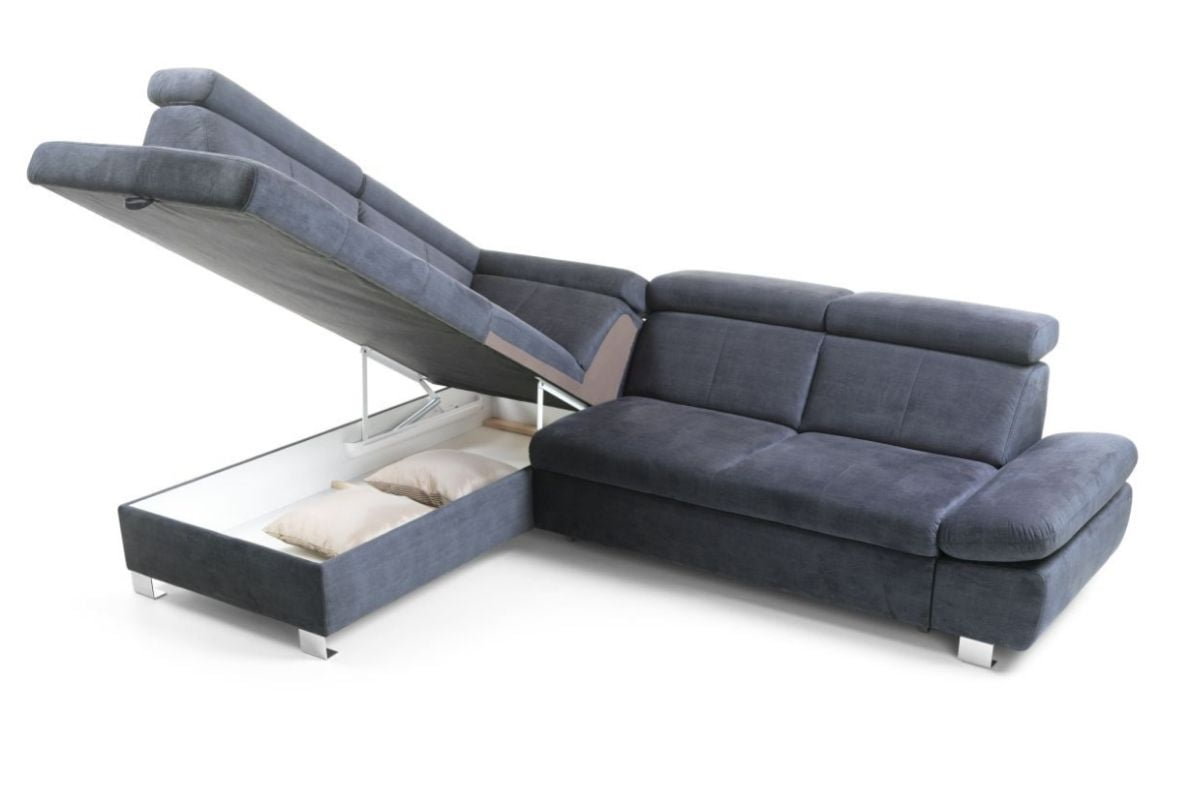 Spotlight on Heddington Corner Sofa Bed
If you're looking for a corner sofa bed that combines comfort and style as smoothly as it converts from seating to sleeping, the Heddington corner sofa bed is well worth your consideration. 
This corner bed features adjustable headrests and armrests, as well as an interior filled with high-resilience foam and sturdy wave springs, that make it incredibly comfortable to enjoy when set up as a sofa. And when you open it up into its bed form, the large, supportive mattress makes it as cosy to sleep on as a regular bed. 
Plus, the Heddington is a custom-made piece, meaning that you can choose from a large array of upholstery options to perfectly suit your home decor style. You can also opt for either a right hand or left hand facing configuration, so it is sure to slot easily into your sitting room space. 
Corner sofa beds and sumptuous seating/sleeping options at Corcoran's
Whether you're searching for a compact, traditional sofa bed that can squeeze two functions into a compact space, or you're after a larger corner sofa bed that can add a sumptuous seating and sleeping area to your living room, you'll find a fabulous selection online and in store at Corcoran's Furniture. 
Beyond sofa beds, we also stock a whole host of sofas and beds that are sure to upgrade your space no matter your furniture requirements, style, or budget. Talk to our expert team to find the right pieces for you, or visit us in store or online now and shop the Corcoran's collection.