4 interior design rules for small spaces (that are made to be broken)
When you're working with a small living room or compact bedroom, you might google something like 'decorating small rooms' or 'interior design for small spaces' for inspiration. And you'll probably end up reading a bunch of articles with tips for making small rooms seem bigger, furniture that offers multifunctional versatility, and most of all, the 'rules' you need to follow when designing for small spaces. 
But just as in fashion, when it comes to interior design and home decor: rules are made to be broken. Plenty of so-called mistakes when it comes to interior design rules for small spaces can actually lead to standout home decor style. 
Read on for the small room rules that are made to be broken: 
The rule: Use light-coloured neutral colours to brighten your space.
The truth: You can't go wrong with a neutral colour palette in any room. White, beige, cream, grey — these are colours that complement almost any other shade you could imagine, and they're fantastic in decorating both large and small rooms. 
But what if your ideal design aesthetic is something darker or more vibrant? You may have read that you need to stick to light and natural shades so as not to overwhelm a small room, but in reality, you just need to take a bit more care when choosing the best colours for a compact space.  
Rich, dark tones can actually be a chic and sophisticated alternative to light, neutral colour palettes in small-space styling. An allover colour like purple or even black can give a room a 'jewel box' feel, creating a comfortable hideaway from the rest of the house.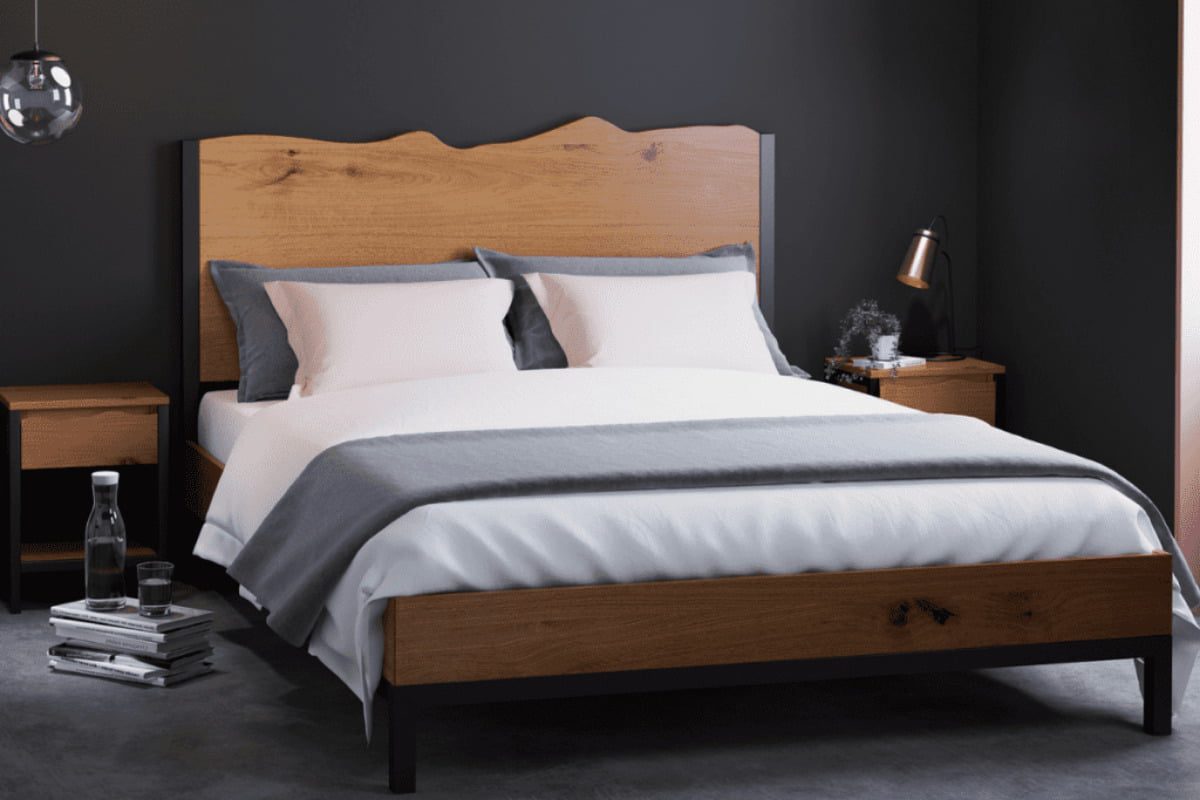 Dark walls can create a cosy, cocoon-like atmosphere for a small bedroom. Shop the Heatherfield bed.
The rule: Replace chairs with stools for a smaller footprint.
The truth: if you have a small kitchen or dining area, you may have seen the advice that stools make a better alternative to traditional dining chairs because they are more compact and often backless. 
However, choosing small furniture can draw attention to the fact that the room is also small. Furthermore, a backless stool might not provide enough support for everyday use. There are a few options you might consider instead to maximise your seating in a compact room. 
A dining bench lets you squeeze extra people around the dinner table. A round dining table has a smaller footprint than a rectangular alternative, and a pedestal base lets you add more chairs comfortably.
If you're considering stools in place of chairs in a sitting room, you might instead think about using a small occasional chair — the back and cushioning will provide ample support, but the shape will still take up less space than a traditional armchair. 
The rule: Choose small furniture to suit the size of the room.
The truth: When you're working with a limited floorplan, it can be a daunting task to be able to include everything you want to in your small living room, bedroom, or hallway. 
While it may be tempting to furnish your home with compact pieces to ensure you can fit everything you want into a small space, this can actually draw attention to the limited size of the room. A large array of furniture can make a room seem cramped and crowded, and can make it more obvious that you're working with a restricted amount of space. 
Instead, choose a few bigger pieces and make them the star elements of a small room. In your bedroom, don't opt for a smaller bed just so you can squeeze in a vanity, dresser, and wardrobe. Your bed is important, so choose a size that's comfortable and use other storage options like a clothing rail or a narrow tallboy chest to make up the difference. Likewise, a larger sofa in your small living room offers an appealing contrast of proportions while also providing plenty of space for seating. 
The rule: Stick to a minimalist aesthetic so it doesn't look cluttered. 
The truth: A small room is inherently cosy, right? Unlike a larger room, you don't need to fill it up with textiles, cushions, and other comfy details to create a hygge-inspired space. And you certainly shouldn't embrace your maximalist tendencies in a tiny room. Right? 
Actually this is one of our favourite interior design rules for small spaces to break. There's no reason you have to limit your home decor dreams just because you have a limited space to work with. At the end of the day, furnishing your home is about what makes you happy and about creating rooms where you enjoy spending your time. 
So layer up those snuggly throws, choose the boldest wallpaper patterns, accessorise to your heart's content, and don't be afraid to break the rules when it comes to small space styling.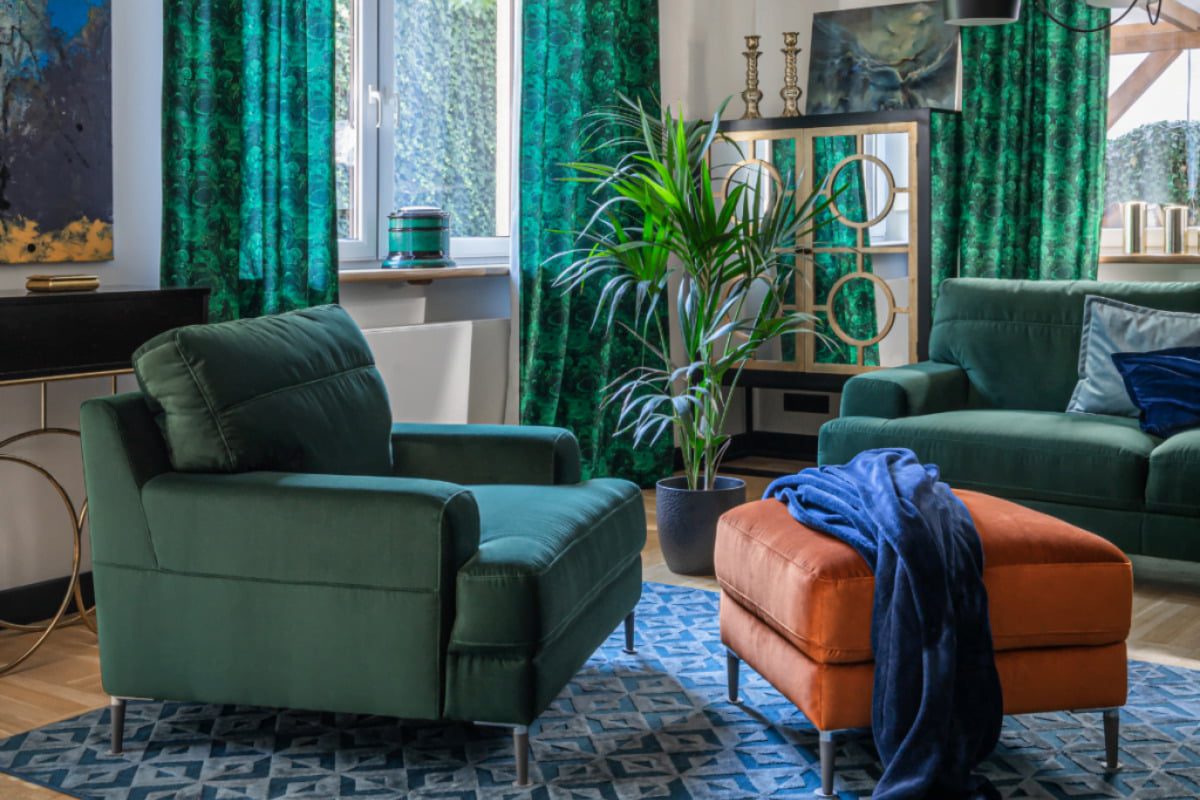 Let your personal style shine through even in a small space. Shop the Mariella range.
Break interior design rules for small spaces and find the best furniture and accessories for small rooms at Corcoran's
Whether you're an interior design rule-follower or you want to go your own way when it comes to home decor, you'll find fantastic options for rooms of all sizes at Corcoran's. 
With furniture, flooring, and accessories to suit an array of styles and budgets, we're here to help with everything from a minor decorating refresh to a full house renovation. 
Shop online now or visit any of our Kerry and Limerick stores, or get in touch to ask our expert team any questions you might have, and create your dream home today.