Interiors Trends 2022
There are less than two weeks left in 2021, and for many it's a year that we're ready to put behind us. And what better way to start the new year off right than to plan a new renovation or home decorating project using the best interiors trends 2022. 
According to interior design experts, 2022 is the year in which many people are planning to invest in turning their homes into their dream spaces. More time spent at home, an inflated real estate market, and several other factors have combined to mean that while some folks are moving into new homes, many are opting to revamp their current living situations to create the ideal version of the place in which they already live. 
If you're considering going the same route, or if you're just ready for a change in your home, read on for our look at top interior trends 2022 that you can incorporate into your decor and create your dream living space. 
 It's easy being green
If you're choosing a new colour scheme for your home, one of the top interior trends 2022 is to go with hues inspired by nature. A number of popular paint companies including Benjamin Moore and Sherwin-Williams have chosen tones of green as their colours of the year, and interior designers agree that green is even overtaking blue as one of the most popular colour options aside from traditional neutrals. 
Green draws inspiration from beautiful botanicals and the lush colour palette of the outdoors. Experts say that green tones remind us of our connection with nature. Whether you opt for green walls or plant-themed wallpaper, add green accent pieces like throws and pillows, or even fill your home with real or faux plants and greenery, there are many ways to easily incorporate gorgeous green tones into your decor.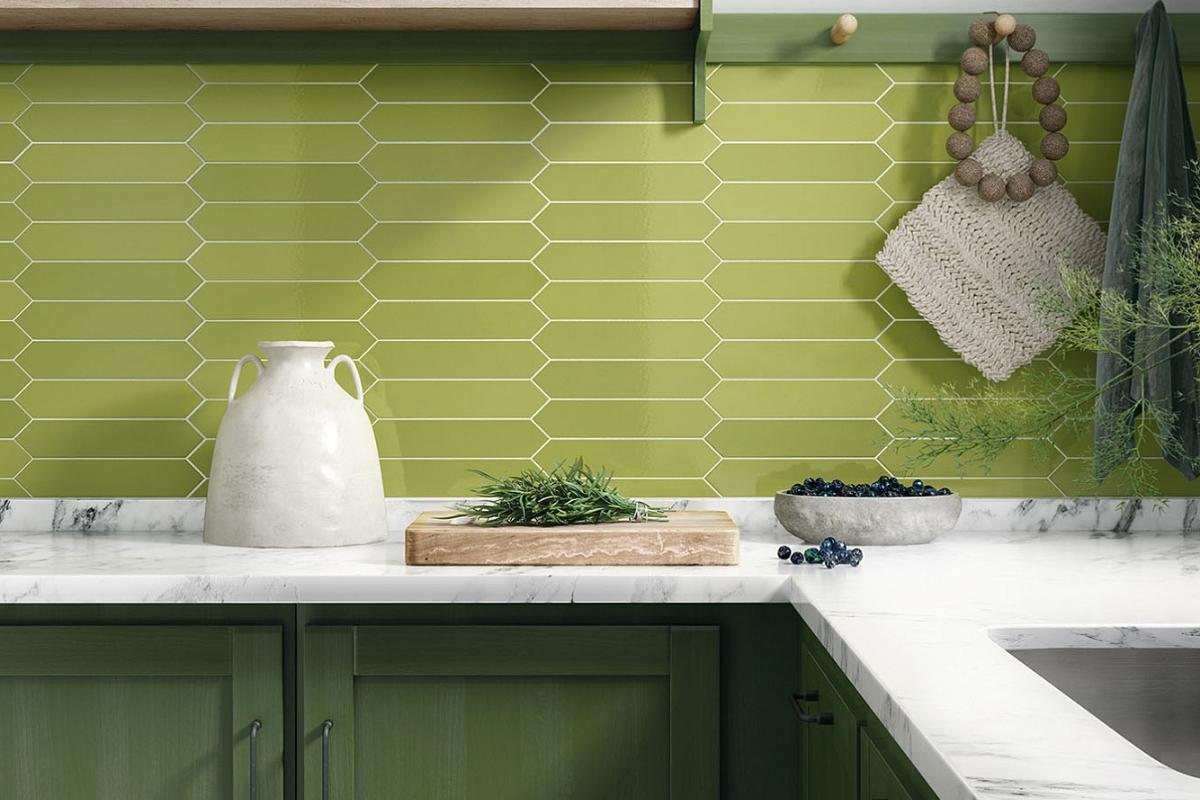 These green Hexagon Design Tiles are perfectly on-trend for 2022. Get in touch to learn more
Embrace earthy textures
In addition to green tones, other interior trends 2022 are all about bringing nature-inspired beauty into your home furnishings and decor. In particular, using natural materials with natural textures to create a homey, cosy feel is a favourite option for renovating your space in a warm and welcoming style. Wool, wood, jute, linen: all these materials will bring appealing natural texture to your space and are great for creating a layered, dimensional look. 
In bringing earthy style to your space, you can consider finishes as well as materials. Although it's not a natural material, if you prefer metal for furnishings or fixtures, you can still get the earthen-inspired look from a burnished finish in a warm hue like bronze, rather than shiny, futuristic chrome or steel. Similarly, opt for matte finishes rather than gloss for paint on walls or furniture to enhance the nature-inspired look.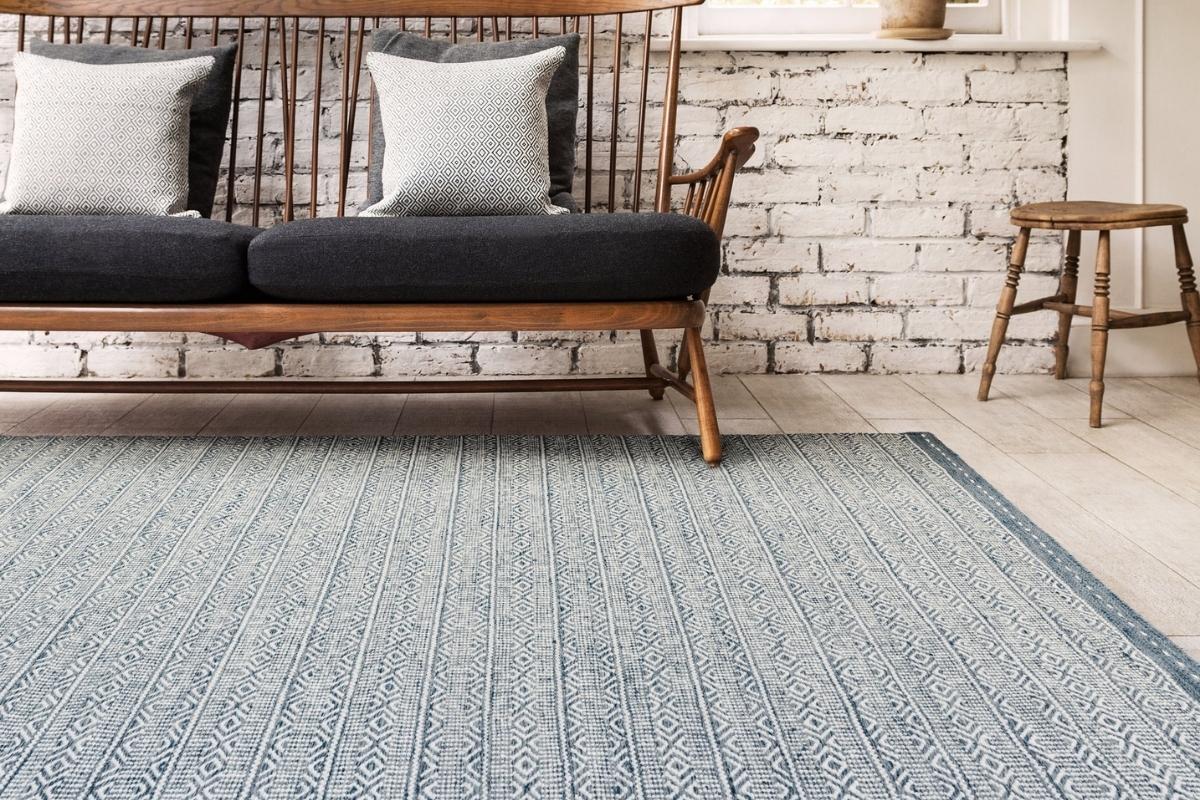 Homes for the long haul
As mentioned above, rather than moving house, many people are instead choosing to renovate and refurbish where they already live in order to create a dream home. As an interior trend for 2022, this means thinking about how your current home fits into your long-term vision for living. In particular, it may mean considering how to create a multifunctional space that can accommodate a variety of purposes in a single room. 
For example, many people have turned a guest bedroom into a home office over the last two years. In most cases, this was intended to be a contemporary measure and may have been done on the fly with minimal thought or budget. However, with many businesses now opting for a permanent WFH or hybrid working policy, this is a great opportunity to upgrade your home office space to a setup that will last you for years to come, while also finding a way to integrate the room's previous purpose to accommodate visitors.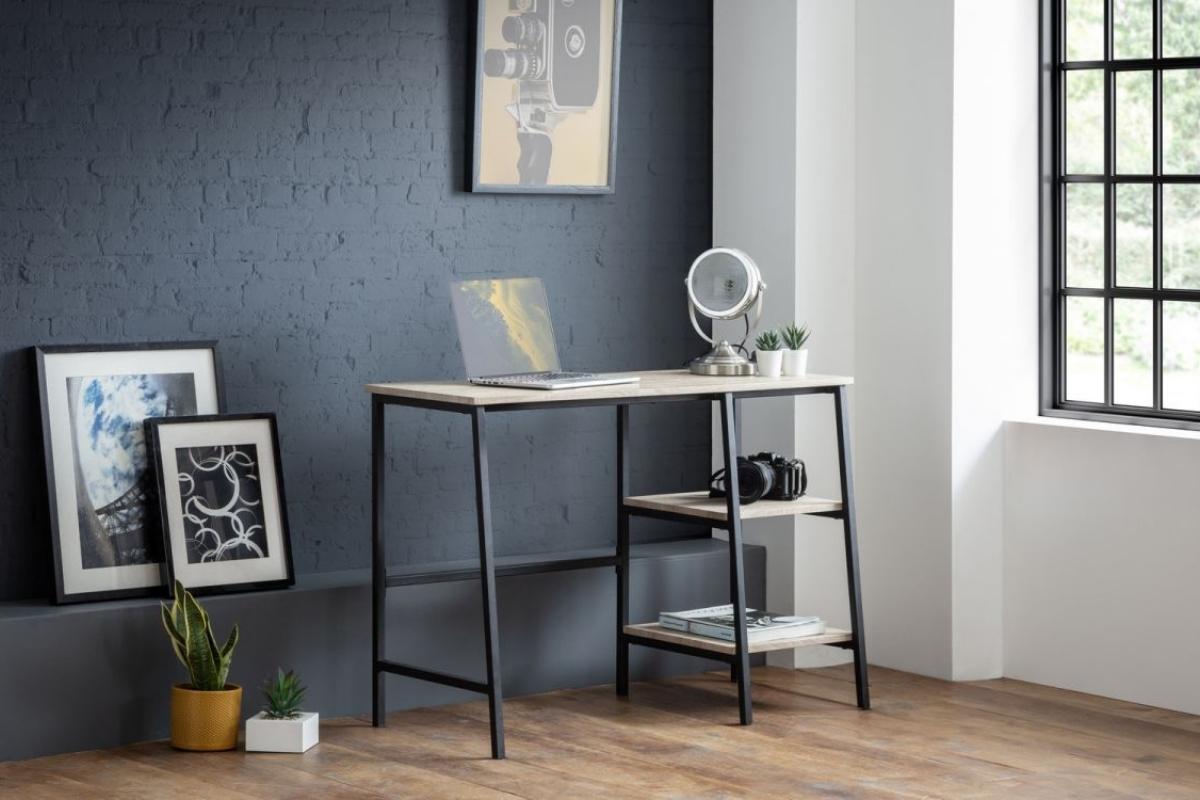 A compact desk like the Shay Concrete Effect Desk can slot easily into a room that also serves another purpose like a guest bedroom.
Get ahead of the curve
According to Pinterest, searches for curved furniture and rounded home decor elements have skyrocketed in recent months as people begin to consider their renovation and redecorating projects for 2022. Curved details reflect the desire for organic, natural spaces and for warm, soft comfort in the home. Rather than sharp corners and straight lines, consider rounded corners in everything from chair backs to light fixtures. 
If you're doing a full renovation, consider arched doorways and even rounded, porthole style windows. For furniture, a round dining table is one of the best ways to bring this interior trend into your own home. Rather than a traditional rectangle dining table, a circular table brings the family closer together, everyone equidistant from each other, and enhances the welcoming atmosphere of a shared mealtime.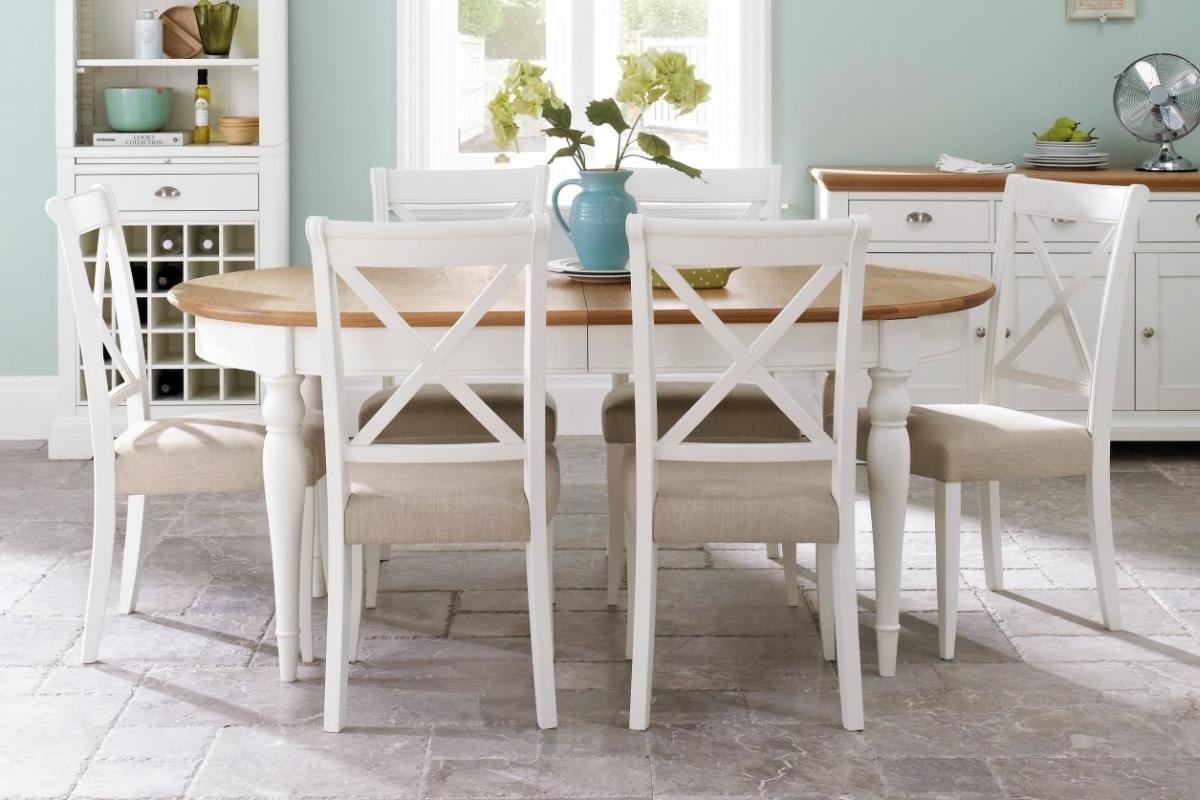 The Hanoi Extendable Round Table incorporates the curved furniture trend into a piece you can use every day with groups of varying sizes, perfect for accommodating visitors or larger families. 
Play with prints and patterns 
'Grandmillenial style' was a popular interior design trend this past year — referring to a charming, playful style akin to cottagecore and inspired by a vintage tearoom or your grandmother's house. Full of prints and patterns, a variation of this style continues in interior trends 2022, with bold wallpapers, bright bedding, and other patterned accents having a moment in this year's decor sensibilities. 
Whether you love the Grandmillenial look or you prefer a more contemporary take on pattern mixing, don't be afraid to get creative with your use of prints, textures, and more. Try what Vogue calls 'cohesive clashing': instead of ensuring that everything is matchy-matchy, go for a more eclectic look. Not only does it mean that you can incorporate one of the best interior trends 2022 into your home, but you can choose pieces you really love regardless of whether they're from the same range or decor style.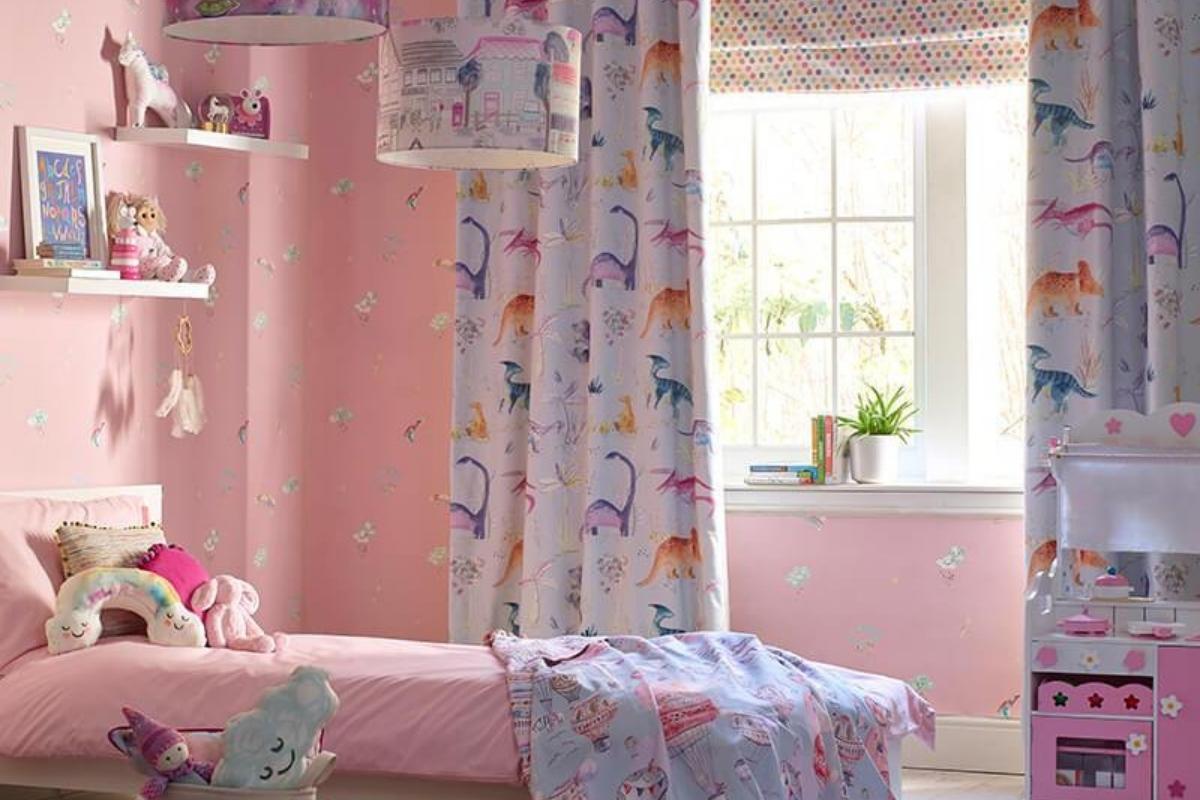 A fun mix of patterns like these wallpapers and window treatments from Voyage Maison can be great for a child's bedroom or play area. Get in touch to shop! 
Incorporate the best interior trends 2022 with help from Corcoran's
Let these top interiors trends 2022 inspire your home decor and design projects for the new year, and find everything you need to make your dreams a reality at Corcoran's. From the perfect round dining table to the best botanical-inspired accessories, along with expert advice on adding these trends to your home, you can start the new year right with help from Corcoran's. Shop now online, visit our stores, or get in touch to learn more!