Home Offices – Remote & Home Working is Here to Stay! An Infographic from Corcoran's
The figures are undeniable. There is a definite shift among Irish workers (and the wider EU and UK) to move away from a central corporate office to offices in devolved remote working and home working locations. This view was endorsed by the "Remote Working in Ireland, 2022 National Survey Findings" published by the Whittaker Institute for Innovation and Societal Change in May 2022.
The three types of worker roles
Broadly speaking there are three types of primary office working roles. These are:
Centralised office role – working full-time from a centralised office along with co-workers
Hybrid – working somewhere between one and four days per week at home or in another remote location
Fully remotely – working full time from home or in another remote location
Changes in working habits
The predominant shift in recent times has been from the centralised office role (only 8%) to either the hybrid role (52%) or the fully remote role (40%), with statistics taken from the Irish survey. This shift has moved faster in pace since the COVID-19 pandemic with employers enabling workers to work from home, particularly during lockdowns.
IT infrastructure has been an essential enabler
Of course, enabling homeworking meant placing an IT infrastructure in place, which is still being used post-pandemic. In fact, IT was for a long time one of the barriers to remote working and home working. Advances in broadband, IT hardware, and IT software including communication tools such as Zoom, make it clear that remote and home working is here to stay!
Remote working and home working infographic
We have created an infographic discussing advances in remote and home working, which has the following sections:

The sections above will give you a flavour of what the infographic contains, but below you will see the whole infographic.
See the infographic!
REMOTE & HOME WORKING ARE HERE TO

STAY!

But
what is

remote working,

why is it gaining popularity, how has it grown, and what is needed to make home working a reality?
WHAT IS

REMOTE WORKING?
Remote working is the enablement of employees to do their work from a location remote to the offices of the employer. This could include remote working from: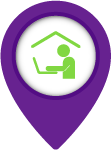 1. Employees home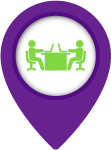 2. Employee shared space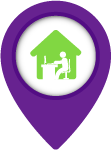 3. Home of a co-worker and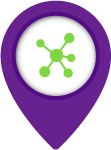 4. Anywhere with an internet connection!
RISE OF

THE HYBRID WORKER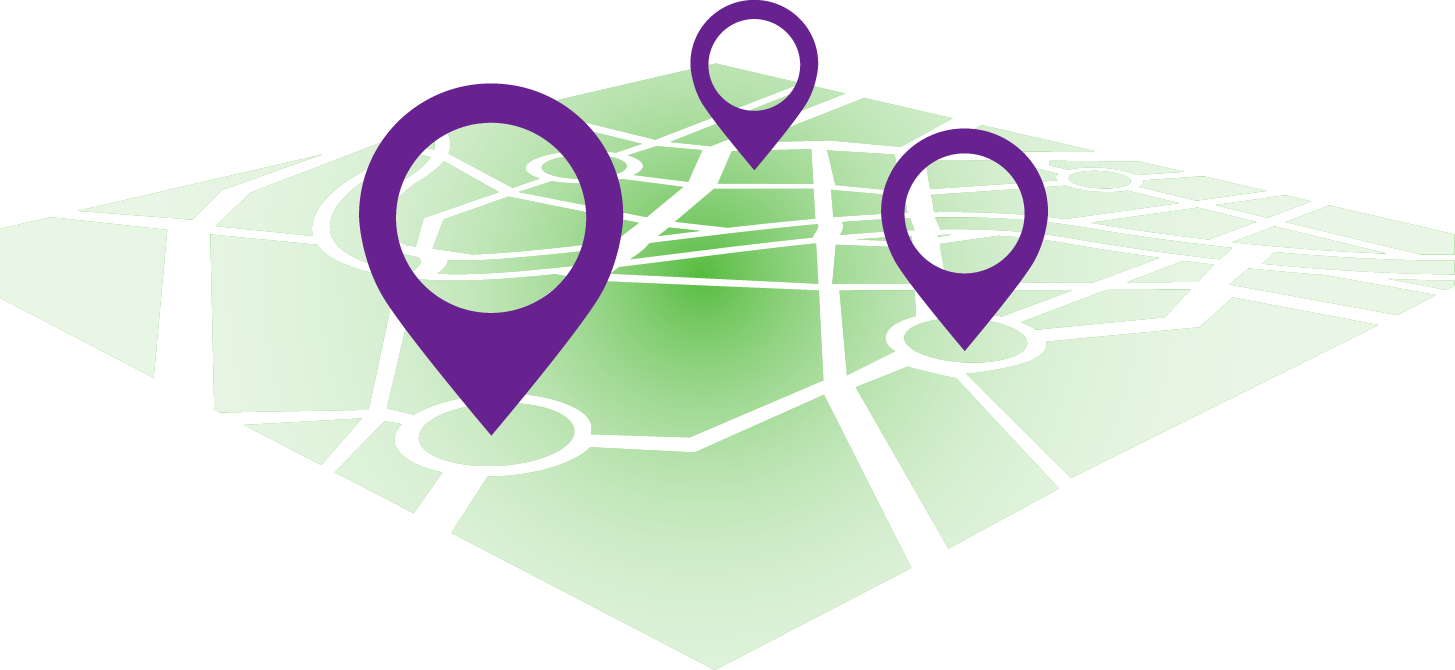 This is called hybrid working and is a form of working that both employees and employers are more comfortable with in 2022.
A NEW EMPHASIS ON

REMOTE WORKING
Why has there been a move towards remote working?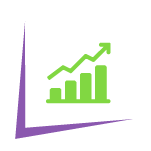 1. Growing trend over 20 years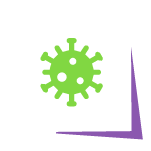 2. COVID-19 escalation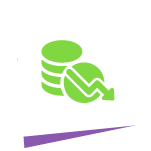 3. Lower costs for both businesses and employees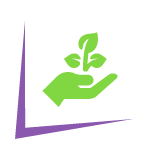 4. Positive green and environmental impact due to minimal travel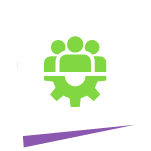 5. Demanded by the modern workforce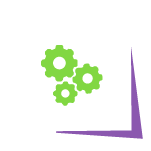 6. Increased access to skilled staff for employers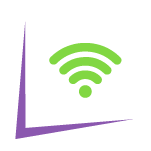 7. Internet availability and IT infrastructure for remote working is now place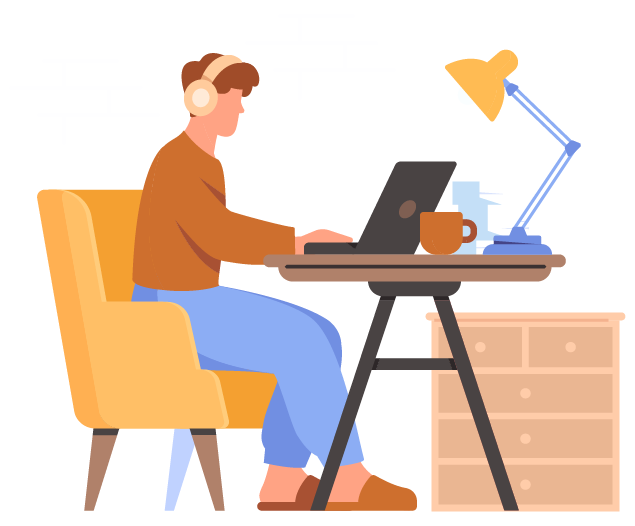 HOME

WORKING BENEFITS

FOR EMPLOYEES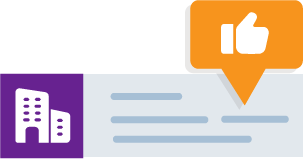 Flexible hours

Improved motivation

Improved work-life balance

IT Infrastructure

Lower infections

Reduced costs:

Work clothing

Food

Travel

Reduced commuting time

Relocation to desired location

Work anywhere without leave:

Family

Friends home

Holiday home

Depending on Company Policy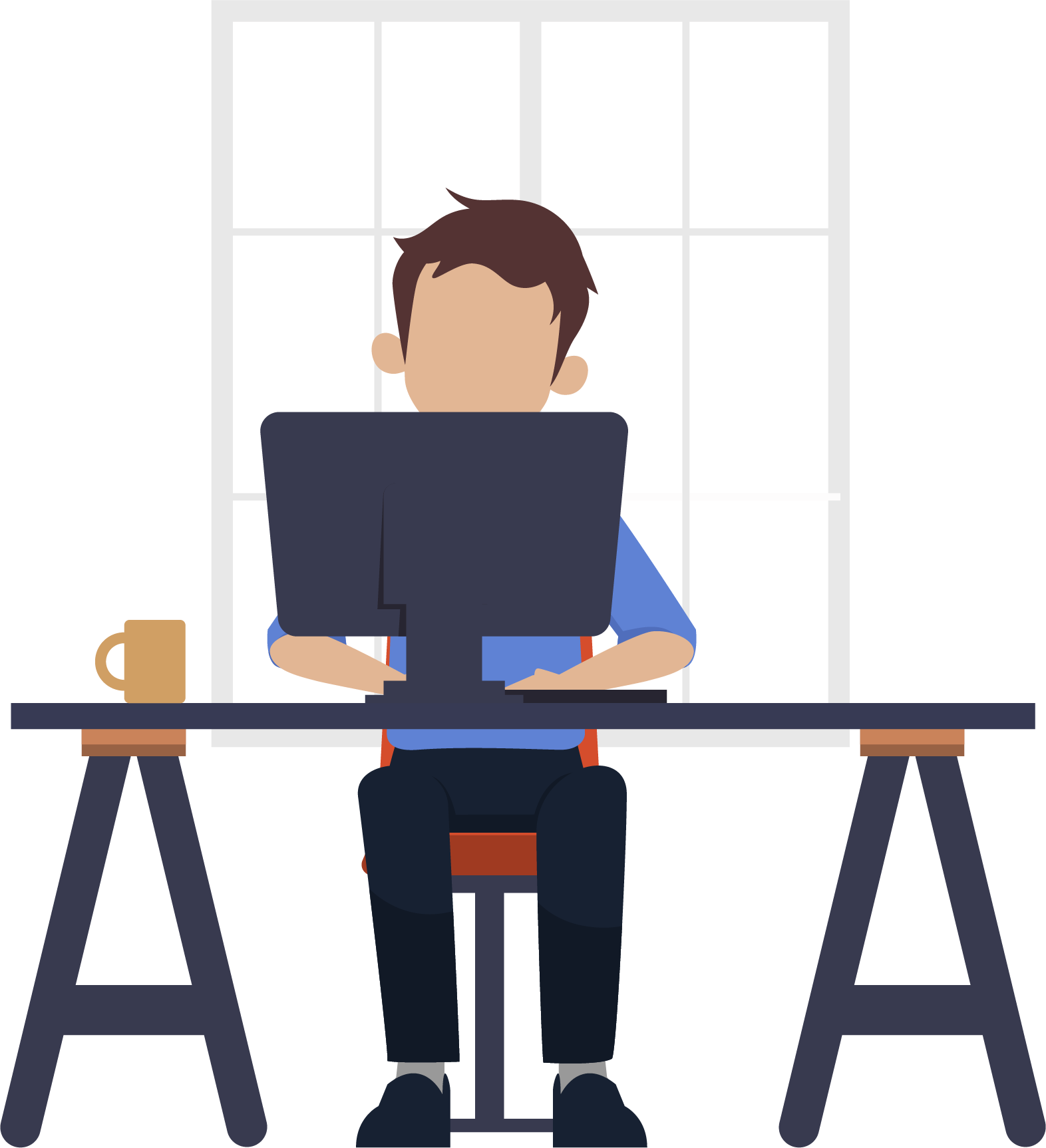 HOME

WORKING BENEFITS

FOR BUSINESSES AND EMPLOYERS
Here are some benefits of home working for businesses:

Business continuity

Cover multiple time zones

Fewer meetings

Higher productivity

Improved Environmental footprint
No relocation costs

Insurance

Rates

Rent/Buying properties

Utility costs

Other savings too!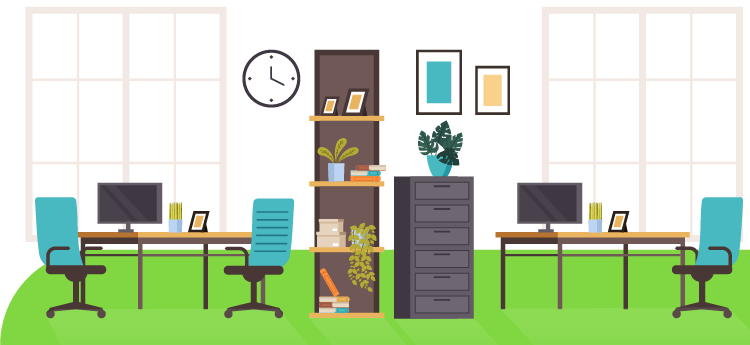 Reduced staff turnover

Timeliness – employees will arrive on time

Wider workforce pool
(not just local)
HOME

WORKING CHALLENGES

FOR EMPLOYEES
1. Communication difficulties
2. Isolation
3. Possibly longer working hours
4. Work merges with personal life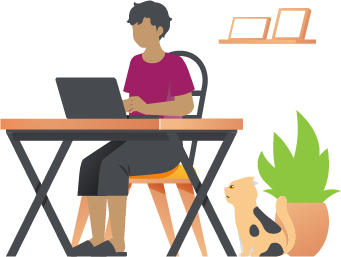 HOME

WORKING CHALLENGES

FOR BUSINESSES
1. Hovering supervisors
2. Providing emotional support
3. Remote ICT systems implementation
4. Inconsistent internet availability
5. Resolving technical challenges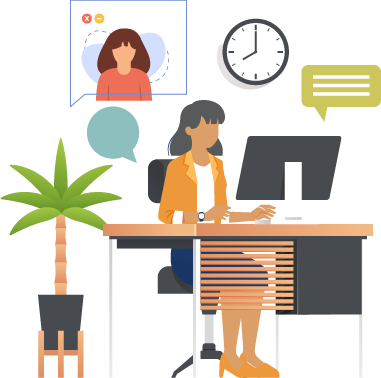 HOW HAS

HOME WORKING GROWN

OVER TIME?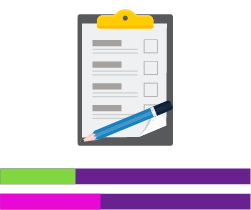 1. Workers planning to work mainly from home rose from 30% to 42% between April 2021 and May 2022 [1]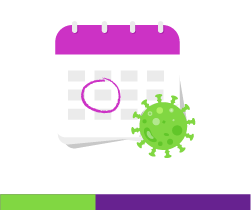 2. In March 2020 before COVID-19 12% of workers had worked from home in the past 7 days, this rose to 38% in March 2022 [1]
3. In the April 2022 Remote Working in Ireland survey, answers revealed the following working locations for workers [2]:

Hybrid – one or more days from home per week

Fully remotely

Working fully in person only
4. In the same survey employees already working remotely were asked about their preferences between remote and in person working, and the results were [2]:
5 days a week

1 day

2 days

3 days

4 days

Don't want to work remotely

5. In a survey, London workers revealed the following shift from pre-Covid (February 2022) compared to April 2022 [3]: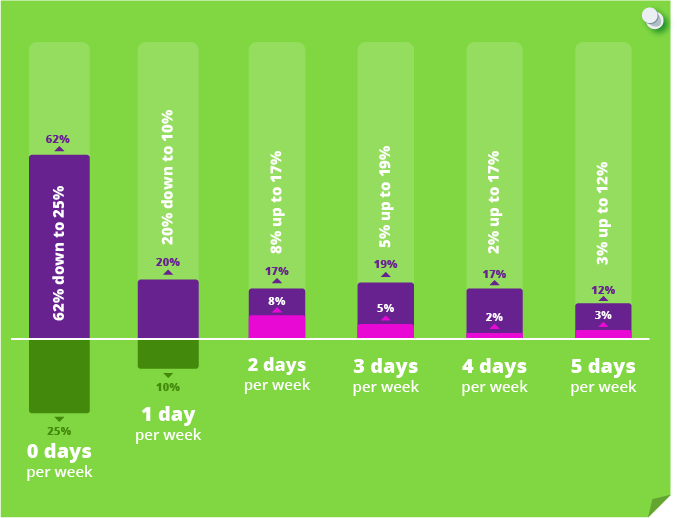 6. The same survey revealed the following benefits were perceived by these London workers [3]: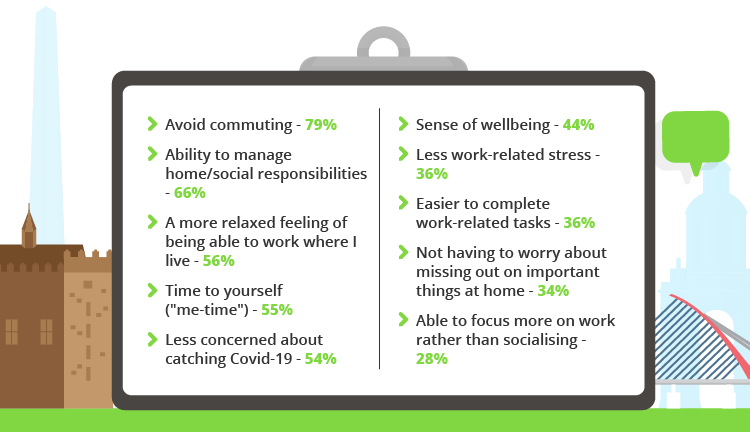 HOW TO MAKE

HOME WORKING

A REALITY?
WORKING SPACE

A home office, spare bedroom, or at the very least a desk

Garden offices are becoming an affordable and popular choice for many home workers

Utilities such as electricity, heating, phone and internet

Office furniture and equipment
OFFICE FURNITURE
Arguably the most important requirement is having the right office furniture and equipment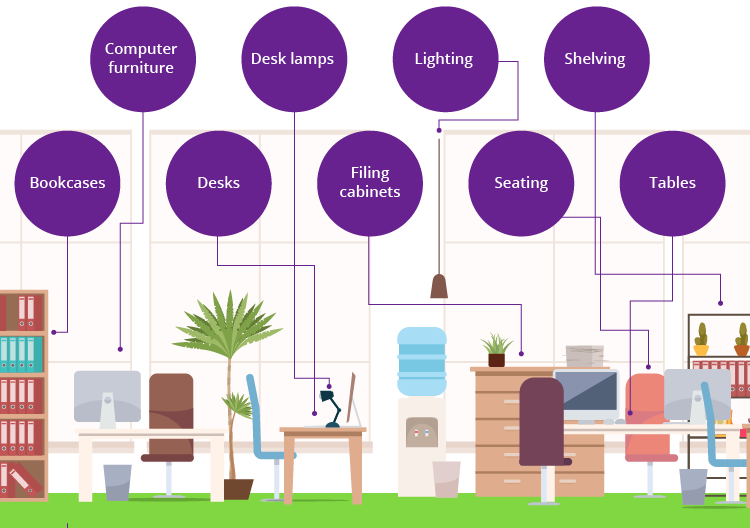 An Infographic from Corcoran's
We hope you have found this infographic from Corcoran's interesting and valuable. Why not visit our website to embrace remote and home working by investigating our home and office furniture ranges?
Contact us via our contact page
Watch our video!
We have also created a video to support our infographic, simply click on the link below to view the video.
Choose Corcorans to buy quality office furniture for home offices
Another part of essential remote working and home working infrastructure is office furniture.
Choose from a wide range of quality office furniture here at Corcoran's. We summarise our range below, with all the supporting furniture you will need to facilitate your move to remote and home working and will ensure you thrive in your 9-5!
We provide links to our main category pages as well as blog posts on these topics in the section below:
Related blog articles
We also recommend you read these related articles about home office furniture, which will help you make an informed choice:
Advice about buying office furniture to work from home
We hope you have enjoyed this blog article and our infographic. Here at Corcoran's, we passionately believe that remote and home working is here to stay. Contact us for friendly, informal advice about buying home office furniture. Contact us using the following methods: