Home bar ideas to create the perfect stylish setup
After two years without a proper Paddy's Day, we're all looking forward to the upcoming extended bank holiday. Maybe you're eager for a couple nights at the pub, or maybe you're just excited for the parades and general festivities. Either way, you're probably not putting too much thought into home bar ideas, but that's about to change with these top tips from our interior design experts. 
Sometimes having a quiet drink at home with friends or a nightcap after an evening out is just as appealing as a long night in the pub. And a home bar isn't just for alcoholic drinks, either — the best home bar ideas can be used for a breakfast bar, a tea and coffee station, or simply a lovely organisational setup for your kitchen or dining area. Read on for our favourite home bar ideas to create a cosy, relaxing and entertaining space in your home. 
Maximise space with a multifunctional bar counter
If you have a large kitchen, you may want to create a home bar that's separate from where you prepare your food, but for many homes there just isn't the space for multiple counters. However, there's still plenty of room for style and practicality with a countertop that can double as a food prep area and a place to sit and enjoy a drink, a cup of tea, or even your morning meal. 
There are a few options you can consider that will offer versatility for all of these functions. For example, a two-tier kitchen counter can have a lower surface that's suited for standing and chopping veg, and a higher level where you can sit and enjoy the fruits of your labour.
If you're really short on space, you can even opt for a rolling kitchen island that can be moved out of the way when not in use so as not to take up too much room in the middle of your kitchen. If you're using this to implement your home bar ideas, you can tuck it away against the wall during the day and bring it out for entertaining in the evening.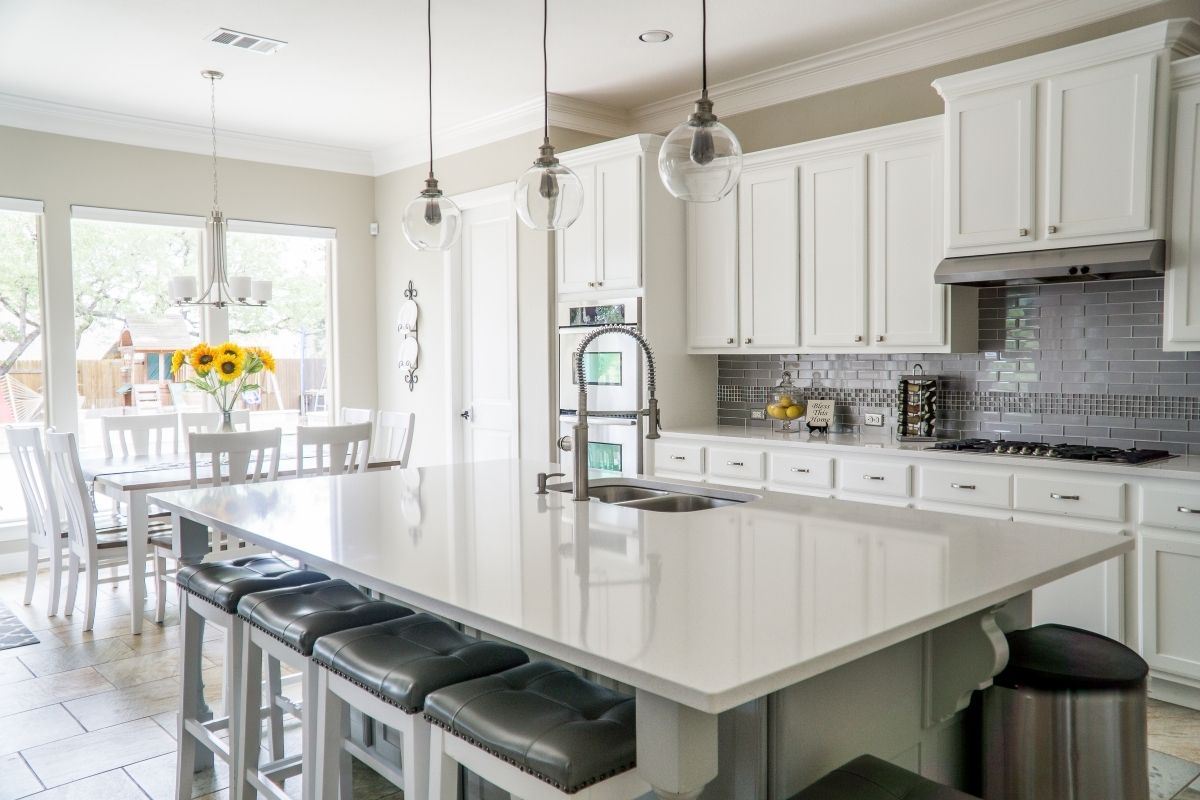 Choose the right bar stools for style and comfort
When you're ready to belly up to the (home) bar, you want to be comfortable whether you're having a drink or eating a meal. One of the most important choices you'll make when you're turning your home bar ideas into a reality is selecting the right bar stools. 
As with your dining chairs, you want bar stools that are comfortable as well as stylish. However, there are also other elements you'll want to think about when you're choosing your bar chairs. If your bar area is in the same room as your dining table, do you want the bar stools to match your dining chairs? If so, there are plenty of options for chairs with bar and table height variations. 
Another thing to think about is how often you'll be using your home bar area. If your home bar is just for the occasional evening hang-out, then a minimalist bar chair that won't take up too much space is probably ideal. However, if your home bar ideas see you spending your mornings drinking coffee there, or if you plan to use the bar counter to double as a kitchen table, you'll need a bar stool with a sturdy, supportive back that will ensure comfort for daily use. 
Bring that pub atmosphere to your home bar with lighting
Pendant lights are a traditional pick for home bar lighting. A set of pendant lights hanging in a row above your bar counter is a classic and stylish option for brightening up the space. If you want your home bar to emulate the timeless feel of a traditional pub, then opt for lower-watt bulbs, warm tones, and soft lighting to create a cosy, low-light atmosphere. 
On the other hand, if you're planning to embrace your inner mixologist and create complicated cocktails, or if your home bar is going to double as a food prep area or mealtime space, you'll need stronger lights so that you can see what you're making or eating. Adjustable LED lighting that allows you to brighten or dim the lights as needed, or even change the colour of the lighting, could be a great option for the space. 
Adding a mirror to the wall behind the counter is one of our favourite home bar ideas — it not only looks great, but a mirror will also reflect the lighting and enhance the feel of your space. Think about how many pubs utilise this design, and you'll easily understand why we suggest it. 
Add the finishing touches with practical decor 
You don't want to clutter up a bar counter with too many decorative items, but there are plenty of ways to add personality and style to your space. One of the best home bar ideas is to choose practical pieces that add flair to your setup. If you have a set of glasses in a spectrum of colours or an array of shapes, opt for an open display cabinet to show them off! 
A sideboard with serving trays is another great way to let your organisational essentials double as decorative displays. Use them to keep bottles conveniently clustered while also adding a touch of glitz and glamour to the setup. 
Finally, don't forget about the garnishes! Whether it's mint for mojitos or gimlets garnished with limes, you need somewhere to keep those finishing touches for your cocktails. And when you're creating the home bar of your dreams, use these garnishes as another decorative detail. A decorative serving bowl full of fruits or a live plant on the counter adds style while keeping your drinks ingredients close at hand.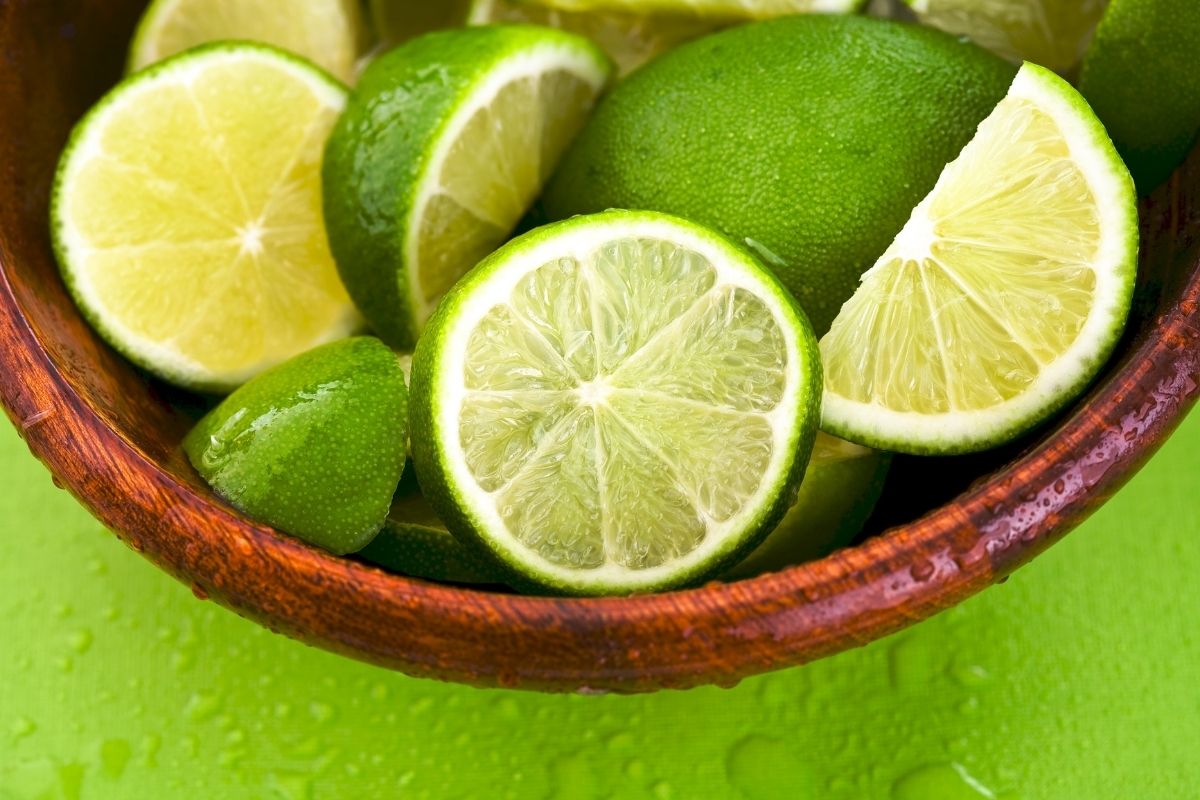 Consider a convenient mobile bar for small spaces
Not all homes have enough room for a large, dedicated home bar, but all homes have enough room to incorporate versatile home bar ideas into your decor. As we mentioned above, you can easily let your home bar pull double duty as a breakfast area or food prep counter, justifying the use of the space. 
However, if you're working with a particularly compact floorplan, a bar cart or drinks trolley is another appealing option. Small yet stylish, a drinks trolley provides just enough space for your bar essentials — a few bottles of your favourite drinks, a couple of key cocktail-mixing tools, and just the right number of glasses for your guests. 
A mobile bar cart is also a great option for parties, as you can move it around to whichever room you're hosting an event. You can keep bar essentials close at hand in the living room even if the majority of your drinks and equipment is in the dining area. Plus, the vintage-inspired glamour of many drinks trolleys adds a stylish touch to your entertaining setup. 
No Results Found
The page you requested could not be found. Try refining your search, or use the navigation above to locate the post.
Home bar ideas and essentials at Corcoran's
Home bars, breakfast nooks, coffee corners, and more: whatever cosy and inviting space you want to create, you can find everything you need at Corcoran's. We have bar stools, sideboards, and drinks trolleys, a whole host of accessories to finish the look, and even tiles, paint, lighting and other elements to design your dream home bar from the ground up. Shop online or in-store, or talk to our team about the best home bar ideas to suit your home. 
View this post on Instagram