An Ultimate Guide to Buying Rectangular Rugs in Your Home
Looking for a fabulous home accessory that will add style to any room and tie your interior design together with ease? A rug could be the perfect pick. Helping you decorate your space from top to bottom, rugs add plush texture and comfort to a room, as well as plenty of visual appeal thanks to the variety of ornate designs. 
Rectangular rugs are the classic option for flooring accessories, with a simple and versatile shape and design that is sure to suit an array of home decor setups. But there is also a variety of options when it comes to rectangular shaped rugs that will fit in with different rooms and interior design styles.
Here's how to incorporate rectangular rugs into your home: 
Use long rectangular rugs to accent your hallways
Long, runner style rugs are a great way to add colour and detail to a foyer or hallway. The length of a hallway rug is perfect for welcoming visitors into your house and drawing them in to the main area of your home, as well as for helping to set the tone for your decor. 
When you are choosing a rug for your hall, select a size that is slightly narrower than the width of the floor. Leave some space between the sides of the rug and your walls or moulding. Also, if the end of the rug will be under the front door when it opens, opt for a flatweave or low-pile rug so that the door can swing open smoothly as you invite in your guests.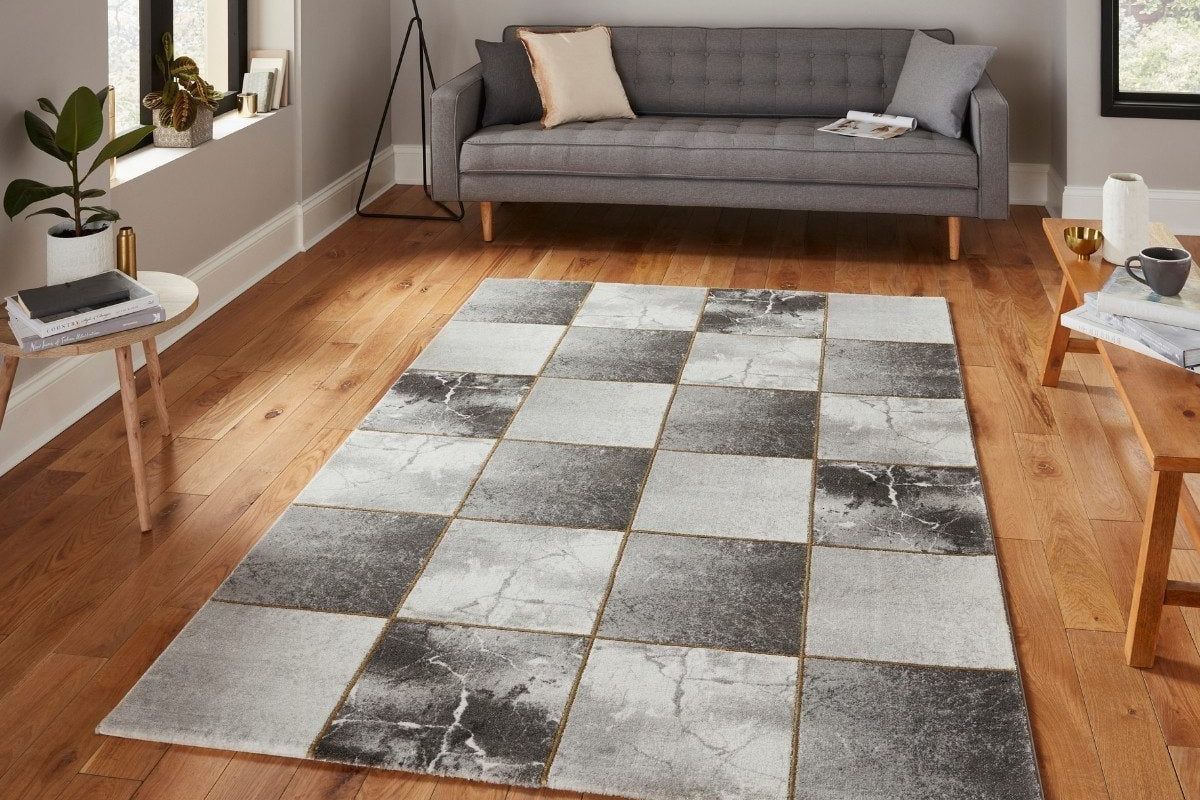 Use large rectangular rugs to define zones in an open-plan room
We've written before about the need to create 'zones' in an open-plan interior design setup, so you can read our earlier blog on this topic for more details, but when it comes to rugs, utilising rectangular rugs can be a key element of defining separate spaces within an open plan. 
You will most likely have the same flooring across all of an open-plan area (although you may choose to divide up between hardwoods and tiles or a similar pairing), so large rectangular area rugs in contrasting colours or designs can help to delineate the various sections of your home. 
In your living area in particular, a rectangle rug that goes under the front feet of your sofas can be a great way to create a coordinated, cohesive look for all your sitting room furniture. 
Use rectangular rugs to add cosy comfort to your morning routine
When you step out of bed on a wintery morning, there's nothing worse than putting your bare feet onto a freezing cold floor. Rectangle rugs, to the rescue! If you don't have carpet in your bedroom, a rug can bring that layer of plush, warm comfort you need to start the day off on the right foot. 
Choose a rug that reaches from one side of the bed to the other, with enough width on either side that you can step onto it when you get out of bed. Positioning it underneath half of the bed lengthwise, with the rug extending beyond the end of the bed, is a stylish way to set up your bedroom. 
If you prefer, you can also opt for two smaller rectangular rugs, with one on either side of your bed in front of your nightstands. This can offer a charming and more casual look for a cosy space.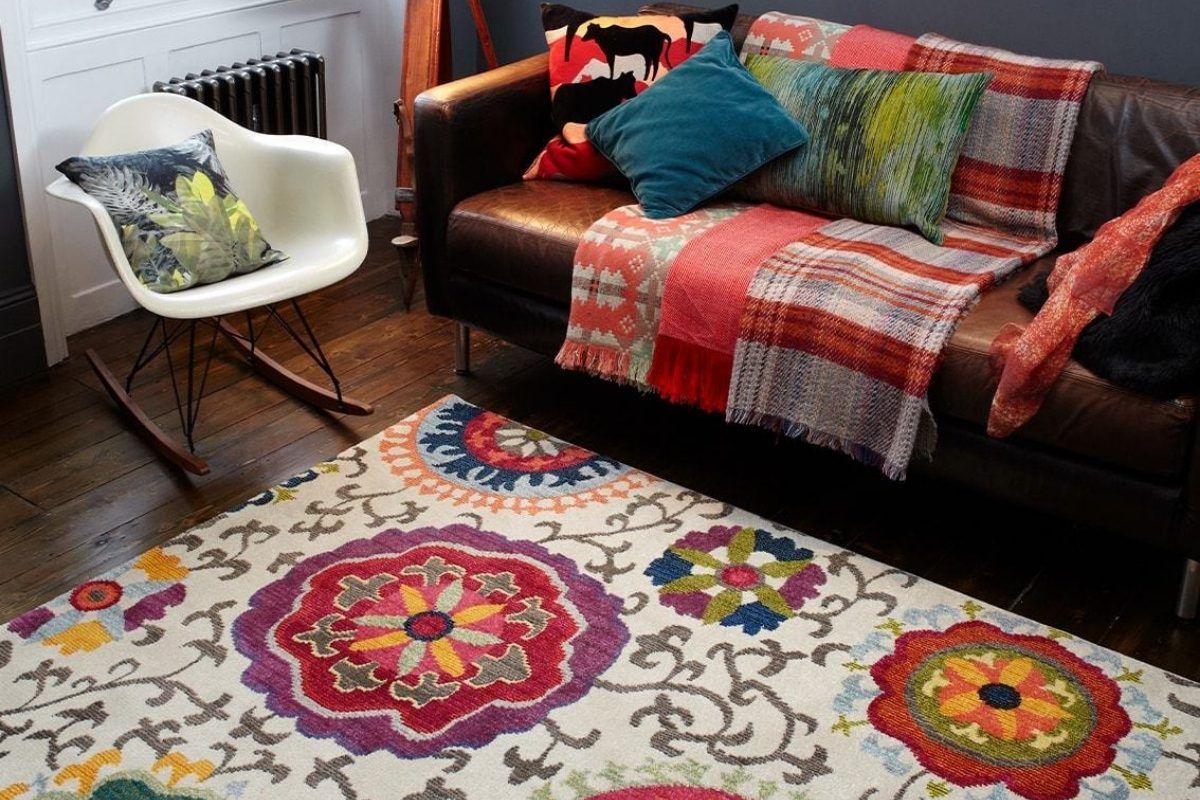 Use patterned rectangular rugs as artistic elements for your floor
Just as wall art can be used to decorate your walls, a patterned rug can bring gorgeous artistic detail to your floors. With patterns ranging from the traditional and ornate to the contemporary and bold, and a wide array of motifs like geometric designs, nature-inspired themes, and eye-catching abstract looks, you can find rugs to complement any decor aesthetic. 
When choosing a rug to visually accent your space, draw inspiration from the overall feel of the room and the colour palette you choose for your furniture and walls. Don't overwhelm the space — if you have vibrant wallpaper you might opt for a solid rug in a similar colour family. Conversely, add interest to a neutral space with a bold, patterned alternative. 
Rugs and more at Corcoran's Furniture
From the start of your renovation project to the finishing touches, from floor to ceiling and everything in between, visit Corcoran's Furniture in-store or online to find flooring, furniture, and accessories to make your house a home. 
Shop a wide range of styles, budgets, designs, and more from expert craftsmen and suppliers in Ireland and abroad. Our collection of rectangular rugs features everything from soft, solid shag rugs to bold flatweave rugs with vibrant prints, so no matter what you're after for your home, you're sure to find it at Corcoran's.