A Guide to Buying Bedside Lamps
Bedside lamps provide a touch of comfort and class to your bedroom, and they instantly work to elevate and transform the aura of the room. They help to create a cosy atmosphere when relaxing and lounging, and they provide the perfect light source when snuggling up with a great book or watching TV from the comfort of your bed.
There are a huge variety of bedside lamps available, and they come in a variety of shapes, sizes, and styles, so you will have no problem finding the perfect one to match your design goals.
A bedside lamp is more than just a source of light; it can provide an attractive focal point in any bedroom while having a huge impact on the overall mood and ambience of the space. The ideal bedside lamp will have a blend of both function and style and will also give you a chance to showcase your individuality and your personal flair for design.
There are several things to consider when choosing the perfect bedside lamp. Here are our top recommendations:
Understanding your needs
Before selecting the ideal lamp for your bedroom, it is important to identify the primary purpose of the lamp. Do you need a bedside lamp for reading, or do you want to create a sense of ambience, or a combination of both? You may also wish to select a lamp that acts as a statement piece or simply to provide light. Whatever the aim, focusing on the features that matter most to you will help you select the perfect one.
Nightlights—Nightlights are perfect if you are looking for a bedside lamp with a soft and comforting glow. Lamps with dimmer switches or multiple brightness settings will allow you to adjust the lighting to suit your needs. Nightlights work particularly well in children's bedrooms, as they add an additional feeling of comfort, safety, and reassurance.
Reading lamps—If you love to cosy up with a good book, then a bedside lamp that provides a focused and bright light is a must for you. An adjustable lamp with a shade that directs light downward is ideal for reading, as it will reduce the glare on the page, making it easier to see.
Decorative lamps—Decorative bedside lamps are a fantastic way to add a touch of glamour to your room, and they instantly transform your space. You can choose a lamp that complements your existing décor, or you can select something striking and fun that makes a bold design statement.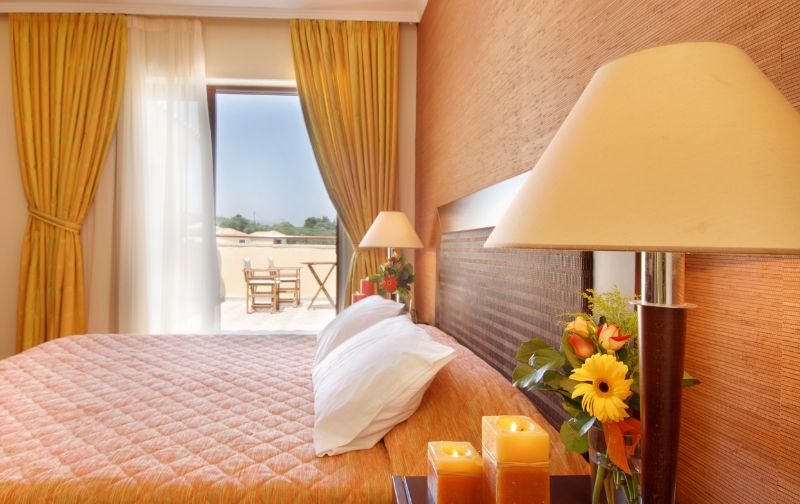 Considering Functionality when buying bedside lamps
There are a variety of options to consider when selecting the type of bedside lamp that will work best for your space.
Table Lamps: Table lamps are the most common type of bedside lamp. They provide an ideal source for reading, and they help to create a real sense of atmosphere. You can easily find one that suits your individual style and one that will complement the overall design of your room.
Wall-mounted lamps: Wall-mounted lamps are an ideal option for you if you are tight on space or if you prefer a more sleek, minimalist look. They will help to free up valuable side table space, and they provide focused light for reading or browsing on your iPad or phone.
Floor Lamps: Floor lamps may be a somewhat unconventional choice for a bedside lamp, but they can work well in a larger bedroom. They also provide a statement piece and can add a real splash of 'va-va-voom' to your room.


Style and design as a factor when choosing bedside lamps
The style and design of the bedside lamp you choose will work to complement the overall décor and design aesthetic you wish to create.
Material—Choose a material that ties in with your existing furniture and décor. Glass and metal may suit a sleeker, more contemporary look, while wood and metal will work well with more traditional themes.
Colour—You can add a pop of colour and contrast to your bedroom through the selection of a vibrantly coloured bedside lamp. You can pick a colour that matches your overall design theme, or you can make a statement by selecting a brightly coloured lamp that will instantly add contrast and depth your space.
Size—Measure the available space on your bedside table to determine the ideal width, depth, and height of your lamp for your space. Make sure to allow additional space for other items, such as your phone, glasses, cups, and books.
Shape and style—You will be spoiled for choice when it comes to selecting the shape and design of your bedside lamp. From classic to contemporary, traditional to trendy, you can elevate your room through the choice of your dream bedside accessory.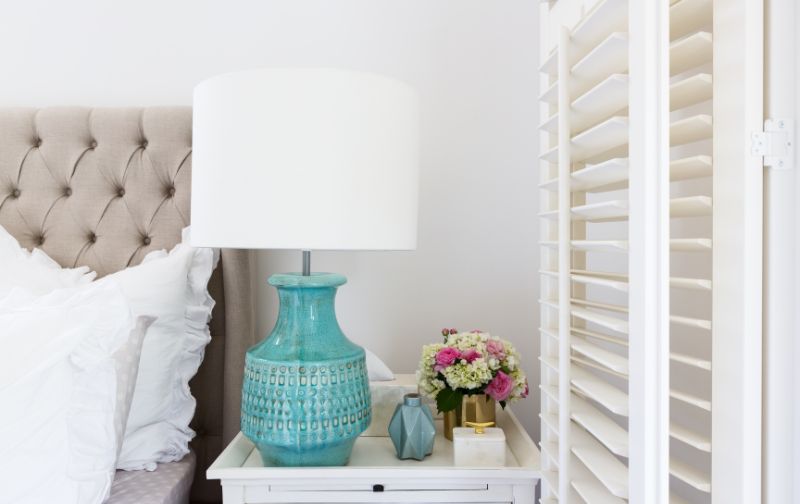 Why size matters when it comes to buying bedside lamps
Bedside lamps come in various sizes, and selecting the right one for your bedroom is essential for both aesthetics and functionality.
Height: As a rule of thumb, the bottom of the lampshade should be at eye level when you are sitting up in bed. This ensures comfortable reading and prevents glare.
Proportion: Consider the size of your bedside table when selecting your ideal bedside lamp. A small lamp may be lost on a large bedside table, and a lamp that is too large will overpower the space
Choosing the right light source for your bedside lamps
The light bulbs that you use will make a genuine difference to the ambience, energy efficiency, and light quality in your bedroom. Therefore, it is important to consider the light source along with your bedside lamp so that you can create the ideal look and feel for your space.
Selecting the correct light source and wattage for your room will depend on the function of your bedside lamp. For example, is your bedside lamp for reading, lounging or to set the mood of the room.
Incandescent bulbs emit a warm, yellowish light that's perfect for creating a cosy atmosphere. However, they are less energy-efficient and have a shorter lifespan compared to other options.
Compact fluorescent bulbs (CFLs) are energy-efficient bulbs that last longer than incandescent bulbs, and they provide a cooler, more neutral light.
LED bulbs are a fantastic choice for bedside lamps. They are long-lasting, efficient, and available in a variety of colours. They are also versatile and can be easily adjusted to create the perfect ambience for your bedroom.
Smart bulbs are ideal if you are more on the technical side and if you want to control the light and atmosphere in your bedroom. They allow you to adjust the colour and brightness via a smartphone app or voice assistant.
Considering the features of bedside lamps
Bedside lamps help to create an overall sense of relaxation while also acting as a key design feature in your bedroom.
A dimmer switch provides the ideal way to create a sense of ambience and cosiness as it allows you to adjust the brightness of your bedside lamp. For bedside lamps, where the arms extend outward away from the lamp base, these can be ideal option for those who love to read, as they direct light exactly where you need it.
Modern bedside lamps are often multifunctional, and they have features such as USB ports, which means you can charge up your electronic devices as you use your lamp for reading or relaxing.
Choosing the right lampshades
The lampshade is the crowning glory of your bedside lamp. A feature lampshade will impact both the quality of light and the overall look you want for your space. In general, when choosing a lampshade, the shade should be twice as wide as the lamp base and one third of the total height of the lamp.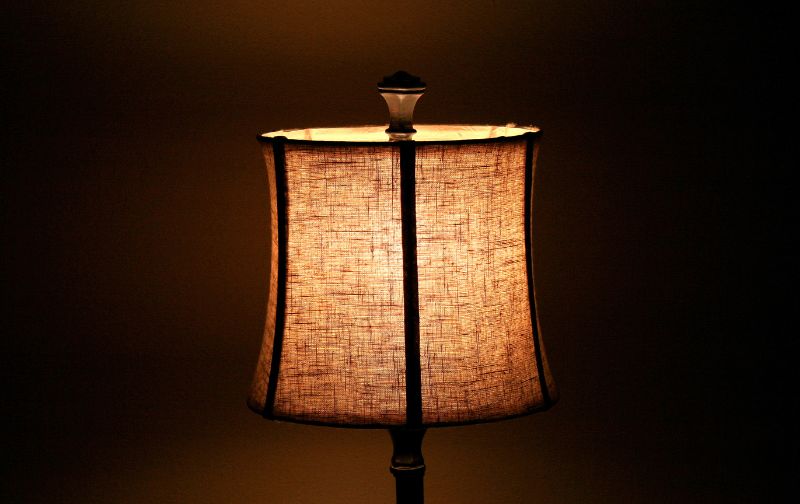 Key factors to consider when choosing your ideal lampshade:
Material: Lampshades come in various materials, such as fabric, glass, metal and wood. Each material reflects light differently and contributes to the overall style of the lamp.
Shape: Choose a lampshade that complements the base and one that matches your bedroom décor. Popular shapes include bell, empire, and drum.
Size of the lampshade: Ensure the lampshade is proportionate to the base and doesn't obstruct the light source.
A bedside lamp is a key accessory in any bedroom. It provides light for reading and relaxing, and also allows you to showcase your individual taste and style. Your room will glow with the addition of bedside lamps, and they will elevate your space as you create your dream sanctuary for slumber.
View some of our fantastic selection of lamps on our Corcoran's Instagram page or check out our fabulous range of bedside lamps online here.