Buying Stoves & Fireplaces That Warm Your Space in Style
As winter approaches, it's time to start thinking about staying warm and cosy through the colder months. And what better way to ensure a snug and stress-free winter than to select a new stove or fireplace for your home? But how do you choose the best new heating source for your space? Read on for our guide to the different types of stoves and fireplaces, and everything you need to know about buying stoves and how to choose your new fireplace or stove. 
Wood burning stoves
When you're buying stoves, you may first want to consider the most classic option: a wood burning stove. Efficiently designed to make use of your log fuel, these timeless picks will warm up any room. Featuring classic shapes but with contemporary construction, buying stoves that burn wood fuel can be an effective and reliable pick for your home. Wood is also considered to be a relatively eco-friendly option, as the carbon it gives off while burning is offset by the carbon the tree takes in while growing. 
Multi fuel stoves
Multi fuel stoves are a favourite pick for modern living spaces thanks to their ultra-versatile design. When you're buying stoves, you want options that will suit any need, and multi fuel stoves offer this as they can utilise wood logs, smokeless fuels, briquettes, and more. With high efficiency and convenience, a multi fuel stove could be the best option for your space.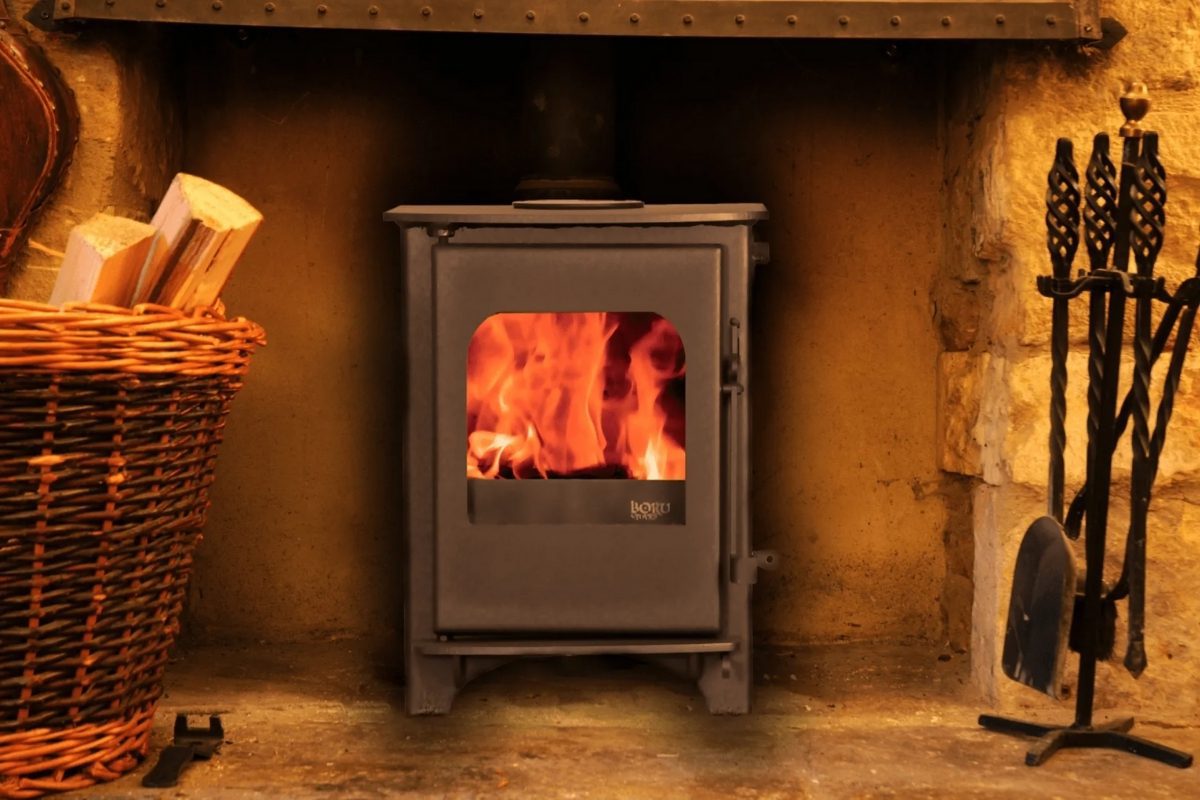 Gas stoves
If you want all the warmth of a traditional stove but without the cleaning or maintenance of gathering wood or clearing ash, consider a gas stove. Our gas stoves evoke the traditional look of a crackling fire with realistic artificial flames, but they turn on with the touch of a button to bring cosy appeal to your home. If you already have a gas hookup in your house, this is an easy option to integrate into your space. 
Electric stoves
Like their gas counterparts, electric stoves emulate traditional stoves and fireplaces with realistic artificial logs and flames, but they turn easily on and off and run on electricity rather than solid fuel or wood. Offering a variety of heat settings, and freestanding as well as wall-mounted  designs that require only a power source, buying stoves that run on electricity allows for versatility and stylish decorating. And given that you surely have electricity in your home already, it is incredibly simple to add this type of stove to your decor and heating setup. 
Fireplaces and inset stoves
If a freestanding stove isn't exactly what you're looking for, you may consider buying stoves that fit into your existing fireplace as an insert. These stoves sit flush against the wall, preserving floor space while still offering the warmth of a freestanding stove. You may also consider a fireplace for your wall, either with traditional fuel-burning capacity or with convenient electric or gas-run configurations. 
Bioethanol fires
If you're looking for an option that's focused on visual appeal, consider a bioethanol fire. While a bio fire doesn't offer the same amount of heat as a traditional stove, they are appealing both for their lovely, modern looks and their portability — many of our bioethanol fire options can be moved around with ease, and can even be used outdoors. Using a bioethanol fire is simple; add the fuel to the burner and light it, then enjoy four to five hours of smokeless flame indoors or outside. Plus, what they lack in heat, they make up for in scent, with the fuel emitting a lovely scent that will waft through your home and create an inviting atmosphere.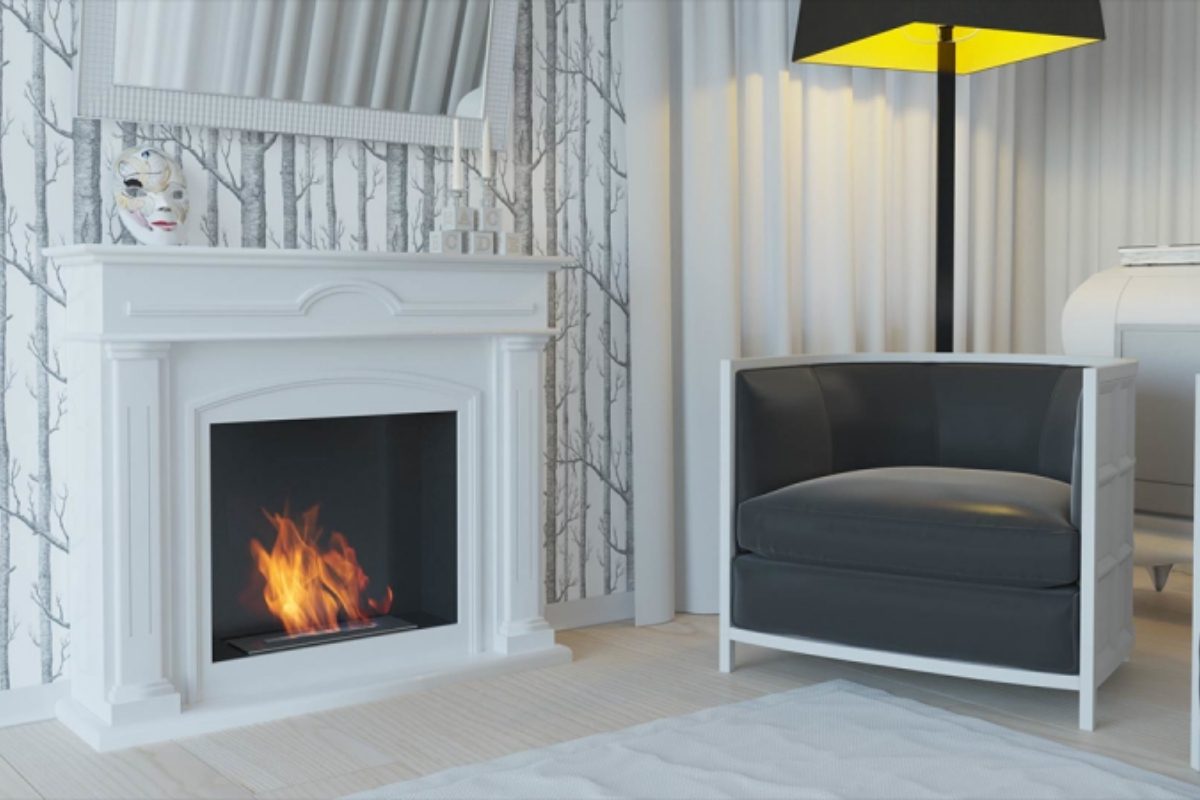 December White TUV Certified Bioethanol Fire
Size
When you're buying stoves or fireplaces, you will need to consider the actual dimensions of both the piece and the area you plan to place it in. However, it's also important to think about the size of stove you will need in order to heat your room. Stove heat output is measured in kilowatts — the higher the kW, the more heat the stove will put out. Naturally, larger rooms require buying stoves with higher heat outputs.
Also, keep in mind details like whether your room has good or poor insulation, high or low ceilings, and non-rectangular shapes that will affect the amount of heat your stove will need to output to provide warmth throughout the room. You can also opt for stoves that connect to your central heating in order to bring warmth to the entire house; again, you will need to consider the amount of floor area you want to heat if you choose to go this route. 
Efficiency
Stoves come with efficiency ratings measured in percentages. The percentage measures how well your stove transfers the energy stored in the fuel into the heat energy that warms your space. A higher percentage equates to a higher efficiency; for example, the most efficient stoves offer around 94% efficiency. Generally, a higher efficiency stove will have a higher cost, but you will get more out of your fuel which will result in savings for the future. 
Furthermore, 2022 will bring new regulations for stove manufacturers under the EU Ecodesign directive, but many stoves and fireplaces already meet these new requirements, so you can shop for options that offer cleaner burning and greener heat.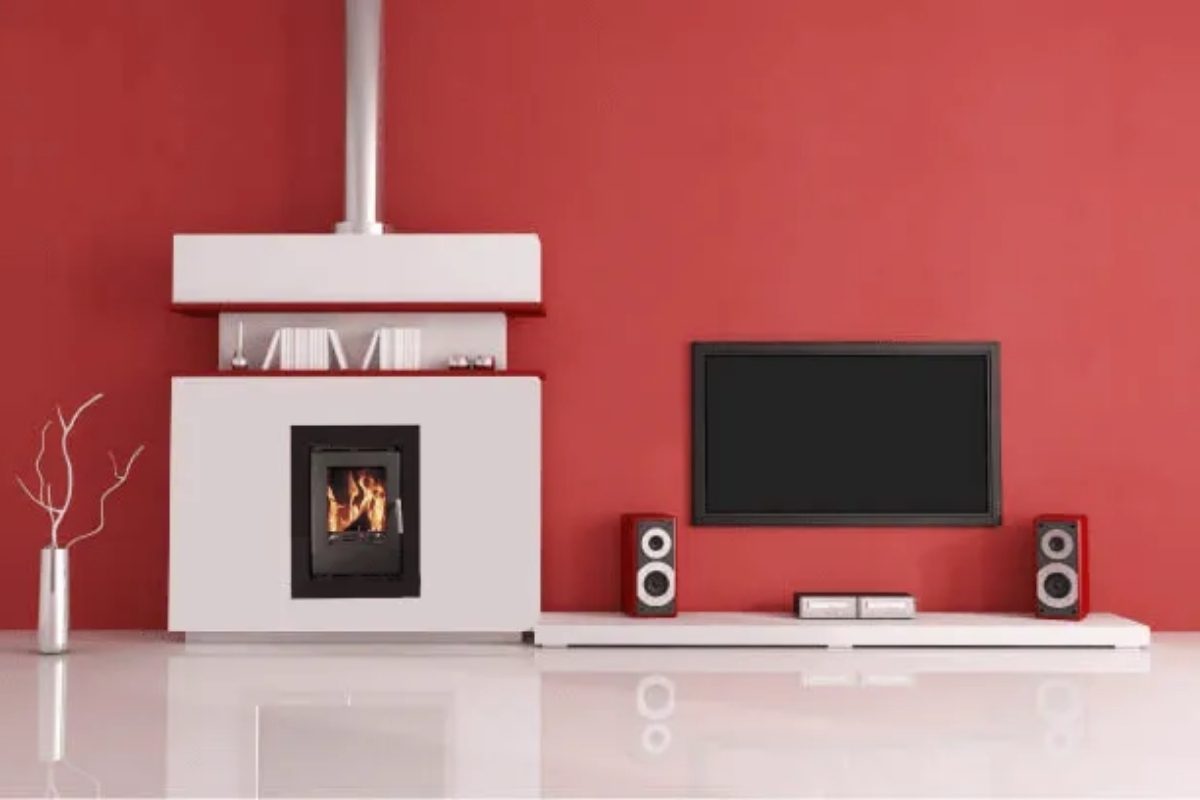 Boru 400E Inset Stove Eco Design Ready
Freestanding vs inset stoves
As mentioned above, most stoves are freestanding and can be situated pretty much anywhere in the room as long as they have the right connections (a power hookup for electric stoves, the appropriate in and outputs for gas stoves, or a chimney pipe for solid fuel stoves). You may choose to set your freestanding stove in an existing fireplace recess, or create a new space for your new stove. 
If you want to really make use of an existing fireplace, or if you want add visual appeal to a wall while also maximising the space in your room, consider buying stoves and fireplaces that set into the wall and sit flush — great for smaller rooms but also to create a focal point for any wall. 
The hearth
In addition to connections to give your stove the proper in- or output needs, if you are not placing it in an existing fireplace recess you will need a hearth for it to sit on. This is a non-combustible platform that will protect the floor of your home from the heat of the stove. If you are renovating your house, you can add a permanent hearth where you want to have your stove; however, you can also add a hearth to your floor after the fact in order to accommodate buying stoves for finished rooms. 
Extra details
Many modern stoves offer extra features that can enhance the stove you choose to buy. For example, an Airwash system that helps to keep the glass cleaner, or a removable ash tray for wood-burning stoves that makes it simpler to clear debris from the stove's base. Some stoves also include a built-in space for fuel storage, and there are a variety of other details you can consider when buying stoves from Corcoran's. 
Appearance 
There are many variations appearance-wise that you can choose from when buying stoves and fireplaces. We offer a range of stoves with ultra-traditional looks, but of course made with contemporary craftsmanship and durability. We also have plenty of stoves and fireplaces that evoke modern sensibilities and style. Freestanding stoves have style all their own, while inset stoves and fireplaces can be paired with trim and surround options to match your room's aesthetic. Whatever type of stove or fireplace suits your home decor style, there are options to fit what you are looking for in terms of design.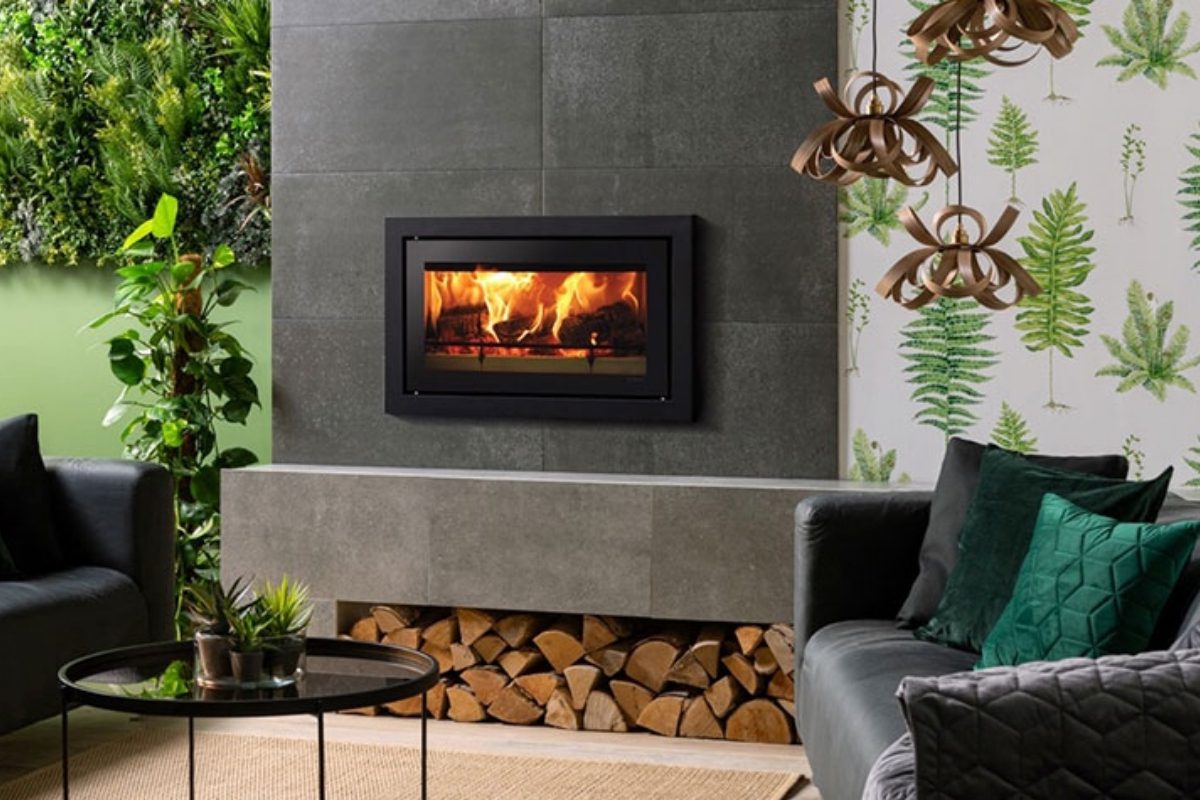 Ecodesign Stovax Studio Profil inset fire
Buying stoves and fireplaces from top brands like Boru, Stovax, Pierce, and more has never been easier when you shop at Corcoran's. Our experts can help to match you with the perfect stove or fireplace for your space, and we're here to answer all your questions about fuel types, efficiency, installation, and anything else you need to know to choose the ideal stove or fireplace for your home. 
Call in to our Killarney Bathroom, Tile & Stove Centre today, visit our BTS Centre Facebook Page, or get in touch with our team to set yourself up for warm, cosy comfort this winter and for many years to come.