Are Round Dining Tables a Space-Saving Option?
When you're sharing a meal with family and friends, it's nice to have a spacious, comfortable area to gather. There's nothing worse than being cramped and crowded, bumping elbows as you try to eat, or not having enough room to set down all the plates of food at a special occasion dinner. 
However, while we would all love to have a stately dining room with the largest dining table on the market, we have to work with the space we have available in our homes, and that often means making the most of a smaller floor plan. 
For smaller dining rooms and kitchens, round dining tables can be a great space-saving pick that will maintain the welcoming atmosphere for mealtimes while allowing you to fit more people around the table without overcrowding. Read on to learn more about round dining tables and why we love them.
Tuck round dining tables into corners to create a cosy nook
Traditionally, your dining table will be in the middle of the room, with equal space on each side for seating, sideboards, and so on. However, if you are short on space — whether your kitchen doubles as your dining area or whether your dining room serves double-duty as a home office or study space — then situating your dining table in the corner or on one side of a room can open up your floor plan for multifunctional practicality. 
And if that's the case, then round dining tables may be preferable for a number of reasons. A round dining table will fit easily into a corner space, slotting in without making those who are sitting against the walls feel trapped. The round edges also prevent you from uncomfortably colliding with sharp corners when you get up from your seat.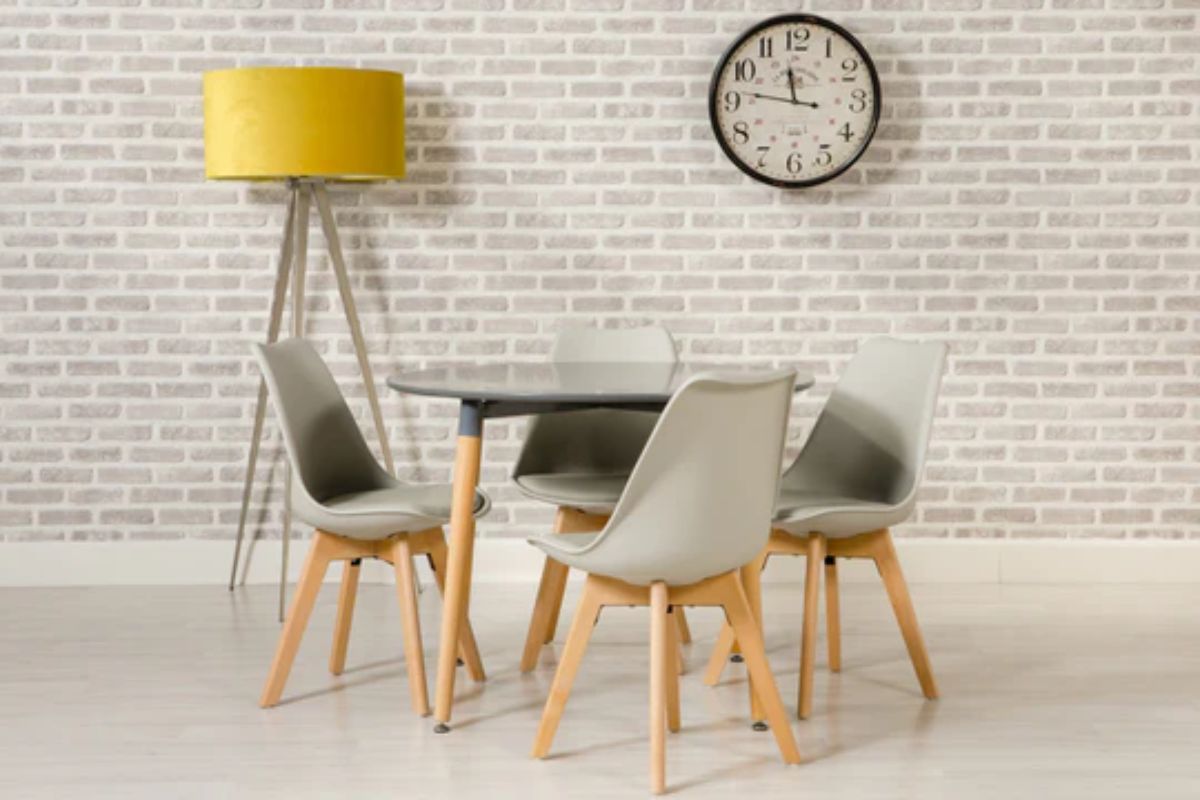 Use expanding dining tables to feed a bigger crowd
Extendable dining tables come in all shapes: square tables that become rectangles, rectangle options that stretch to create larger rectangles, and round dining tables that transform into ovals. While all three options are built to handle a larger group as needed, we particularly like round extending dining tables when you're working with a smaller room. 
A round table is an intimate seating option when you have a smaller group, since there is no head of the table and everyone is an equal distance from each other. And when you extend the dining table into a larger, oval shape you add more room for seating while still offering a relaxed, informal feel that's perfect for casual dinner parties and everyday mealtimes. 
Set up a social space outside of mealtime with round tables
In today's fast-paced home, your dining table likely serves a number of other purposes. It may be a homework and study space, a home office, a place for board games, a setting for lively evening conversation, and more. And for all these situations, we love round dining tables for their versatility. 
If you're playing a board game with friends, for example, a round table means that everyone can easily reach the board when it's their turn to make a move. And if you're getting some work done in the evening while your kids are studying for school, you'll all have room for your materials but will still be sitting close together as a family.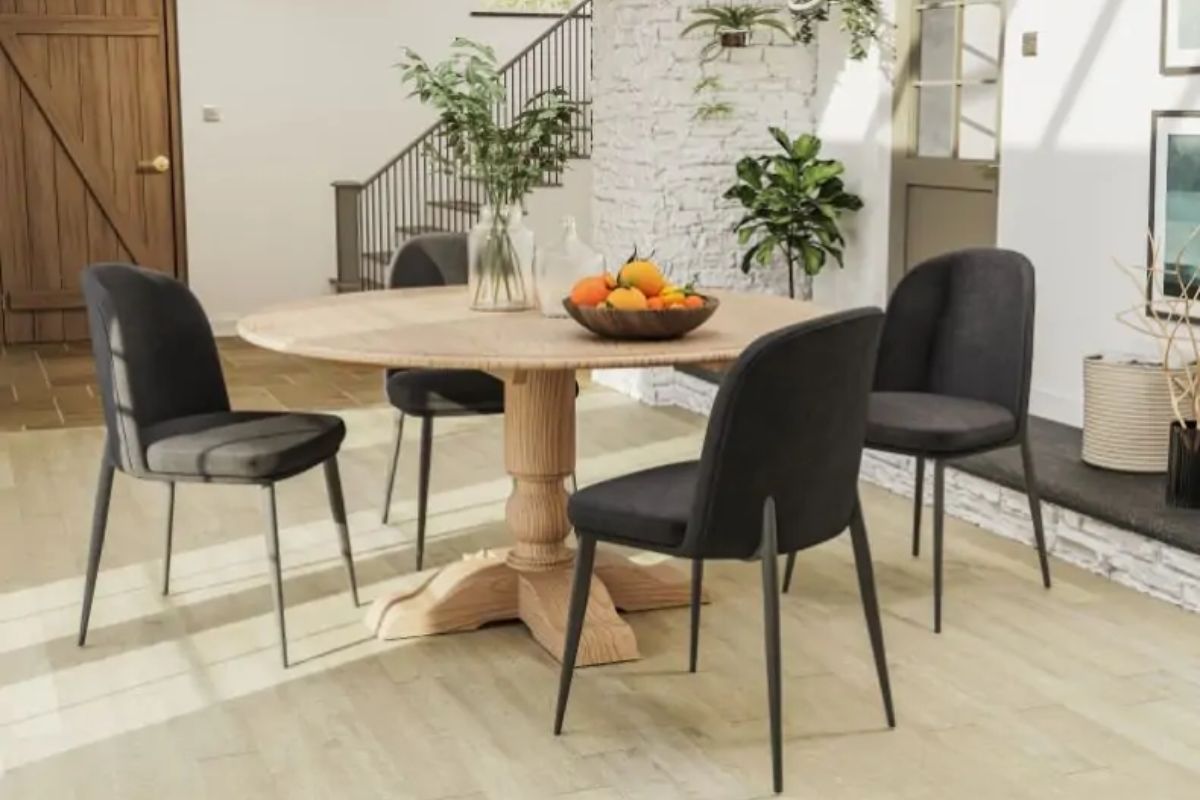 Add leg room with pedestal base round dining tables
One of the advantages of round dining tables is that you can often choose options that offer more leg room than square or rectangular tables. Pedestal base dining tables let you squeeze in extra seats without someone being stuck sitting against the table leg. While you can find rectangular tables with pedestal bases as well, they are more common in round dining tables. 
Round tables are also great for the overall flow of your space. You, your family, and your guests can easily move around the table and around the room without encountering sharp corners or bumping into table legs. Whether your table is in a dining room, a kitchen, or an open-plan area, a round table offers room to move. 
Round dining tables Ireland: find the best options at Corcoran's
If a round dining table sounds like the ideal pick for your home, we have a fantastic collection available at Corcoran's Furniture. For large and small dining areas alike, find good company and good conversation around the dinner table with round tables. Shop online or in store to find your perfect fit, and refresh your mealtime with great round dining tables from Corcoran's. 
Looking for more mealtime inspo? Check out these other blog posts for the best tips and trips from our furniture experts: