Seating satisfaction: 5 Quick Tips to Buying a Sofa You'll Love
Picture this: you're home after a long day of work. The dinner is finished, the kids are in bed, and you're ready to relax with a new series of television that's just waiting to be binge-watched.
You pour a glass of wine, kick off your shoes, and sit down, but you just can't get comfortable at all.
Your sofa is lumpy, and threadbare, and what exactly caused that mysterious stain?
You may not spend as much time on your sofa as you do in bed or at your work desk (unfortunately), but a sofa is still one of the most important furniture pieces you'll have for your house, so it's well worth it to pick a good one.
Our Comprehensive Guide to Sofa Buying provides a thorough exploration of how to select the best sofa to purchase. However, if you're in search of rapid advice for sofa shopping, continue reading our top five tips…
Tip 1: Your sofa, your rules
Before buying a sofa, think about what you really want from a couch.
Trends come and go, but the perfect sofa can see you through years of lounging, so it's important to find one that's ideal for your needs.
Some questions you may want to consider:
How will you use it? Are you a prim sitter or a sprawling lounger? Is it where you bring your guests to socialise or is it a personal oasis in couch form? Will you be using it every day or will its place of pride be in the 'good' sitting room? Deciding its essential purpose will guide your other decisions regarding buying a sofa.

How many people does your sofa need to fit? Is it just you, or you and your partner, or you and your partner and your three kids, or you and your partner and your three kids and your two dogs, or…?

Speaking of which, will the pets be allowed? We suppose you can't really keep the kids off the furniture, but if Fido gets to snooze on the new sofa, you'll want to take that into consideration as well.

What about versatility? Does your house turn into a hostel at the weekend? If your best friends from uni or your favourite nephew are always showing up for a sleepover, maybe look into sofa beds for sale—there are fabulous options that offer double-duty convenience for your living room.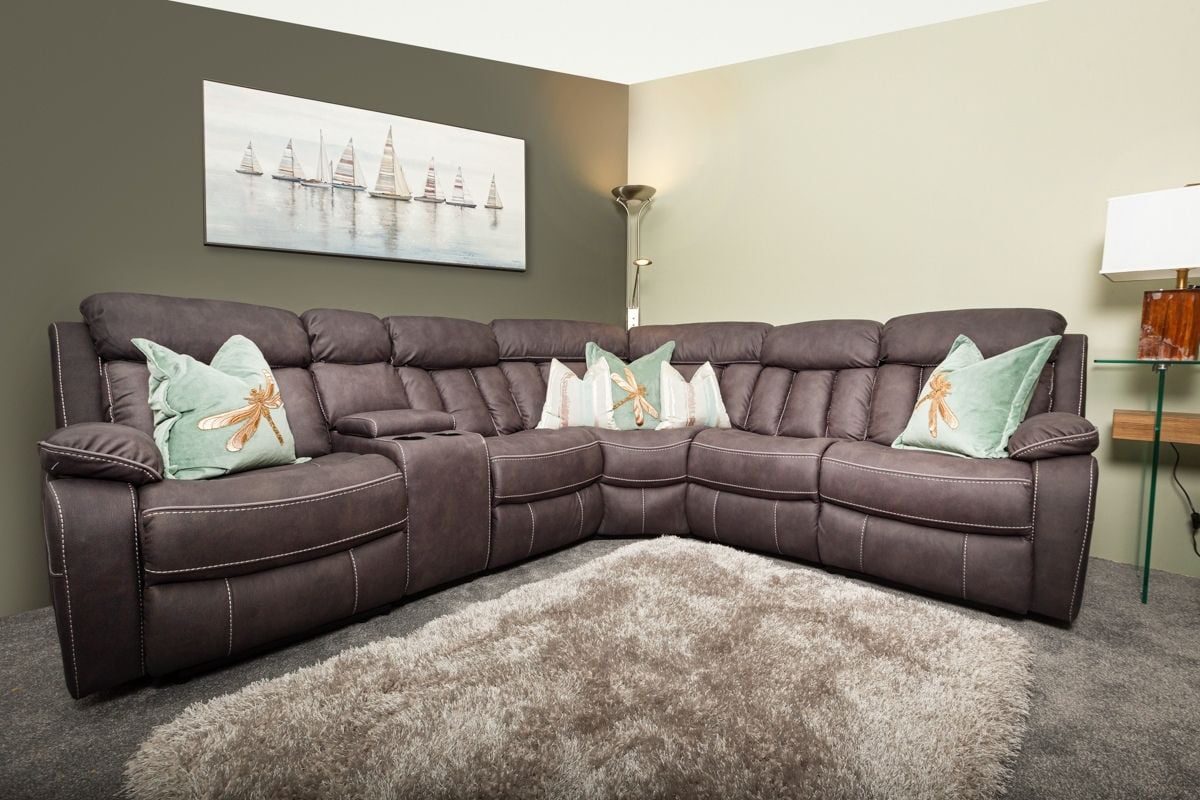 Tip 2: Before you try, take these steps first
We've all heard of "try before you buy," but there are some steps you should take before you even get into a shop, or if you're planning on buying a sofa online.
Once you've decided what the main factors you want from your new sofa are, it's time to make sure they'll work for your room.
Of course, the first step is to measure. A great way to make sure your sofa will fit in your space is to use masking tape—create the shape of your sofa dimensions on the floor with tape. Ensure there's room to walk past, especially if buying a sofa that features an extending recliner, as well as space for your favourite end tables.
And measuring doesn't stop at the floor space—we've all seen that episode of Friends where Ross enlists his friends to help him carry a sofa up to his apartment, right? When you're buying a sofa, be sure there will be room to get your sofa in the room without spending your day pivoting away..
If doorways and hallways are tight, a sectional is a great pick because it can be assembled after it's in your home.
Then, think about orientation and what shape you want for the sofa itself—a corner can be great against a wall or to break up a larger room, while a loveseat is perfect to bring a cosy element and also works well for a smaller living space.
Our team is also happy to help with any questions regarding measurements and delivery you might have!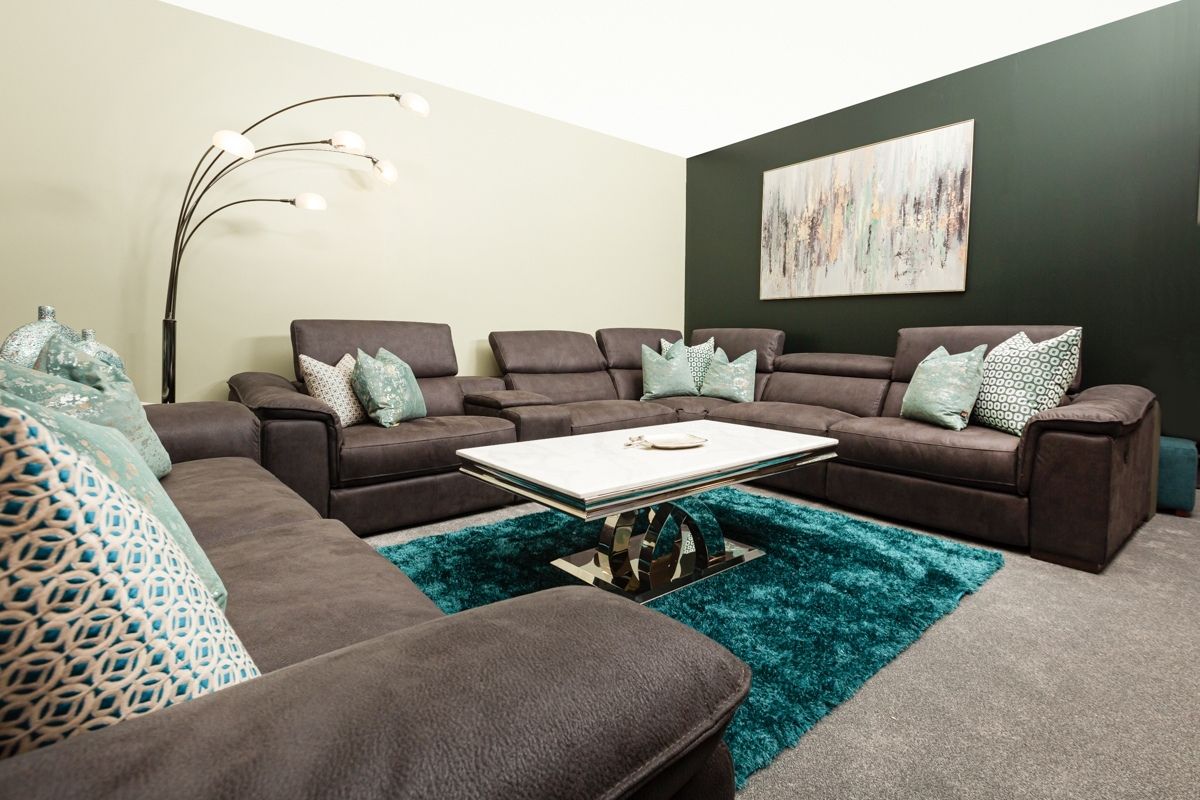 Tip 3: Get cosy with cushions
Foam, fiber, feather—when buying a sofa, what you choose for the inside of your cushions depends on the feel you want for your relaxation time.
Foam doesn't offer that same squishy, hug-from-your-sofa feeling like the others, but it does bounce back with ease. Meanwhile, fibre and down are super soft but can get lumpy if you're not plumping it up. You can also opt for a mix to get the best of both worlds.
This is where that "try before you buy" bit we mentioned before comes in. There are definitely durability considerations, but a lot of it comes down to feeling, so get out there and sit on those couches.
Even if you're ultimately going to make your purchase online, actually getting a feel for your cushion choices can help you make your decisions when buying a sofa.
If you're not planning on in an in-store visit, get in touch and our expert team can help answer all your questions about our sofas to help you make the perfect pick for your seating style.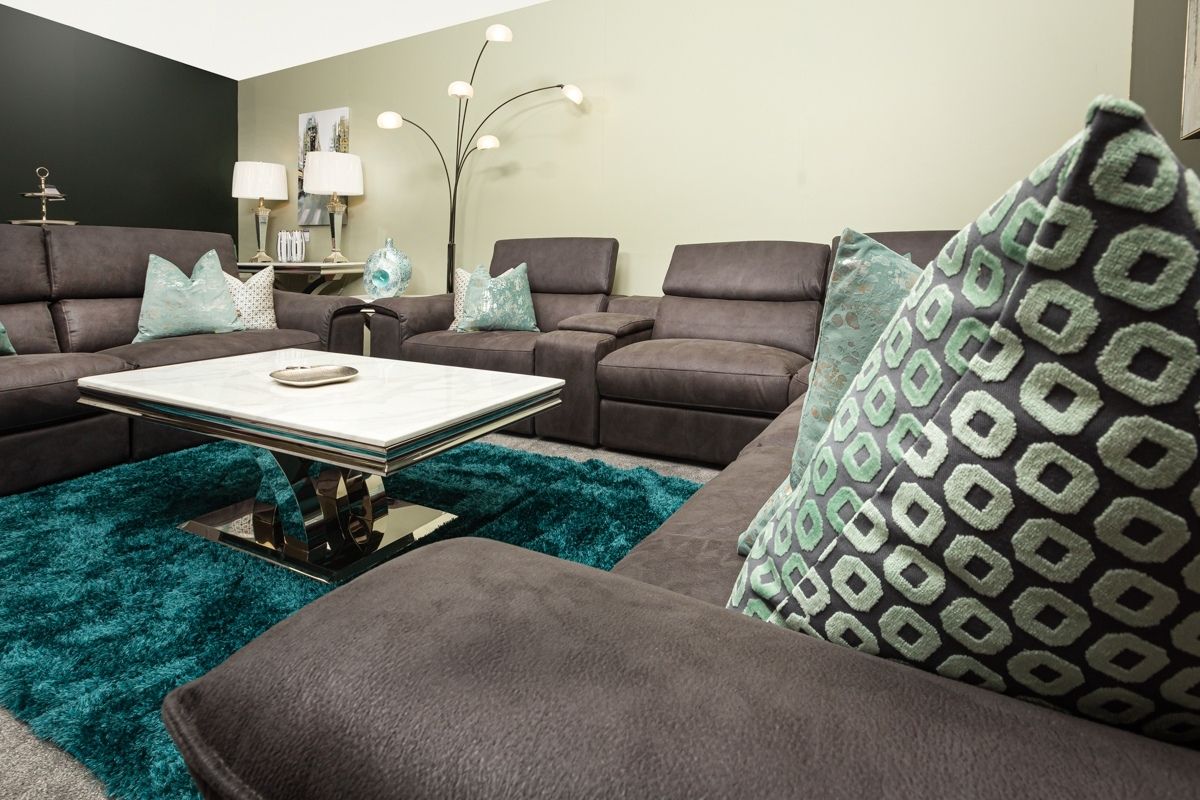 Tip 4: Find a foolproof fabric
After the type, shape, and size of your sofa, the next most important thing to choose when buying a sofa is the fabric or leather which with it will be upholstered.
A tightly-woven fabric is hardy and resilient, or go for dark-coloured leather for a sleeker look. Sofas with removable covers are also a convenient pick for easy cleaning.
On the other hand, a fabric like chenille or velvet is more vulnerable, but brings unique texture to your living space.
Think back to the questions you asked yourself before: if you're fastidious or willing to cover a professional clean, you can go for a more high-maintenance pick if that's your style.
But if your sofa is destined to become a fort for the kids and a bed for the pets, the most delicate, easily-stained fabric is just not going to fly.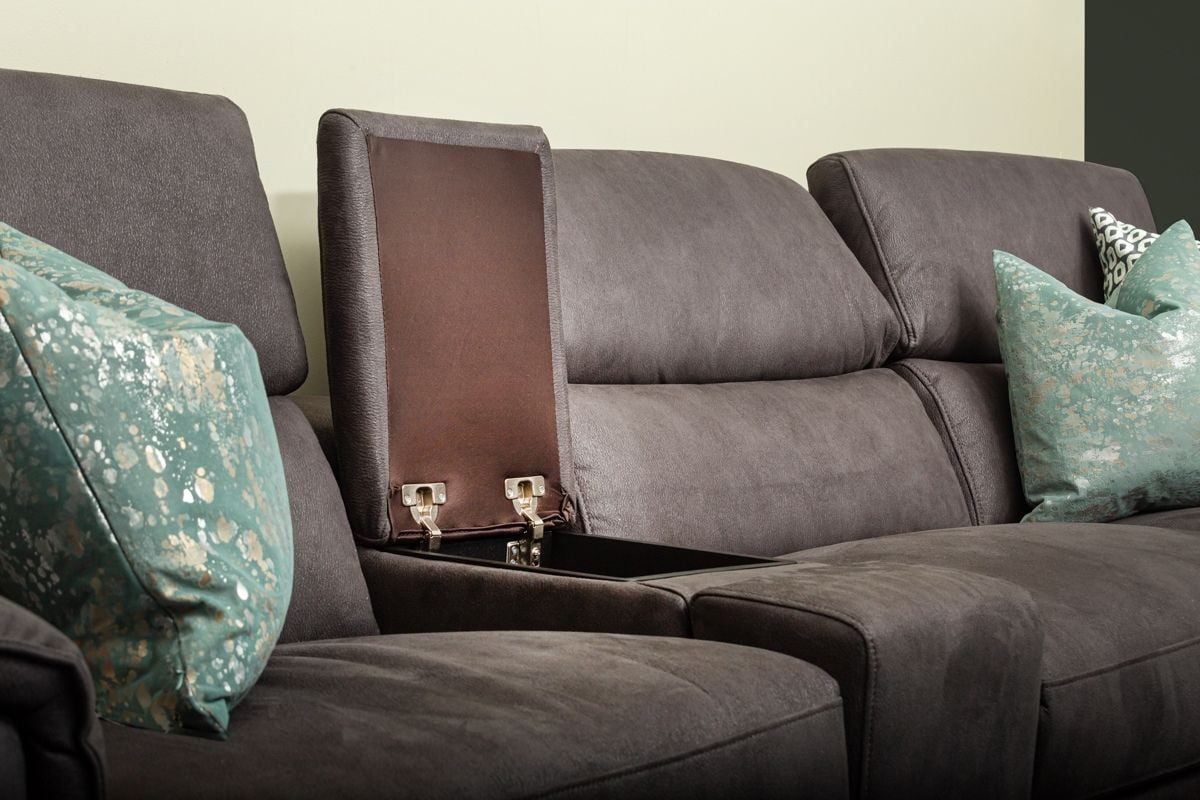 Tip 5: Style your sofa
Once you've decided on a couch to buy, it's time to think about the finishing details: colour, pattern, design and any other extras.
Let's say you've gone with a more utilitarian fabric for the upholstery. That doesn't mean you can't bring glam velvet or breezy linen into your space, though!
Accent a sturdier sofa with a contrasting-fabric throw pillow or decorative blanket to get the look without committing to constant cleaning.
Also, whether you are after a contemporary ot traditional sofa, make sure it matches your dream interior aesthetic. Is the rest of the room getting a refresh? Sure, buying a sofa that's ultra-trendy with bright blue velvet might not quite fit with your living room as it is, but it could be just the thing to style a whole new look around!
Alternately, if the sofa's the only piece you're replacing any time soon, make sure whatever you pick meshes well with what you have.
A bright colour like green or red can make your sofa a statement piece, while a neutral hue like brown and cream lets it blend easily into your decor so you can focus on comfort.
The possibilities are endless, and buying a sofa that's perfect for you makes all the difference.