Small Space, Big Impact: Why Loveseats are the Perfect Choice for Cosy and Stylish Interiors
Compact and cosy, the loveseat provides a gorgeous and functional addition to any home with limited room.
As living spaces are becoming increasingly compact, today's homeowners and renters are looking for stylish and space-saving furniture solutions for their homes. It is here that the snug and comfortable loveseat comes into its own.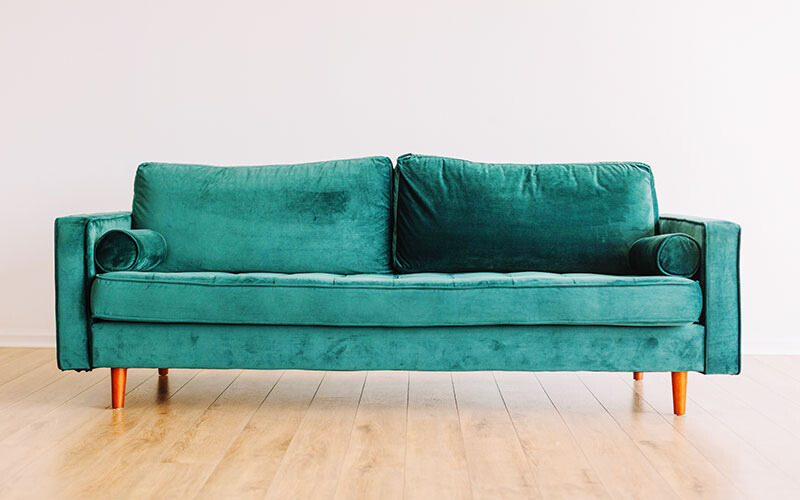 A loveseat typically seats two people but also provides a perfect perch if you want to lounge solo. This versatile and elegant piece of furniture works seamlessly with a variety of large and small spaces, making it an ideal addition to any home.
With a wide array of loveseats on the market, from maximalist to classic, finding a loveseat that matches your individual design goals can be an enjoyable affair. Join us as we delve into the world of loveseats, uncovering what makes them the ideal choice for a restful and stylish living space.
1. Loveseats are perfectly sized for small spaces
When you start your loveseat shopping journey, keep in mind that it is not the same as a two-seater sofa. They both have the same function, but a loveseat is far smaller.
As the romantic name loveseat suggests, this piece of furniture provides a cosy and intimate seating option. It can be described as a very large armchair or a very small sofa, making it the perfect companion for a small room, as well as in alcoves, corners, and general nooks and crannies.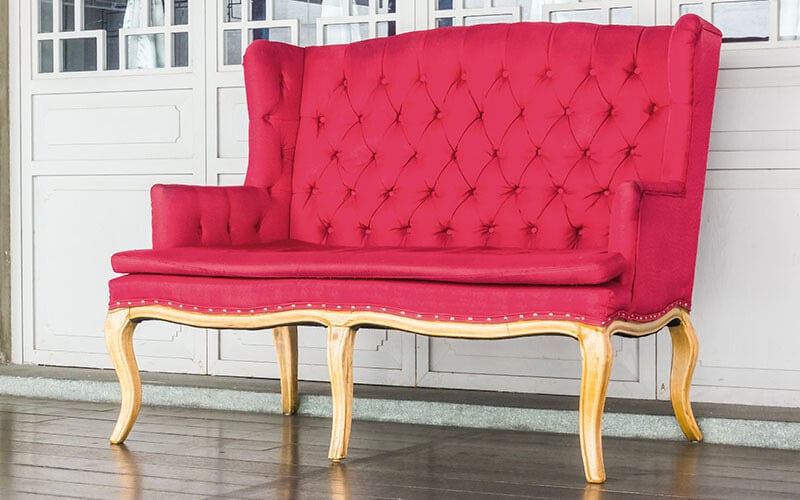 Ideal for apartments and studios, a loveseat provides a superb seating option that seamlessly integrates with your small living space while simultaneously making a style statement.
Some styles have matching footstools and armrests for an added layer of comfort. And because it's a smaller furniture option, you can usually dare to be brave with your fabric choices. Just make sure your surrounding decor and walls are more neutral to avoid overwhelming a room with too many colours when it's got limited space.
2. Loveseats are loved for their versatility
Loveseats are evidently versatile. They can act as an eye-catching statement piece, adding a bit of glam to a room or instantly transforming a dreary corner, giving it a new lease of life.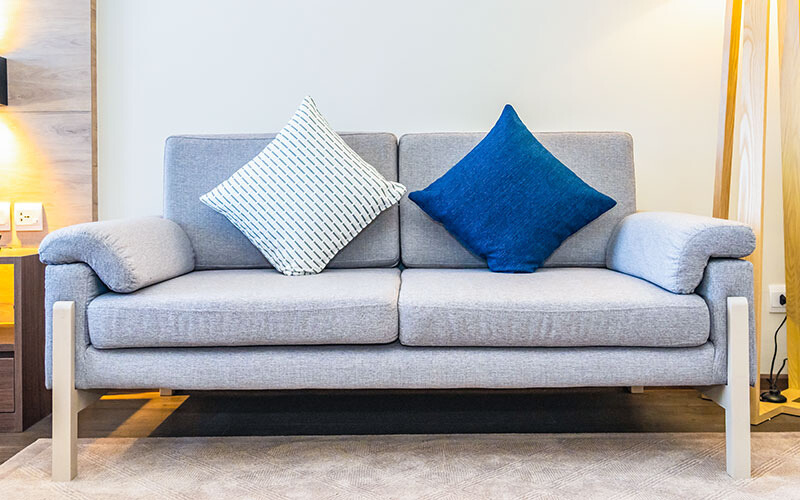 Place it as a perch for reading by a bedroom window to add of cosy opulence to any boudoir. Or it can be placed at the end of the bed and double up as a prop for clothes, books, or various personal items.
If you don't have the space for a full-sized sofa bed in your spare room, a loveseat with a sofa bed option provides an excellent solution. It may be a little snug for two people, but it frees up floor space and providesa flexible sleeping option for visiting guests and sleepovers.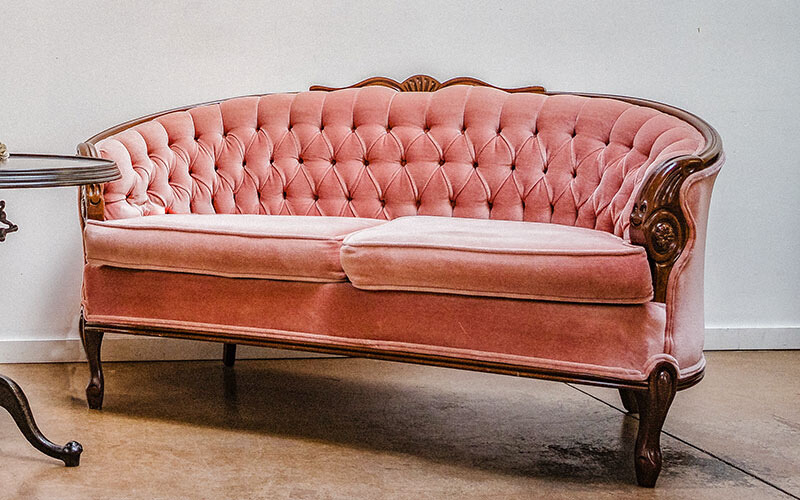 When space is at a premium, positioning a loveseat across from a focal point—such as a fireplace or decorative pieces—allows you to make the most of your available area. It's also perfect for tiny office nooks, adding a touch of relaxed sophistication without overwhelming the area.
You can also place a loveseat in an entryway or hallway as a functional design statement. It comes in very handy as a perch for putting on your shoes, and if placed in a loft or landing, it makes the space feel more furnished and inviting.
3. The epitome of statement-makers
You can strategically place a loveseat in any room in your home to create a show-stopping statement. It may be small in size, but it packs a punch, and through the use of colours, patterns, and textures, you can ensure it makes a real impact.
With so many different styles of loveseats to choose from, finding one that perfectly suits your taste and décor is easily achievable. Whether you prefer a classic, contemporary, rustic, or retro look, there is a loveseat out there that is perfect for you.
If you are a fan of minimalism, an armless loveseat is a great option. It creates a clean and streamlined look in your space. You can also add throws and cushions to personalise your loveseat and make it more comfortable.
Due to its compact size, you can also get adventurous with a wide variety of fabrics and colours to choose from. If you're worried about a vibrantly coloured loveseat dominating the room, don't be. It can easily be balanced out with natural elements and the clever placement of mirrors.
Of course, you don't have to go with a vibrantly coloured loveseat. Plainer colours can be just as stylish and sophisticated. And they can sometimes be easier to match with your existing décor.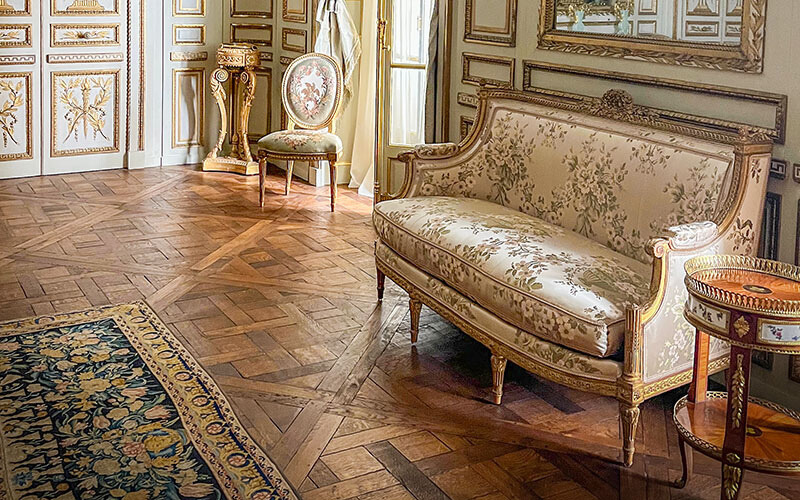 4. Loveseats can be a budget-friendly choice
Loveseats come in an array of options, from budget-friendly to more extravagant choices. Thanks to the plethora of loveseats on the market, no matter what your price point is, you will be able to find one to fit your wallet, style, and room size.
As loveseats are smaller than a full-size sofa, they can also be less expensive while still offering a comfortable and stylish seating option. This makes them a great value for your money.
5. An ideal choice for creating intimate seating
Loveseats have a way of bringing people together, as their sheer proximity when sitting on one provides closeness. They are ideal for snuggling up for a movie night or having a chat and catching up on your day.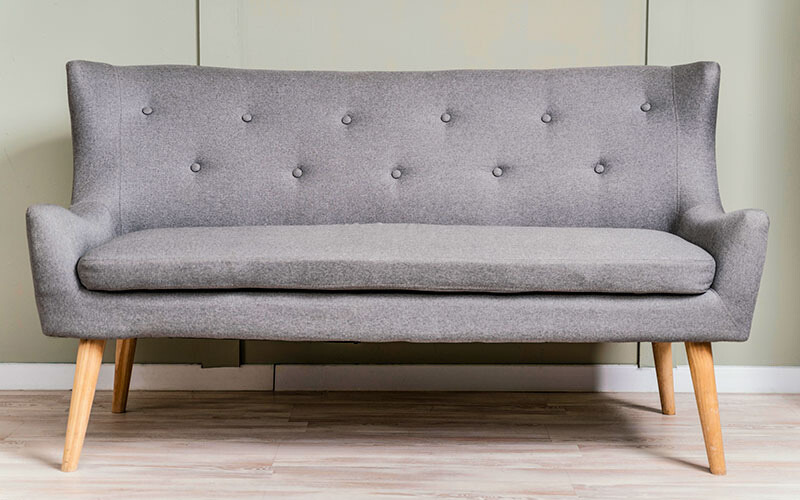 They are a great seating solution for those who entertain a lot, and they help to make guests feel cosy and connected.
6. Easy to redecorate around
As a loveseat can be easily moved around a room, it will serve you well if you want to change up the layout of an area, if you are redecorating, or simply want to switch up the look of your space.
Its compact proportions allow you to position it anywhere in the room, so while a large sofa is mostly fixed in position, a loveseat can be angled across a corner or as a floating piece of furniture. This creates an attractive and social area no matter what your requirements are.
While this blog piece focuses on the usefulness of loveseats for smaller spaces, it's worth mentioning that in larger spaces, a loveseat can work to complement sofas and chairs, and they can look really enticing if you want to set up a tranquil area or a cosy nook to enjoy a book or a coffee.
You also have the option of repositioning your loveseat in other rooms in the home, and it will instantly liven up the look of any area throughout the house.
7. Loveseats complement other furniture
The fact that loveseats are adaptable and can be used in a variety of ways makes them a good complement to other pieces of furniture. They can be used with matching sofas to create a cohesive seating area or with different chair, coffee table, and lamp designs to achieve a more eclectic appearance.
A loveseat in a corner of your living room, for instance, might have a coffee table in front of it and lamps on either side. This would offer a warm, inviting space where you might unwind, read a book, or converse with friends.
Alternately, you may arrange your living room so that a loveseat is in the centre, with a sofa facing it and two chairs on either side.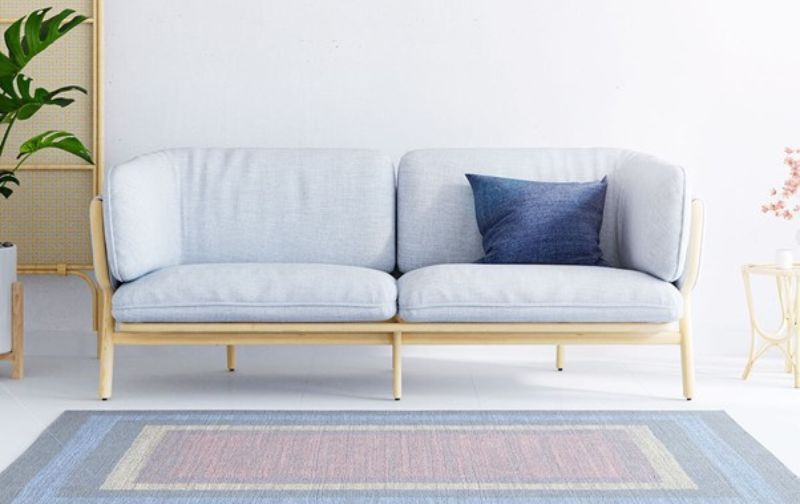 A great way to use loveseats as a design statement is to pair them together, opposite each other or side by side. This provides additional seating without taking up the space of a traditional sofa. And it adds an air of luxury to any room, especially smaller spaces.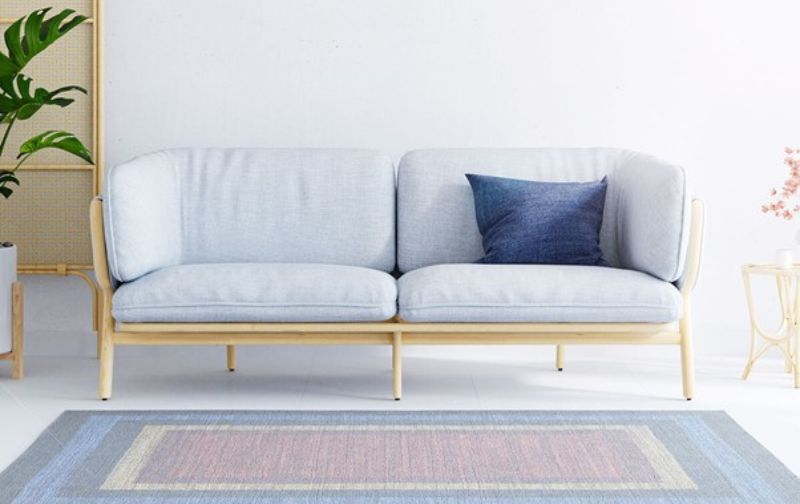 The loveseat shines as a small seating option without sacrificing comfort, making it ideal for compact settings. Its versatility makes it a favourite among not only homeowners and renters with limited room but also hoteliers, interior designers, and retailers aiming to optimise smaller spaces.
Remember, choosing a loveseat, consider the room's purpose, your personal style, and the available space. With so many luxurious loveseats to choose from, you're sure to find the perfect one to cherish for years to come.
If you're ready to start shopping for a new sofa or living room furniture, be sure to check out our sofa buying guide and living room furniture guide. These guides will help you choose the right pieces for your space and budget, and they'll also give you tips on how to style your living room for maximum impact.
Check out our latest sofa collection for inspiration here.