What Colours go with Red Furniture?
Some colours are obvious picks for home decor. Neutral hues like white, cream, and black are solid choices for every home and every decor style, and cool, nature-inspired tones like blue and green are nearly as common when you're looking to add a pop of colour to your space. 
On the other hand, there are some colours that may not be on your radar when it comes to furnishing and decorating a room. For example, red furniture can be a flashy, fiery addition to your decor, but many people worry that red is too bold and bright to easily incorporate into their decor without overpowering the space. 
In reality, red furniture can be a gorgeous way to warm up a room, brighten your decor, and add vibrant yet sophisticated style to any home. Read on to learn how to bring this vivid and beautiful colour into your interior decorating aesthetic.
Utilise red furniture in small doses
Just because you want to incorporate a red sofa or coffee table into your decor doesn't mean you have to commit to a fully red colour palette. You can simply add one or two pieces of red furniture to a room and still get the statement-making effect of utilising this vibrant colour in your space. 
If you're trying to decide which furniture pieces you should choose in this vivid hue, we have a few suggestions: 
A red sofa is sure to stand out in any living room. You can opt for a leather seater with a rich red hue, or choose red fabric upholstery for an extra bold look. Select a full suite of red furniture or pair it with more neutral pieces. 

A red footstool is a more subtle option that still adds a pop of colour to the room. Choose a tufted ottoman for elegant style. 

Red dining chairs are a favourite for contemporary mealtime setups. Pairing beautifully with wood or metal dining tables, they're a versatile option for a modern look. 

Looking for an easy way to warm up the vibe of a room? A red rug with a high-pile shag feel is a perfect pick for cosy comfort that still brings plenty of style to the space.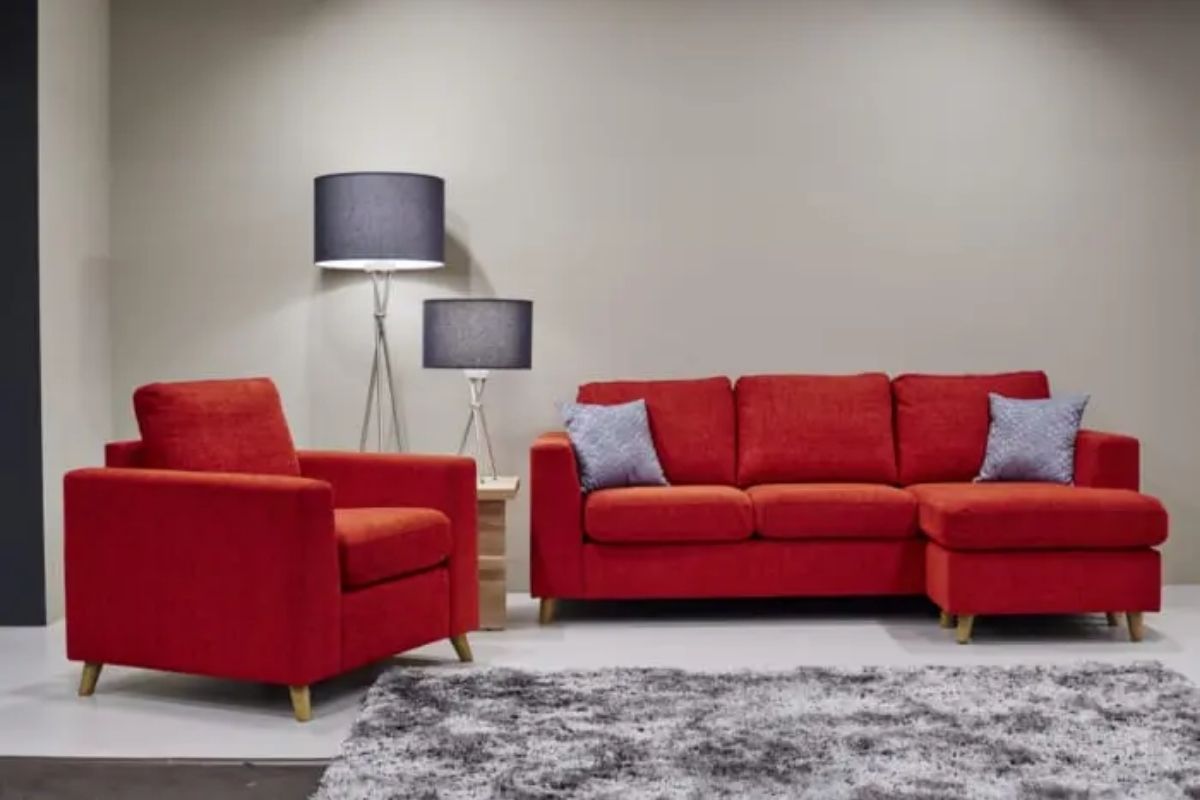 Play with patterns and tones
Solid red furniture will instantly add a bold accent to a room. If you really want to make a statement and immediately draw the eye, then a solid red piece in a vibrant, tomato-red hue is the perfect pick. But red is actually a very versatile choice for a whole host of furniture styles and decor aesthetics. 
A darker red tone like wine or burgundy is ideal for a regal, sophisticated look, while a lighter red can bring playful appeal to a child's bedroom or relaxed space. No matter which shade of red you choose, red furniture is sure to bring warmth to a room. 
Similarly, different prints, patterns, and details can give your red furniture different vibes. A red sofa or chair with a tufted back offers a more classic look than a contemporary pick with a smooth finish. If you're thinking about a red area rug, you might opt for one with an ornate, timeless pattern, or choose a rug with a modern, geometric motif.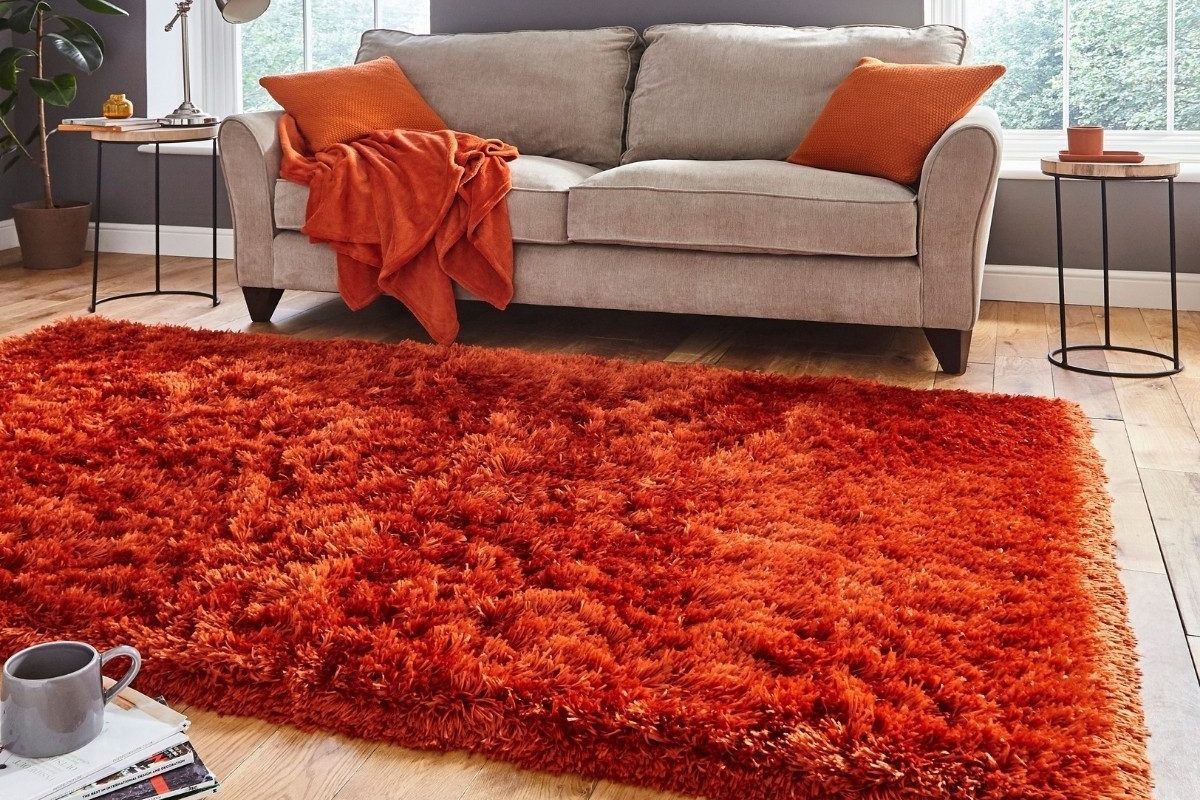 Complement red with the right colours
Most likely, you're not going to choose red if you're planning on a completely monochromatic room. While a neutral shade like ecru or beige can be well-suited for your walls, floors, accessories, and furniture in a single space, red would be a little bit too overpowering and works best when paired with other colours.
There are a few directions you can go when selecting the best colour palette to pair with red. Obviously an otherwise neutral space accented with a bright, red pop of colour will never go out of style. Dark tones also look great with red, so you can pair red furniture with rich wood tones like mahogany.  
If you're looking for a vibrant contrast, red and blue is a timeless combination. And if you want an extra sophisticated take on red furniture and decor, pair it with gold or bronze tones for vintage-inspired glamour.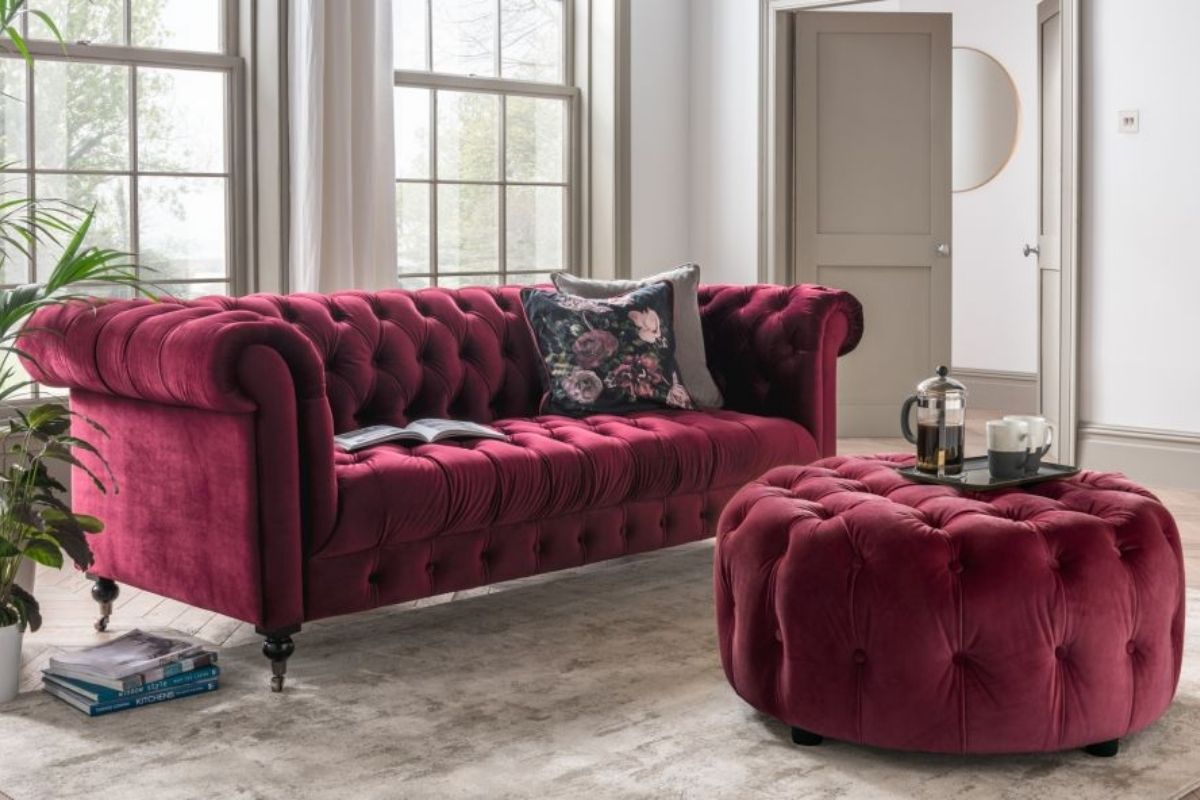 A rainbow of furniture and accessories at Corcoran's
Red furniture can be an unexpectedly stylish option for your home, and you can find elegant, contemporary, artistic, and timeless variations on red furnishings and accessories at Corcoran's, along with a full collection of flooring, furniture, and more in a whole spectrum of hues. 
Whatever colour palette you choose for your home, you can find everything you need at Corcoran's to make your decor dreams a reality. 
Looking for ideas? Check out our Instagram for fabulous colour inspo. Or check out some of our blog posts to learn more about colour theory, the best colours for your home decor, and more: